Recipes - Baked Ginger Cheesecake
Baked Ginger Cheesecake; caramelised apples, salted almond praline, thyme. This months recipe comes from Kate Trelawny lives in South West London with her husband, 2 kids and various animals, she specialises in cooking for fashion shoots for companies such as Gucci, Vogue and Stella McCartney
Her food is healthy and nutritious but also big on flavour with an emphasis on seasonal vegetables and sustainable foods.  
"There is always the right mix of flavour with wellbeing in Kate's Food."

-Mario Testino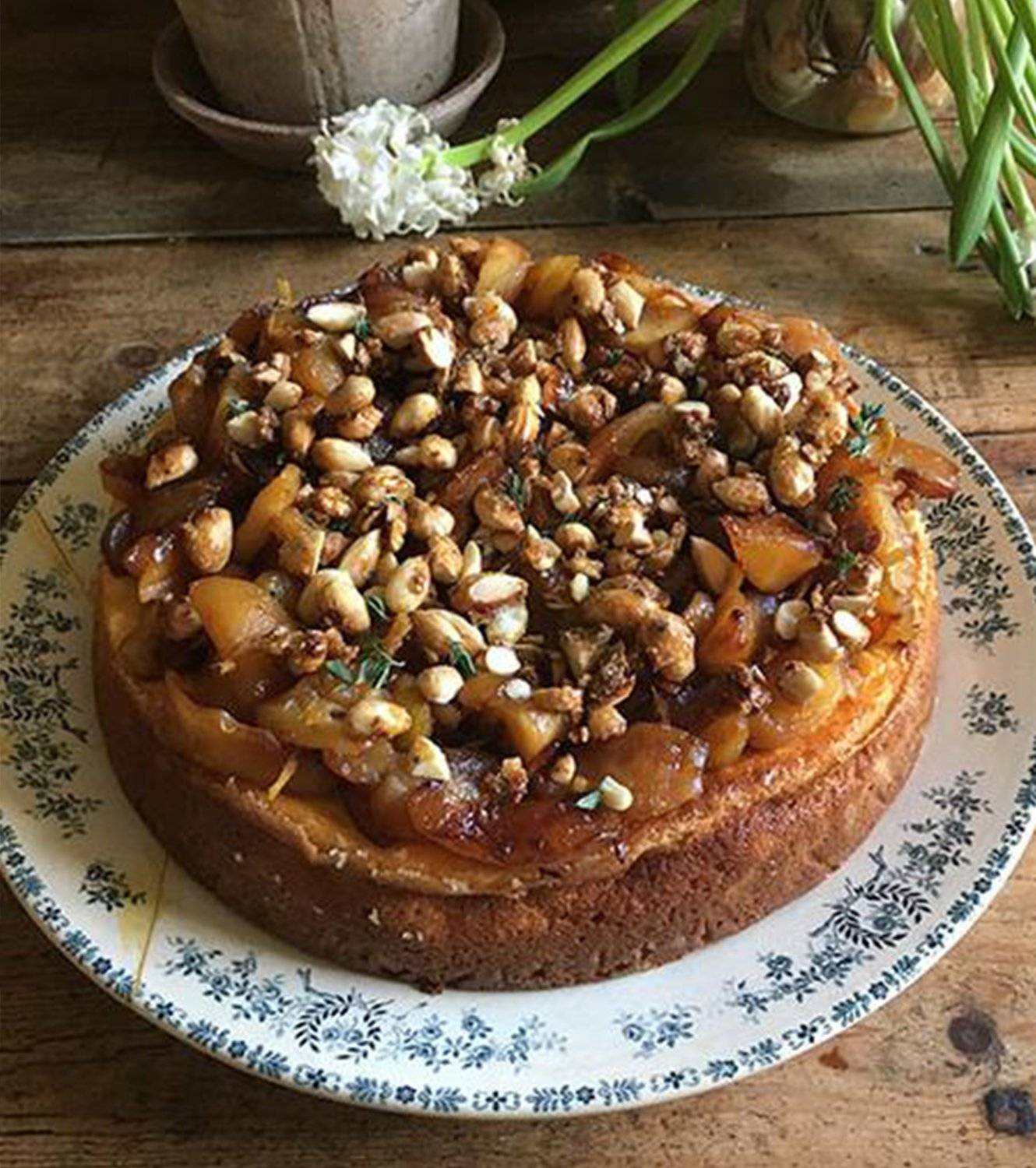 Feeds 12
Base:
200g finely crushed ginger nut biscuits.
50g ground almonds
150g salted butter
1tbsp brown sugar
Pinch of salt.
Cheesecake:
600g full fat cream cheese
300g mascarpone
2 tbsp cornflour
2 large free range eggs + 1 large yolk.
Grated zest of half a lemon and half an orange. Squeeze the juice and set aside.
120g caster sugar.
1 tsp vanilla essence.
6 apples..I like Coxes…cut into quarters
Reserved lemon and orange juice.
Thumb sized knob of fresh ginger finely grated.
Method:
Preheat oven to 180c/gas 4. Butter and line 24cm spring form cake tin.

Melt butter for base until starts to turn a nutty brown. Take off heat and add rest of ingredients. Press firmly into cake tin and refrigerate for at leat 30mins.

Mix all ingredients for the filling together, making sure there are no lumps. Pour on top of base and cook for 40 - 45 mins. The cake should be slightly golden on top and still have a wobble in the middle.

Whilst the cheesecake is in the oven you can get on with apples. Place in pan on medium heat with all the ingredients and cook down until caramelised and sticky. About 10mins.

For the praline: Place all ingredients in a pan; I like to use the same as the apples to save on washing up; on a medium/high heat; and cook until caramelised.Will take a bout 6mins, but be sure to keep an eye on them as can burn quickly.

Once cheesecake properly chilled, 2-3 hours, you can assemble and eat very very quickly!
---