In Conversation With... Lucy Macnamara | SheerLuxe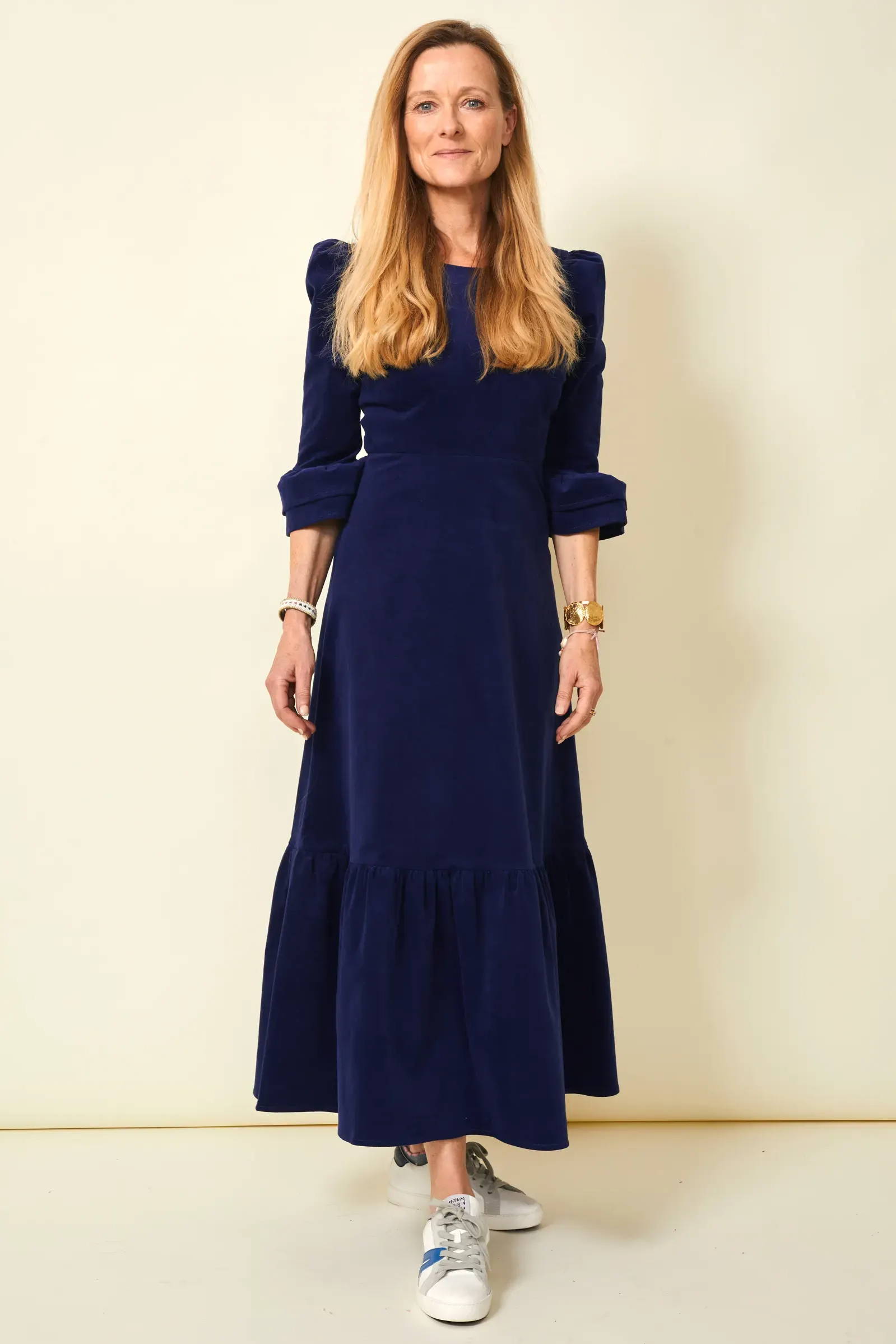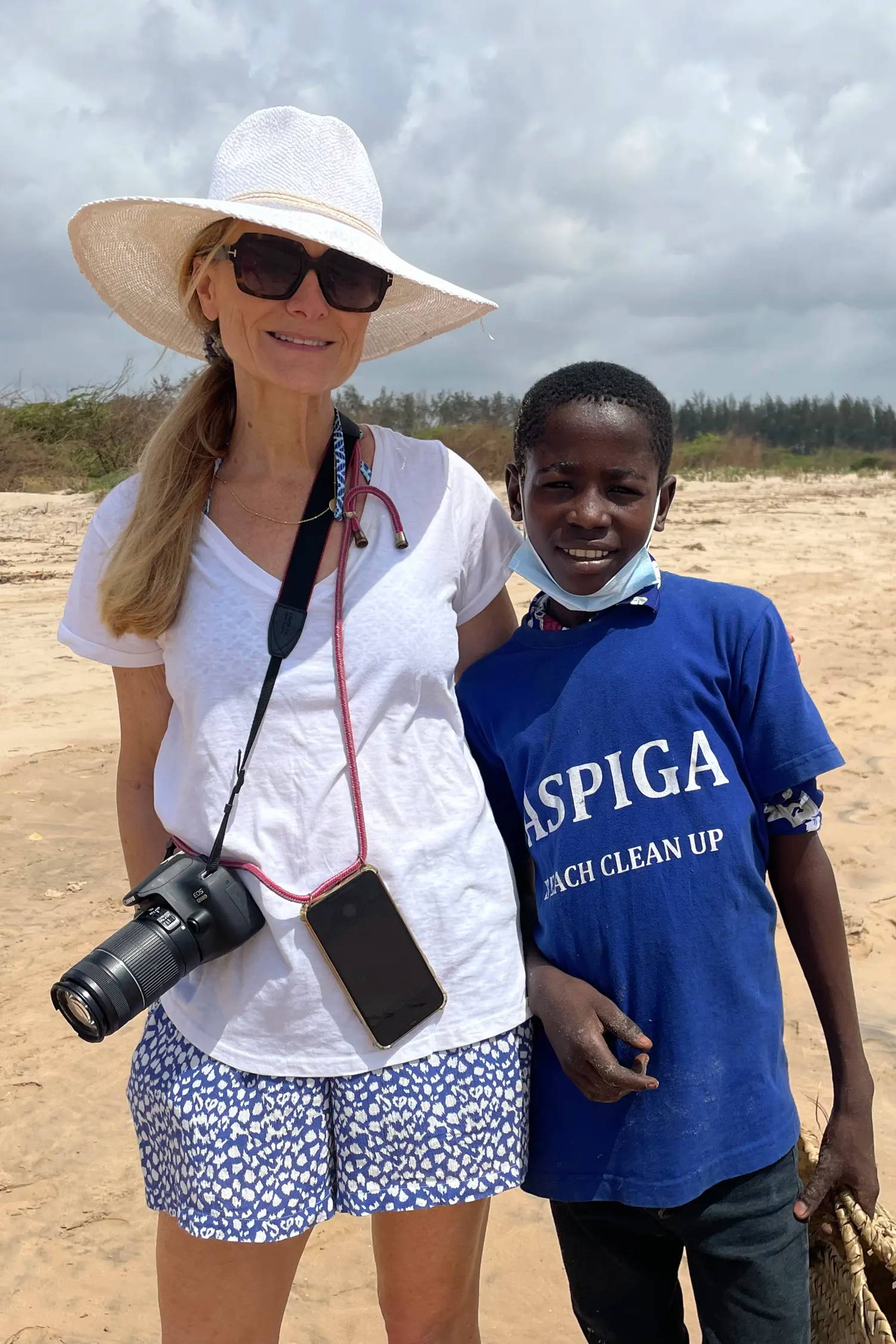 Left - Lucy wearing the Victoria Dress in Atlantic Blue
Right - Lucy during our Kenyan beach clean up in March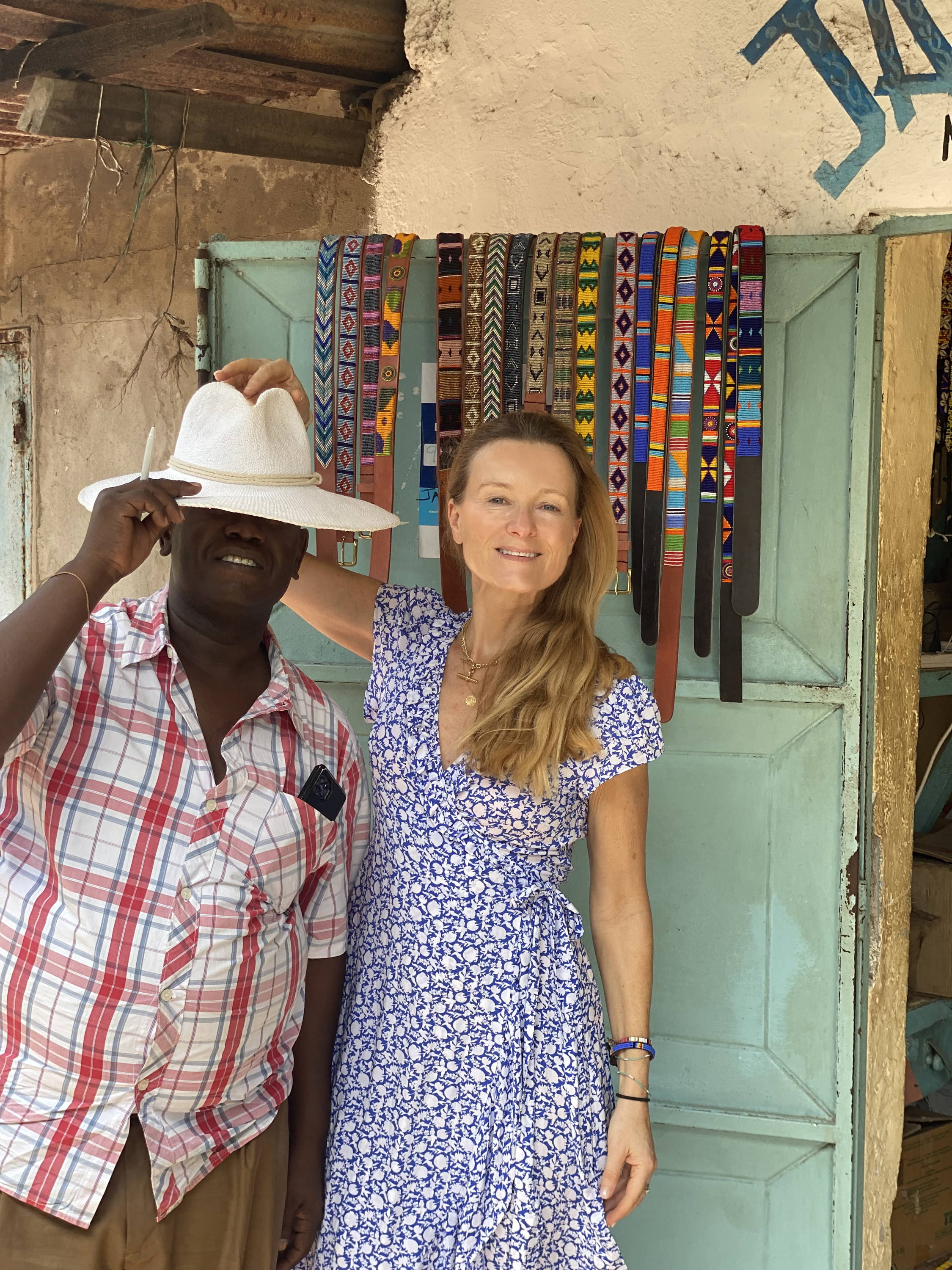 I started the business in 2006, after a holiday to Kenya during which I fell in love with the craftsmanship of the artisans I came across. I loved their beadwork and brought back some hand-beaded sandals to sell in the UK. Seeing how much friends and others loved them, I imported more and began selling them to other stores and brands. The business grew and we started wholesaling clothing brands to add to our footwear offer. Then a few years ago, we started making our own clothing and the business has really grown on the back of this. From the start, I wanted to support these small communities. Sustainability and giving back has always been at the core of the brand and I am proud to say that nearly 80% of our own collection uses fabrics that are responsibly sourced.
The business is constantly evolving and over the last year we have opened some retail shops too – in St Mawes, Marlborough and on the King's Road in London. Our sustainability strategy in every area of the business, from packaging to garments, stores and head office, has also become more and more important over the years and we are constantly striving to improve.
The most rewarding part of my job is watching our small supply base in Kenya and India grow with us, enabling them to improve their livelihoods whilst also working with their communities to give back in various ways – from supporting an orphanage, to setting up beach cleans and paying for the education of the volunteers who take part who would otherwise not be able to attend school.
"SUSTAINABILITY and GIVING BACK has always been at the CORE of the brand and I am proud to say that nearly 80% of our OWN COLLECTION uses fabrics that are RESPONSIBLY SOURCED."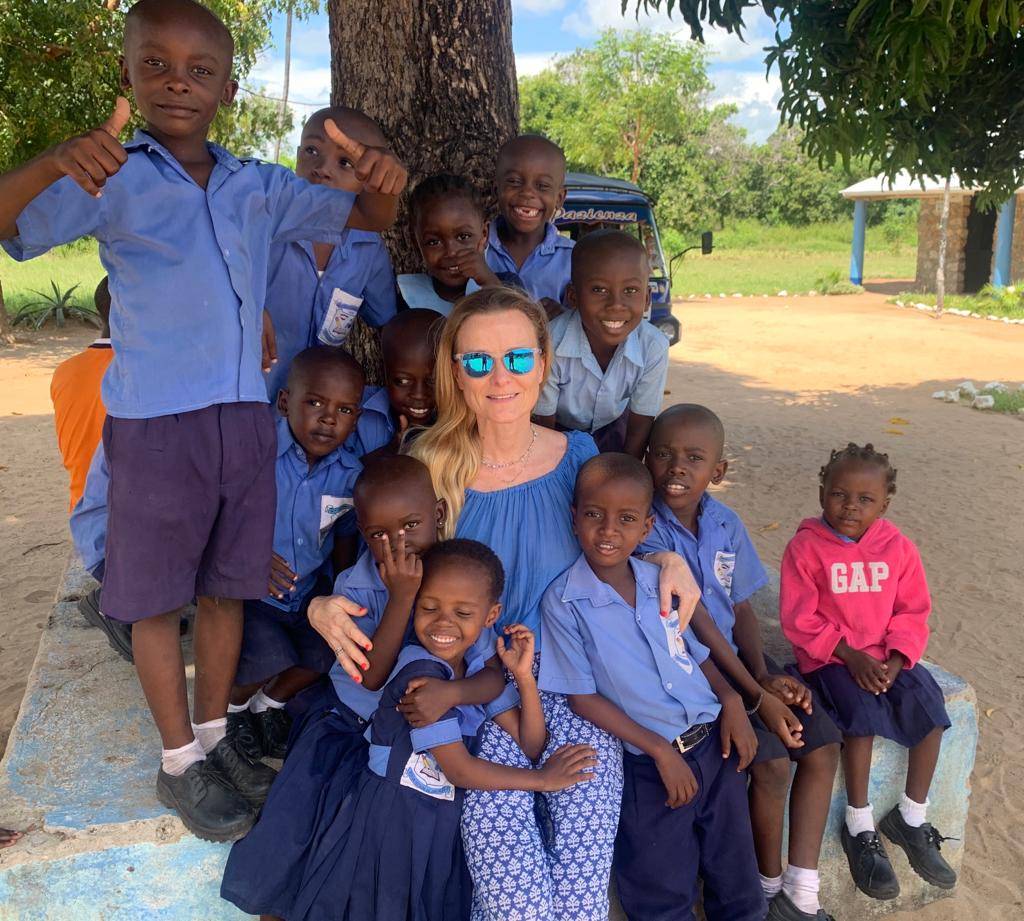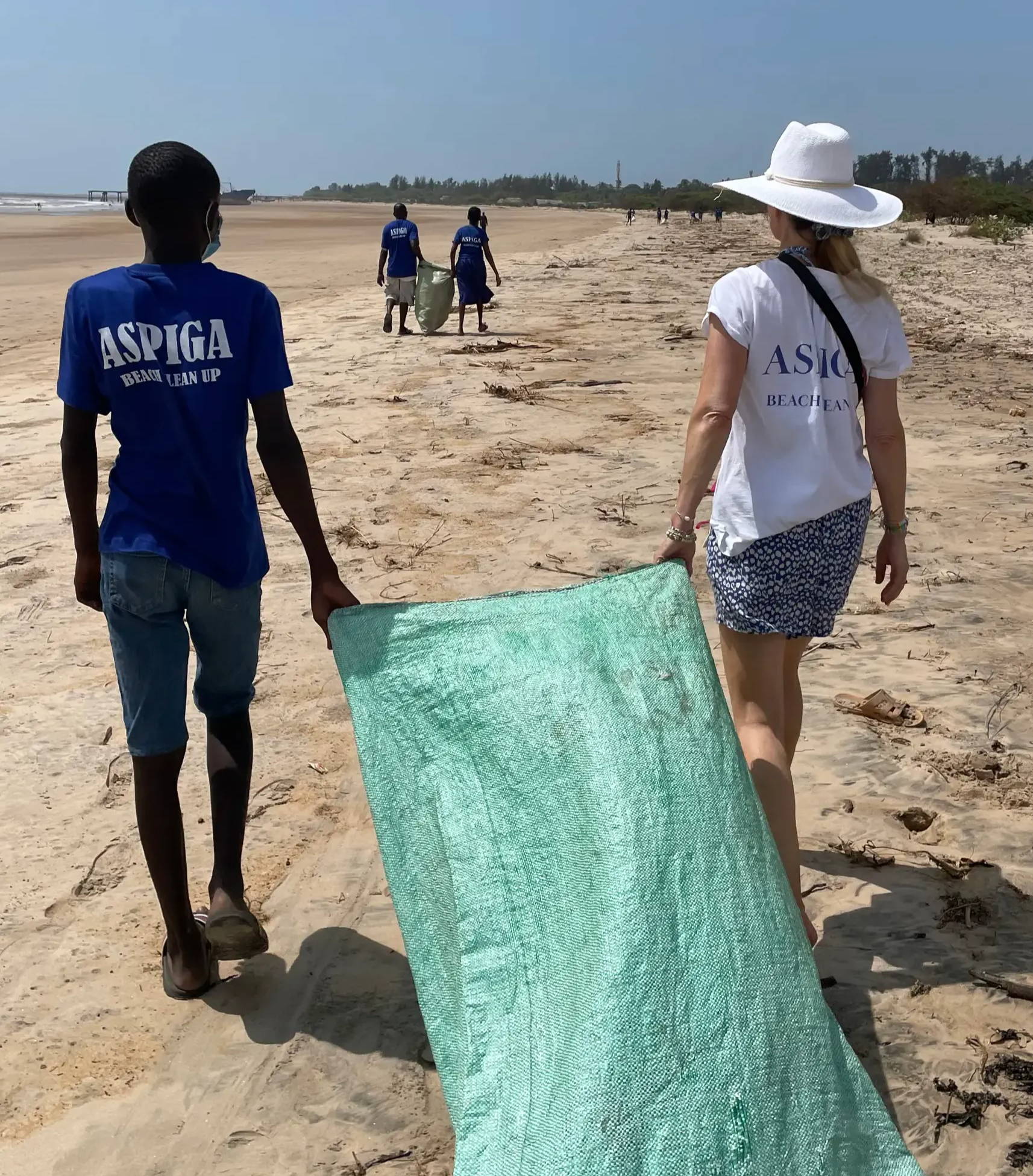 My style is relaxed and feminine. I love bright colours, particularly when it comes to accessories, and enjoy clothes that are stylish, comfortable and made to last. An upside to being the founder of a clothing brand is that I have styles from previous seasons that I love to update with new accessories. It's a way of being sustainable and unique in terms of style. We have lots of lovely dresses and separates this season. Our new block print collection is especially pretty, and I love our Billy and Evie dresses. For more of a wow piece, our Yasmine dress will be on my list.
I have often found inspiration on the streets of St Tropez and in other nearby towns, as we've worked with a lot of shops in the South of France over the years. The French have that way of looking effortlessly stylish and I have taken inspiration from people watching whilst there to develop some of our summer dresses and kaftans. I often seek inspiration from previous seasons, too. The team and I will spend time discussing what has worked previously and seeing how we can update looks for the current season.
I have learnt which colours suit me as I have got older and think this is such an important aspect of style. I know blues, white, some red and pinks work well for me whereas black is not so great – nor are certain pale shades worn too close to my face.
Mostly, it's my schedule that informs what I wear... If I am working from home, I might be in workout gear for part of the day and, if I'm in the office or at meetings, I will dress for whatever the day holds. At this time of year, for day-to-day, I tend to live in our Zola organic stretch needlecord trousers and a brightly coloured piece of knitwear, with one of our reversible eco Bomber jackets over the top. As the weather warms up, I am a dress girl with trainers and a bomber or leather jacket.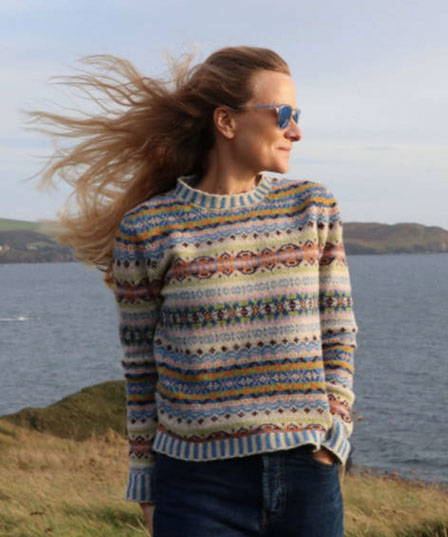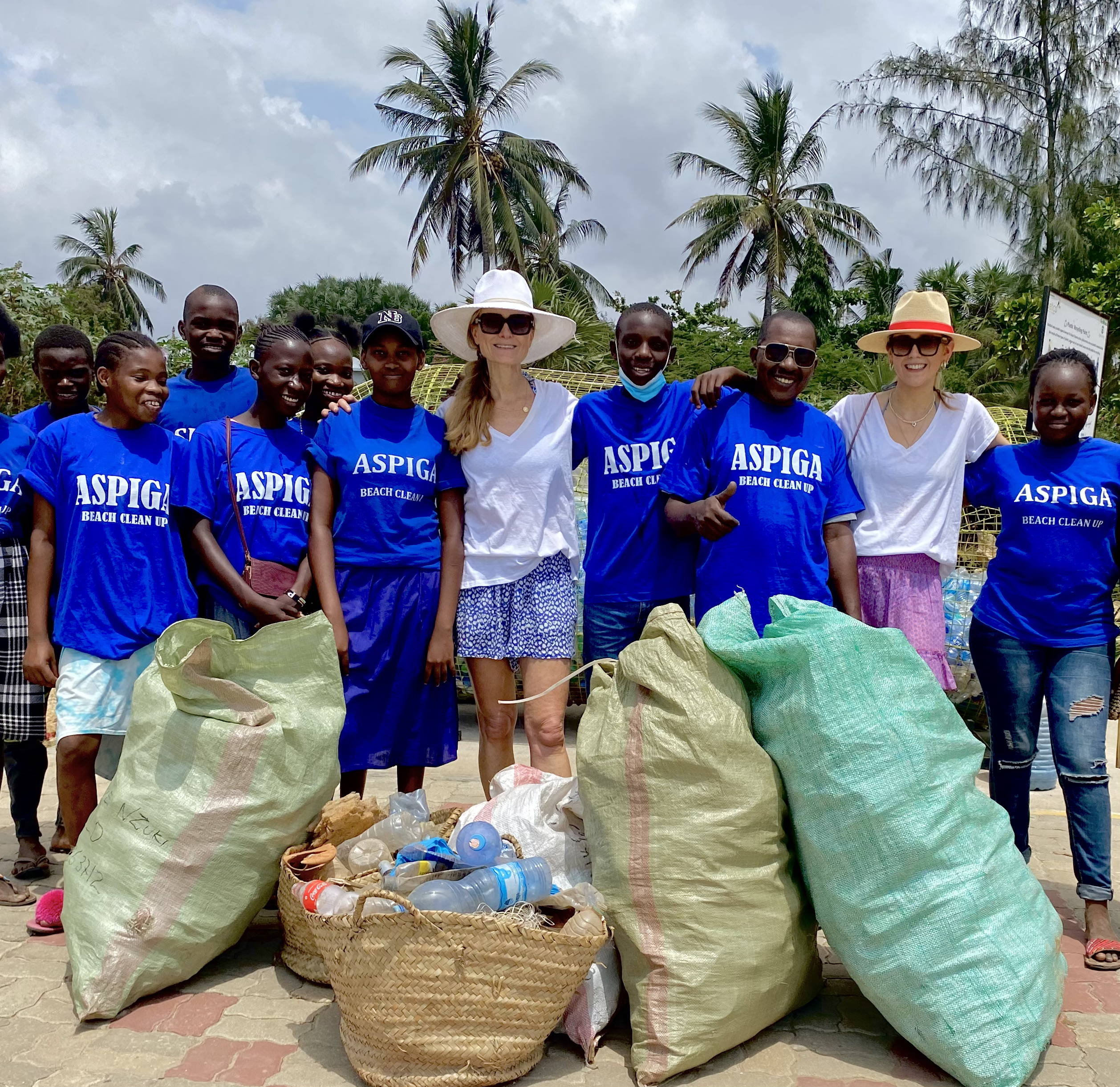 Lucy during our Kenyan beach clean up in March
"When it comes to SHOPPING, I favour brands with a SIMILAR ETHOS to mine."
I have never been a slave to trends. I like to feel good, feel comfortable and warm. Buy to suit your shape and buy with a view to the item being in your wardrobe for years to come. I like Churchill's quote: 'Success is not final: failure is not fatal: it is the courage to continue that counts.' It's a mantra that serves me well as an entrepreneur.
When it comes to shopping, I favour brands with a similar ethos to mine. I love Spell, a sustainable Australian womenswear brand whose values I admire. The look is soft and feminine. I don't shop that much outside of Aspiga, but I will often buy when I'm abroad. I love Anya Hindmarch for bags, Helen Jon for swimwear because it retains its shape and has great prints. And I love The Plastic Free Shop, a small one-stop shop where I can get everything from bamboo cutlery and eco lunchboxes to pet shampoo for my lovely dogs.
My laptop is my connection to the business and is my constant companion, so I carry a large bag. I never go out without my bamboo cutlery, my bamboo coffee cup and my Swell bottle. Overseas, these items are lifesavers. I always carry a Caudalie Lip Conditioner. In my view, it's the best on the market and great when travelling as it's so hydrating.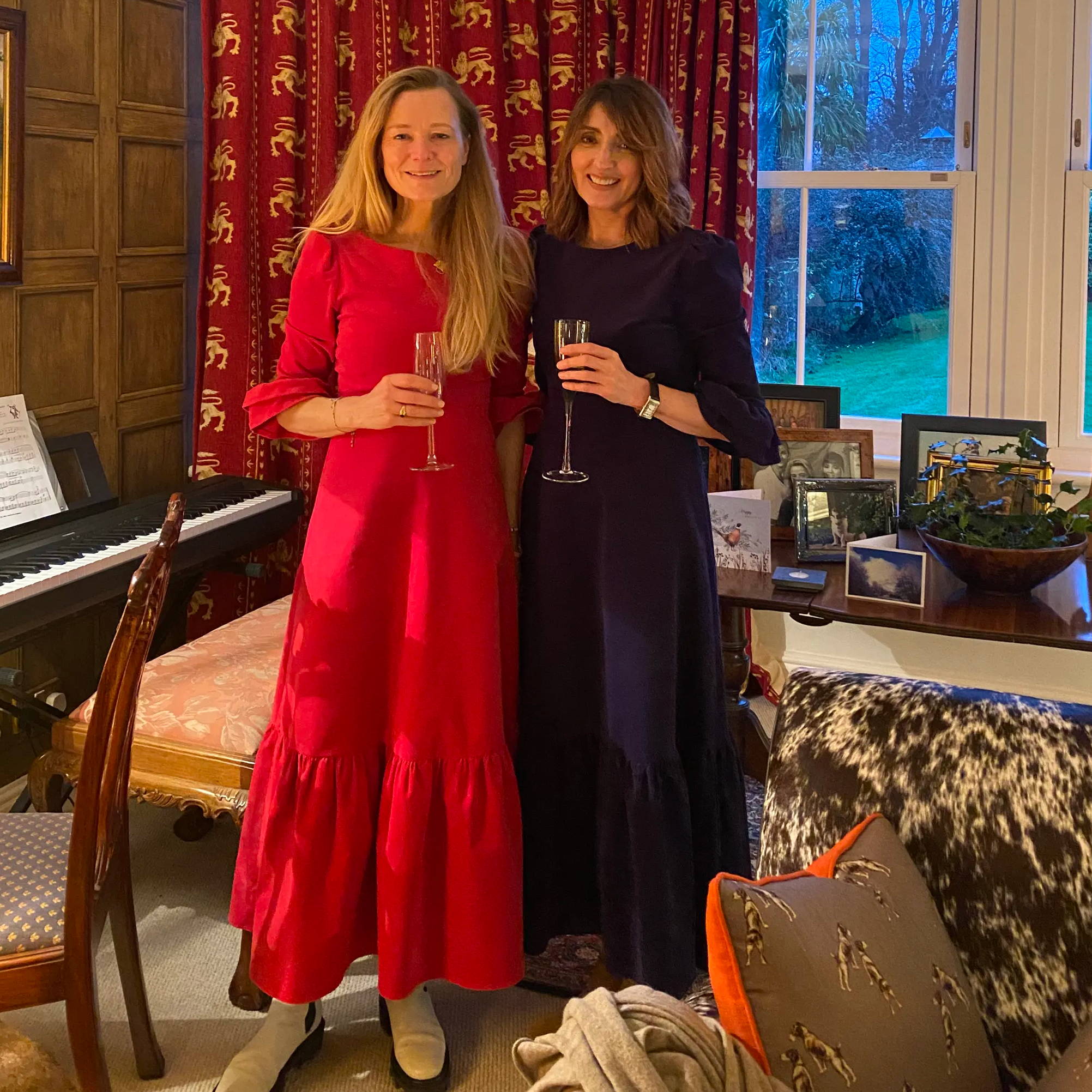 The most treasured item in my wardrobe is a beautiful vintage silk scarf that my mother bought in Budapest years ago. It's vibrant and fun and goes everywhere with me.
The best outfit I've worn recently? I'm biased, of course, but I absolutely love our Victoria dress. It was our best-selling dress last season and every time I wore it, I got so many compliments and felt amazing in it.
There's lots happening which will keep us busy in 2022. I'm really excited to be going back to see our Kenyan suppliers for the first time in two years and, this month, we are opening our first international boutique in Barbados, so no doubt I will be visiting a few times. I'm also really thrilled that we are launching our first ever Aspiga knitwear collection, our first block print collection and our first sustainable swimwear range. Watch this space.
Planning on visiting our London store? Share your images with us on Instagram - tag @aspigalondon!
---