Kate Evans, Life Coach and Image Consultant says that Aspiga is on her list of recommendations to clients due to our collection's constant use of bright colour and beautiful patterns as well as our natural and sustainable materials.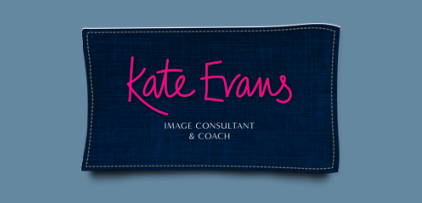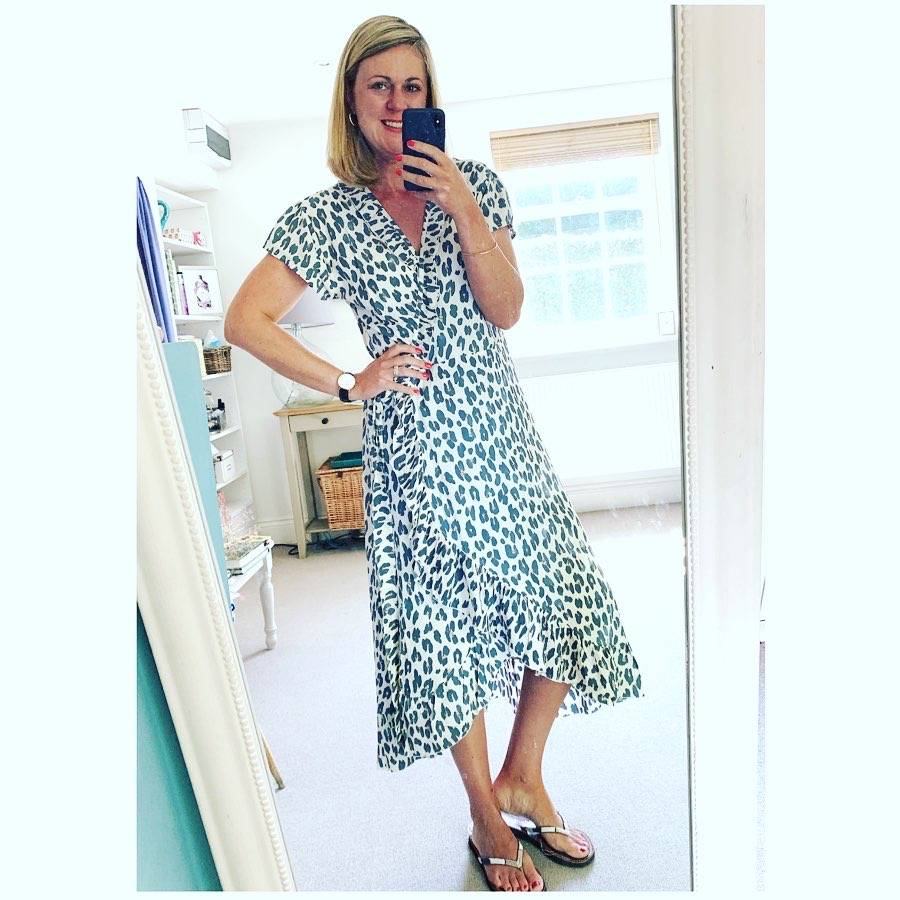 In her recent blog post she lists her top recommendations from our most current collection as seen below:
---
This has to be my favourite piece from the entire collection- the print, the style (and the background) are all just perfect! It will work well for you if you are top heavy due to the cut of the straps and the fact the dress flares as it goes down. The colours will work well for everyone no matter what your colouring…so that makes it flexible! You will need height on your side though (5ft 7″ and above) as the length of it and volume of fabric could swamp a smaller frame.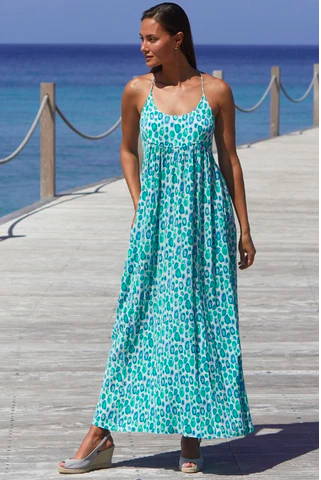 ---
2. Louise Organic Midi Dress
This one- is a great style for those of you who might be top heavy and don't want lots of details up at your shoulders and need it more down at the hip. Careful if you are shorter then 5ft 6″ though as the fact the dress is made up of different fabrics could make you look shorter. If this is the case- just make sure you wear this with a good pair of heels! The colour is perfect for you if you need cool tones for your skin.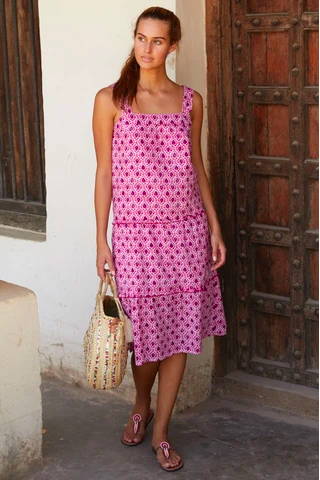 ---
3. Raela Off the Shoulder Dress
I chose this to inspire those of you with soft colouring where you need to warm, muted, tonal colours…the print of this dress is perfect. If you are bottom heavy it would work brilliantly as the detail across the shoulders will make them look broader and therefore help to balance out your lower half.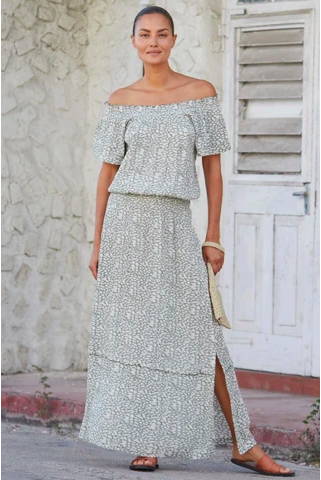 ---
4. Crystal Organic Cotton Embroidered Midi Dress
I just love the colour of this; a beautiful warm pink- great for those of you with a warm skin tone… and the gold flecks only add to this. A stunning dress for smarter occasions or summer parties. Wear with strappy gold sandals to finish off the look.
---
5. Dori Organic Cotton Dress
This style would work well for those of you with a straight shape (no waist definition) and need a bit of contrast in your colouring. I also love the graphic print…. it would work well with red or turquoise accessories.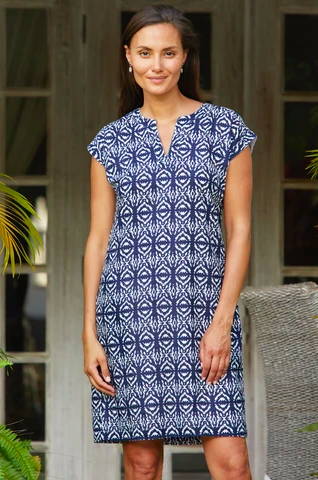 ---
6. Ella Mini Dress by Devotion
Summer wouldn't be summer without a white dress! I love the simplicity of this one- such pretty, understated details. Careful though if you are bottom heavy as the dropped waist will add bulk to your hips.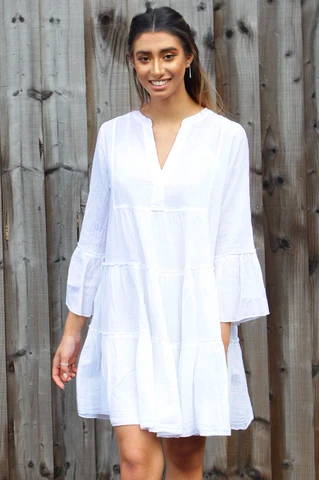 ---
This shirt would work well for you if you are broad at your shoulders or have a straight torso as the detail brings your eyes into the middle. The frills at the cuff also work brilliantly as they bring attention down to your hips. The print is stunning too and would work well with white or blue jeans and strappy wedges.
---
I have a top similar to this from another brand and I cannot tell you how useful it is for hot days, when you don't want anything to cling to you! This will hang and drape past full tummies and hides the whole lot! I love the rope detail and the range of colours this top comes in.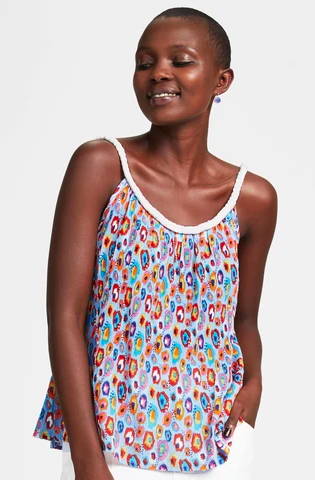 ---
These are amazing…I have a very similar pair and they are so cool, so comfortable and so perfect for hot days when you don't want to show your legs! If your legs are on the shorter side I would make sure you wear with sandals that are very neutral or similar in colour to the trousers so you don't "chop" your leg up ay further.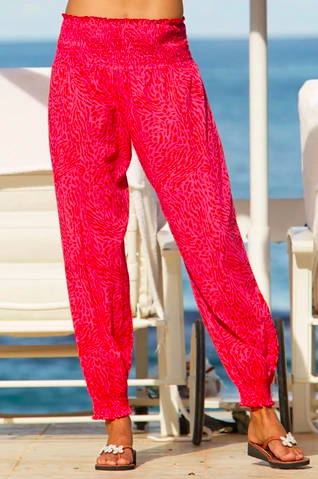 ---
10. Sequined Stripe Basket
All the accessories in the range are stunning…but I particularly love this bag as I feel you could use it all year round. I am a sucker for a straw bag…but one with sequins is even more amazing! Perfect for day to day use or trips to the beach.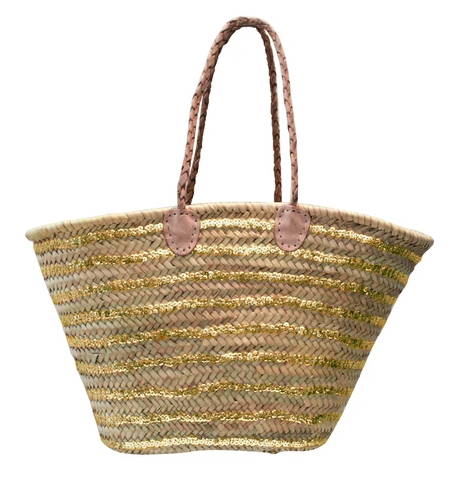 ---
11. Pattern Crossbody Soft Beaded Bag
This bag shows the craftsmanship so beautifully and is such a stunning statement piece- you could be wearing the most simplest of outfits….a single coloured maxi dress or a white shirt and black leather trousers with heels and this bag will do all the talking for you.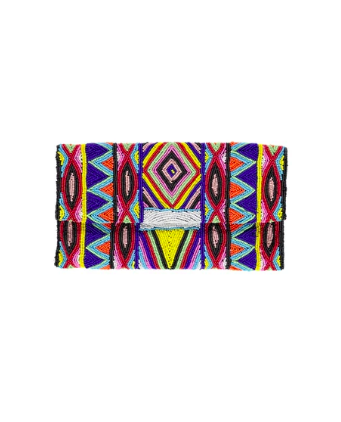 ---
And don't forget to look at their sandals too…so many to chose from! My advice would be to go for neutral colours if you want maximum wear out of them as they will then go with the most amount of items in your wardrobe…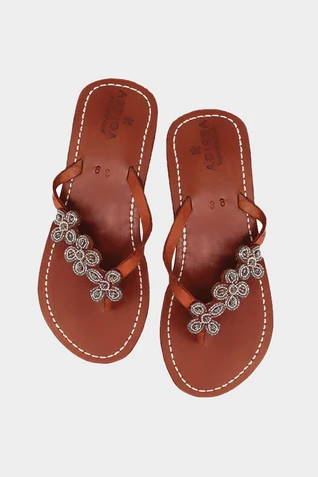 ---
---