Colour is an essential ingredient of the Aspiga collection and we are fortunate to work with talented artisans who handcraft our beaded and embellished sandals, bags, belts and jewellery.
Although there is no scientific evidence for the effect that colour can have on our mood, there is plenty of anecdotal evidence that suggests that what we wear can have a big impact on our confidence and how we feel. For many people, summer is the time when it's easiest to embrace colour. The lighter, warmer days, the promise of holidays and the outdoor life kick in and somehow wearing black or navy too often feels wrong, although a great black maxi dress always makes the grade!  
Our hair colouring and skin tone also have a big impact on how we wear colour and which colours we choose. For these purposes, the palette is often split into seasons. Spring and Autumn colours are generally warmer and suit more olive skin tones, with a peachy undertone. Winter and Summer colours generally suit more cool skin tones but it's as much about finding the right tone of the colour for your skin as it is about being prescriptive about which colours suit you and which don't.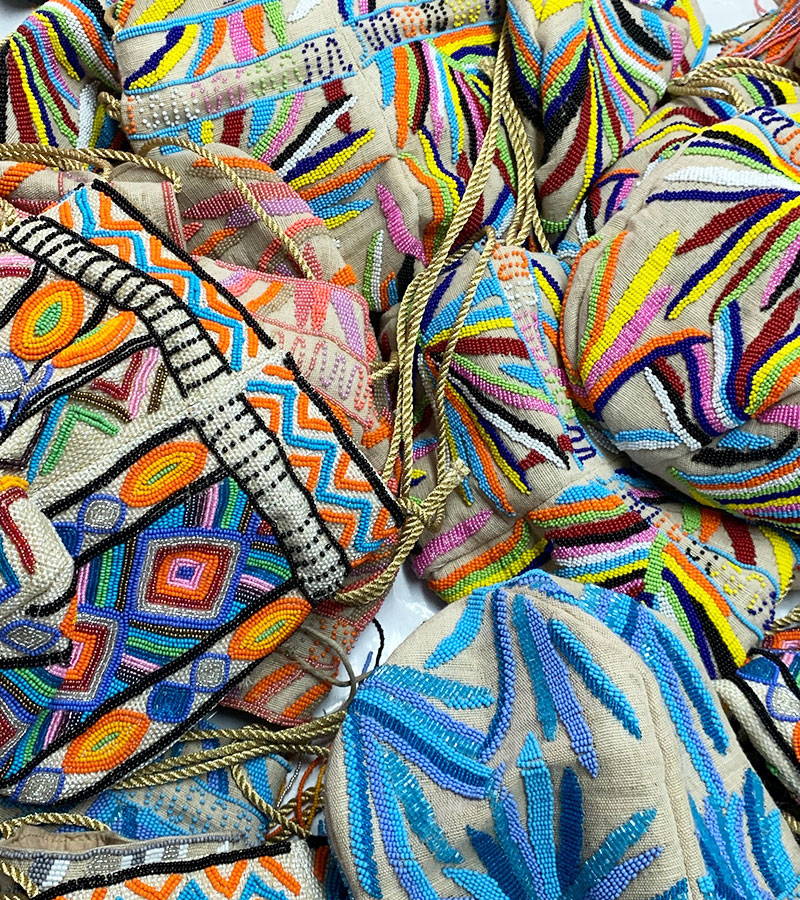 ---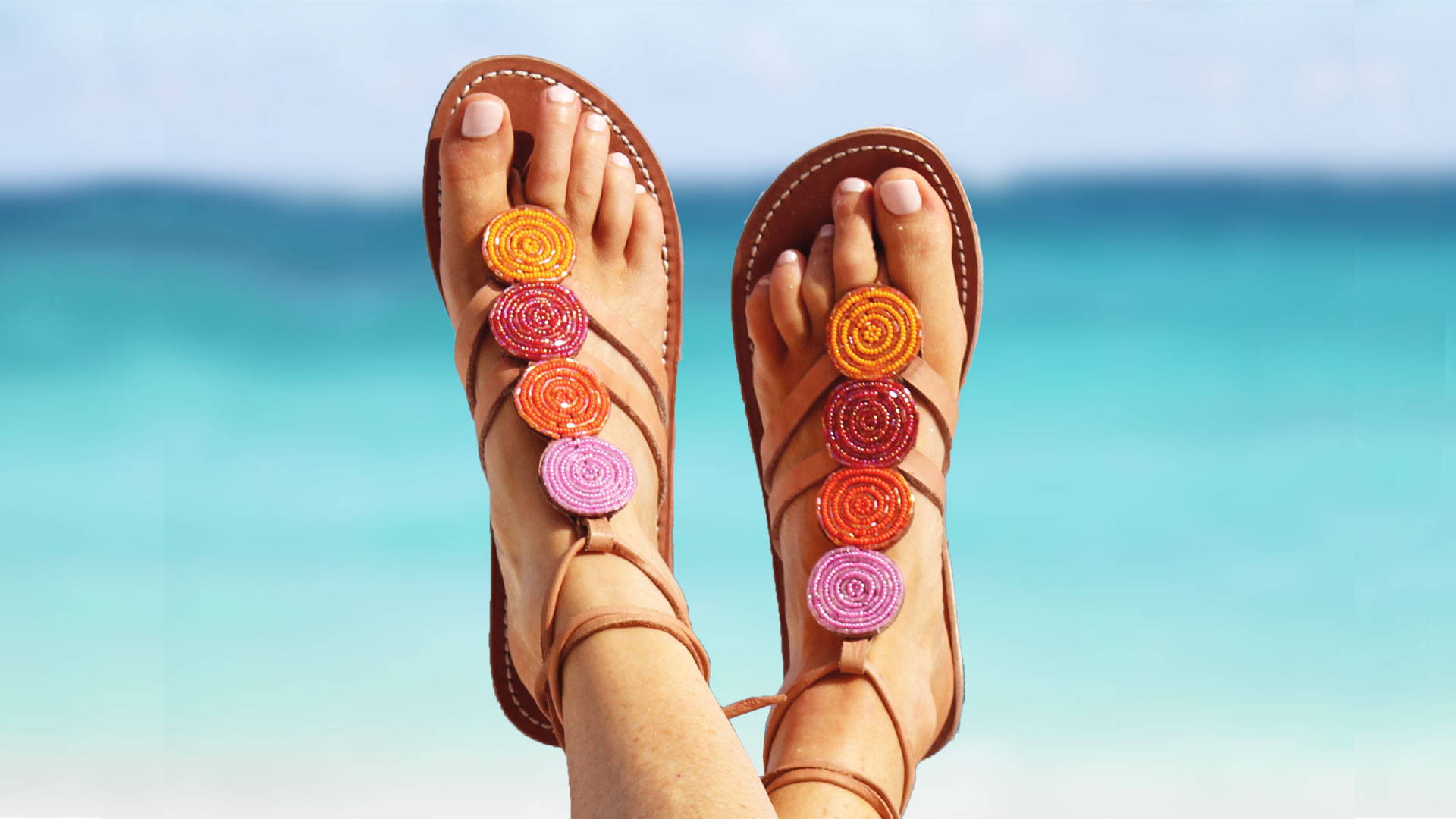 The great news about accessories is that any colour goes – because they are generally not worn from head to toe and often don't sit too near the face.
Our collection of embellished sandals and beaded sandals are handmade in India and Kenya and are a great way of adding colour to your summer wardrobe. Our Kenyan sandals use the distinctive brightly coloured beads that are synonymous with the Masai and add a boho vibe to any look. Whether you're after white, orange, pink or blue sandals, or a combination of many colours, we have it covered. They will take you from beach to city, are easy to pack and very well made. Every season we update the collection and many of us have sandals that date back over the years and are now classic pieces in our wardrobes.
---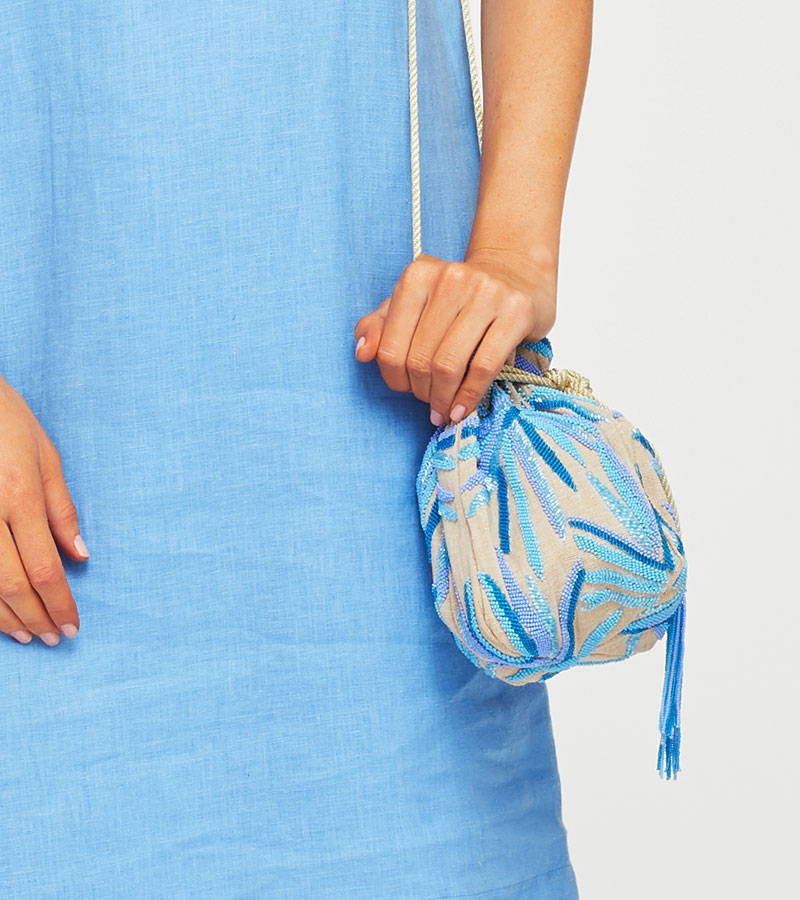 Our pouch bags and clutch bags are a great way to liven up a plain dress or to add another layer of pattern to one of our printed maxis. For day or evening, they complete the look.
As beachwear season approaches, we have stocked up on beach bags and baskets to give you the widest possible choice. From small beach bags to packable bags, we have it covered. Our palm tree jute bags pack flat in your case, our bongo beach bags in yellow and natural are new this season and our classic baskets have been given a sequinned twist. Round baskets are a key trend this year and we have several sizes. The round wicker shoulder bag comes in a gorgeous shimmering silver to easily update your wardrobe.
If the colour vibe isn't speaking to you, you could always embrace the theme and treat the dog! Our beaded dog collars and leads are a classic Aspiga piece, perennially popular and will put a spring in any dog's step!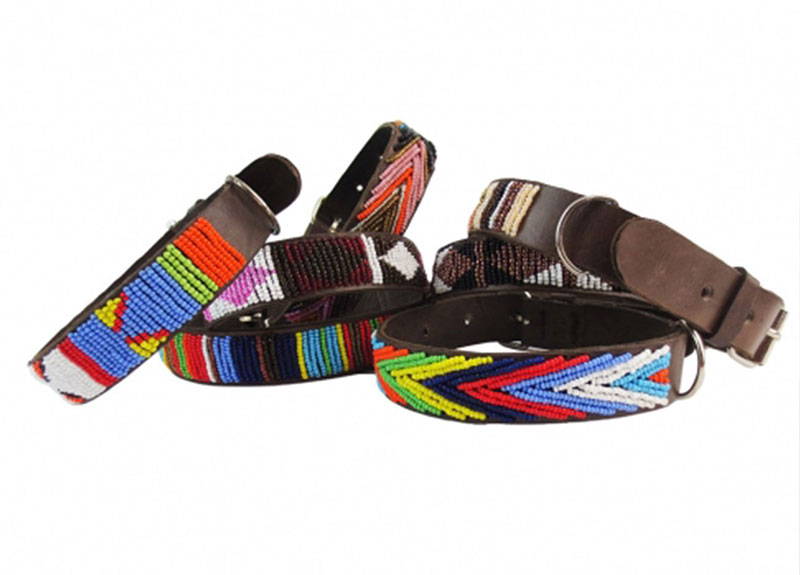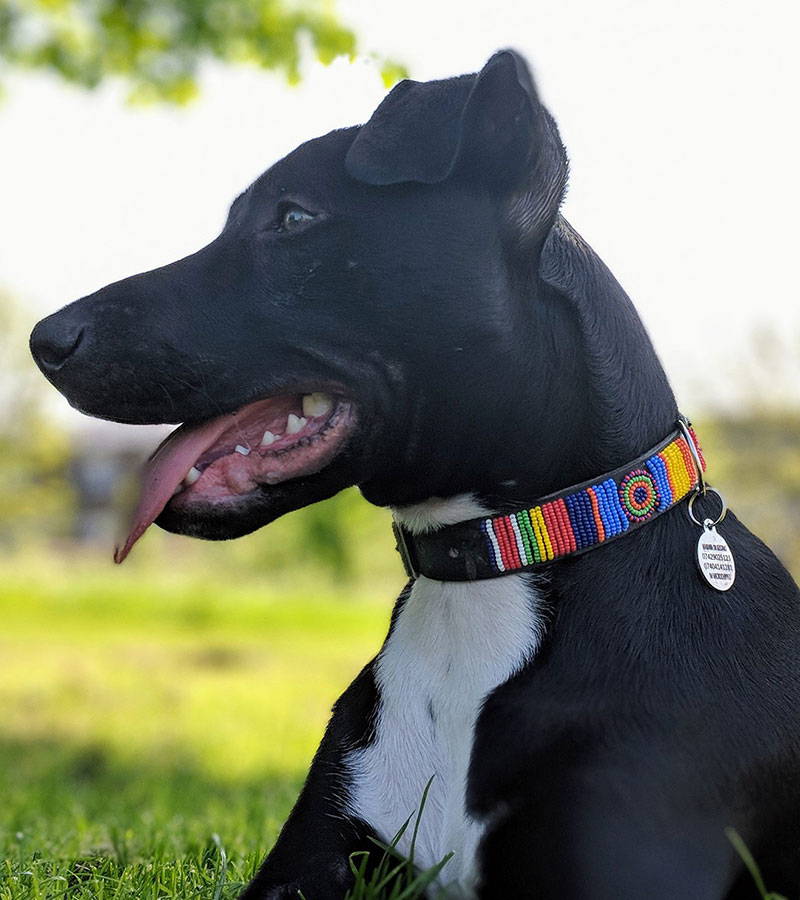 ---
---