OUR IMPACT
Every decision we make is geared towards minimising the impact we have on the planet - as a business and as individuals. So, from our production processes, to the materials and packaging we use, we're always finding new ways to reduce our environmental footprint and sustain our future.
We are passionate about educating our customers on how to be more sustainable
We've partnered with CarbonClick to encourage customers to offset their online orders. In 2022, over 3,000 customers opted to do this, resulting in a total of 836,495 kgs of carbon being offset.

To help customers live more sustainably, we published our 'Guide To Living a More Sustainable Life', which is available in store and online.
Our recycled packaging saved 121,814 plastic bags from going to landfill in 2022
We eliminated all plastic from our own packaging in 2019, and since then, we have been working with our suppliers, to replace their plastic packaging with more sustainable options. In response, our largest jewellery supplier replaced their plastic packaging with sari fabric, saving 4,521 small plastic bags.
Traceability at every step of the process
From the field to the mill, we invest in certified fabrics to ensure responsible sourcing and accountability throughout every product's lifecycle. EUROPEAN FLAX® Linen, FSC & EcoVero™ Viscose, and Tencel™ are just some of the certified fabrics that form the building blocks of our collection.
Recycled fabrics also play a big part in our collection. In 2022, we launched our first own brand range of swimwear, made from 82% recycled polyester which is derived from waste such as plastic bottles. We also launched our sequin occcasionwear which is made from 95% recycled sequins.
On the rare occasion where we haven't been able to work with responsibly sourced or organic cotton, we donate £1-£2 for each item to WaterHarvest, the India-based water charity.
Clothes that aren't just for Christmas...
We stand against fast fashion by designing clothes that will be treasured forever and last for years to come. We have partnered with The Cirkel, a resale platform, supporting our ambition to extend the life of every Aspiga item. Whether choosing from our new collection or a perfect pre-loved piece, feel assured that you are supporting stylishly sustainable fashion.
Our quality is very important to us and we take pride in creating clothes that are sustainable, beautifully crafted, and made to last. And don't worry about natural wear and tear, we offer a Repair and Rewear service to extend the life of your beloved Aspiga pieces.
It is well-documented that a huge amount of fabric is wasted in the fashion industry. To combat this we worked with suppliers to minimise wastage, by introducing new products - such as wash bags, scrunchies, and face pads - in fabrics that would have otherwise gone to landfill.
Funding a better future
Over the years, we have provided financial support to some of our small suppliers, enabling them to buy tools, build workshops, and expand their business. We are proud to have consistently supported Kenyan and Indian institutions, where many of our original suppliers are based - we wouldn't be where we are today without them.
In 2022, we donated just under £12,000, supporting charities around the world, including Elimu Sewing Project, Bluebells School, WaterHarvest, and many more. One of our most fulfilling initiatives is the support we give school children in Kenya. Each month, 12 school children volunteer for our Beach Clean in Malindi. In return, we pay for the children's school fees.
Our 2023 Goals...
We are proud of what we have achieved so far, and recognise there is so much more we can do. Our mission will always be to be more sustainable. Our goals for 2023, as always, are centered around: Doing Right by People, Doing Right by Planet, and Supporting Positive Change.
Doing Right By People
Produce an Aspiga Mental Health Policy for all staff, working closely with the Charlie Waller Trust.
Every member of staff to have a sustainable objective for 2023.
Rollout of staff hardship loans.
Doing Right By Planet
Continue to gain transparency on our Carbon footprint and actively work towards reducing it.
Increase our sea ship freight to 80% and reduce our air freight to 20% over the collections
Reduce the carbon footprint of Aspiga collections through: increasing manufacturing options in Europe; reducing manufacturing in Aspiga and the Far East; investigating UK factories for special production runs.
Introduce product passports for 5-10% of the collection (focusing on block print).
Continue to work with our supply base to source new and innovative fabrics with less impact on the environment.
Continue our partnership with Carbonclick. This partnership empowers consumers to purchase gold standard carbon credits at checkouts to offset their purchases.
Continue to protect endangered forest through our partnership with World Land Trust, offsetting all our carbon emissions from our printing.
Improve energy efficiency in stores and HQ through energy saving and waste management initiatives.
Move away from conventional couriers to a sustainable alternative such as e-Bikes.
Continue our beach cleans across all sites in UK, Barbados and Kenya, inviting customers to take part.
We will ensure all packaging for non Aspiga branded products is 100% plastic free. We have removed all plastic from Aspiga own brand packaging and all marketing materials are sustainably sourced.
Positive Change
Increase our orders with the Elimu sewing project in Malindi, Kenya, a charity that sponsors vulnerable young women, equipping them with income generating skills and a sewing trade.
Continue to work with SOKO Kenya, an ethical clothing manufacturer, sourcing cotton from Thika, Kenya to stimulate Kenya's home-grown cotton industry.
Communicate clear messages about our B Corp status and its benefits on social media, to increase B Corp awareness with our customers.
Expand our Sustainable Living Community on Facebook to spread Aspiga's key sustainability messages.
Continue to share our tips to help our customers to live more sustainably through our How To Live A More Sustainable Life booklet (free at checkout & available to read online).
"Sustainability has been woven into our DNA since day one. We recognise
that sustainabaility is a process across all levels of our business, not a
destination. We believe that we are making steps in the right direction,
even if sometimes the progress is slow."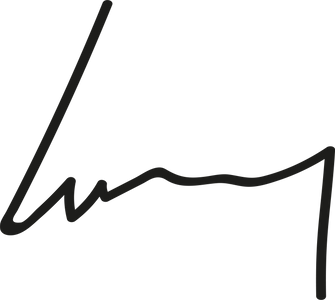 Founder of Aspiga