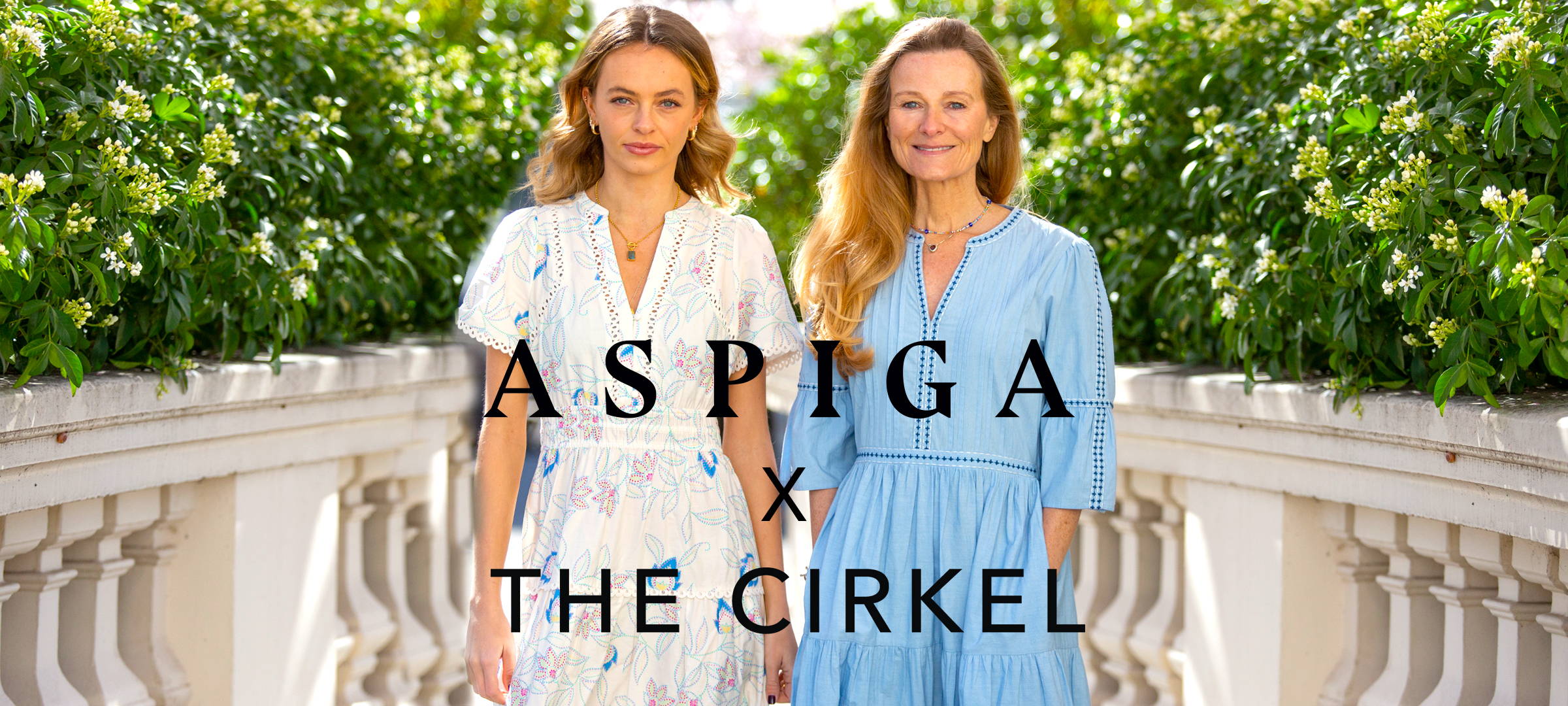 "These are the exact foundations for which we founded Aspiga, so for us this was a natural step forward and we are proud to join this important movement."
- Lucy Macnamara
(Founder of Aspiga)
As a purpose-driven business from the beginning, we work to put people and planet above profit whilst creating items that look beautiful and are loved and worn again.
In order to provide an easy way for you to access the wonderful world of resale, Aspiga are partnering with The Cirkel, a resale platform for womenswear that makes shopping and selling pre-loved an elevated and hassle-free experience!
HOW TO SHOP:
HOW TO SELL:

Head to The Cirkel to shop a beautiful array of pre-loved Aspiga. Every item is professionally cleaned through an eco-friendly ozone chamber and items are dispatched for next day delivery.

This increases the life of your clothing and promotes circular fashion, allowing a more sustainable lifestyle and a reduced environmental footprint.

Make money from the clothes that you no longer wear by selling through The Cirkel who will do ALL the work for you, including listing, cleaning and despatching your items.  

The Cirkel make selling hassle-free and and make their pricing simple too. No listing fees, no transaction fees, no surprises. *Additional fees for cleaning and repair services.
1. How To:
Click this link to take you to a Whatsapp chat with our partners at The Cirkel.  
2. Next Step:
On WhatsApp, The Cirkel team will guide you through the simple selling process.
3. Collection:
Upon appraisal, The Cirkel will organise a collection or postage to their studio. OR you can drop off at one of our locations
4. Store Locations:
We are currently offering drop-off points at our Northcote Road, Windlesham, and Winchester stores.
5. Get Paid:
Get paid! The Cirkel will do all the work for you and you will receive pay-outs 14 days after a successful sale. *additional charges apply for extra cleaning and authentication services
6. Spread the Word:
Get involved with shopping and selling through The Cirkel today and help us continue our quest to make the fashion industry more sustainable and do our bit for the planet.
Simply scan the code to connect to The Cirkel on Whatsapp and get the ball rolling