Our Top 5 European Summer Markets
St Tropez Market, France
Market days are part of the fabric of life in Provence and the Cote D'Azur. Most villages have a weekly market and St Tropez is undoubtedly one of the largest of the Provencal markets and a firm favourite of ours. For us, a visit to the town is not complete without wandering through the packed Place des Lices, located behind the winding streets at the back of the town.
In the shade of the plane trees, the stall holders jostle for your attention selling a huge and wonderfully colourful selection of local produce – from fruit, vegetables, cheese, bread, olives, sausages and soaps to fabrics, homewares and clothes, the list is incomplete but gives you a taster. It's hot, busy and fun. The locals come early to get the best produce so join them from 8am when it's cooler and less frenetic. You are guaranteed to come away with empty pockets but your basket filled with goodies and your head and heart buzzing with the local bonhomerie. Channel your inner Jane Birkin in our Esmeralda Dress and Melissa Flat Sandals.
St Tropez Market, Place des LIces. Every Tuesday and Saturday. 8am – 1pm.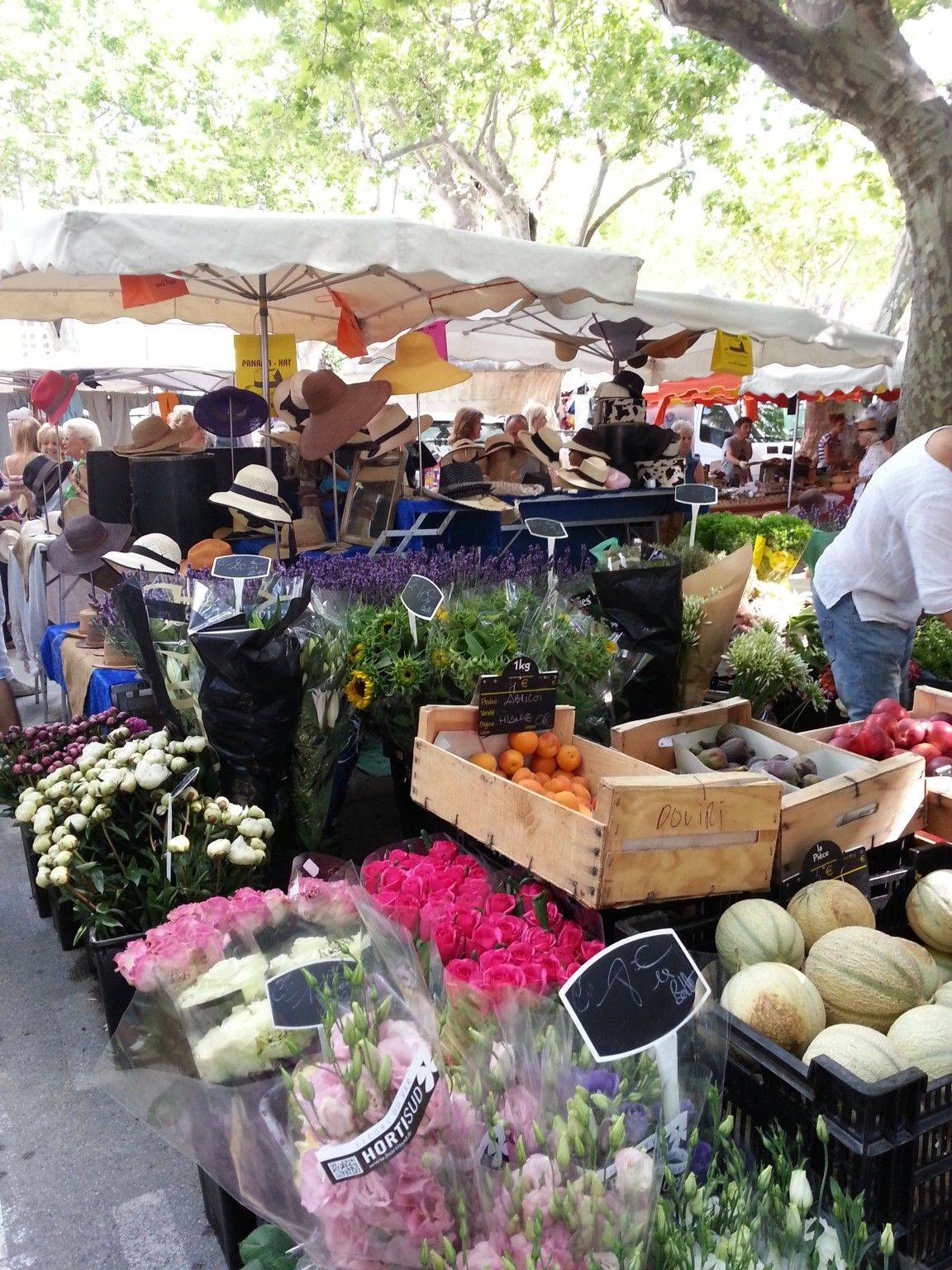 ---
Las Dalias Hippy Market Ibiza
Quirky hippy markets are part of the DNA of Ibiza, as much a part of this island's make up as the clubs it is so well known for. There are a few hippy markets on the island but we went to Las Dalias to check out the scene. A market since 1985, Las Dalias is the second largest hippy market after Punta Arabi.
It is a maze of stalls, cafes and chill out spaces and is crowded hot and fun. Take a bottle of water and get there early. The stalls seem simple to navigate at the beginning but it soon becomes a maze. Expect to find Ibiza style clothing, jewellery, leather goods, trinkets and hand-crafted artefacts that ooze that laid back Ibiza vibe.
If you have young children, they will love the old fashioned carousel at the centre of the market.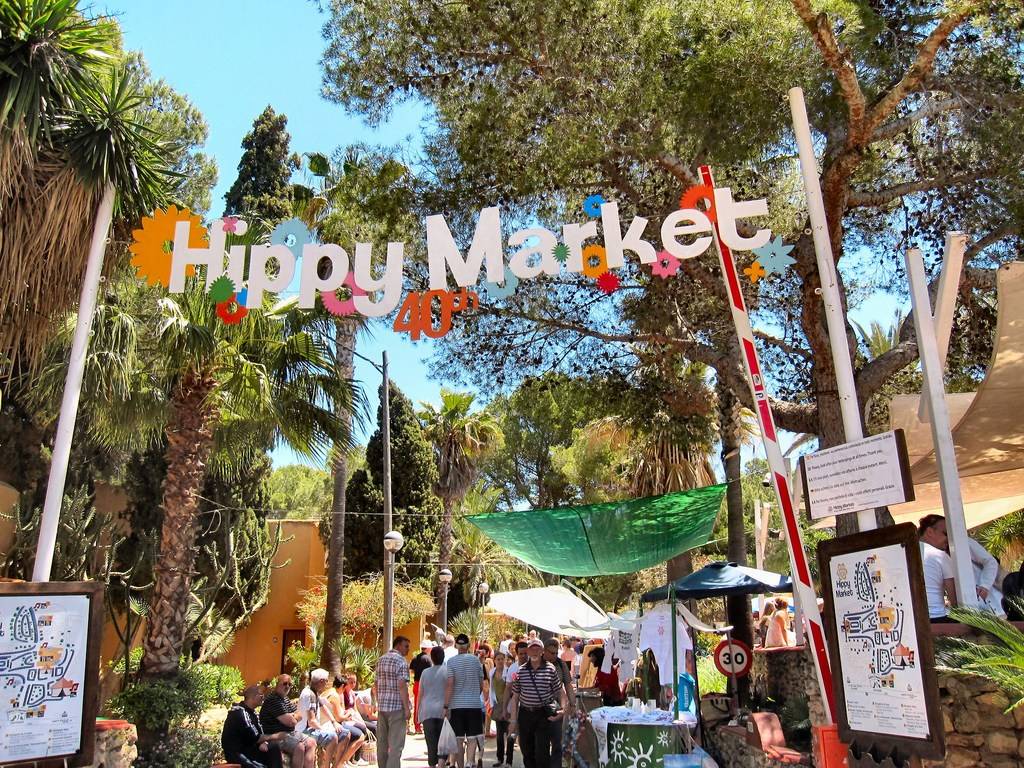 Inevitably it has become more commercialised over time but it's fun to enjoy the acts, listen to the sounds and soak up the hippy vibe. Amongst the huge number of bohemian and colourful stalls, you can find fun bits and pieces that feel authentic.  
Our Jade Embroidered Dress strikes just the right note for browsing a hot summer market. Add a pair of our Elite Sandals and your boho look is complete.
Las Dalias market: Carretera San Carlos, San Carles de Peralta, Ibiza, Spain. Sat 10am-8pm, all year round (but closes at 6pm November til April). Mon-Tues 7pm-1am in summer.
---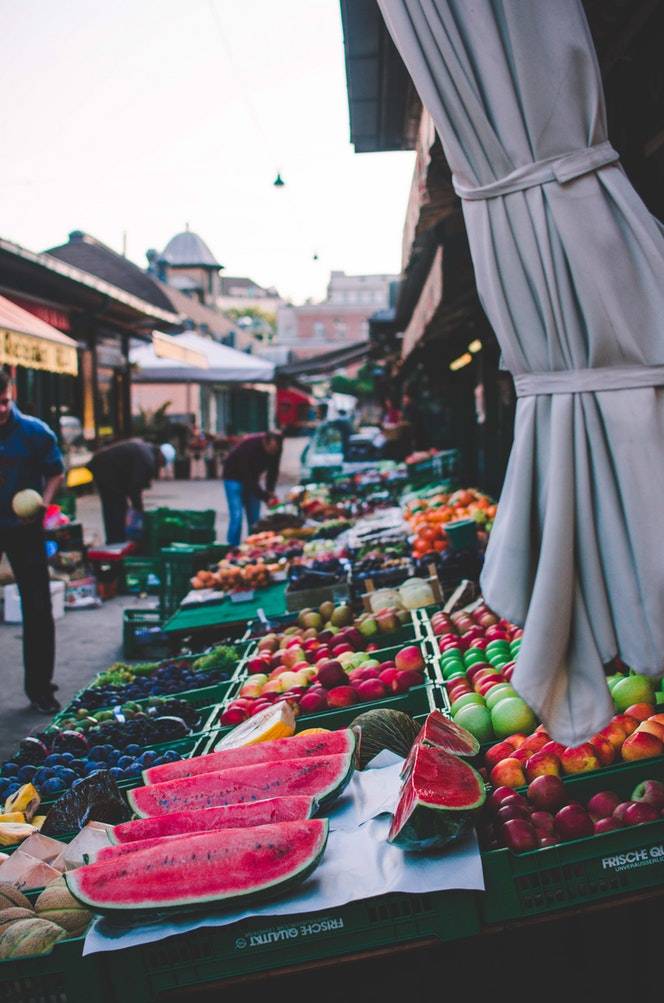 La Boqueria Food Market, Barcelona
If you're a foodie, then you will be in heaven in Barcelona. Food is a fundamental part of the Catalan culture and nowhere is it better celebrated than in Barcelona. There are more than 40 food markets in this city, one in most neighbourhoods but the best known is La Boqueria, a must on any foodie tour. It can get very busy so again it is good to get there early to savour the sights, smells and sounds of the bustling vendors, many of whom have been selling their wares for decades at this market.
It is a feast for all the senses, not just the taste buds. From fruits in all colours of the rainbow to jamon, local cheeses, fish, the freshest of vegetables, herbs and spices all beautifully laid out, it is an unforgettable experience and am instagrammers' dream. Tapas bars and charcuteries abound so not only can you buy your provisions but a pit stop for food becomes a must once your senses have been overwhelmed by the sight and aroma of such abundant and fresh produce.
Wear one of our Linen Dresses to keep you covered but cool and team with a Large Round Basket Shoulder Bag. It certainly won't be empty when you leave.
La Boqueria, La Rambla 91, 08001. Barcelona Monday to Saturday 8am – 8pm
---
The souks of Marrakesh
As the sun begins to fade, it is a magical time of day to visit the Jemaa al-Fnaa square in Marrakesh and the souks that lead off from its buzzing, noisy centre. Beautiful Moroccan lamps light up the dim corners of the souk, where you will find textiles, pottery, spices, carpets, jewellery, metal work and much more.
The vendors can be daunting, as can the labyrinth of narrow alleyways that make up the souks so a licensed guide can be a worthwhile investment, especially if it makes you feel safer. They will also give you a tour of the historic areas around the souk.
Historically the souks were planned around the types of commodities being sold and today little has changed. The shoe souk leads on to the leatherwork area and then to the covered souks selling clothing and fabric.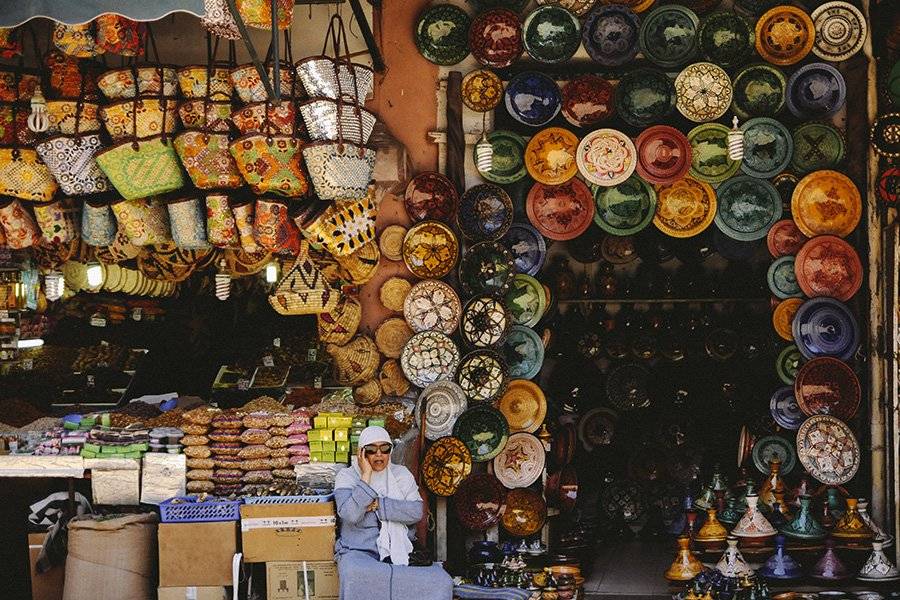 The colours are dazzling, the aromas overwhelming and the sense of history and tradition all around you, not only evident in the architecture but also in wares such as the lamps and carpets that have been made by generations of the same families, the craftsmanship handed down from over the years.
Good natured bartering is expected and the process should be treated as an experience rather than a battle. Decide what you are willing to pay and start well below it so you can work up to your red line.
Wearing a pair of our Linen Cropped Trousers and a Patty Embroidered Cotton Blouse will keep you cool and covered.
Jemaa el Fna Marrakech. Open daily 10am to 7pm (varies from area to area)
---
The markets of Budapest
There are a number of markets in Budapest but the biggest and best known is in the Great Market Hall. Originally built in 1897, the Great (or Central) Market Hall is really beautiful. Extensively refurbished in the 1990's, it is now one of Europe's best food markets. There are 3 floors, where you will discover a huge variety of fresh produce – from fruit and veg, to pickles, fresh fish, Hungarian paprika and other local delicacies. There is a vast array of street food and ready to eat food along with clothes, pans, pots and various souvenirs. It's easy to while away hours here – and the bonus is it's covered – from the heat and rain. Our Linen Midi Shirt Dress and Melissa Flat Sandals hits just the right note for city shopping.

Great Market Hall, 1-3 Vamhaz, Korut, IX kerulet, Budapest. Open daily from 6am to at least 3pm depending on the day. Mostly open till 6pm.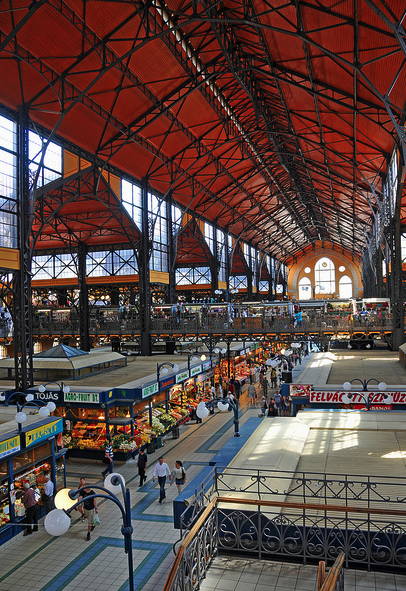 ---
---