Every choice we make will affect our planet and it's future. We believe that climate action starts by
making small eco-friendly choices, which is why we package our products in the most sustainable way possible.
It is an evolving goal and we are continually refining our packaging. By sharing our sustainability journey, we hope
to inspire others to become more conscious consumers. If you would like to learn more about our
sustainable packaging and how to responsibly dispose of it then please keep reading.

---
To recycle your mailing bag remove any plastic that may be on the outside or inside of the bag and place in a paper recycling bin.
---
Should you wish to return your item, please fill in the enclosed Returns Form and send back to us within 14 days of purchase. To find out more about returns & refunds please click here.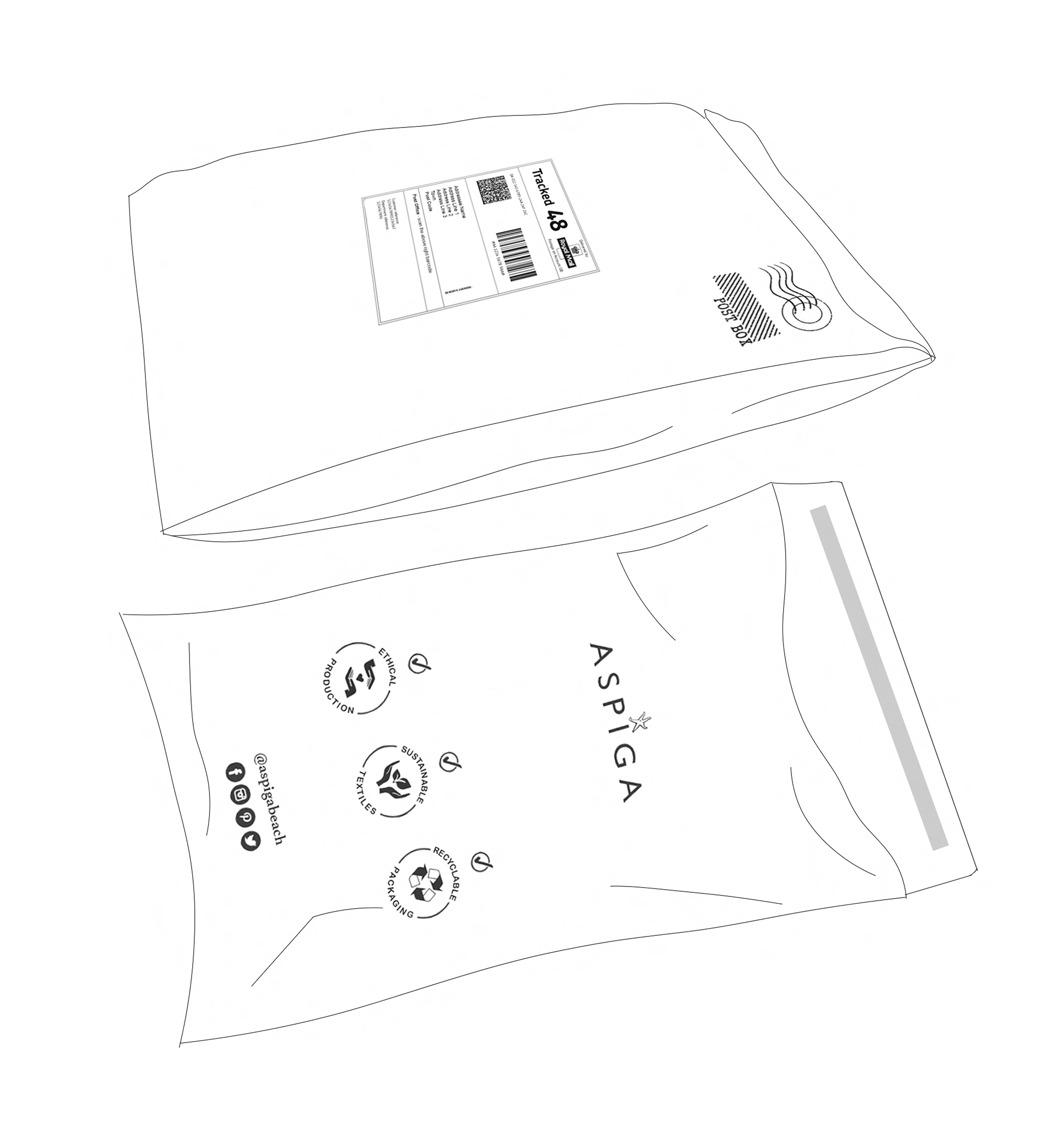 Please open the bag carefully if you wish to
reuse the bag, or return your order back to us.
---
We love using paper packaging, because it fully decomposes unlike plastic, and therefore it is less likely to be a source of litter and pose a risk to wildlife.
Our new garment bags are made from 100% cornstarch. Cornstarch is derived from corn kernels (a renewable and sustainable source).
Importantly, these bags are 100% compostable as they are made from vegetables. They will naturally break down over time (unlike plastic)
They produce no toxin and contain no harmful chemicals (such as polyvinyl chloride or dioxin) associated with conventional plastic.
They also have a very low carbon emission during production compared to conventional plastic production
* Please note we still hold products in our recycled polybags - we will fully convert to cornstarch by 2021

Add the bag to a well
maintained home compost heap

Or use the bag to line
your food waste caddy

Or toss it in your garden
waste or general food waste bin

Do not put in your
plastic recycling

Recycled Swing Tags
They're made from 100% recycled paper and are recyclable.
So please dispose of the tag in a paper recycling bin.
Please keep the swing tag attached if you
choose to return your item.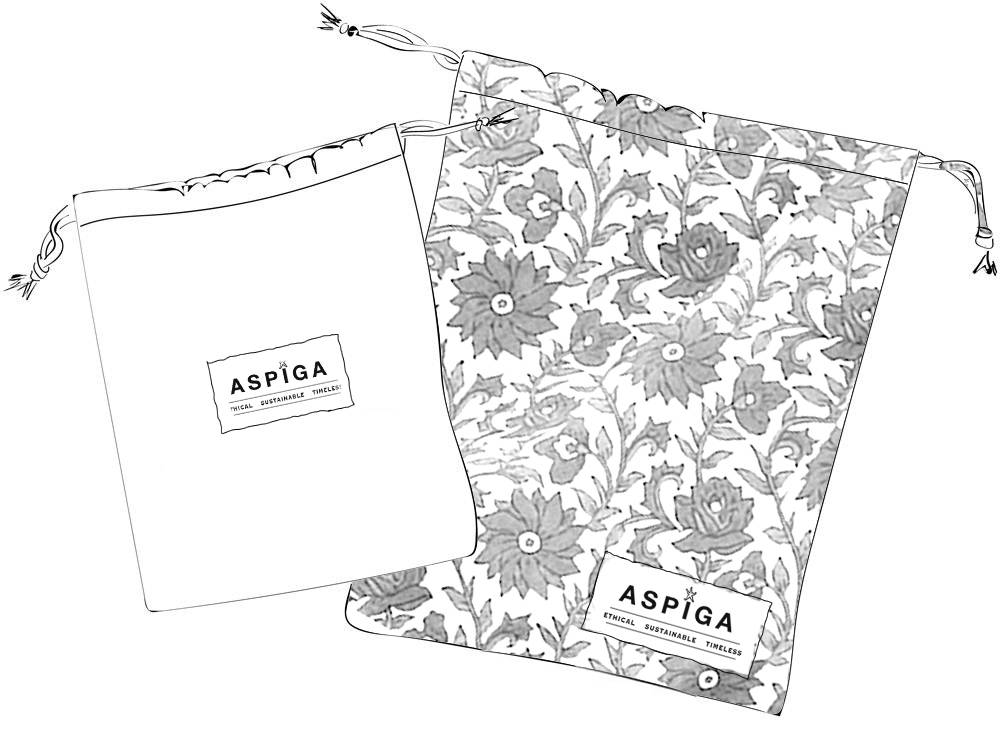 Reusable Eco Pouches
Your garment is then packed into our reusable
organic drawstring pouches, which are 100% organic cotton.
These pouches are perfect for travelling!
Use it to protect your garment or as a bag to separate
your dirty laundry.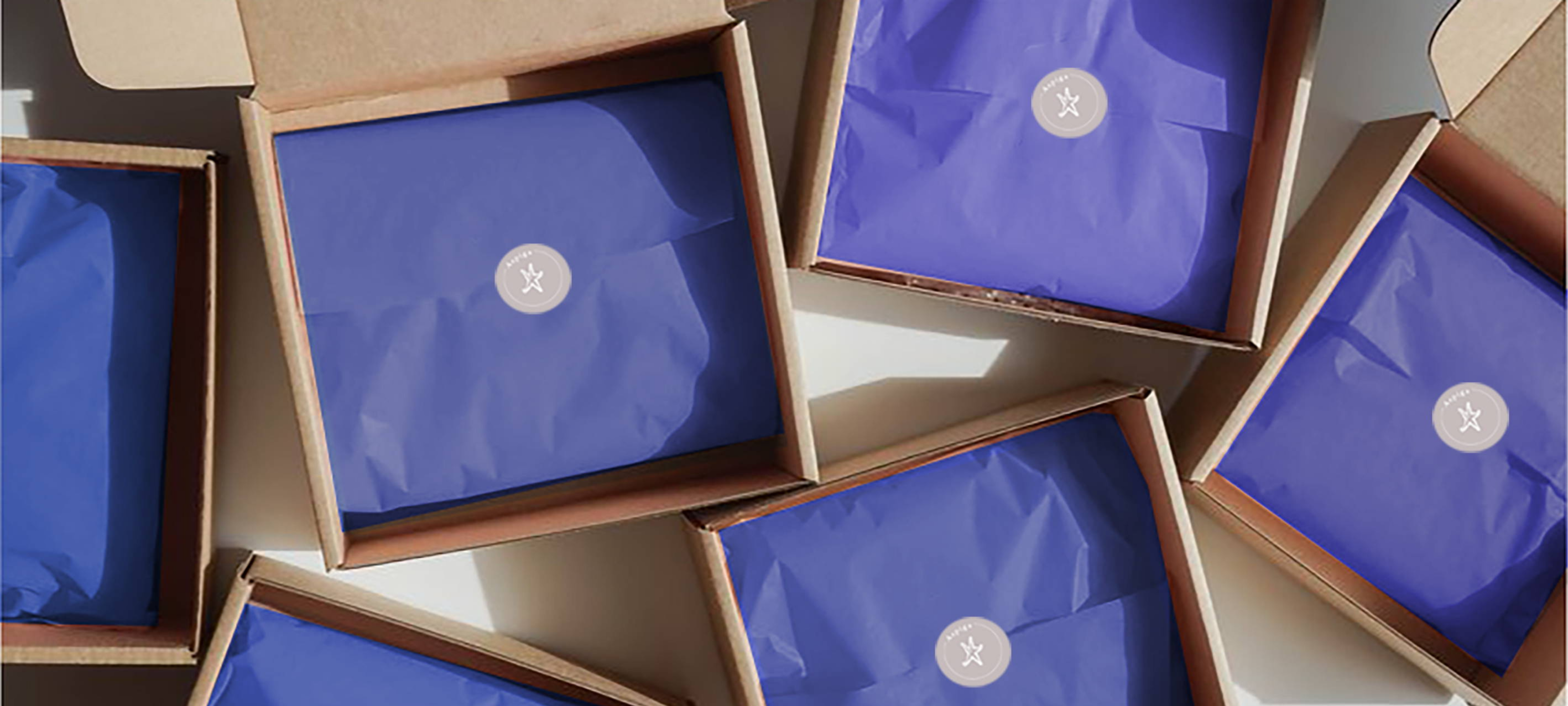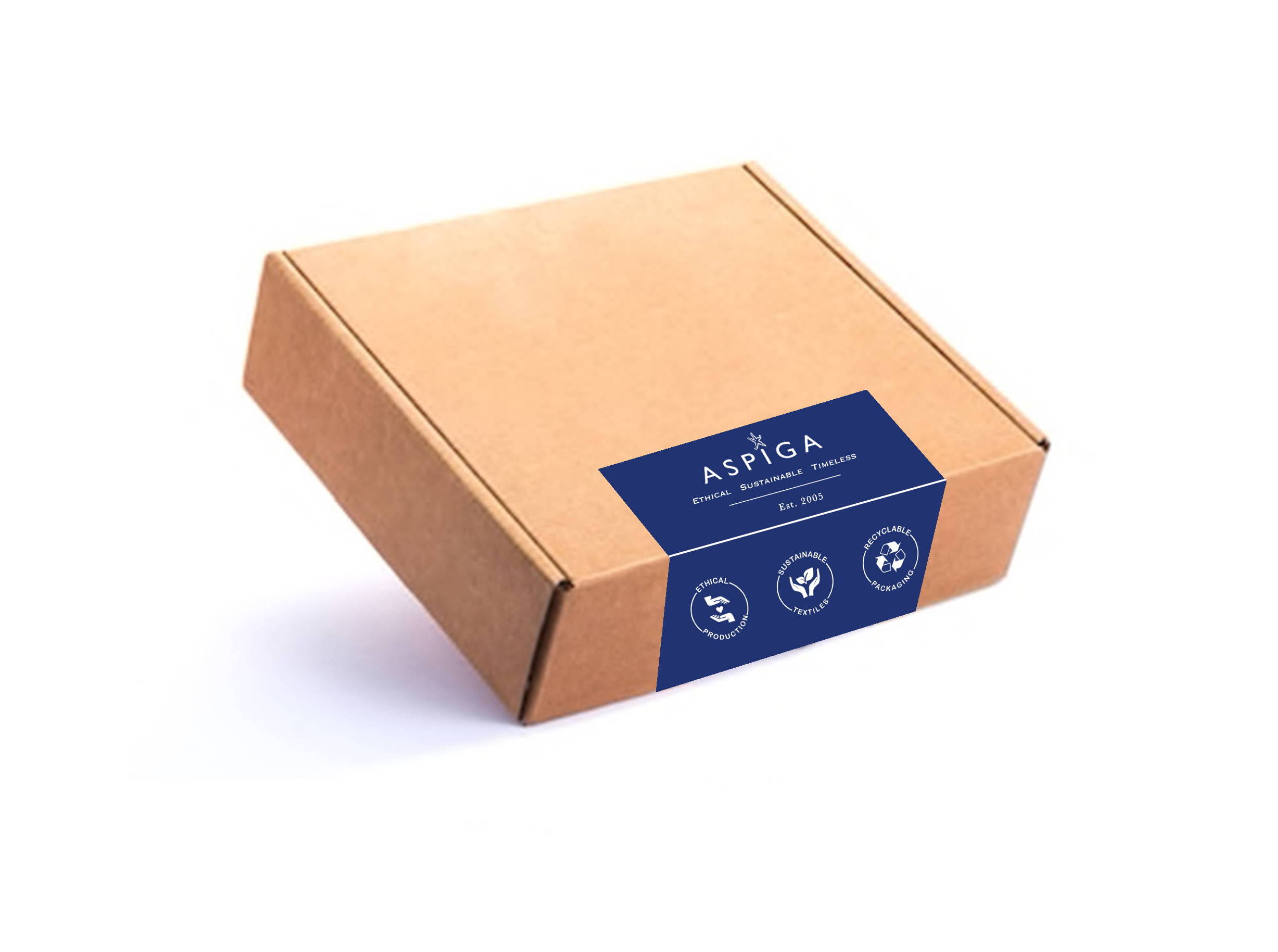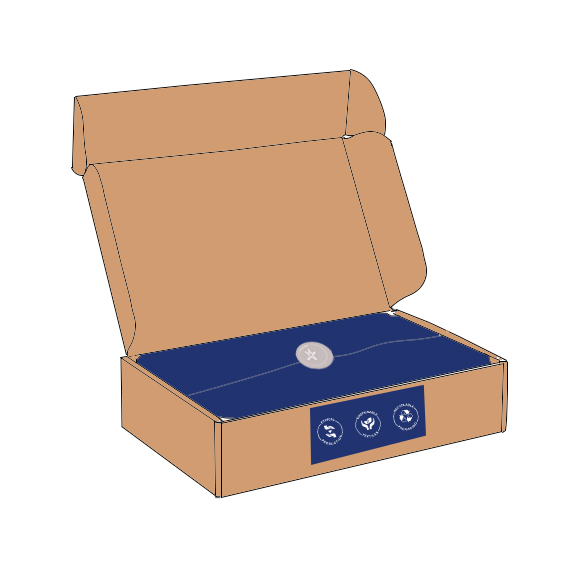 Coming Soon...
Eco-Friendly Gift Packaging
Buying for a special someone? Make your purchase extra-special with our luxury gift box, and guarantee your chosen products are delivered beautifully packaged. Our gift box includes navy recycled tissue paper, Aspiga sticker and ribbon. We also offer the option for you to include your own personal message, to give your gift a personal touch.
If you would like us to package your gift, select "Gift wrap and personal message" on the Gift Options page before you continue to checkout.