Five Tips For Positive Dressing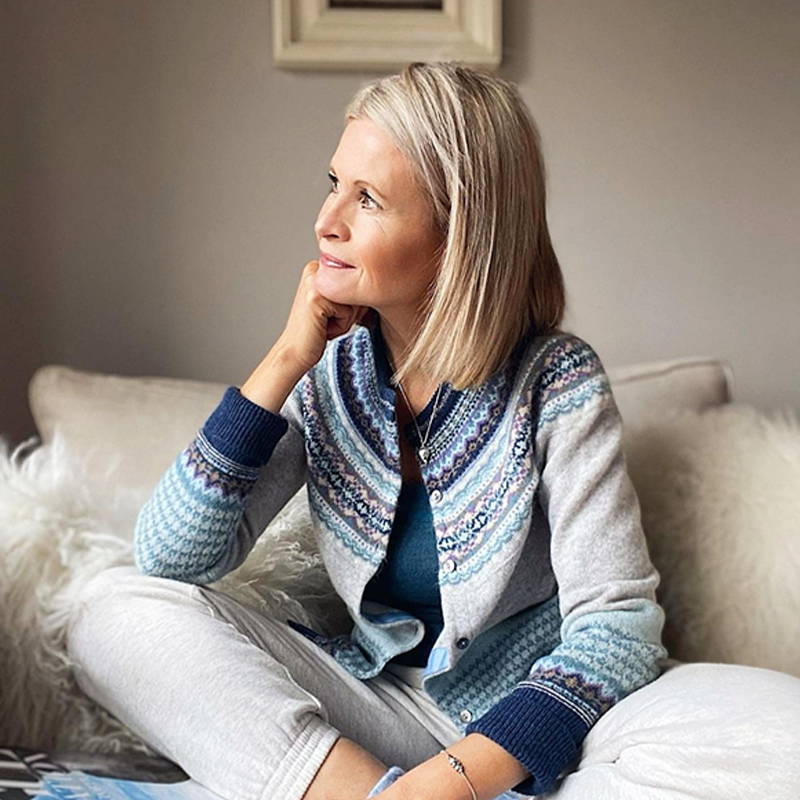 Beat the lockdown blues with our five easy tips for positive dressing

Whilst our world has been thrown upside down and we are all experiencing unprecedented challenges, we're recommending you try 'dopamine dressing' - the idea of dressing up in something fun that will lift your mood!
Lucy, the founder of Aspiga has put together some easy tips to try it out; from wearing bright, bold colours to popping on your favourite summer frock with a chunky knit. Digging into your wardrobe and having a styling day is a fun antidote to the lockdown blues, and something Lucy loves herself: "I've been living in my Jane Merino Wool Sweater, it's super soft and I love how cosy and happy it makes me feel."
See Lucy's styling tips below:
---
Don't wait for the spring to get your dresses out! Make a challenge to wear a dress every day and team with cosy knitwear or layer over a lightweight polo neck.
When the sun isn't shining outside, create your own light - wearing bright colours can bring a welcome change from the darker hues many of us gravitate to.

Sustainable fabrics can bring comfort and excitement on even the drabbest days: bundle up in luxurious wool, go for walks in sustainable denim or attend Zoom meetings in organic cotton.

When else can you wear cowboy boots and pyjamas together? Now is the best time to get creative with fun fashion mash-ups.

Despite the current lockdown, things do seem to be turning around. What better time to start planning what you'll wear on your next holiday in the sun than now?

---
Let us know how positive dressing works for you - show us your outfit by tagging @aspigalondon in your Instagram pics.
---