Aspiga Loves - October 2022
For those of you that are new to Aspiga Loves, this is where we love to share all of our
favourite things from great books, playlists, tv shows and recipes to sustainability tips and
loads more.


EXHIBITION
"If there is one thing you do this Autumn I suggest you book tickets to this amazing state of the art exhibition".
- Lucy Macnamara, Founder
Frameless
Framless is a new and immersive multi-directional art experience loacted in Marble Arch, London. This culturally rich exhibition sees art seep into every inch of space so you won't be just looking at the picture, you'll be in the picture, with every brush stroke, every splash of colour and every moment of inspiration. You will encounter timeless art in a way that has never been or felt before, an immersive experience disigned to excite and inspire visitors of all ages.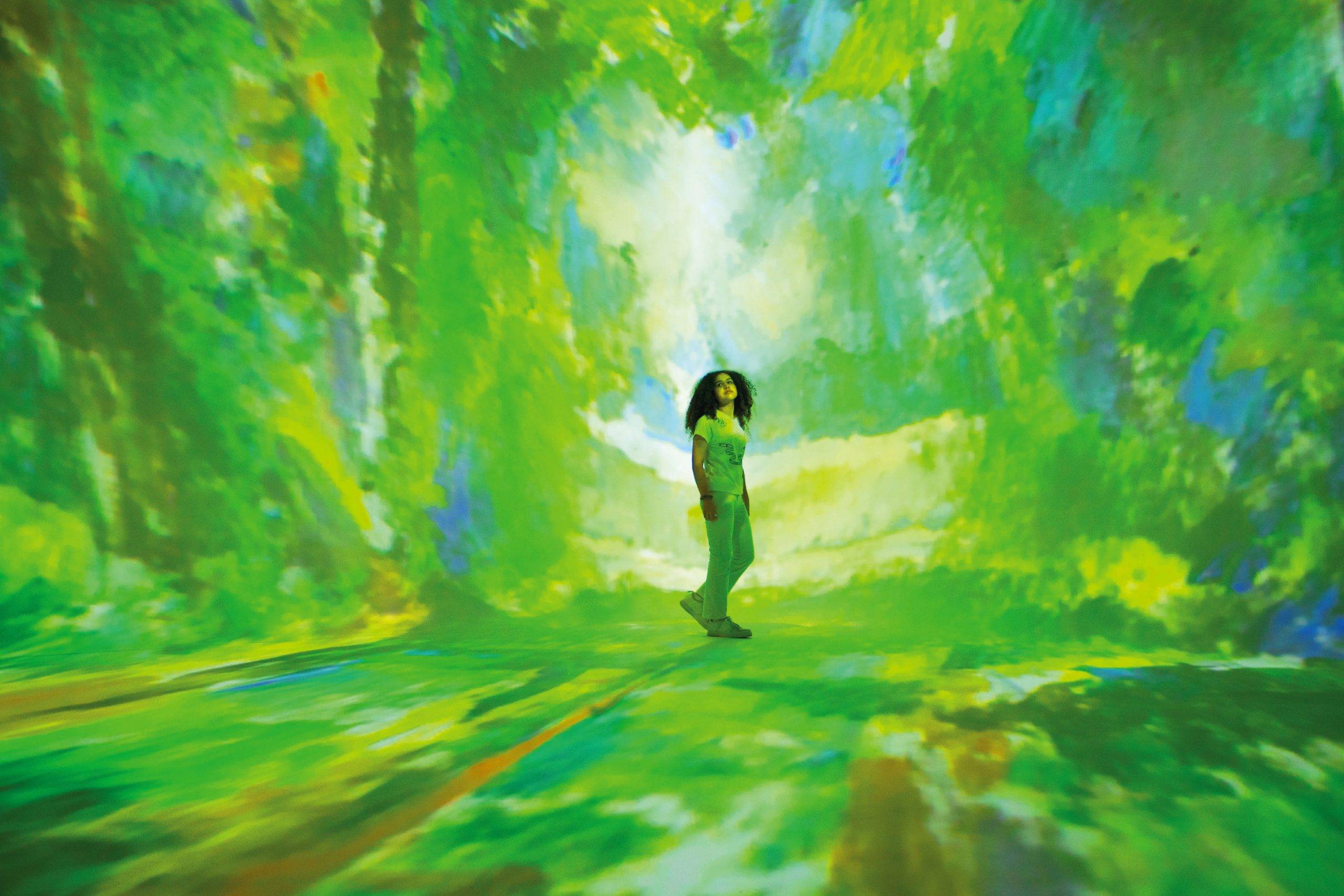 Who Cares Wins- Lily Cole
Who Cares Wins Lily Cole invites guests with different persepectivesto explore critical issues and their relationship to the enviroment- from technology, food, to mental health and capitalism. Lily has spent nearly 20 years exploring different environmental and social solutions around the world, and discovered amazing ideas in the process,
Who Cares Wins embraces a range of perspectives on which climate solutions are best, to help encourage guide listeners through the complex landscape of living in such challenging times.
EMILY
Starring Emma Mackay (Sex Education and Death on the Nile), Emily reimagines the life of the 19th Century author, Emily Bronte. Follow the transformative, exhilarating and uplifting journey to womanhood of a rebel and a misfit, one of the world's most famous, enigmatic and provoactive writers who died too soon at the age of 30..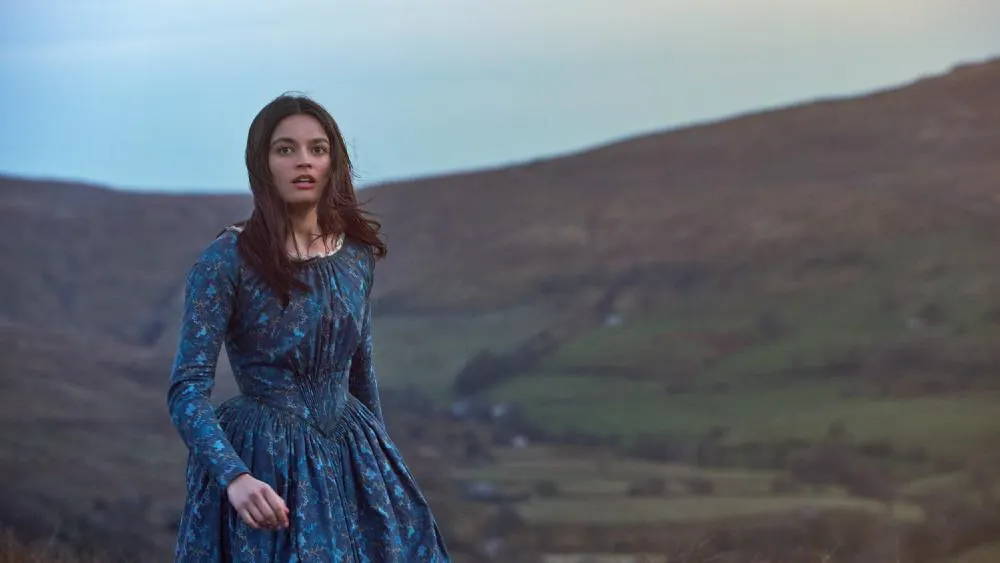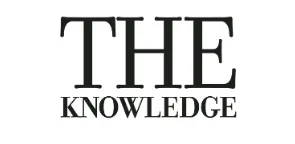 The Knowledge
The Knowledge is daily newletter that makes news manageable. it takes just five minutes to read, bringing together the things that matter from all the best news sources. An easy and digestible way to keep updated and informed with everything going on in the world.
Yuka
This innovative new mobile app is a great way to support a more healthy lifestyle. Quick and easy to use, it works by scanning the barcodes of food and personal care products and providing a quick colour-coded score out of 100. It will show whether a product is potentially bad for you (green is good, red is bad), whilst a breakdown explains the score and offers suggestons for alternatives.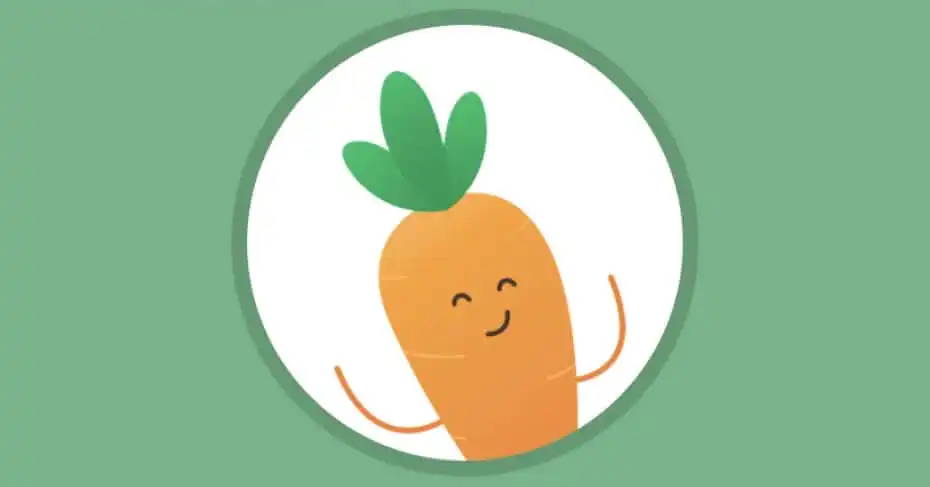 Text
Method
1. Chop potatoes into small (not tiny cubes and boil until almost but not completely done.
2. Cook rice in boiling water as you usually would but add half a tin of coconut milk at the beginning too.
3. Fry some cumin seeds. When thye begin to sizzle, add lots of garlic and one or two choppd green chilli. After two minutes, add finely chopped onion and ginger and fry until soft. Add some coriander amd tumeric and stir.
4. Now is a great time to pop your vine tomatoes in the oven to roast. Chop up lots of spinach and add to mixture. Add salt and stir through then put a lid on the pan for 5 minutes. As the spinach begins to release it's water, turn the heat to low and cook for a further 5 minutes. Add the cubed potato to the mixture and cook until you are happy with the texture of the potatoes.
5. Plate up your rice, saag aloo and top vine tomatoes and fresh coriander. I like to sprinkle some garlic salt over the vine tomatoes for some extra flavour.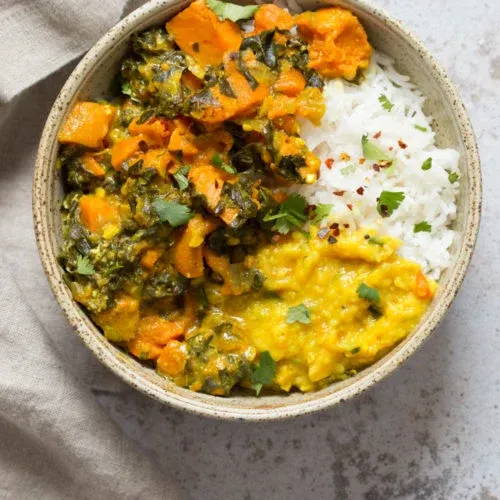 EASY WAYS TO SAVE MONEY AND BE SUSTAINABLE
According to The Guardian, 40% of consumers buy fresh pumpkins to hollow out and carve, but 60% of those don't use the flesh. Avoiding food waste is part of embracing a more conscious lifestyle. Use the flesh to cook some yummy recipes like soup or pudding, if you're going to carve it , then bake the seeds for a few minutes in the oven to eat as a snack. Once the season is over, instead of throwing the pumpkin or its rind away, compost it. For a pumpkin to be compostable, don't paint it or put glitter on it and remove candles and wax.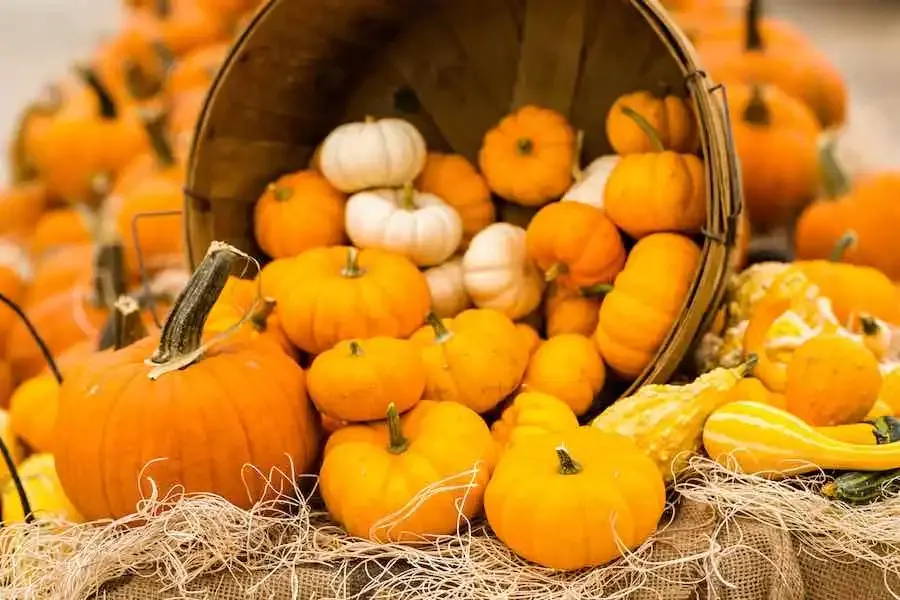 Buying yourself a new phone or laptop? Don't throw away your old electronics. UK homes and businesses produce 1.45 million tonnes of electrical waste each year.
Try and sell or trade them in if you can for some extra cash and if you can't- recycle them! For example Curry's let you bring in old electronics and they will recycle them for you.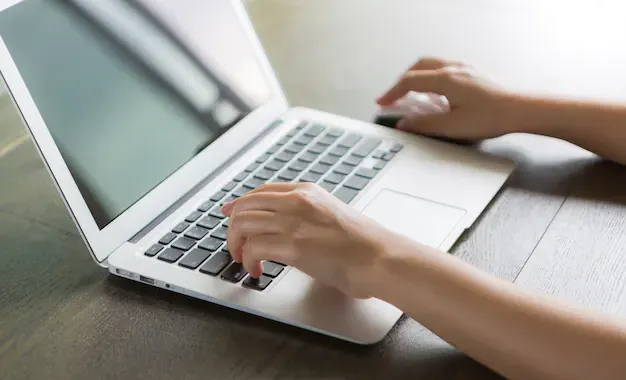 A cup of tea is a great way to way to warm up and feel cosy as those temperatures drop- but did you know some tea bags still contain plastic?
Make sure your favourite brew iis plastic free- or even better why not give loose leaf tea a try? it is much more easily compostable and it is suggested that loose leaf tea is often better quality so a win-win! You can buy little tea straines if its just for one, or make your tea go further by making a pot if you have friends around.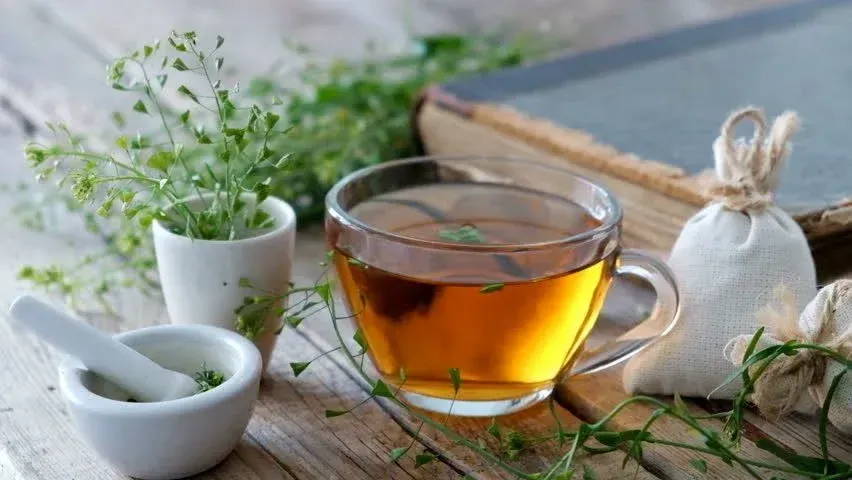 FOLLOW US ON SOCIAL MEDIA
JOIN OUR FACEBOOK GROUP
Aspiga's Sustainable living Community is a online Facebook group where passionate and sustainably motivated members can cannect and start a conversation. Look out for our Tuesday tips and general recommendations on how to live a more sustinable life:
This tip we loved is based on saving engery by using an electonic thermostat! A Nest thermostat can be turned on or off remotely using the app and even senses when you are out the house, turning to an 'eco mode' This automatic regulation of heating has shown a 10-12% reduction in the usage of engery in households, using a Nest thermostat. This saves both household cost and of course, is an environmentally friendly way to monitor your personal consumption.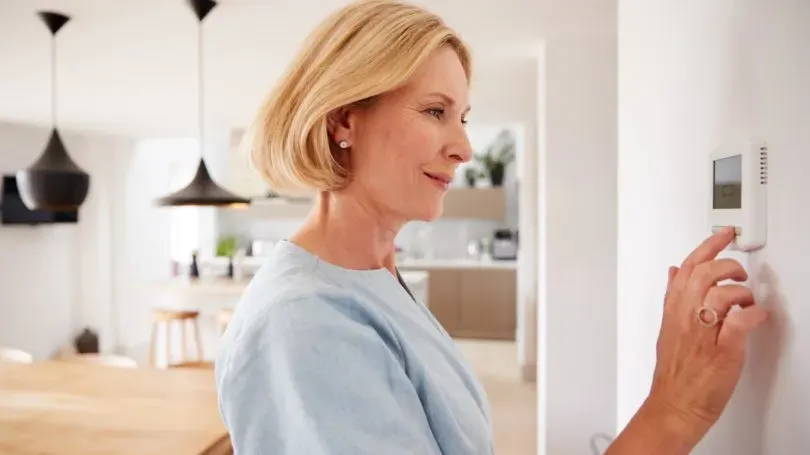 DO YOU FOLLOW US ON INSTAGRAM?
Follow us @aspigalondon for our latest style tips, influencer blog posts and promotions. Have a look at our IGTV for 'Lucy's Picks' a series of videos where our founder, Lucy, chats through her favourite pieces and how to style them.
We also love seeing how you style your Aspiga clothes and accessories, so don't forget to tag us and sprad the love.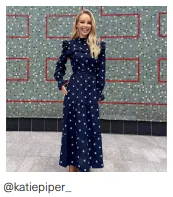 ---