11 Tips for Creating a Sustainable Garden
An exciting update...
Aspiga - Highly Commended
Best Ethical Brand, Marie Claire Sustainability Awards 2021
Marie Claire has presented Aspiga with the Highly Commended award in the Fashion Category as Best Ethical Brand in their Sustainability Awards, 2021.
A note from our founder Lucy:
"I'm delighted and honoured to receive this prestigious award. Sustainability has always been core to Aspiga DNA, since launching fifteen years ago. From the production processes to the materials, fabrics, and packaging, we choose so carefully to ensure we are reducing our carbon footprint."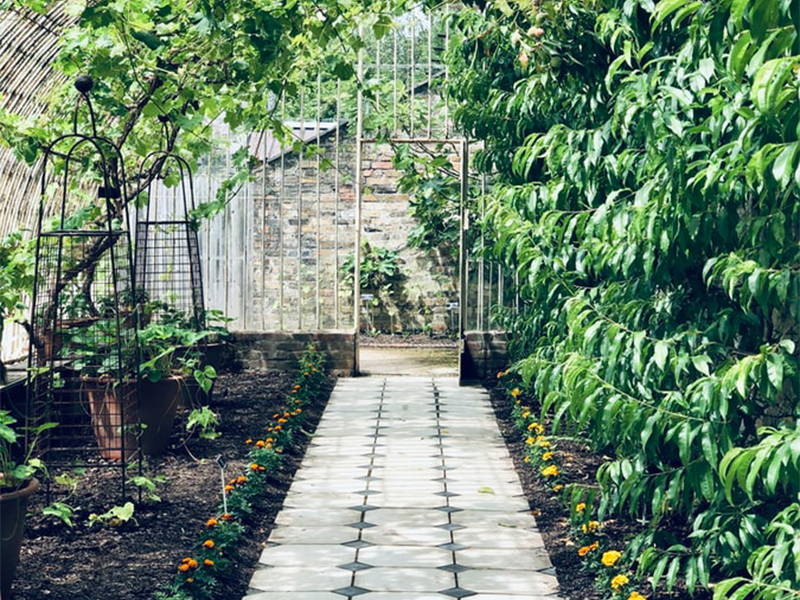 Our top tips for making your garden as sustainable as possible

It's World Conservation Day today - where we highlight the importance of a healthy environment as the foundation for a stable and healthy society. It's important we all do our bit to help the environment, and there's no better place to start than at home in the garden!
Gardening is naturally a sustainable activity that already encourages wildlife and greenery to flourish, however there are lots of ways to reduce the impact we do make - ranging from the products you buy to your garden layout.
To help make your garden as low-impact as possible, we've put together the following tips...
---
1. Fill your garden with native plants and flowers
Shop for plants which are grown locally in the UK. Easier to grow and sustain they also help to provide natural food and shelter to birds and insects. See here for a list of easy-to-grow native plants.
If you are thinking of choosing non-natives plants, be cautious of invasive species that can quickly spread and overpower natural british wildlife. Take a look at the RHS's website for a detailed explanation and how-to guide for introducing non-native plants.
2. Alan Titchmarsh's tip on taking care of your garden while away
"Shift tubs and hanging baskets into the shade and make your own basic self-watering system. Stand several containers round a bucket of water, raised up on a stack of bricks so that the water level is higher than the top of the pots, and give each one its own "wick" to keep it watered."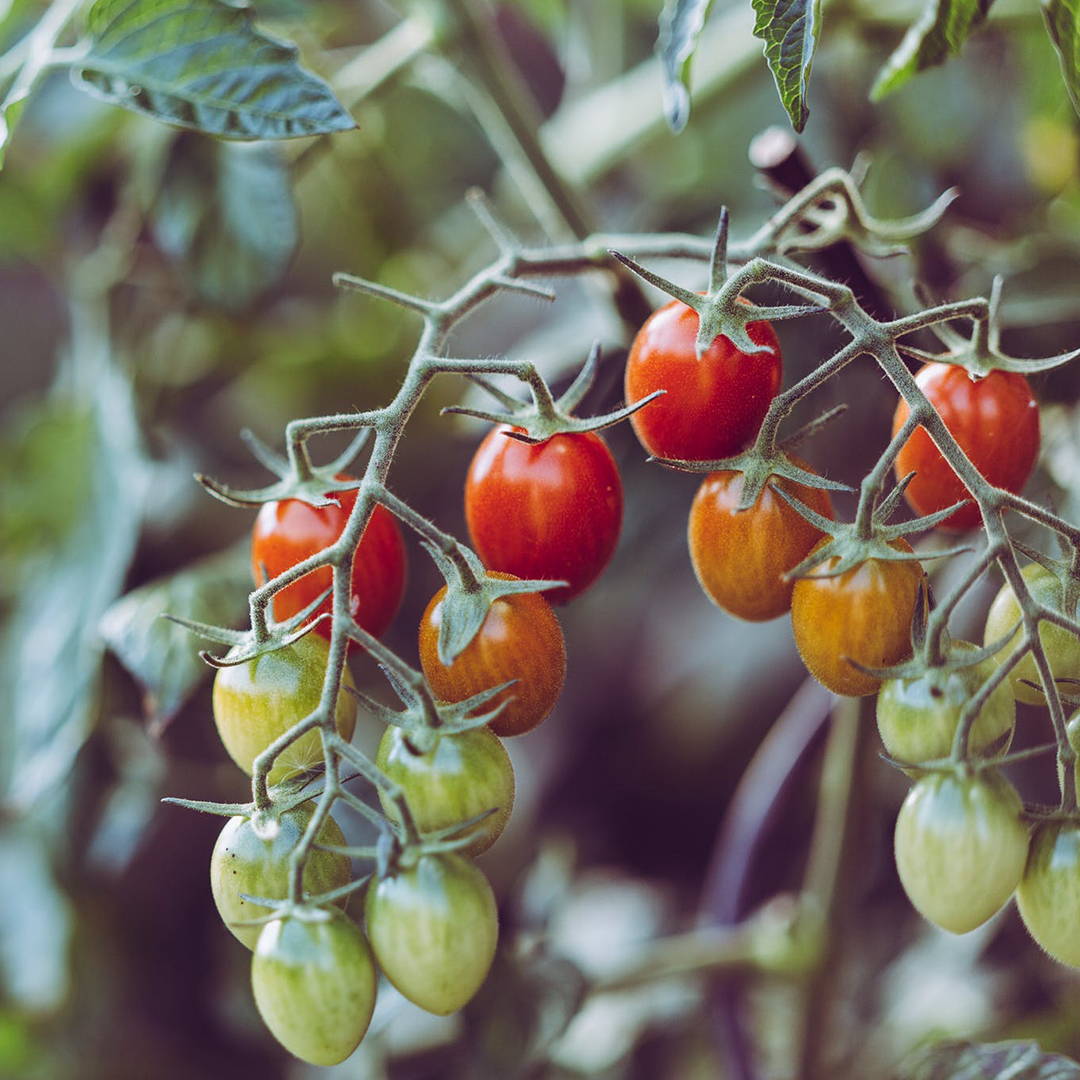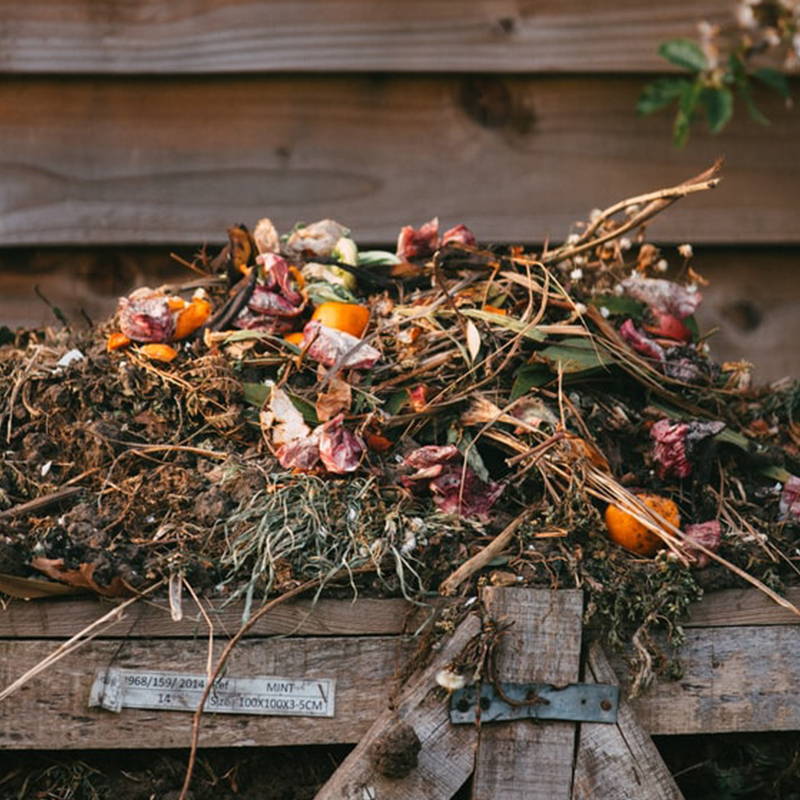 3. Buy peat-free compost, or make your own!
Peatland is the UK's equivalent of a rainforest: it locks in billions of tonnes of CO2 and methane and prevents it from being released into the atmosphere. Always remember to ask if your compost is peat-free.
New research has found that almost half of the food waste in the average rubbish bin could have been composted. Many councils recycle food waste but if yours doesn't then why not do your bit to reduce the amount of waste sent to landfill or other more costly forms of treatment by composting your food and garden waste at home? ! Try a Hotbin which recycles household food waste more efficiently, or go to RHS for more details!
4. Plant your veggies wisely
Companion planting is a great way to naturally grow a healthy garden by placing mutually beneficial plants next to each other. For example, plants in the pea family take in nitrogen from the air and store it in their roots, which naturally benefits the surrounding soil and encourages the surrounding plants to grow more fruit or flowers. A few more examples:
Plant carrots next to spring onions - the smell of onion deters carrot rot fly

Plant mint with cabbage, kale and cauliflower - the mint will deter flea beatles

Plant mint, chives, thyme and/or garlic amongst your roses - The strong smells deter aphids and blackfly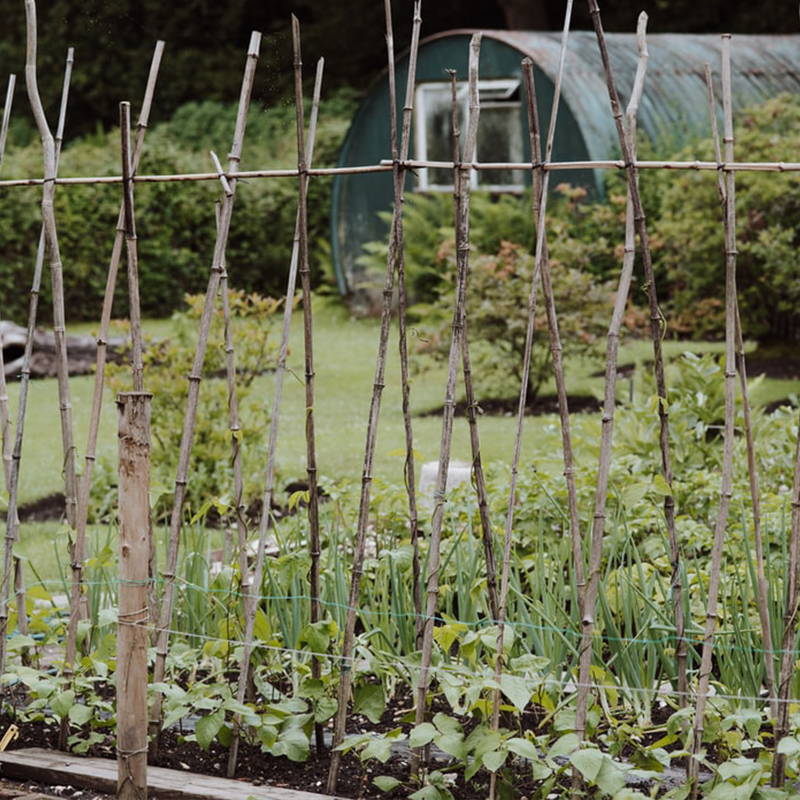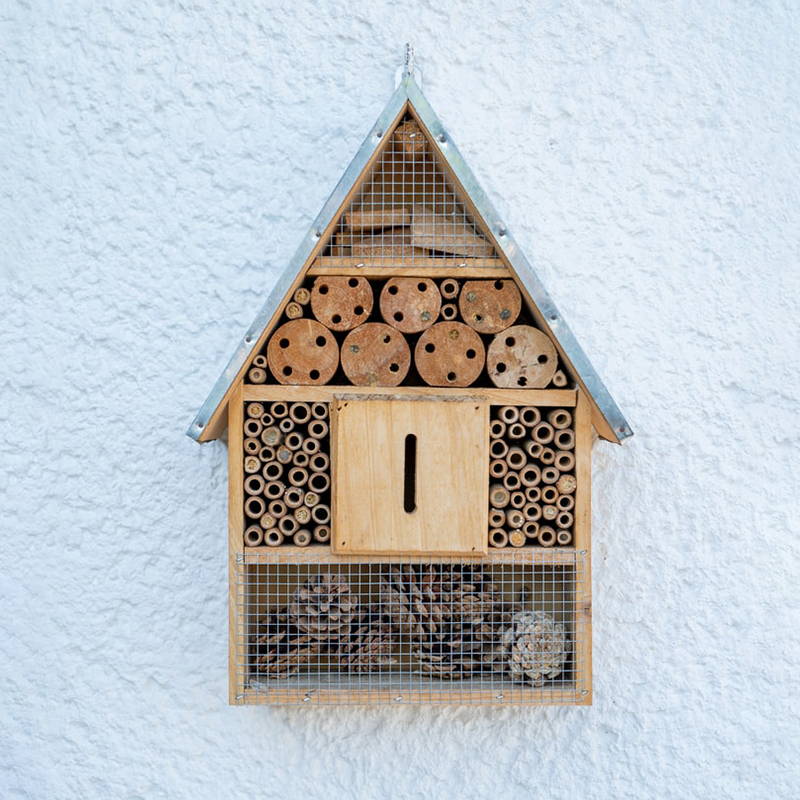 5. Encourage wildlife
Speaking of companion planting, a great way to encourage a healthy garden is to plant insect-friendly or bird-friendly plants amongst or nearby your crops to act as natural pollinators or pest control.
Another way to encourage wildlife is to leave your mower in the shed. Long grass is one of the rarest garden habitats, and by letting some or all of your lawn grow you will make space for many plant and insect species, including butterflies and wildflowers.
This video from Kew Gardens shows you how to attract pollinators to your garden, or take a look at the RSPB's website for all kinds of ideas to attract wildlife.
6. PLAN AHEAD WITH LANDSCAPING
Let nature and the natural layout of our garden do most of the work for you, for example the shadow-loving plants should be planted in the shade of tall, lush plants where they get plenty of shade.
There are many water conservation and soil preparation practices that you may incorporate into the design of your garden to make it greener and reduce its impact on the environment.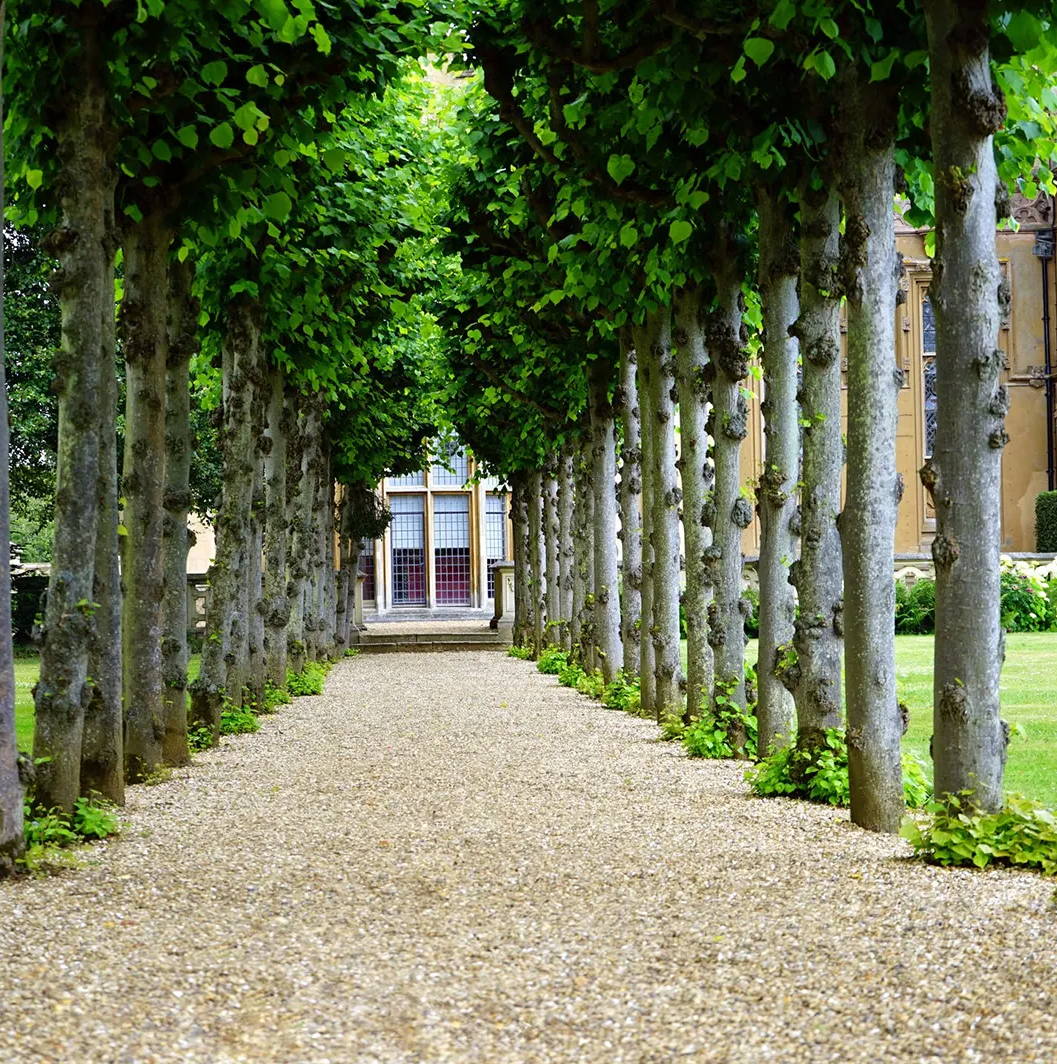 7. Switch to solar power lighting (and energy if possible)
Dotting lights around your garden is a great way to showcase your flowerbeds at night, but they can also use a lot of energy and end up costing quite a bit.
Choose lights that are solar powered wherever possible, allowing them to charge in the day ready to light up at night. If you can, make the switch to a green energy provider for your home who use wind, solar and water power instead of traditional coal or oil. We recommend Octopus Energy, a Certified B Corporation and recommended by Which? energy supplier.
8. Opt for eco-friendly products
Try and buy plants that are not in plastic pots - instead look for bare root plants which are available from November to March, from many mail order nurseries and good garden centres.
The Royal Horticultural Society announced the winner of its first ever Sustainable Garden Product of the Year Award to be Ocean Plastic Pots. The long-lasting, durable plant pots, which are made from discarded rope and fishing net, help to clean up our oceans and raise awareness of plastic pollution. Shop the pots here, and see what other products were shortlisted.
When buying garden furniture, look for an FSC rating to ensure sustainability. It's always a good idea to shop second-hand also!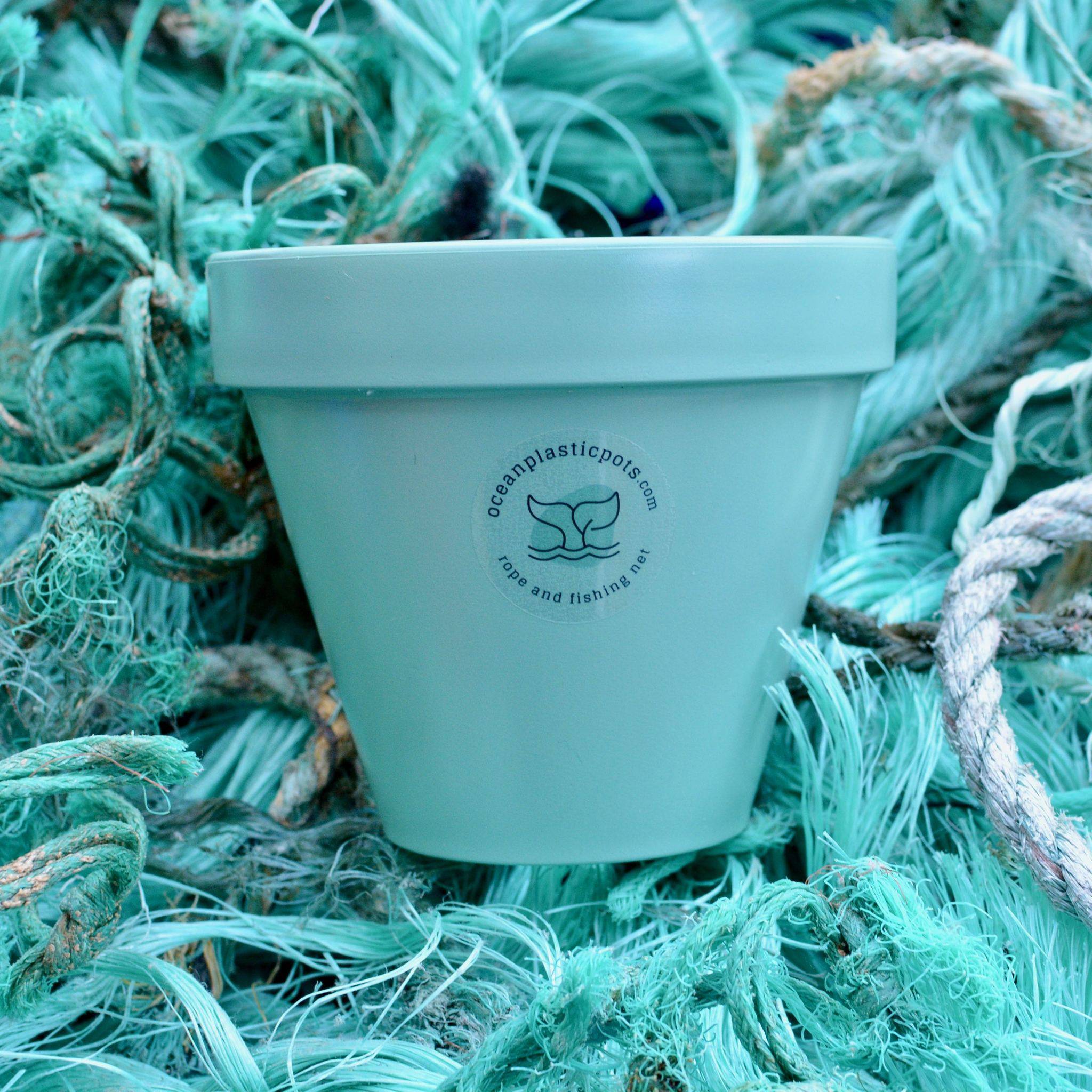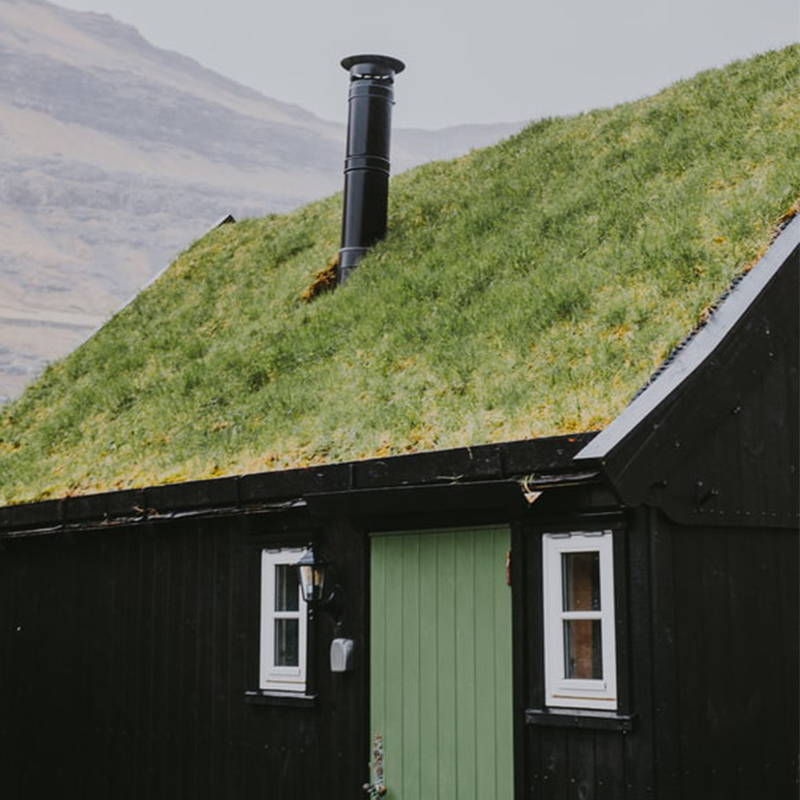 9. Get creative
Use up vertical space in your garden with PlantBox, a set of customisable planters that attach to your walls - perfect for those looking to add greenery in small spaces.
Go one step further by investing in a Green Roof, which help increase biodiversity, provide good insulation, improve air quality and control water run-off – they're also very nice to look at!
Smaller initiatives, like adding a Hedgehog Hole in your garden fence, will also make a big impact. The RSPB have a great guide for DIYing your own here.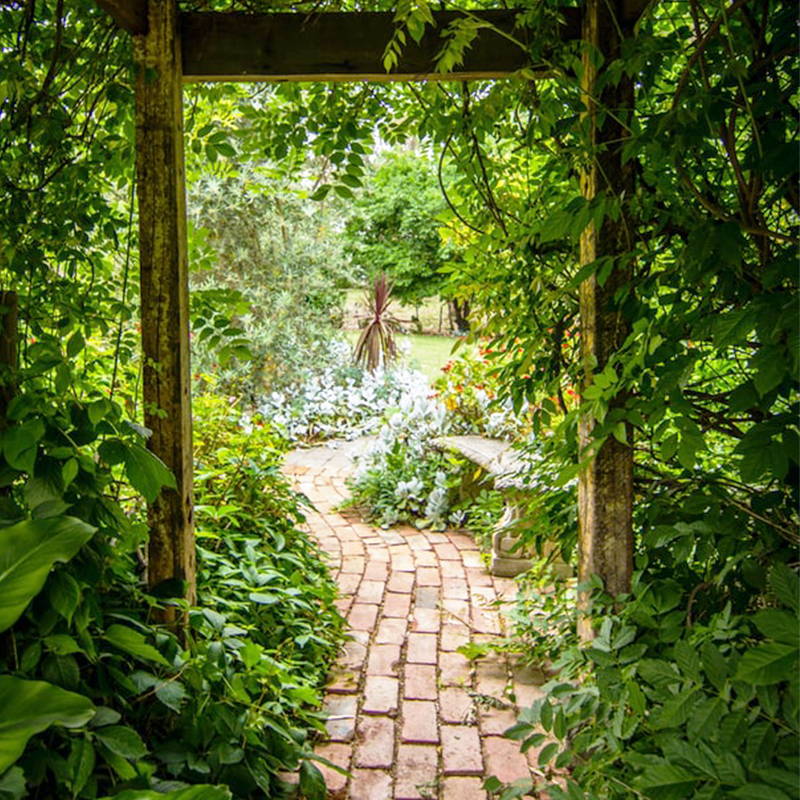 11. Think small
For those running out of space (in the city especially!) use the area you do have effectively - salvage an old dresser/ bathtub or wheelbarrow to create a multi-level planter without a garden bed.
Those with no courtyard or outside area at all, line your windows or balcony with pots for simple space solutions that also improve your outside view.
---
---