In Conversation With... Izzy Letty
We recently visited @izzylettyceramics in her studio to see her in action and to find out more about her passion for ceramics and what's next...
Izzy Letty is a potter making wheel thrown homeware and tableware from her London studio. Her pieces are playful reimaginings of classic ceramic items - from the tall and modern pedestal fruit bowl, to the characterful tiered candlestick holder. Izzy's ceramics are stocked in a number of homeware stores and she also sells directly through her website - Izzy Letty Ceramics. Her studio is in Greenwich/Deptford where she also runs small pottery classes.
Celebrating other small, sustainable businesses whose ethos are aligned with our own is so important to us at Aspiga.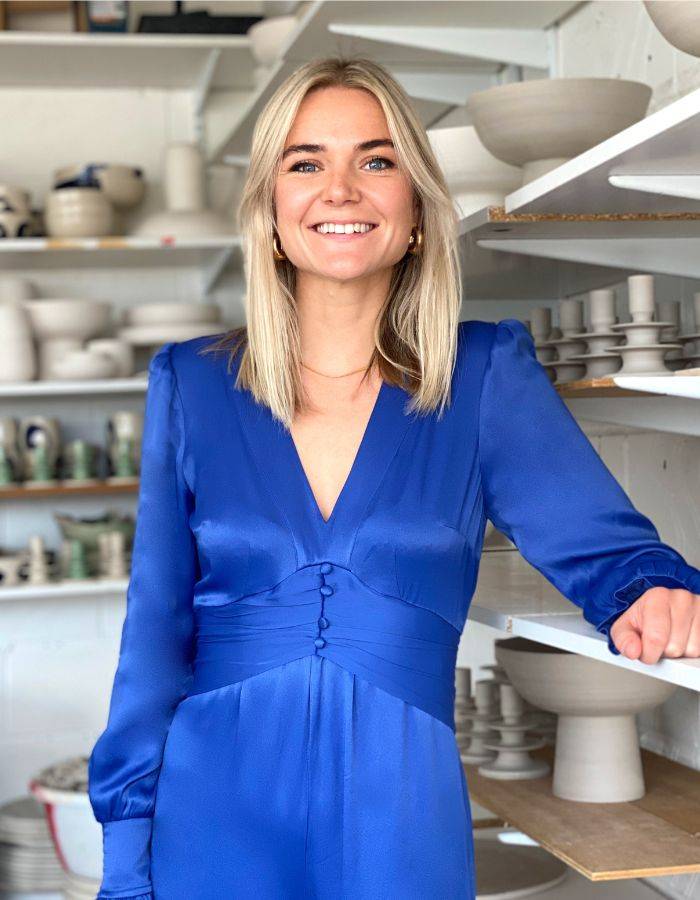 How did you become a potter, was it a childhood dream?
I've always loved arts and crafts and spent my childhood glued to Blue Peter, fashioning ugly things out of pipecleaners and ice lolly sticks. I went on to study English Literature at Exeter university. After graduating I pursued a career in advertising, working in London for 3 years until everything changed when I started a beginner's evening class in pottery.
Have you always been passionate about ceramics or did you train in another artistic medium before this?
From first getting my hands on clay in the evening class, I became completely obsessed and spent every minute I could in the pottery studio. During the pandemic I went down to a 4 day week at my advertising agency job and spent evenings, weekends and Fridays installed in my parents garden shed, practicing throwing on the wheel.
Although I am solely a potter, I have a keen interest in other crafts and loved meeting other makers from different disciplines in the filming of the BBC's new show about craft. It's called Make it at Market and will be out in early 2023 on BBC1.  
Who or what inspires you?
I'm drawn to mid-century furniture and interior design so I tend to picture this aesthetic when designing my ceramics homewares.
For my tableware, I'm inspired by the nostalgic image of sitting around a dinner table with friends. My pieces have a focus on shared eating experiences, from large serving bowls to space saving pedestal bowls.
I recently went to see the incredible collection of Ming Dynasty Chinese ceramics in the British Library and am currently feeling very inspired by the stem bowls I saw there. I've been making pedestal bowls for a couple of years, but to see these exquisite stem bowls was really special.
What is the most rewarding part of your job?
Opening the cooled glaze kiln to see a collection of finished pieces with forms and glazes I'm really happy with. So often something goes wrong in the firing process - or any step of the process really!
Holding a warm pot that I've made; with no defects but a subtle character and charm.
I've recently started teaching small pottery classes from my studio in Greenwich, which I'm really enjoying. Seeing students fall in love with the process of throwing on the wheel and developing their skills is really rewarding.
Do you have any other creative hobbies?
I would love to say cooking, but unfortunately I am a terrible cook. Perhaps that's why I like making crockery - so I feel I'm contributing to the experience in some way.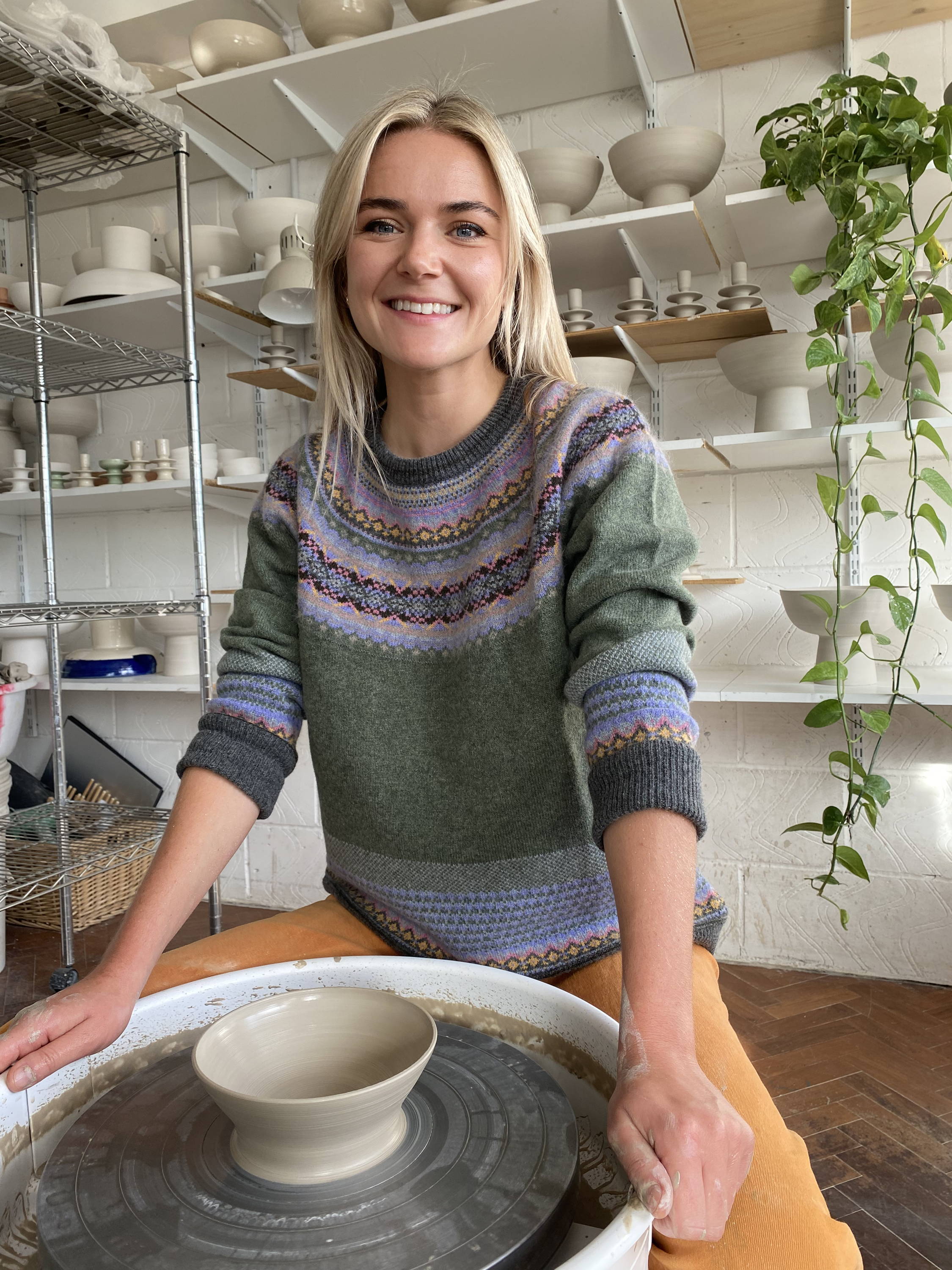 If you were to live anywhere else in the world, where would it be and why?
Somewhere by the sea. My dream would be to live somewhere I can swim in the sea everyday before breakfast. I went to Margate recently and that's my current UK based dream spot, but if I could go anywhere it would have to be somewhere warm. Maybe a small Italian coastal town or Greek island.
How would your ideal Sunday be spent?
A swim in the sea and then a quiet morning with coffee, the papers, my boyfriend and my cat (I don't have a cat, but in this dream Sunday I do). Then a walk in the afternoon followed by a pint in a pub with friends. 
What is your favourite breakfast?
Breakfast is probably my favourite meal. I'd want the full works - croissants, coffee, eggs, bagels, fruit, a Bloody Mary…
What is next in the pipeline for you?
Once the Christmas rush is over, I'll be spending the start of 2023 developing a range of lighting which I'll launch at Studio Pottery London in the spring. Next year I'll be continuing to teach my classes from my studio in Greenwich - you can sign up HERE. I offer gift cards too, for that Londoner who's tricky to buy for.
What would have been your career plan B?
My childhood dream was to be an airline pilot. I'm not a good driver, so it's 100% best for everyone that that dream never came true.
What's your wardrobe staple?
For the studio, I'm generally wearing overalls and Doc Martins. But on the rare occasion i'm seen out of the workshop, I'm probably in a shirt with jeans, a hoop earring and a red lip.
How would you describe your personal style?
In the studio, it's "Stig of the dump, having a mud bath".
Which Aspiga Item is your favourite this season?
The Eco Faux Fur Reversible Bomber in Petrol Blue or the Avlia Velvet trousers. I love the textures.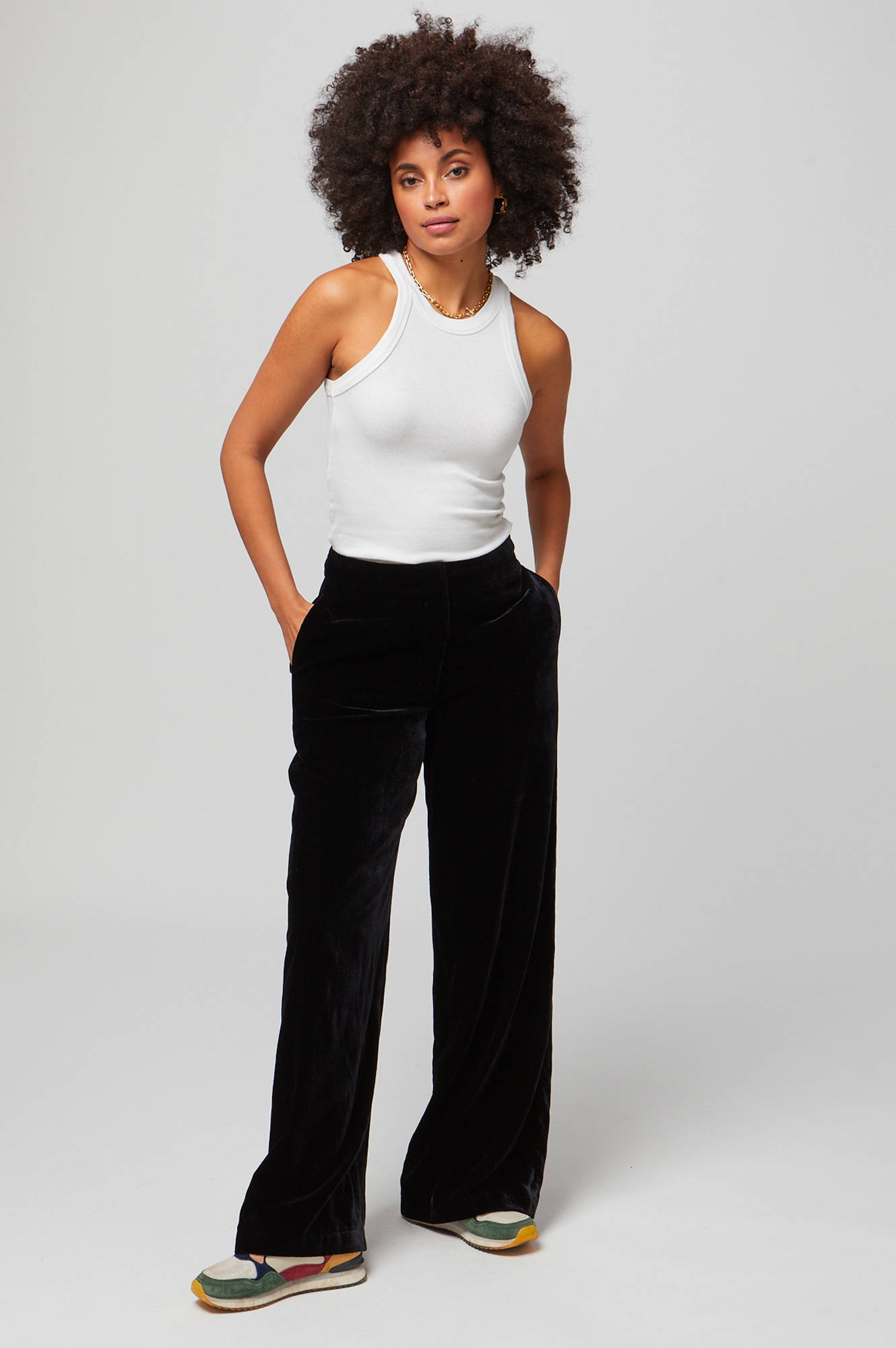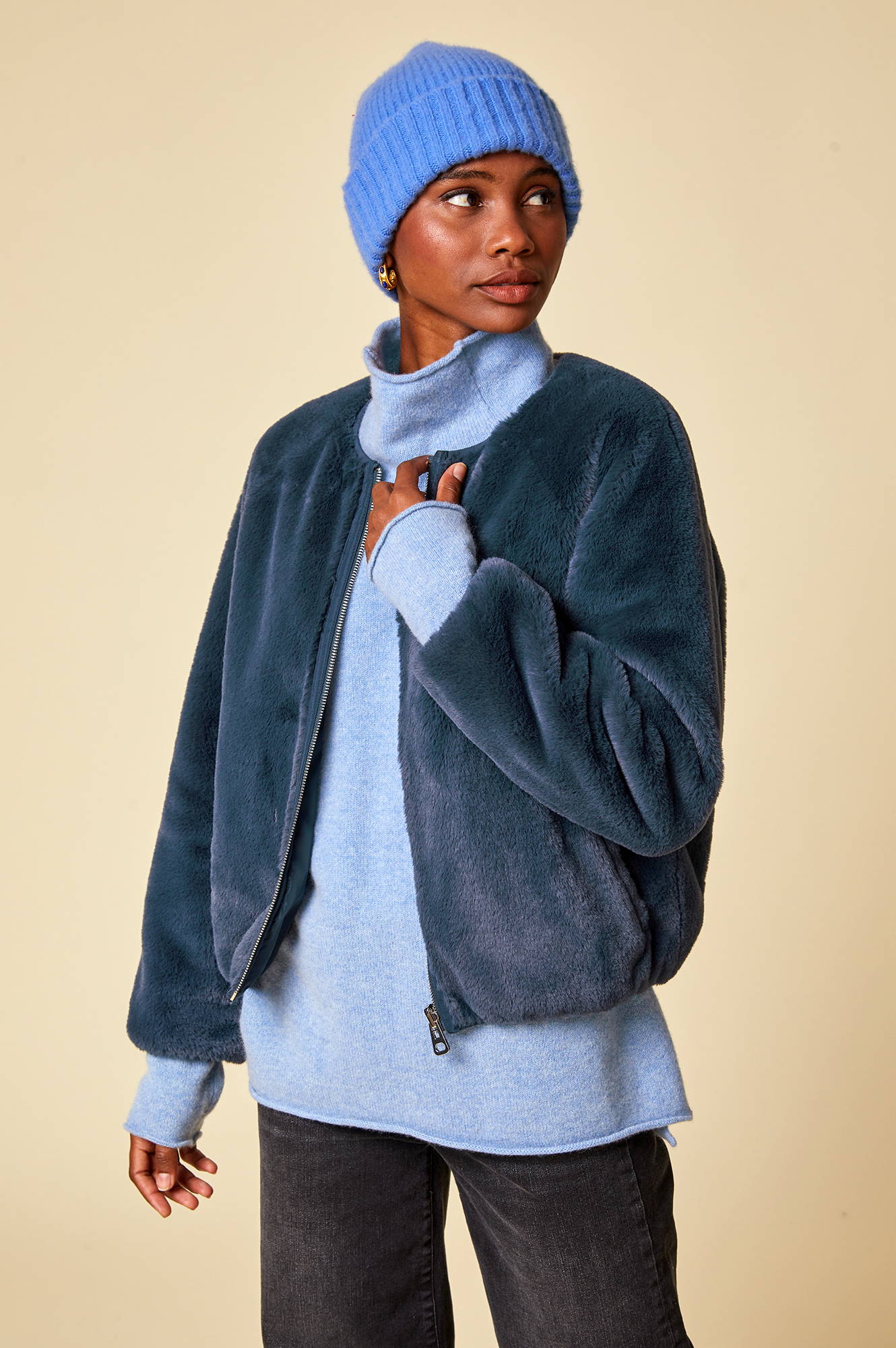 ---