Aspiga's Top Occasion Wear Picks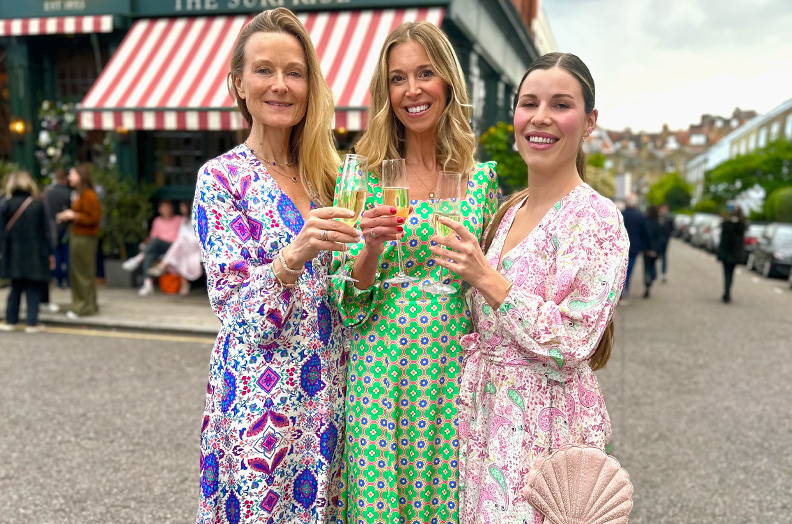 Chelsea Flower Show
Chelsea Flower Show has arrived and the sun is finally shining! The King's Road is bright and cheery, with many floral displays adorning the outsides of restaurants and shops.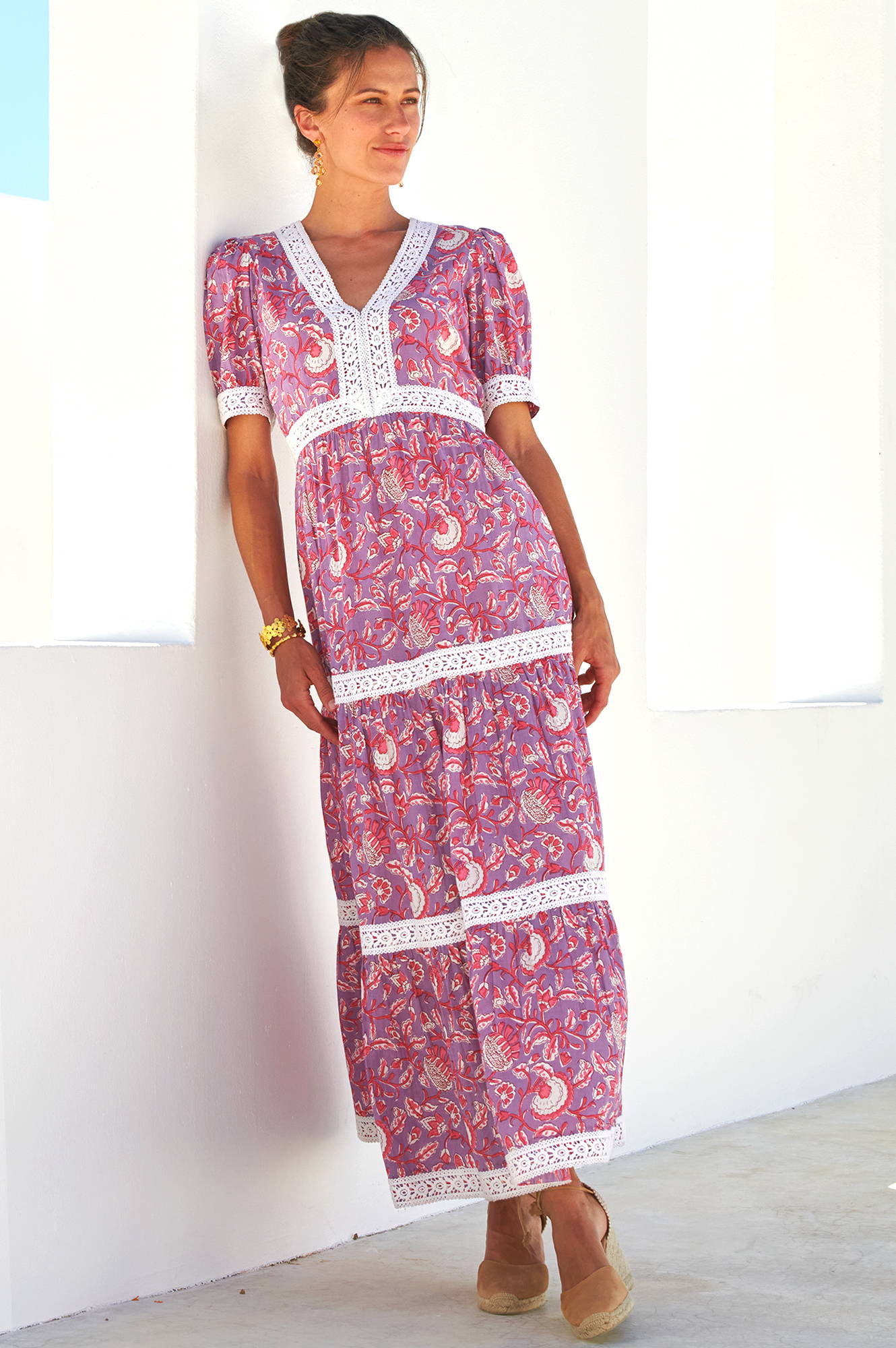 Enny Dress in Hydranger Purple
Our top pick for the show is our best-seller the Enny dress which comes in a lovely Hydranger purple and a Vintage Rose floral print. Crafted from soft organic cotton, the Enny dress is many dresses in one.
Depending on how you style her, Enny can take you from town to country and morning to evening!
Royal Ascot
Royal Ascot is an annual horse racing event held in the United Kingdom, and dressing up is a crucial aspect of the occasion. There is a rigorous dress code where hats or headpieces are required in the Royal Enclosure, and dresses or skirts that fall just above the knee or longer are advised. Take a peek at our best options for an exquisite and stylish day out.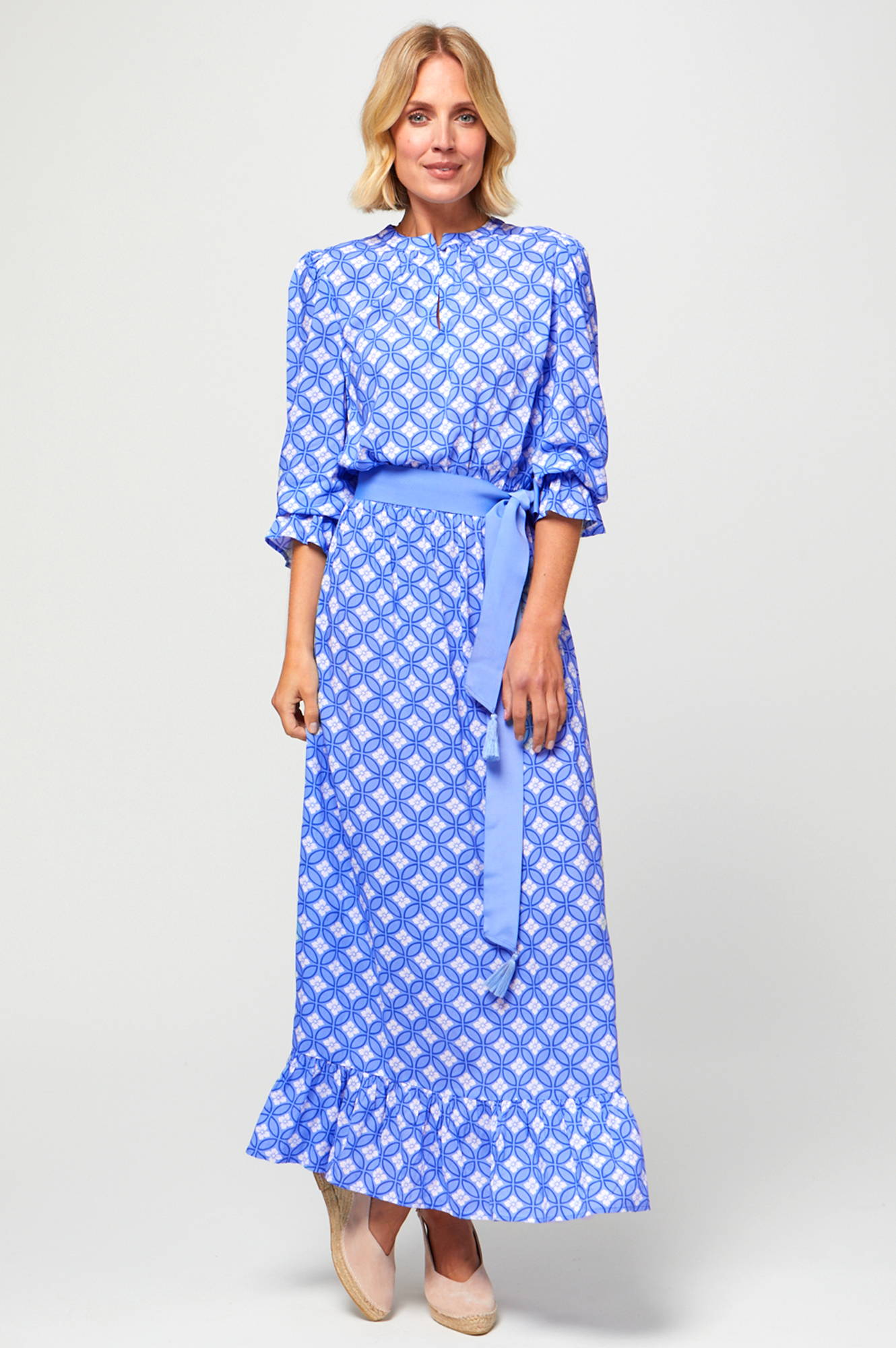 Maeve Geo Cornflower Blue
Our timeless Maeve Dress is the ultimate in versatile dressing. Made from a sustainable EcoVero™ viscose, the fabric is lightweight and drapes beautifully.
This season Maeve returns in gorgeous new prints and comes with a grosgrain belt. From holidays to summer events, Maeve will be your go-to dress.
Wimbledon
Wimbledon is the world's oldest and most renowned tennis tournament, held each year in London. The tournament is held over two weeks in late June and early July, and being held in the UK, the weather is so unpredictable.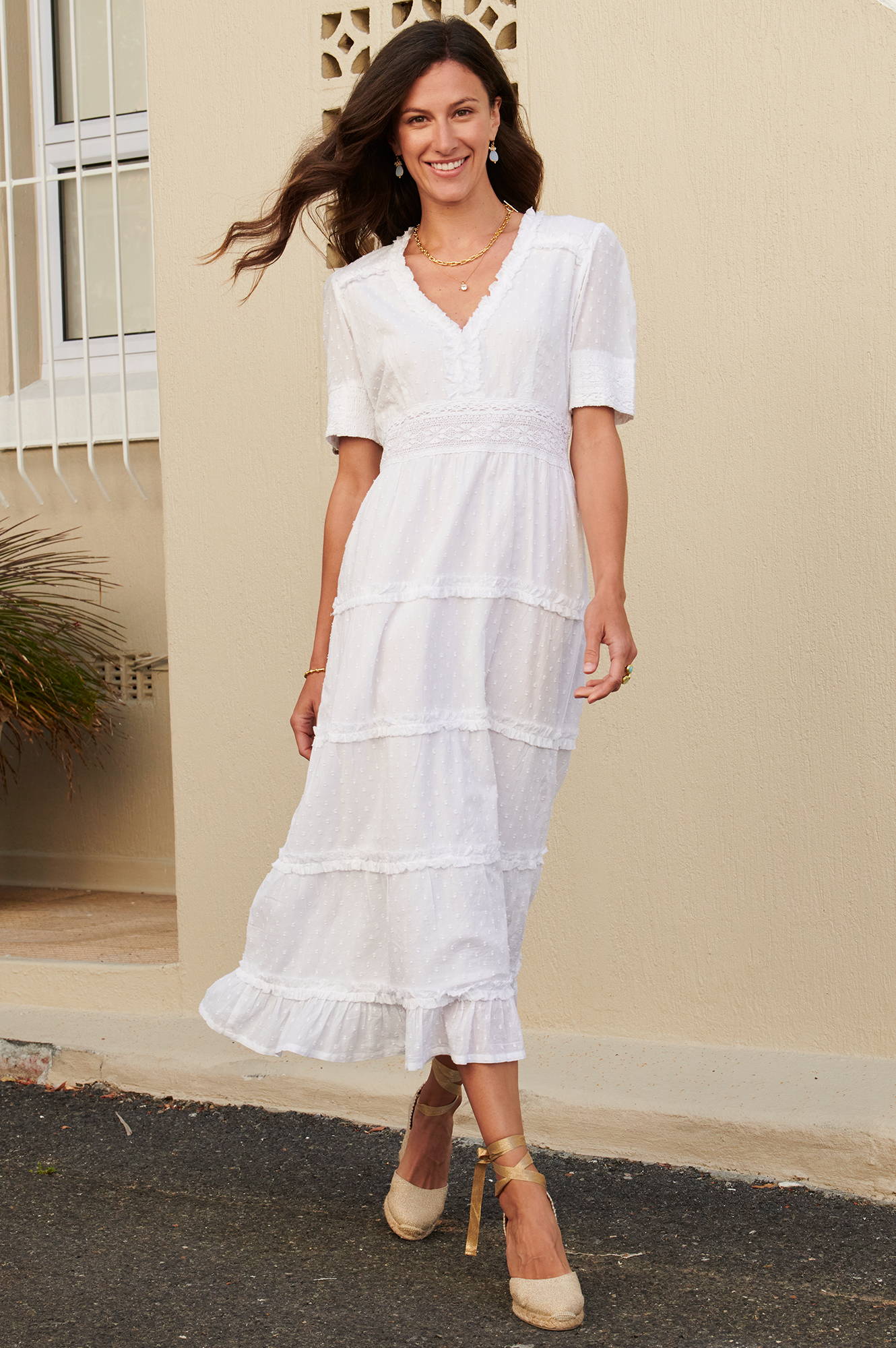 Viola Dress in White
We recommend the Viola Dress in organic white dobby cotton. If the weather is a little cooler, this is a great dress to pair with a jacket and can be dressed up or down with with heels or trainers.
The Viola features frill detail on the tiers, pretty lace trim and a shirred waistband at the back to provide comfort.
Glorious Goodwood
Glorious Goodwood is a five-day flat horse racing event held annually in late July or early August at the Goodwood Racecourse in West Sussex. It is known for its stunning setting, with the racecourse set against the picturesque South Downs. Fashion is an important aspect of the event, with spectators dressing up in their finest outfits. There is no official dress code, but smart attire is encouraged.
Cordelia Dress in Daliya Buta Blue
A dress for all occasions, the Cordelia dress will take you from the city to the country and from the bar to dinner.
Crafted from organic cotton and block printed by hand in Jaipur, the Cordelia has an understated elegance. The pom pom detail on the neck and buttons to the waist create a flawless fit.
Wedding Season
With blooming flowers and warm temperatures, spring is a lovely time to attend a wedding. Floral designs are always popular for a wedding as spring is known for its lovely blooming flowers. Choose a dress with a little or large floral print that complements your personal style. Light pastel colours like pink, lavender, yellow, or mint are ideal for a spring wedding and the colours of the season. These soft and feminine colours will give a touch of elegance to your ensemble.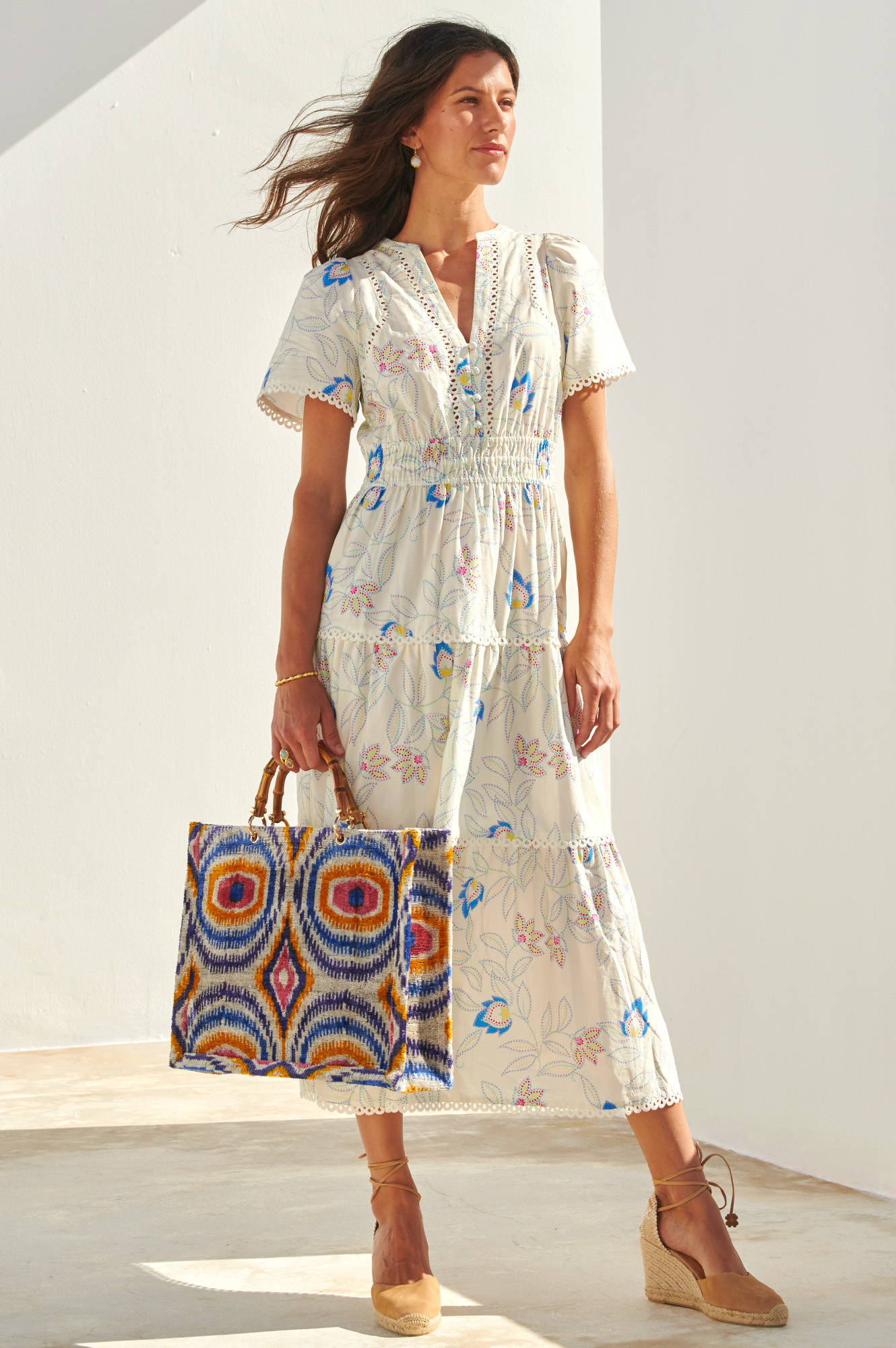 Sienna Dress in Waterlily Cream/Multi
Our Sienna dress is made from responsibly sourced cotton poplin and has a fit and flare silhouette, featuring a V notch neckline and short puff sleeves.
This dress has a soft elasticated waistband and its two tiers fall to a midi length. The pretty lace trims add detail to the tiers and the bodice.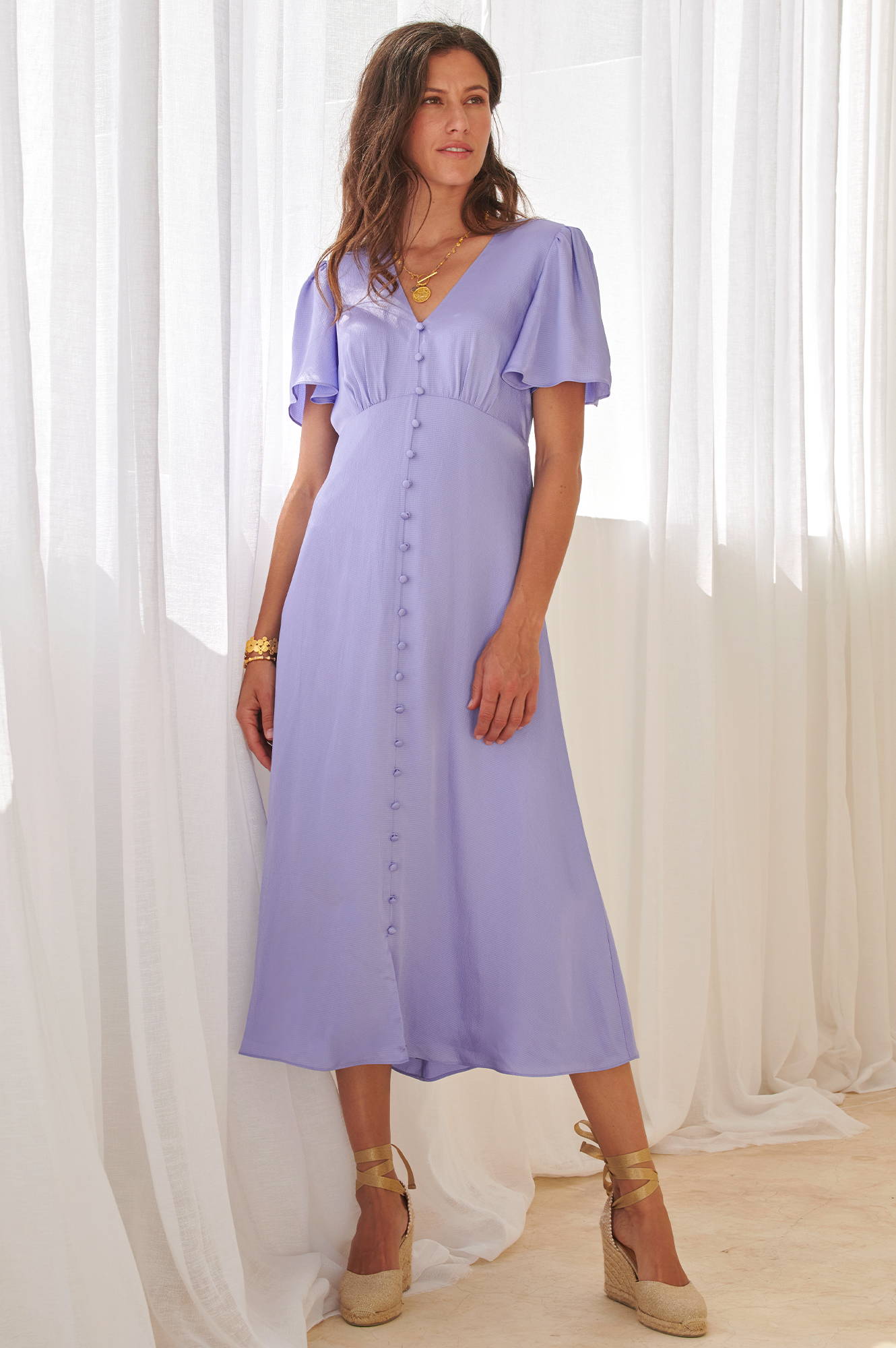 Sally Anne Bridesmaid Dress in Lavender
In sumptuous hammered satin viscose, the Sally Anne satin dress is a must have occasion wear piece or bridesmaid dress.
The Sally Anne is elevated with a subtle texture in the fabric, pretty angel sleeves, fabric covered buttons and a flattering fit with its gentle hip skimming skirt and V neckline.
Graduation
Congratulations on your upcoming graduation! You are normally required to wear academic clothing, which consists of a cap, gown, and stole or hood, to graduation ceremonies. You'll want to wear your favourite clothing underneath your academic attire for a special day. Have a look to see what we would wear if we were graduating!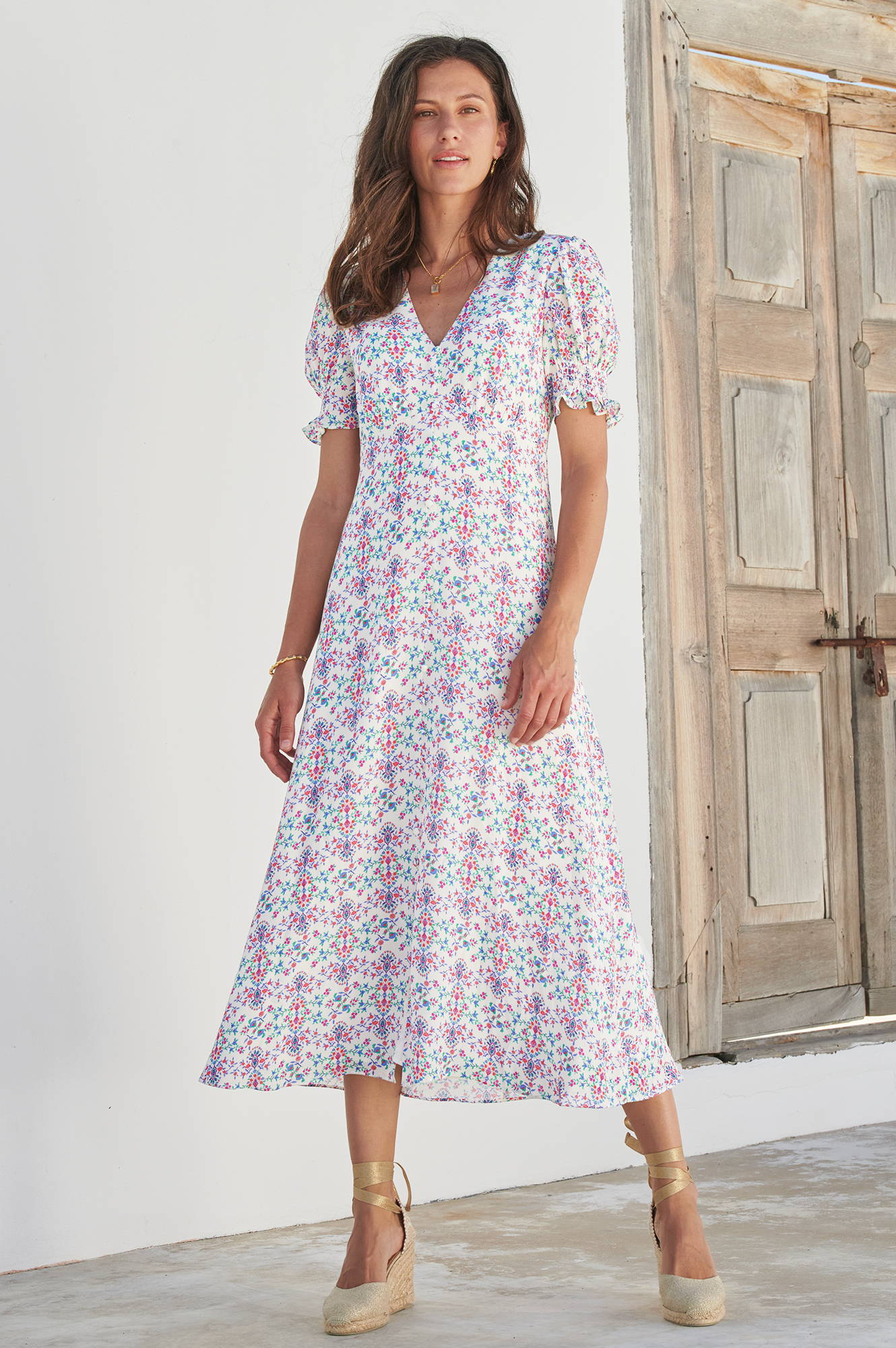 Sally Anne Tea Dress in Fantasy Tile Cream
The beautiful Sally Anne tea dress, is crafted from a soft viscose georgette and returns this season in a softly coloured new print.
With an empire waist and soft skirt that flows over the hips, the Sally Anne is cut to flatter all shapes. If you're looking for a timeless and elegant dress, look no further.
---