Designed in London, handmade in Kenya and India
Thank you to all of our suppliers in Kenya and India.
Our garments and accessories wouldn't exist if it wasn't for their craftsmanship,
expertise and dedication.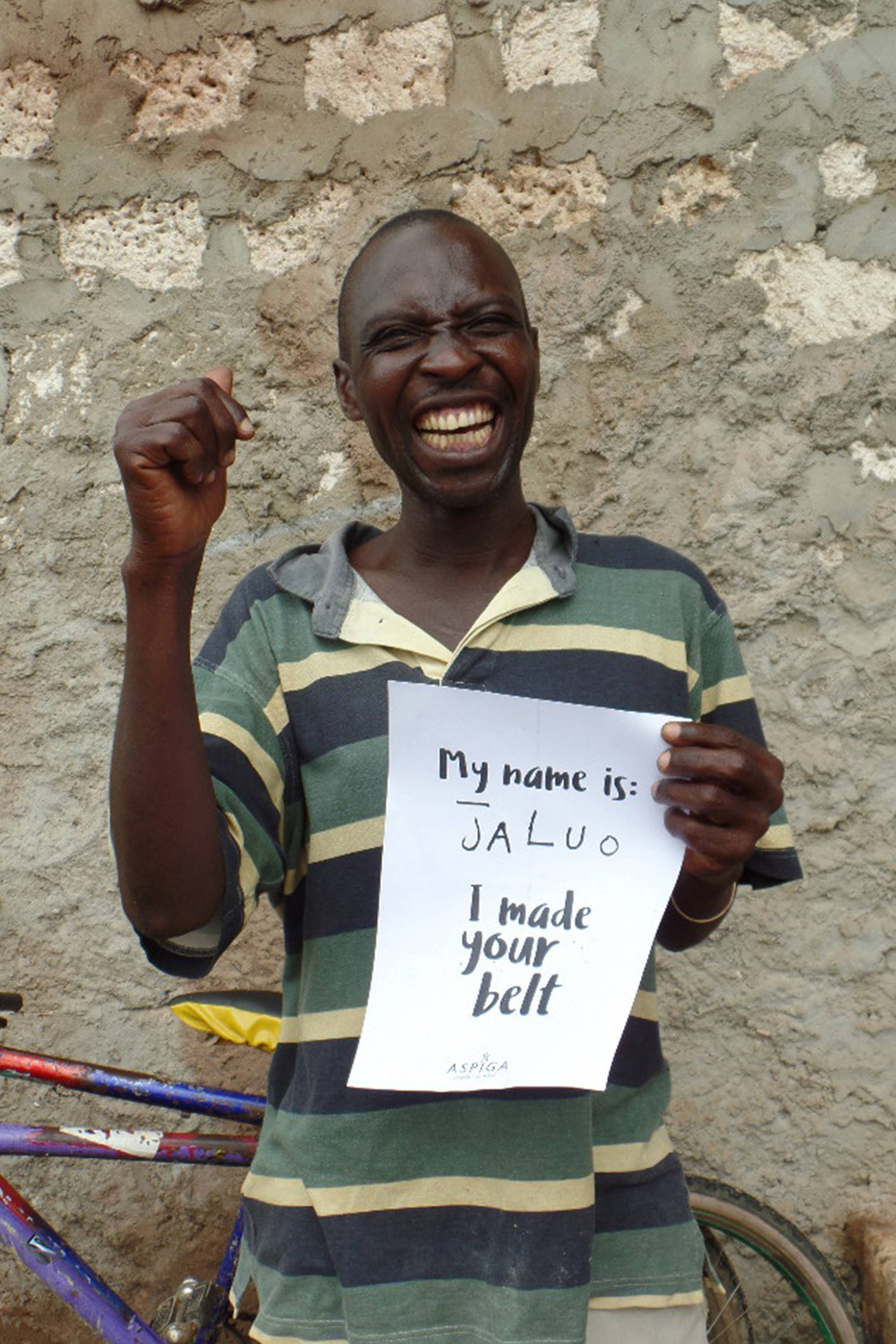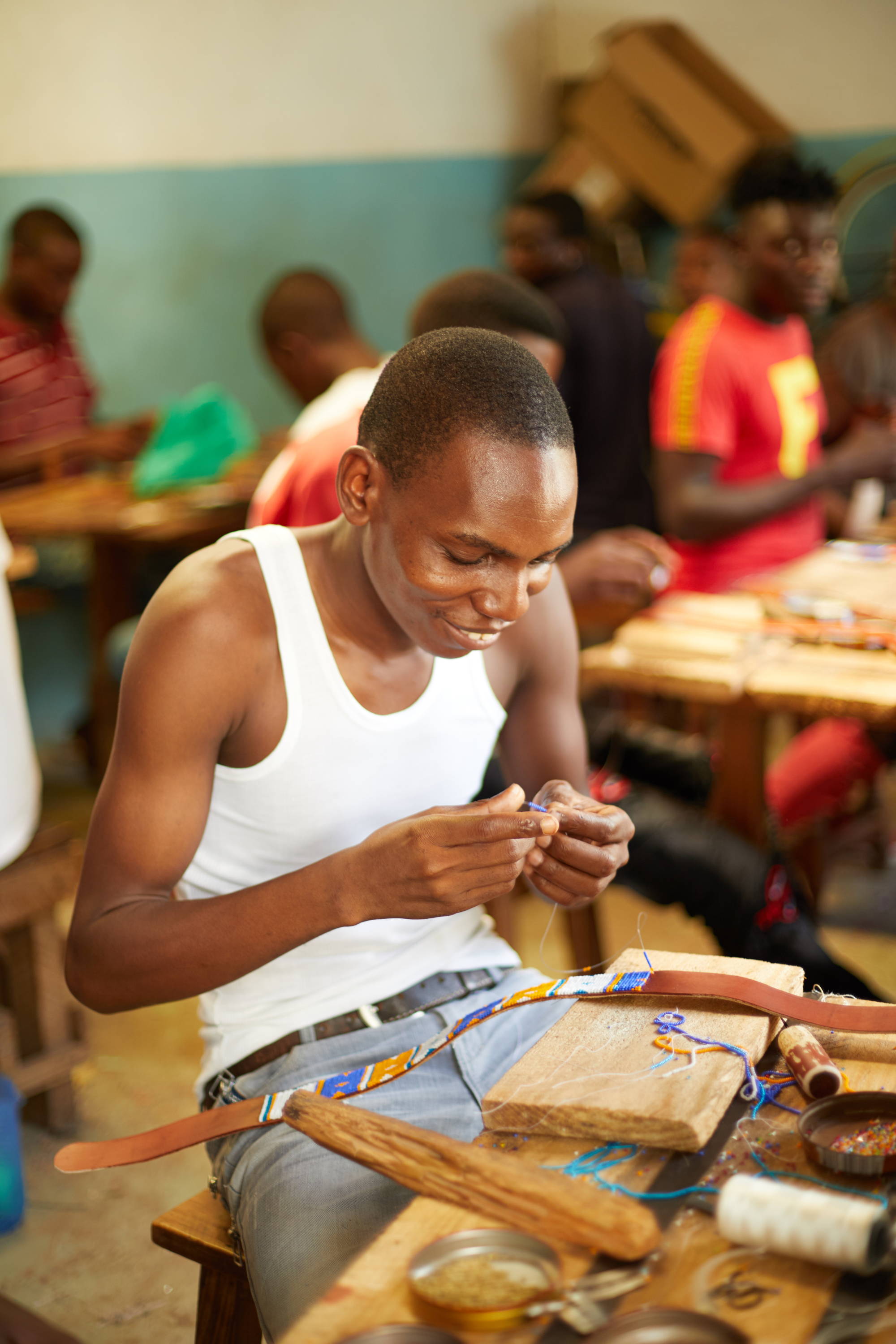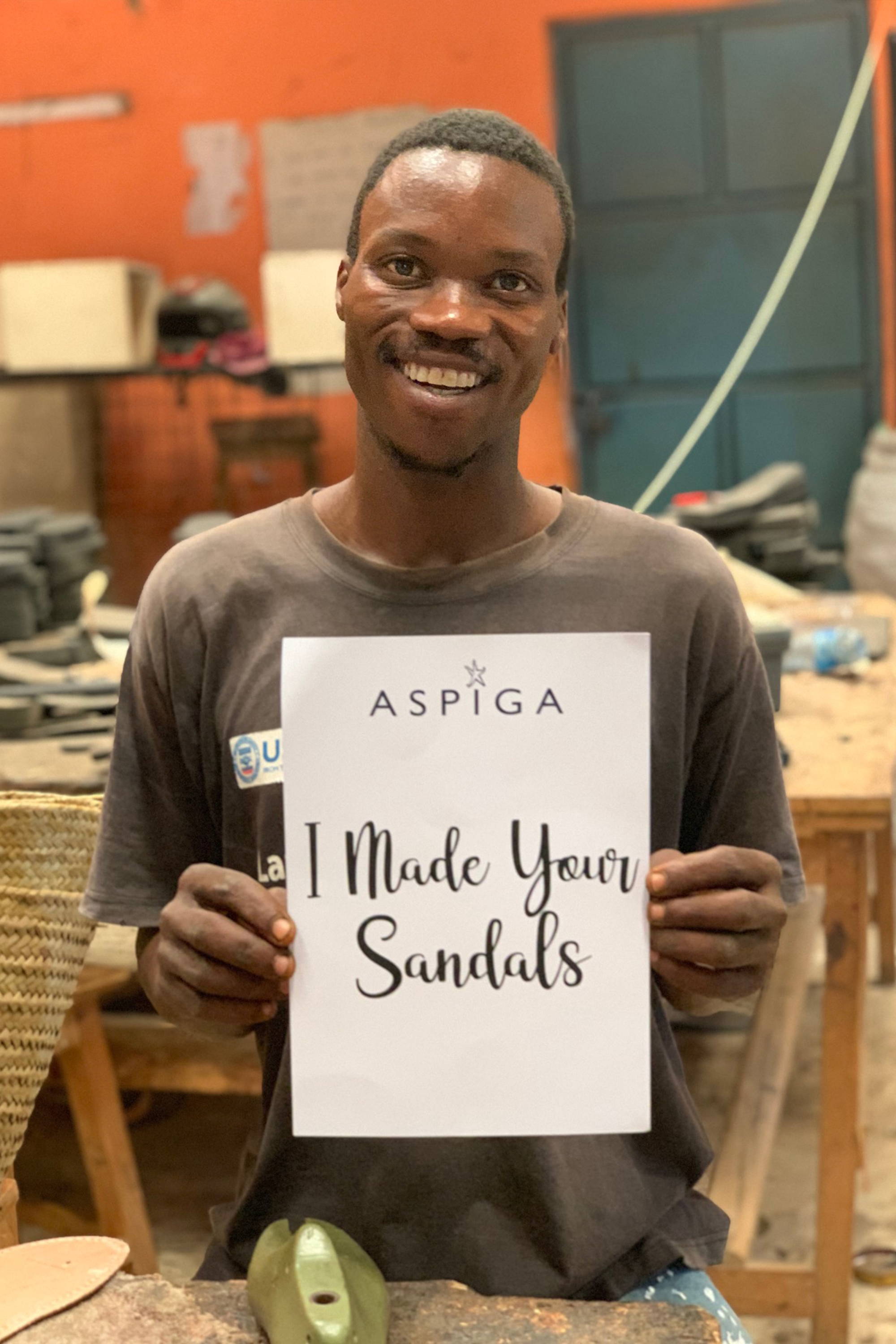 Our Kenyan Family
Artisans
We work directly with five small family run workshops in Kenya, who employ highly skilled and talented artisans and
craftspeople, who make our unique Kenyan sandals, beaded belts, Maasai jewellery and Kikoy towels.
Artisans help to keep skills, techniques and culture alive through their craft.
All of our beaded belts, sandals and bags are crafted by hand, hours of work goes into making each item.
Individually, each product has a unique and distinctive look.
The beadwork for our Kenyan Sandals can take up to 3 hours per pair. The craftsmanship takes precision
and the process involves artisans sorting the beads and threading them into complex patterns then sewing through
punched holes directly on the leather.
The leather is bought in a tannery in Nairobi. Our supplier dyes it and leaves it in the sun to dry.
The leather is then hand cut with a strong knife for the uppers and the same for the rubber soles. The
beads are stitched to the leather upper design which is then attached to a leather backing. The beaded
upper is then fixed to the rubber sole.
Our belts require the same dedicated process, taking an entire day to create. The production process of our belts and sandals
truly is an art. With products that require so much expertise to create, we choose our suppliers carefully.
The income they receive from Aspiga often goes towards funding their families education
and living costs and also supports their extended families, who rely on this income.

---
Read what some of our suppliers
have to say about working with Aspiga: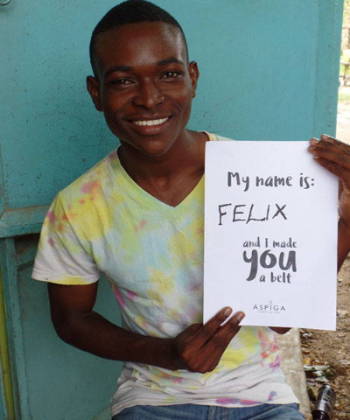 "I have been making sandals for Aspiga for six years now and each year we get steady orders that we are happy about. We recruit unskilled men and women (most of them are of the following tribes: Massai, Kikuyu, Giriama, Taita and Luo), we then train them in beadwork and sandal making. The ladies do the beadwork and the men work with the leather and rubber. 90% succeed within 2 weeks. Most workers have been working with us for over three years and have either purchased small farms in their villages, invested in cattle or are educating their children through primary and secondary schools. We assist them with small interest-free loans periodically and also subscribe to a government retirement agency for most of them." Felix, 2019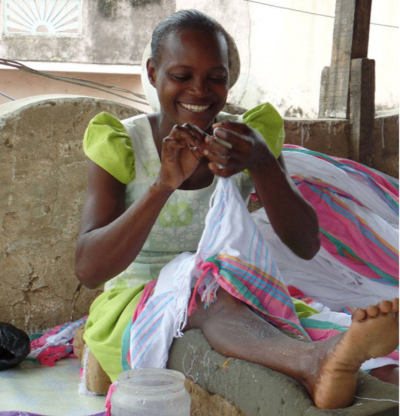 "We have been working with Aspiga since 2008 and each year our quality has gotten better. When we started working with Aspiga, we were very small and all the work was done in the back of our house. Due to the work we have received from Aspiga, we have now built a small factory and are very pleased with the large orders we receive. I now employ 35 local people in my small town and pay them all fair wages. I also give them food when they turn up to work in the mornings. I am grateful for the work we receive from Aspiga" Brenda, 2019
---
The Maasai Tribe
Tribal workers
We are also proud to work with individuals from the Maasai tribe, who supply us with their
unique and truly wonderful jewellery. The jewellery is crafted in their rural communities usually
out in the open whilst looking after their livestock in their homestead with their young families.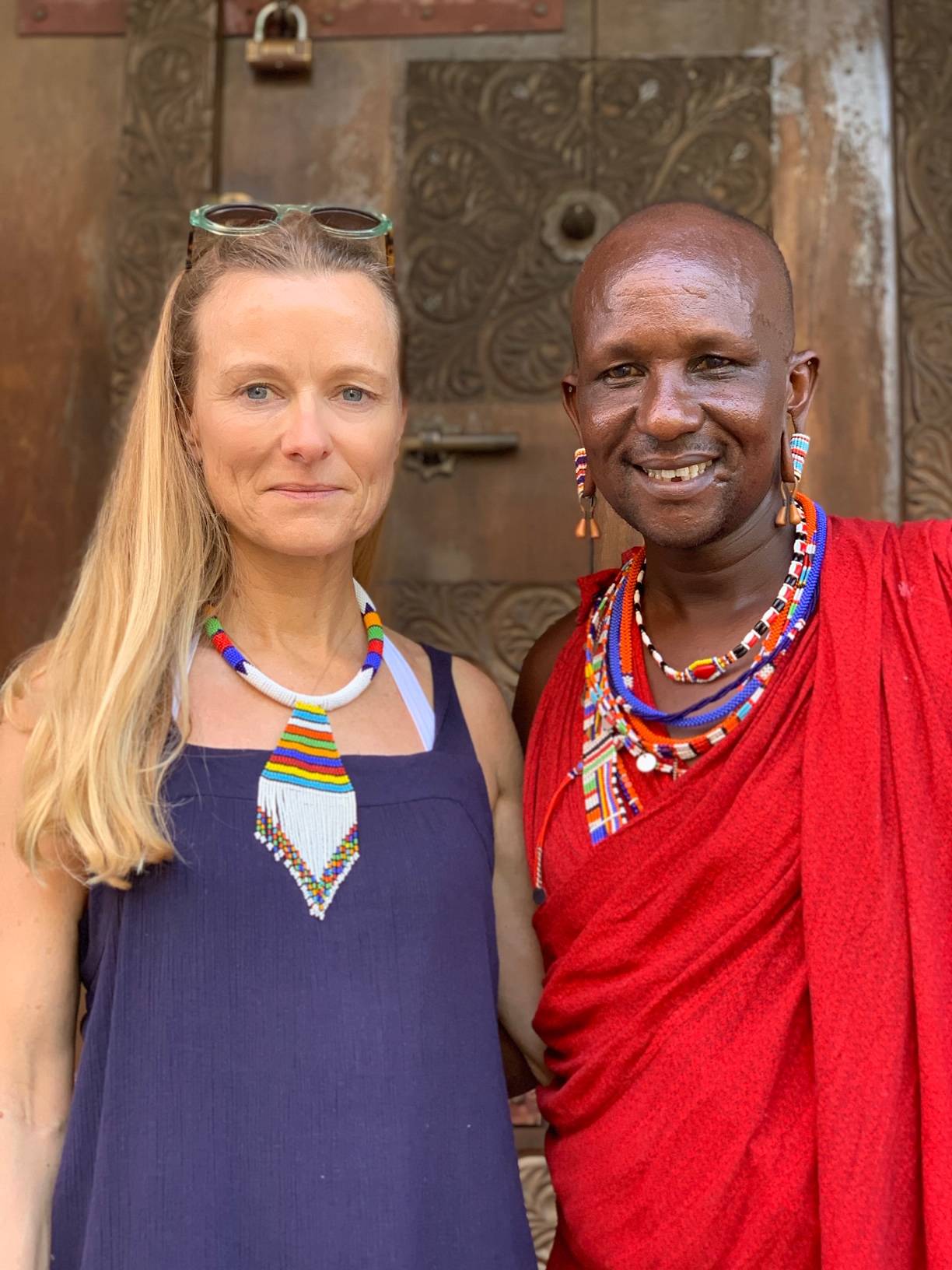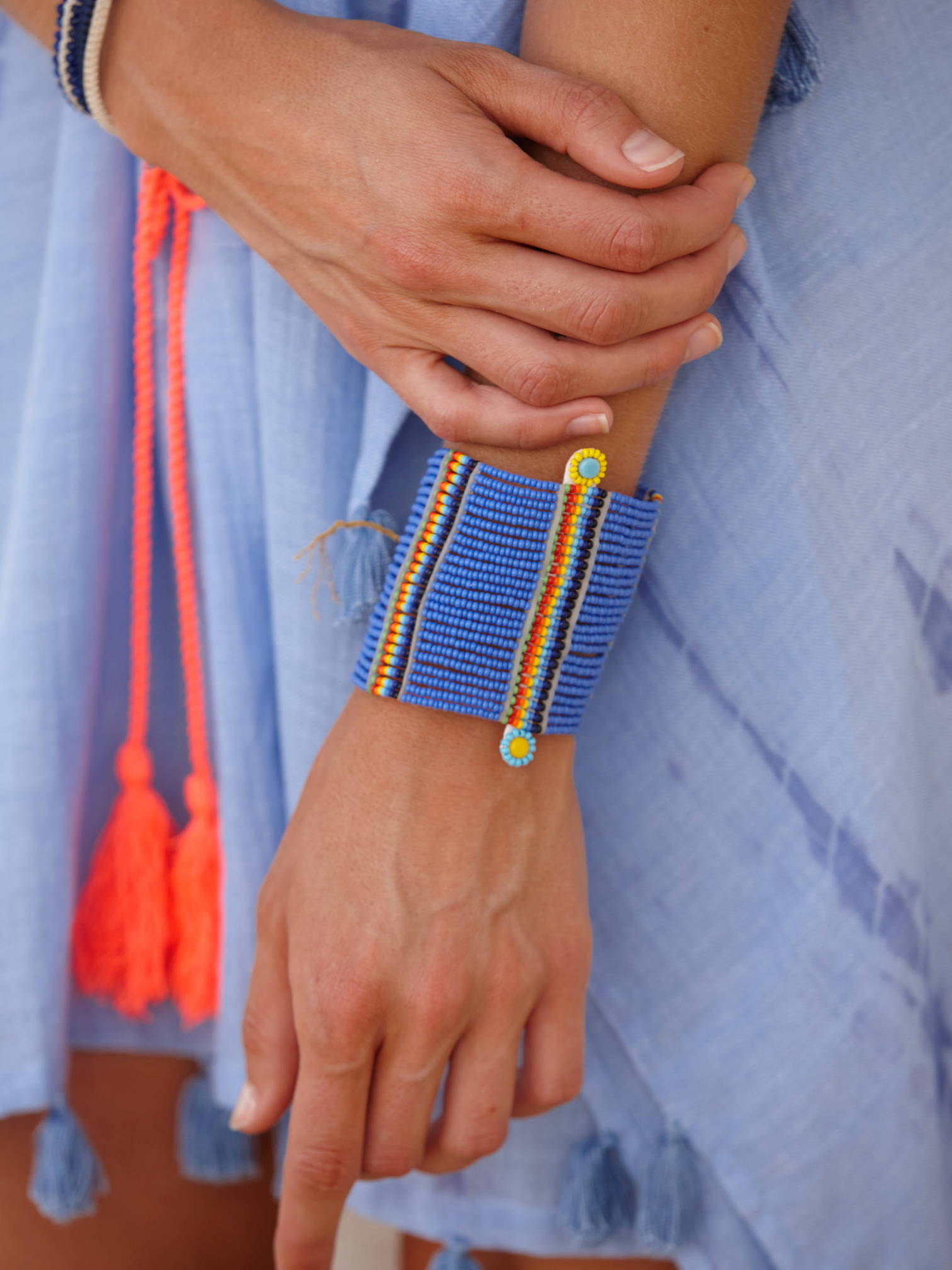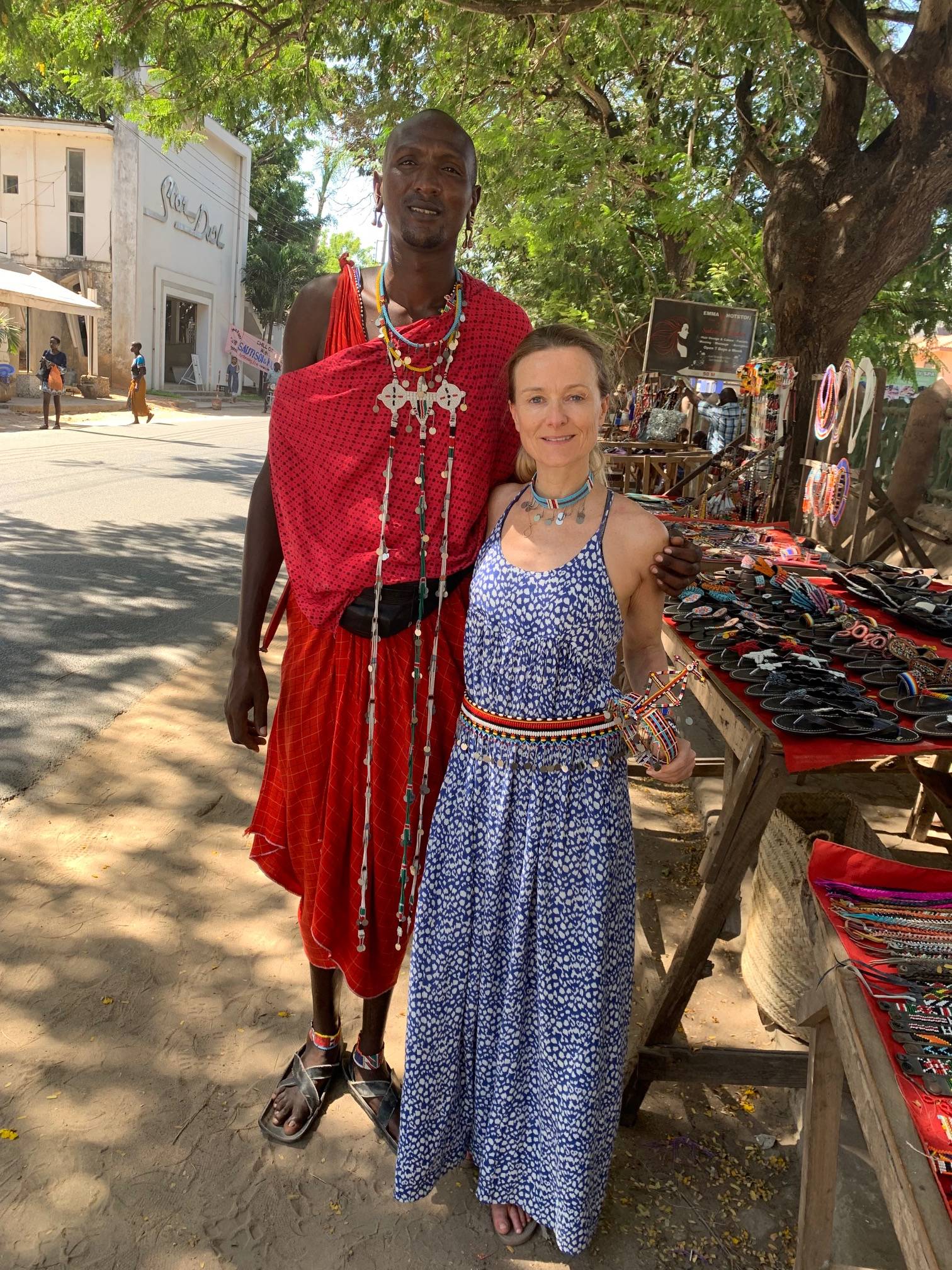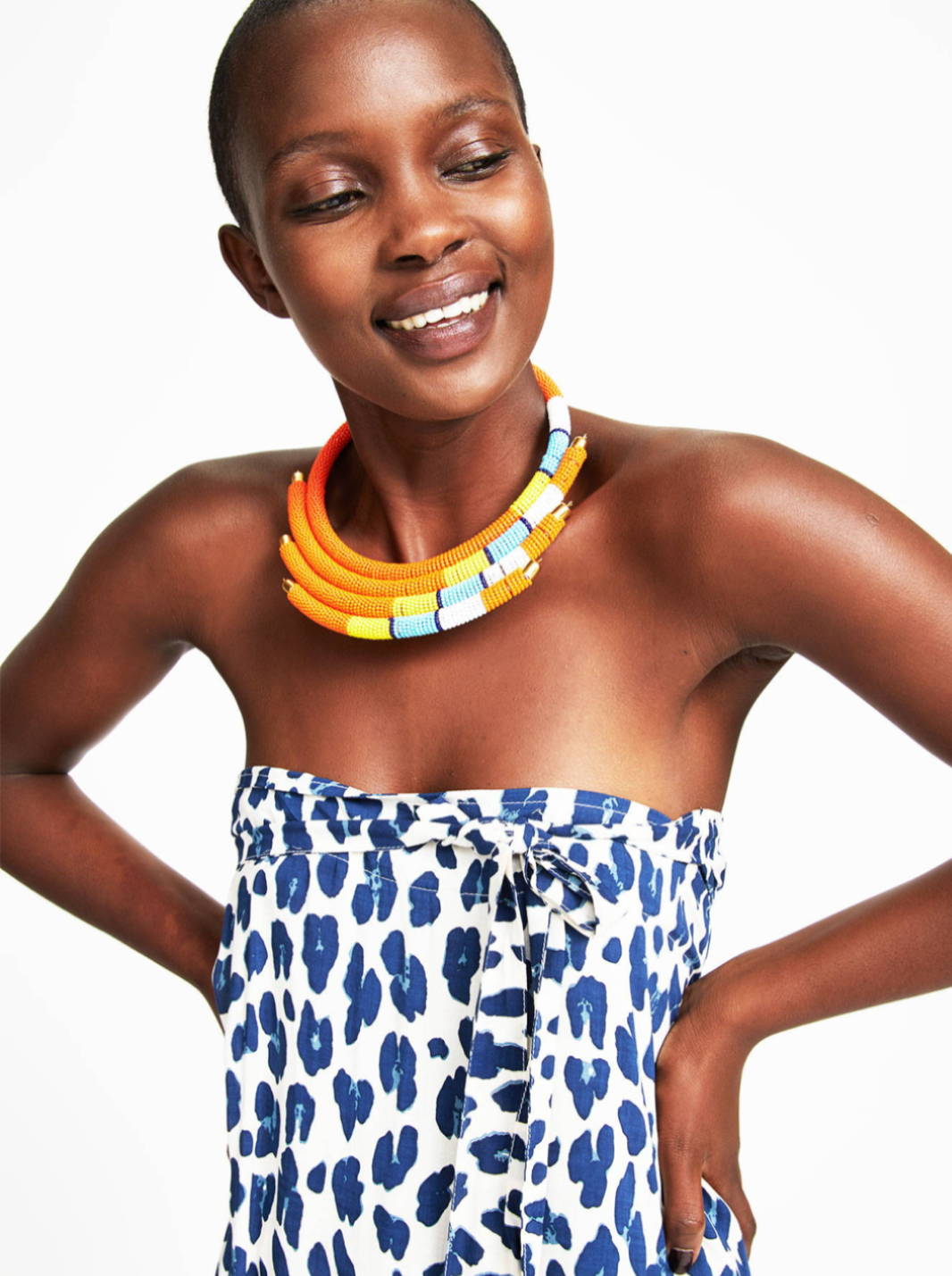 Our Indian Family
Small family-run businesses
Our garments, elite sandals and signature beaded pouch bags are all made by six small family-run partners in India.
All of our Indian suppliers are Sedex Certified (Supplier Ethical Data Exchange) or SA800 Certified, which ensures
that ethical business practices are maintained in regard to labour standards,
health and safety, the environment and business ethics.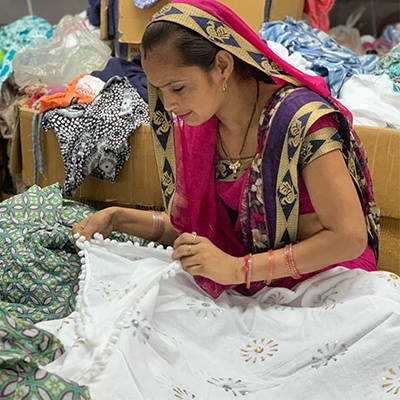 We believe it is important to visit our suppliers at least three times a year to ensure our workers' rights
are being upheld and respected, and also to work on ways to improve the quality and fit of our products.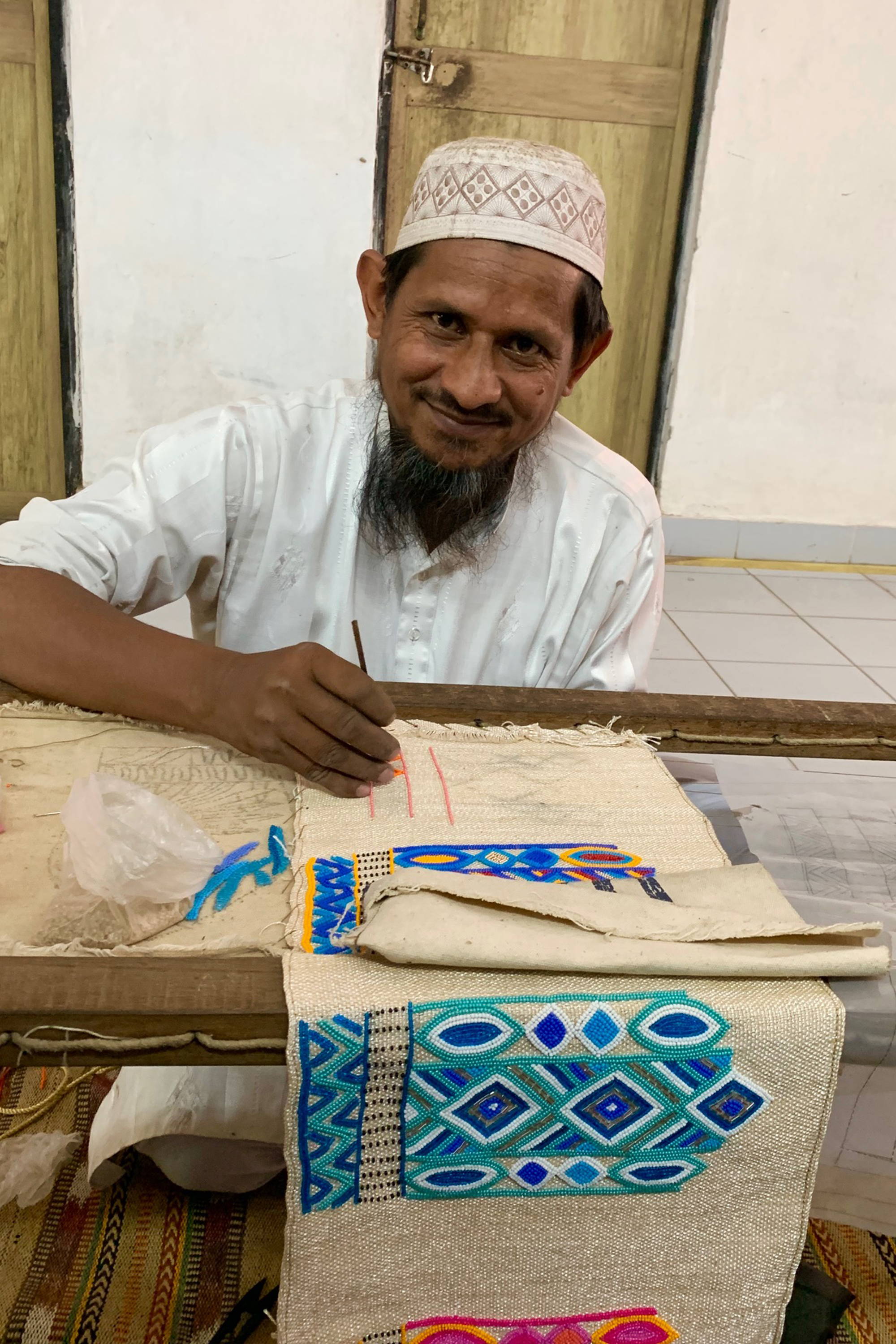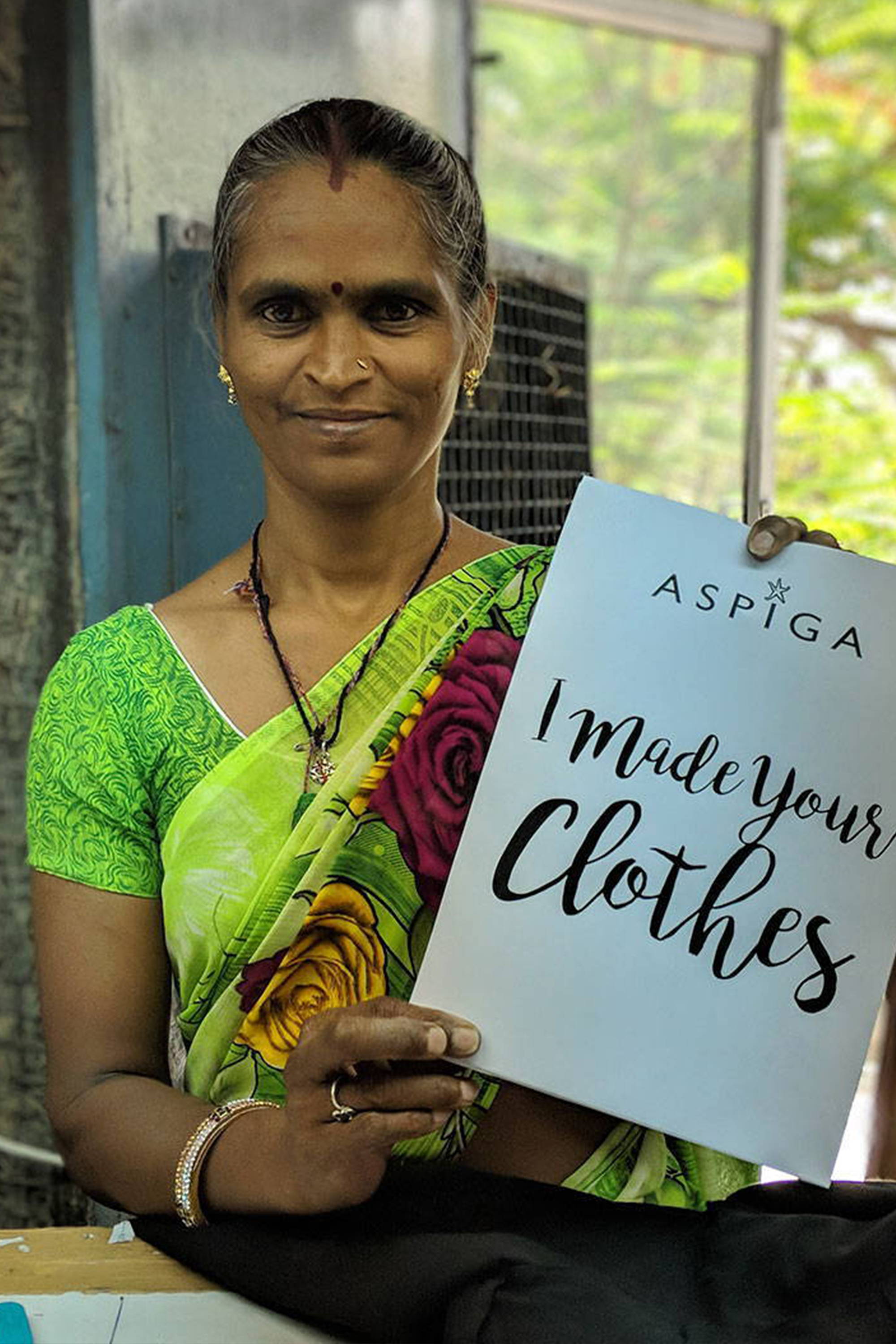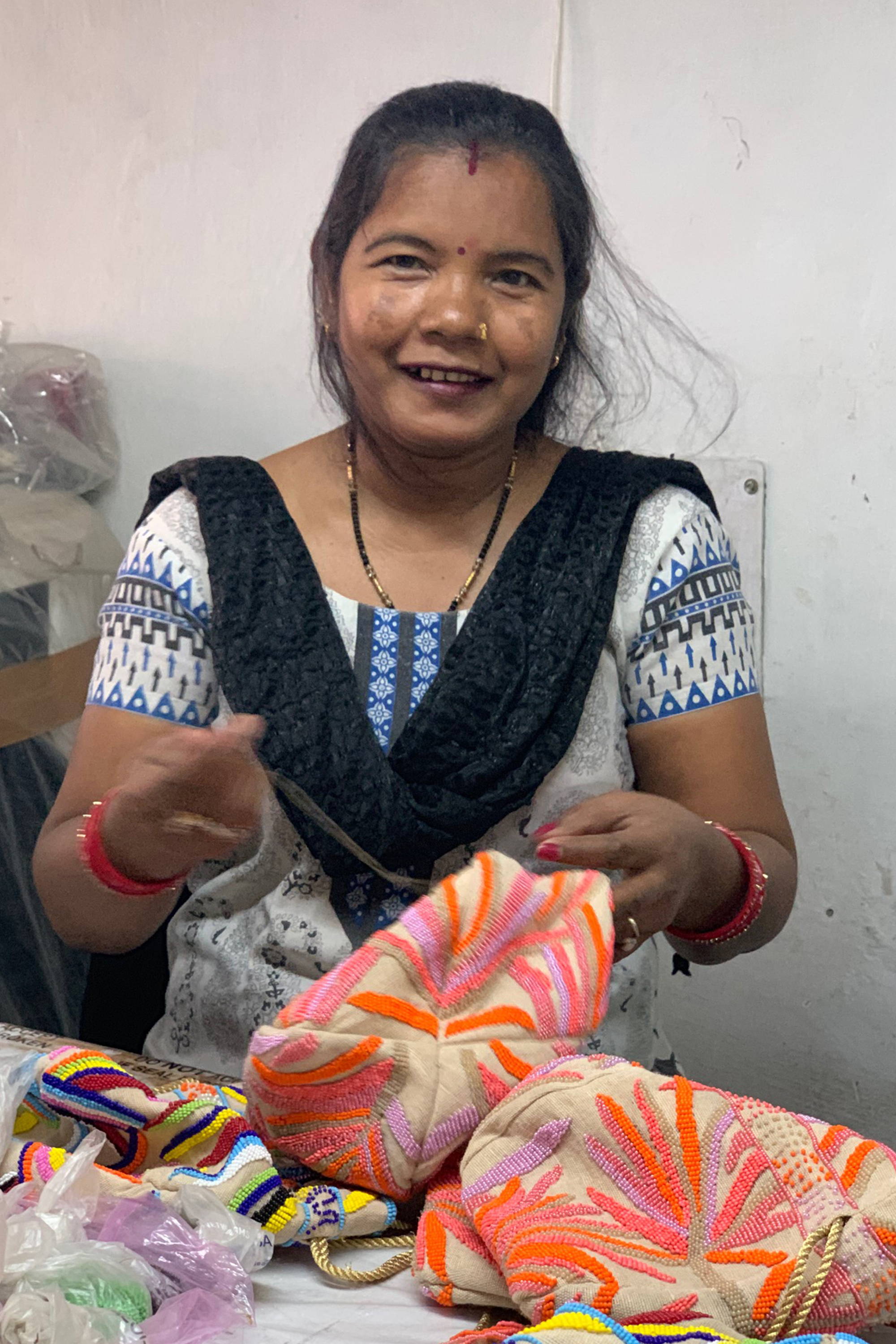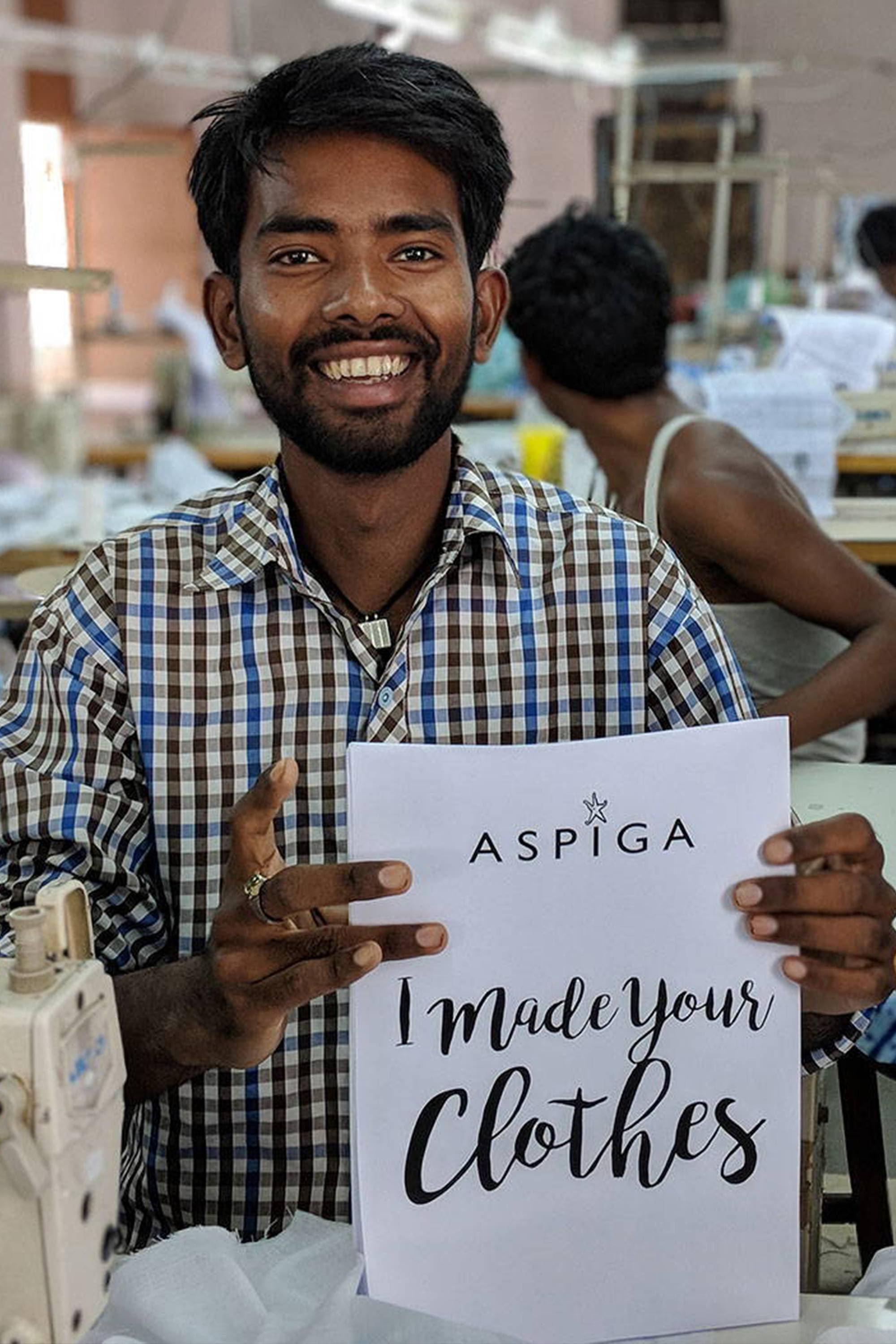 ---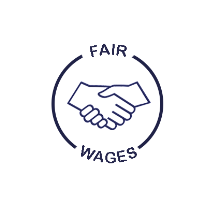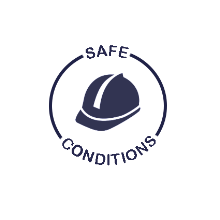 ---