Our top tips to get over jet lag
The mere mention of jet lag can send a shiver down the spine of any long-distance traveller, who will inevitably have memories of sleepless nights and zombie-like days wasted in a dream destination. Manageable when we're younger, it definitely gets tougher as we get older. The following tips should help you avoid / reduce the dreaded jet lag and get over it faster when you get home.
1. ADAPT TO LOCAL TIME
As soon as you board, set your watch to the time zone you're landing in, and live the flight accordingly. This means trying not to have a sleep before bedtime in your destination! If you are boarding a plane when your local time is already night time, try
to get to sleep as quickly as possible and reduce the temptation for the meal (eat before you get on).
2. EAT LESS
Eating as little as possible on the flight is one of the best things you can do to minimise your jet lag. There has even been research done on this – although admittedly on mice! Your digestive system is tied closely to your internal clock. Food
is harder to digest at high altitudes, and you need all of your body's energy to adjust to your new surroundings rather than process your last big meal. Lucy (Aspiga's Founder) says "I always buy some healthy food at the airport to eat instead of the airlines food, as I often find there food has too much salt in it. I also always take Zeo Hydration tablets with me to put in my water bottle as they also help with dehydration which I think is one of the biggest problems of long haul travel. (They are also great for when you do exercise in hot countries to… ). I also always book an aisle seat so I can jump up to stretch regularly and use the bathroom."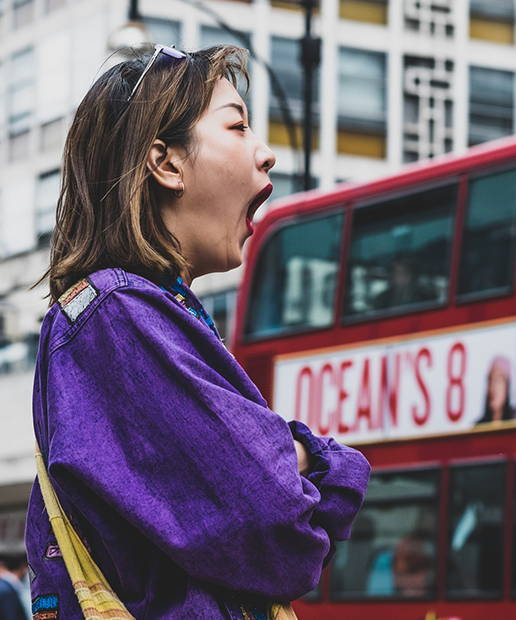 3. DRINK WATER - NOT ALCOHOL, COFFEE OR FIZZY DRINKS
The effects of alcohol are multiplied at altitude, so even a couple small alcoholic drinks can dehydrate you and leave you tired and hungover upon landing.. Instead, stick to drinking lots of water, which combats dehydration caused by flying and definitely improves the symptoms of jetlag.
4. PACK AN EYE MASK, EAR PLUGS & A GOOD TRAVEL NECK PILLOW
They are all crucial for helping you sleep on a plane and often at your destination you may need the eye mask to help you sleep through to an acceptable wake up time...
5. TRY A NATURAL SLEEP AID
Sometimes an eye mask and earplugs just aren't enough. To avoid spending a night tortured by your own sleeplessness, you may want to pack a bottle of melatonin (or an antihistamine). Melatonin is a naturally occurring hormone that induces and improves the quality of sleep. Take it two hours before bedtime in your destination to fool your body into adapting to local time. Test it before you go. If you can't sleep, don't stress. Flight attendants swear by taking short naps whenever they can.
6. TAP ACCUPRESSURE POINTS
Not as odd as it sounds.. Tapping acupressure points is a really good way to beat jet lag. Some of team Aspiga have tried it and swear by it. It's slightly involved the first time you do it, but once you've got it, it's easy to do and just involves tapping various points on the body every few hours whilst flying. No one will notice if you try it – and let's face it, there are usually people doing far stranger things on a flight than tapping a pressure point! If you want to find out more, just google acupressure points for jet lag.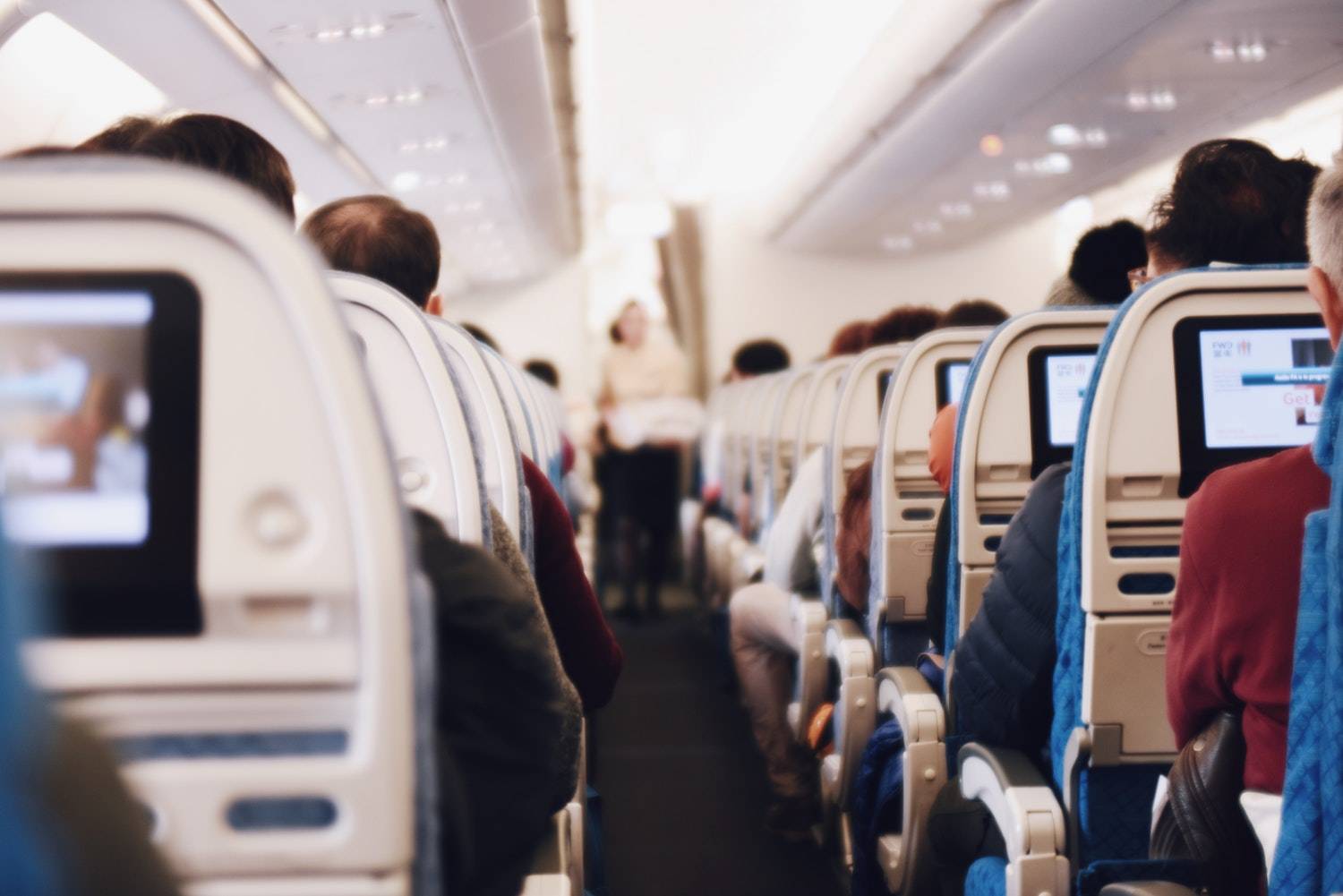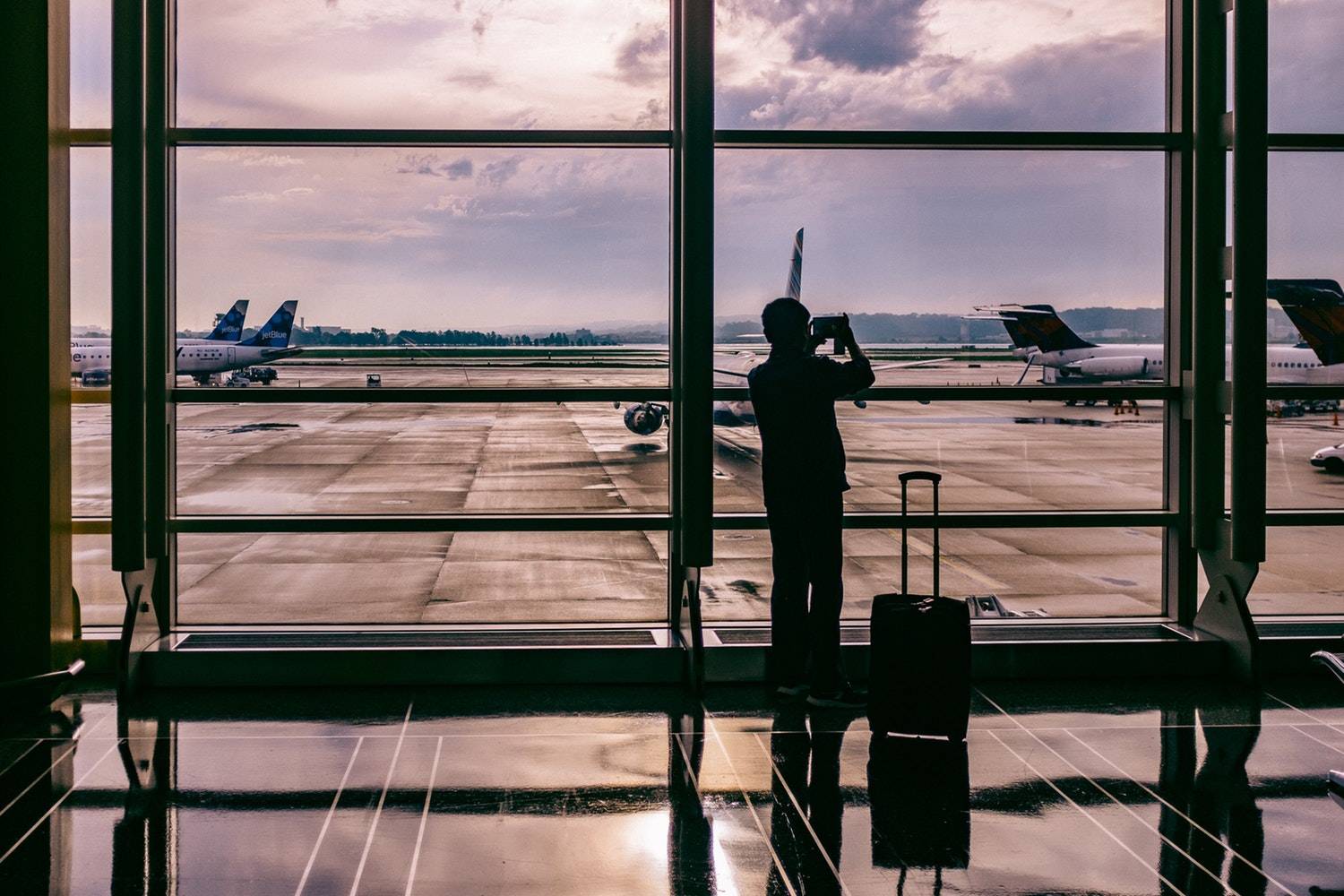 7. KEEP YOUR BLOOD CIRCULATING
Sitting in the same position for hours on end can be recipe for a stiff back and swollen ankles—and in extreme cases, it can even increase your risk for blood clots. While you can't exactly start doing yoga in the galley to loosen up (flight attendants report that people really do try this!) you should get up every two hours or so, take a short walk up and down the aisle or do some seated stretches to get the blood flowing.
8. REDUCE CHANCES OF GETTING A BUG
To avoid losing a few days of your holiday to some nasty virus or infection you picked up on the plane, try using 'The Shield' essential oil. Rub it on your hands and around your neck and face before you take off. Made by a French company, Almarome, the combination of oils is specifically designed to protect you from viruses and bacteria in crowded situations and long plane journeys are a perfect place to try it out.
9. WHEN YOU GET TO YOUR DESTINATION
Adapt to the local time zone as soon as possible. Do not go to bed straight away if you are tired… Unpack your clothes, go for a walk or swim (exercise is always good for jet lag), if you can, and get some fresh air. If you really need to sleep, short naps of under an hour are the best way to keep your body clock on track. Try to stay up for dinner and go to bed at the normal time (if you are travelling to time zone behind yours). If you don't do this you will wake up very early and It will take a while to get to grips with the local time zone. Try a natural sleep aid such as Magensium Citrate or Melantonin
10. FINALLY WHEN YOU GET HOME
Again , when you get home adapt to your time zone straight away
---
---