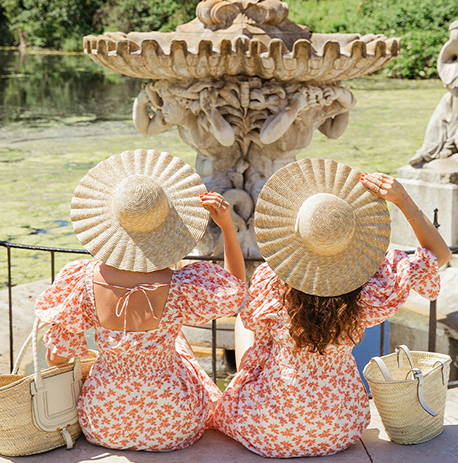 Introducing our collaboration with fashion designers Belle & Bunty X Aspiga

Fashion Influencers and Designer duo Alice Shreeve and Hannah Coniam-Thomson recently designed two exclusive dresses for us, inspired by carefree summer days...
"We love dresses that can really span the day. A dress that can take you wherever you might go, be that work, a picnic or a night out on the town. With that in mind we put our design hats on to create the ultimate summer "go-to" dress." -Belle & Bunty
To celebrate our collaboration we got up and close with them to find out what really makes them tick and where their inspiration came from for our fabulous Belle & Bunty X Aspiga summer dresses...
---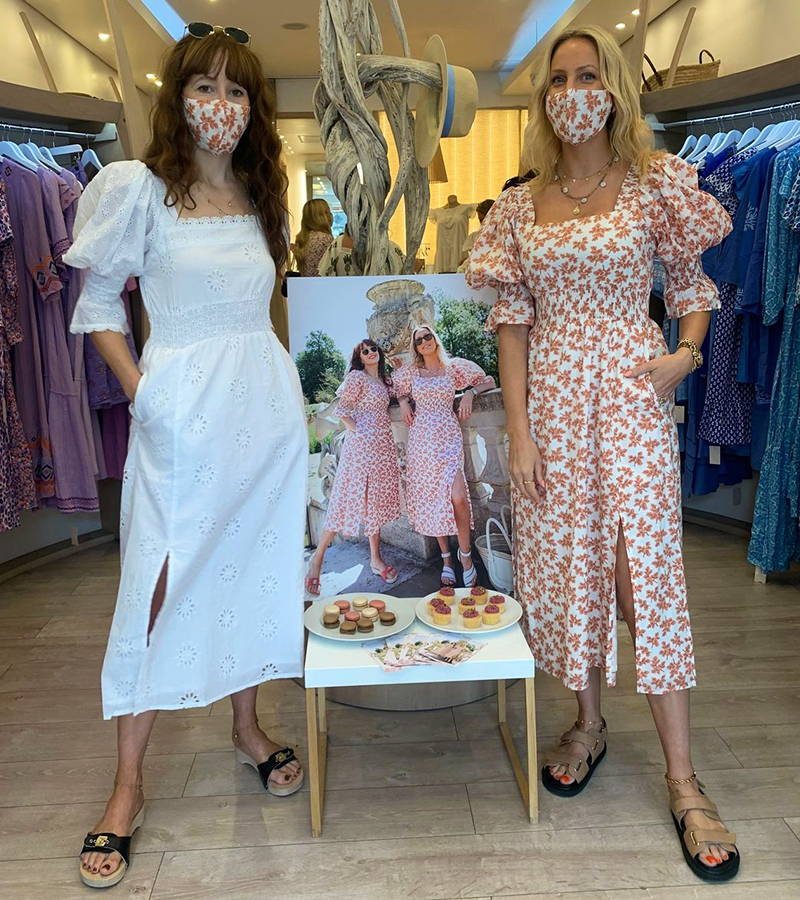 Alice (left) and Hannah (right) - aka Belle and Bunty - at our London pop-up opening on King's Road
1. What was your childhood or earliest ambition?
Alice: To become a member of Pony Club but I wasn't allowed as I didn't have a pony!
Hannah: To skateboard as well as my older brother and his friends!
2. What was your first job out of college and how did you land that position?
Alice: I went to work for a manufacturer as an assistant designer. I was also freelancing in the evenings making pieces for smaller brands showing at London Fashion Week.
Hannah: After a brief stint as a visual merchandiser my first design job was working as a menswear design assistant in Debenhams. My style is way to girly for menswear so that didn't last too long!
3. How did you first meet?
We met while studying at the London College of Fashion for our degrees in womenswear design and surface textiles.
4. Who was or still is your mentor?
Alice: The fashion designer Caroline Charles is a good friend of my family and since I was little she has always given me really great insights into the industry. Not only practical solutions to starting our label but also the great sense of fun, leadership and enjoyment that she brought to her brand has been a real inspiration over the years.
Hannah: My mum always encouraged my creativity and taught me to be brave and independent with any career I chose to follow. She is always on hand with good solid advice! My Nan worked as a seamstress for Jaeger so I think fashion and a love of clothes is in my genes!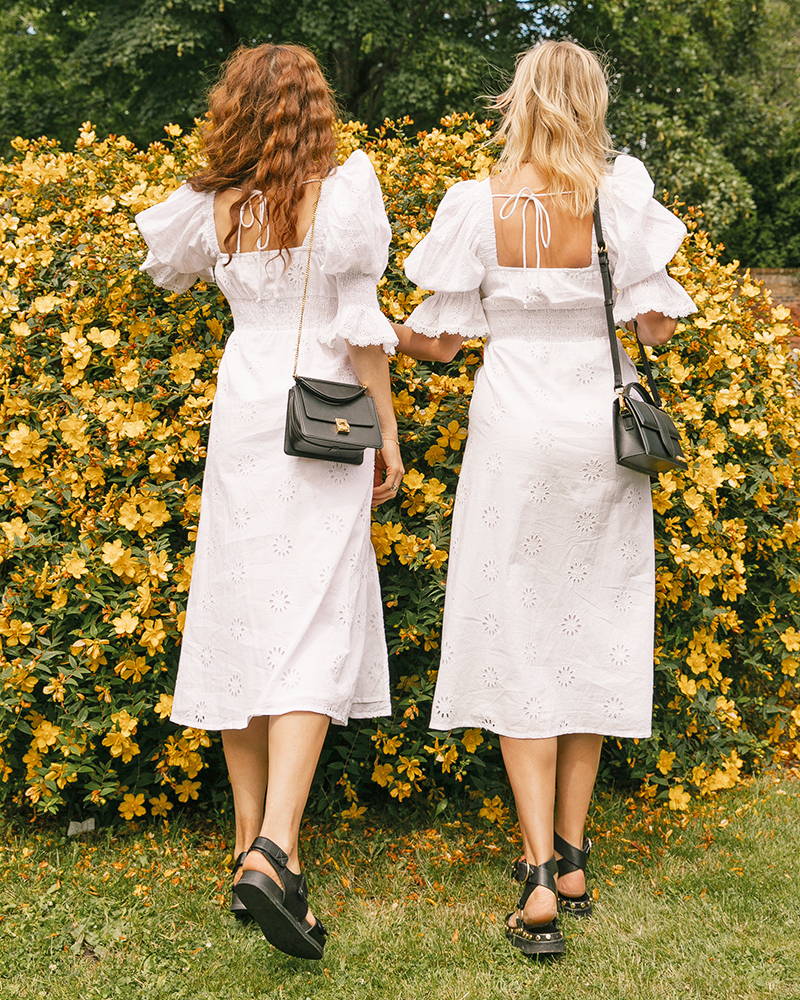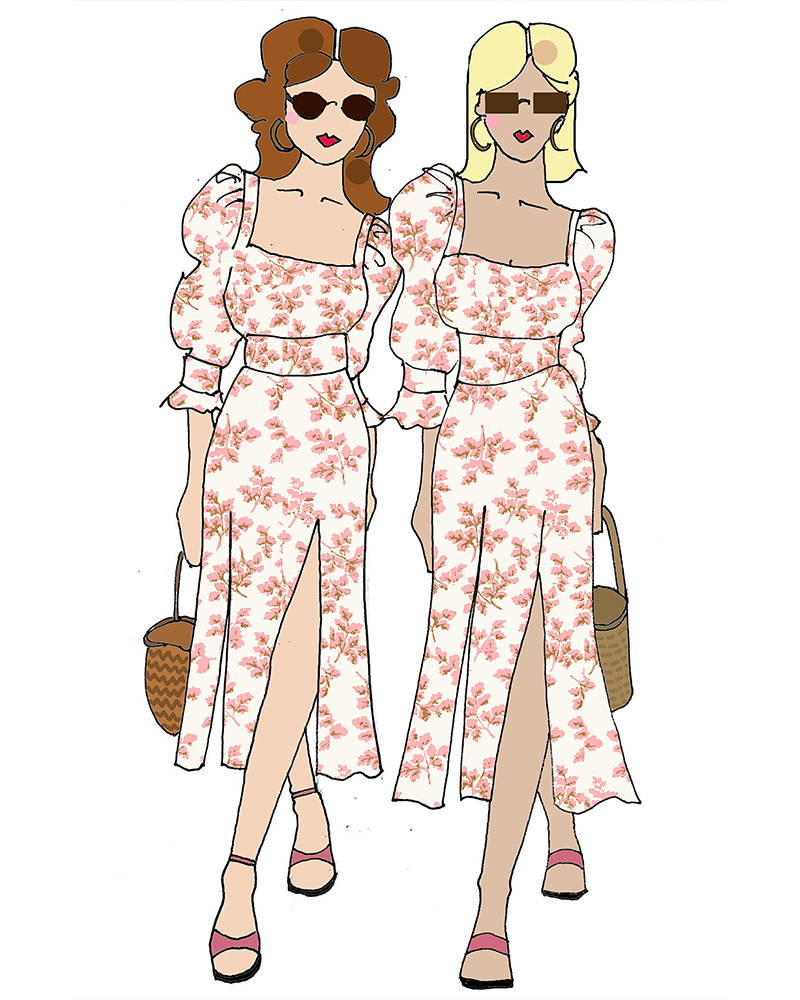 5. Did you always want to work in fashion?
Alice: I always wanted to do something creative and originally thought I wanted to follow my mum and grandmother into the theatre but I loved art and design at school and when I got a place to study at the London College of Fashion the decision was made.
Hannah: I've always wanted to do something Arty and from an early age wanted to go to art school. Once there I realised fashion was where I wanted to focus. From a really young age i spent my time trawling art books and magazines for ideas and I've always loved the creativity and keeping an eye on changing trends in the industry too.
6. Ambition or talent: which matters more to success?
Alice: I suppose talent gets you so far but ambition defines what you do with it.
Hannah: A good balance of each I think, perhaps you can't have one without the other!
7. What's your biggest extravagance?
Alice: Silk Pyjamas. Yep, all year round.
Hannah: Shoes, shoes and more shoes ! Oh and bags!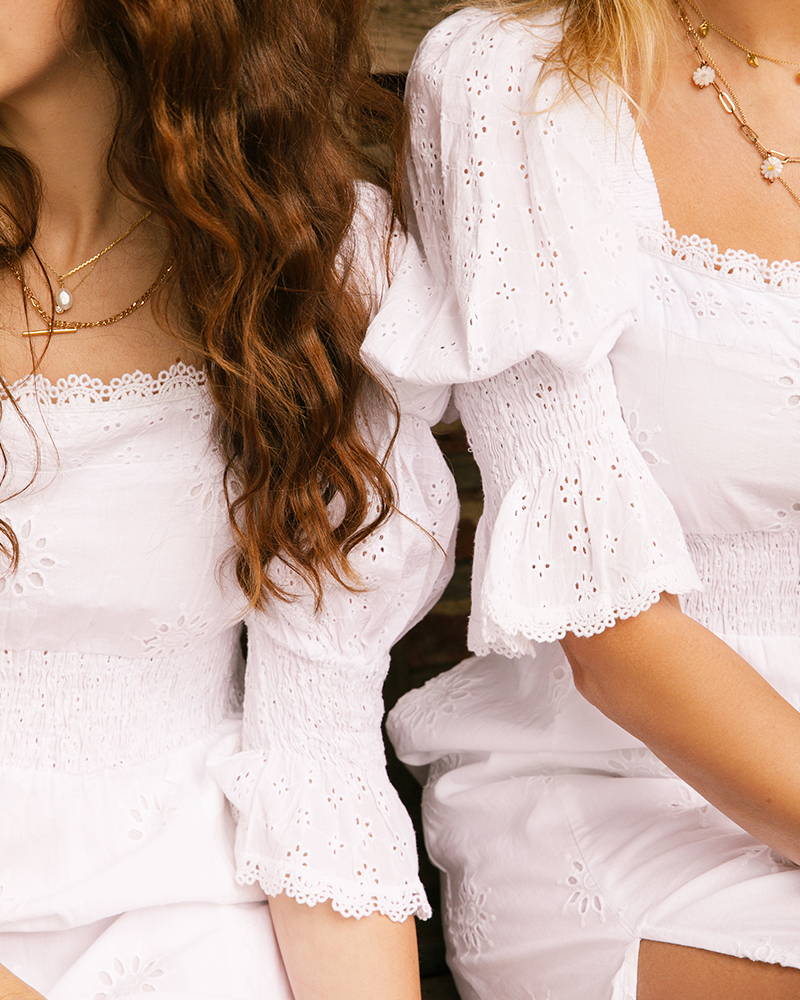 8. What drives you ?
Alice: People. We have a wonderful team of people that we work with creating our dresses. From tailors, to pattern cutters, photographers, editors, who over 15 years have become the tapestry of our brand. We also seem to attract really great brides who are a pleasure to work with. I'm driven by care for the people I work with.
Hannah: I love the variety of my job. Everyday is different and I love that! I really enjoy the social collaborations and the process of coming up with creative and interesting ways to create content both for B&B but also for the brands that we are lucky enough to work with, new ideas drive us on to keep trying to do better.
9. Who to you is stylish?
Alice: People that totally commit to their look, know who they are and wear it with pride.
Hannah: A stylish person is someone who is able to navigate their way through trends while maintaining their individuality. There are so many people on Instagram who I admire and think are super stylish even if it's not something I would wear myself.
10. Where are you at your happiest?
While we love seeing the women who we make dresses for looking happy and feeling beautiful, we both feel our happiest time is with our families. We both live in North London so very lucky to have lots of green space on our doorsteps for walks, picnics & bike rides.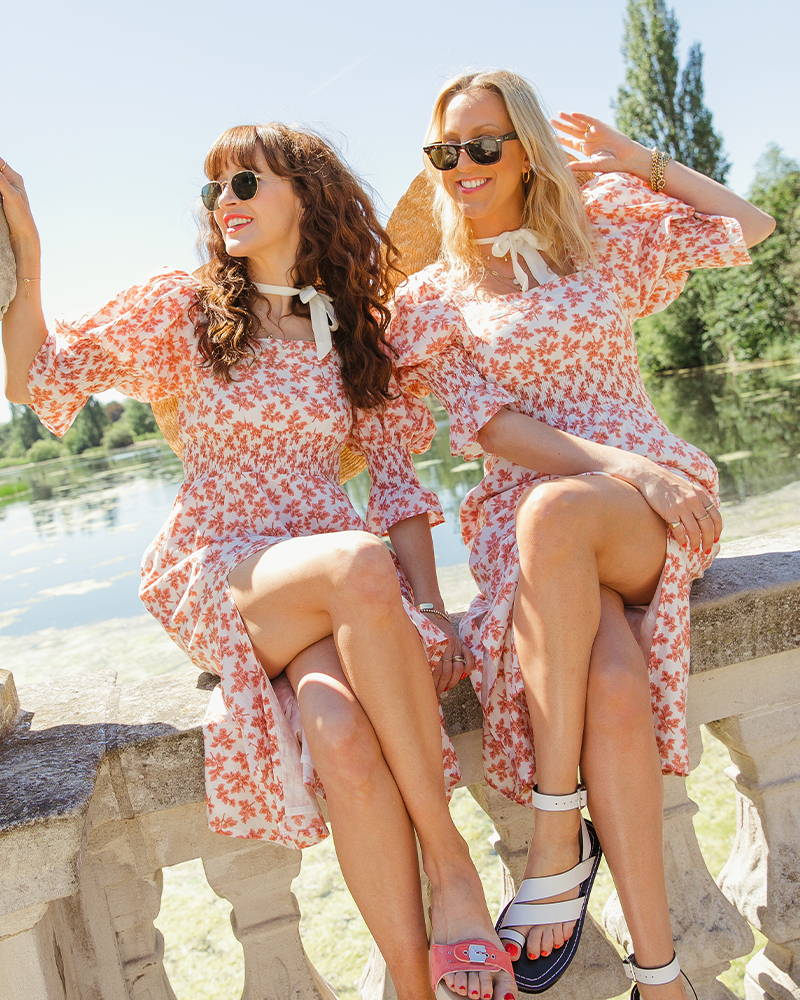 11. What was the inspiration behind the Belle and Bunty dresses?
A carefree summer piece that can be thrown on in a minute to make you feel ready for a party or rolled up into a bag for a weekend at the beach. We wanted to create a piece that would be a 'go to' in anyone's summer wardrobe, an 'ace up your sleeve' that is easy to wear and will be enjoyed for many summers to come.
12. What are your plans for the future?
After the year we've all had I think we'll just be taking it a week at a time. General rules we live by are; keep smiling, be flexible and move with the tides.
---
---
Love the Belle and Bunty Dress? Show us how you wear it by tagging @aspigalondon in your Instagram post!
---