Staycation Spotlight: North Cornwall
Polzeath /Rock/ Trebetherick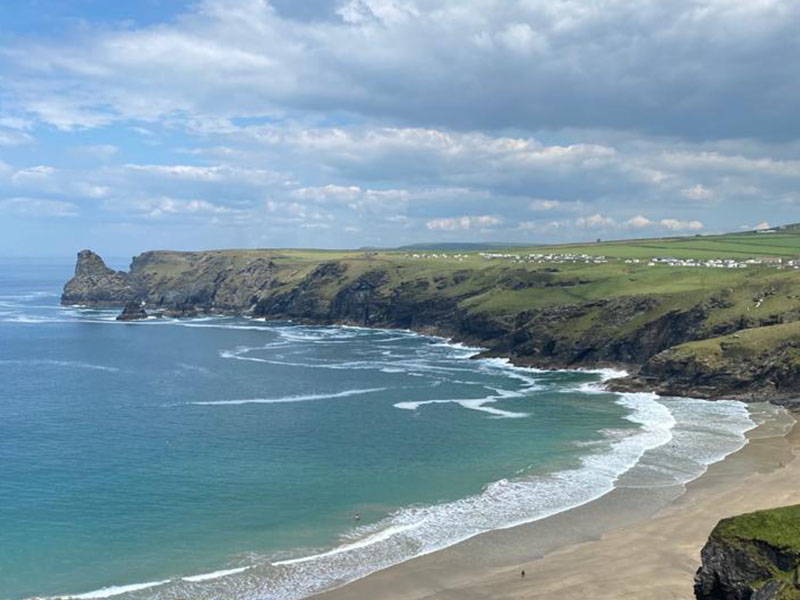 With many of us choosing a UK-based holiday this summer, we've rounded up some of the best things to do in ever-popular North Cornwall
Staycations seem to be all the rage this summer - with many of us not wanting to risk changing travel restrictions and the possibility of quarantining for weeks, we're choosing the British sun over a trip abroad. Nowhere seems to be as popular as Cornwall, with its quintessential British beaches and famously good weather (at least, by UK standards!)
For those looking to journey to the North of Cornwall, we've put together a easy guide on everything you'll need on your staycation - from restaurants to local spas.
St Moritz Hotel & Spa in Trebetherick
Also located right by our Aspiga store, the St Moritz offers a luxury holiday experience with such a superb location overlooking the beach - you can feel at peace watching the waves from your room!
They have an amazing inhouse restaurant which is a must-try if you're in the area, and also well worth a visit is their amazing Cowshed Spa.
Located close to Harlyn Bay, this stunning house has been transformed into an award-winning Hotel. Try the outdoor Lobster Shack with views over the Bay and delicious catches of the day.
The Scarlet Hotel Luxury Eco Hotel in Newquay
A luxury escape on the Cornish clifftops located at Mawgan Porth, absolutely perfect for enjoying a slow, considered, eco-friendly holiday. Why not have a pre-supper drink on their stunning terrace over looking the beach before choosing between their two restaurants?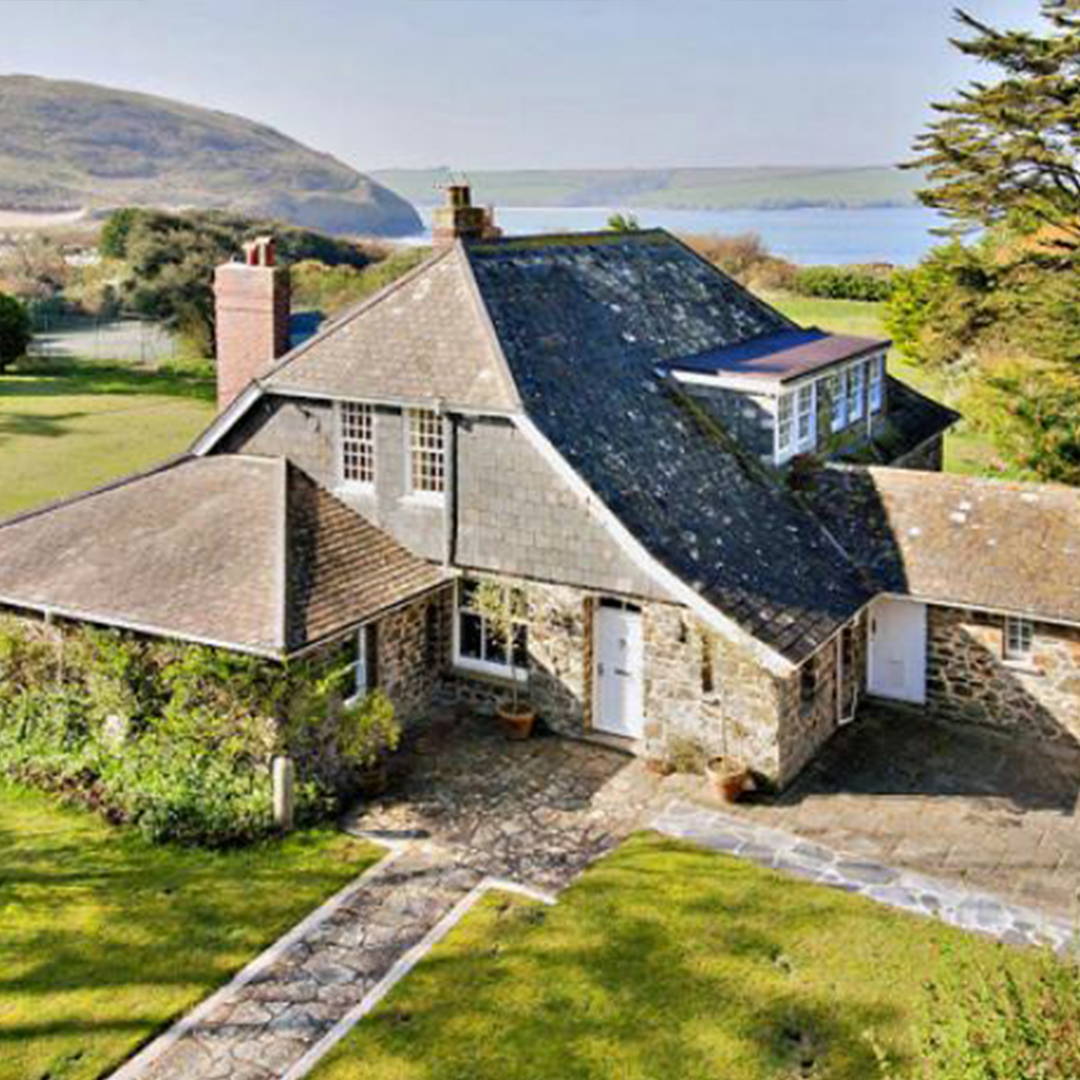 Looking to Rent your accomodation?
John Bray are the best company to use for renting or finding accommodation in the area, or indeed if you're looking to buy or sell down in the Polzeath/ Rock area look no further!
They have plenty on offer whatever your needs - quickly filter your search by dog-friendly, family-friendly, big-group friendly, swimming pools and more filters to find your perfect staycation!
The Mowhay Cafe in Trebetherick
A hidden gem located right next door to our Aspiga store, The Mowhay cafe has such a pretty garden for coffees, breakfasts, and light lunches. They also offer a superb evening menu for delicious suppers (booking recommended)
Enjoy delicious local food and drinks after visiting us in store and saying hello to our lovely shop manager SallyAnn!
The Mariners restaurant offers a beautiful location and amazing views looking out to sea. They offer an all-day menu perfect for all the family. Why not take the water taxi to his No6 Restaurant in Padstow?
A fantastic location right next to the beach, perfect for popping into after a swim or browsing the shops. Great for light lunches or superb afternoon teas.
The Prawn on the Lawn in Padstow
Open Tuesday to Sunday, The Prawn on the Lawn is the perfect way to enjoy the day's fresh catch with their numerous seafood dishes!
But don't just take our word for it - last year they won Best UK Seafood Restaurant and have been featured in the Michelin Guide every year since they opened!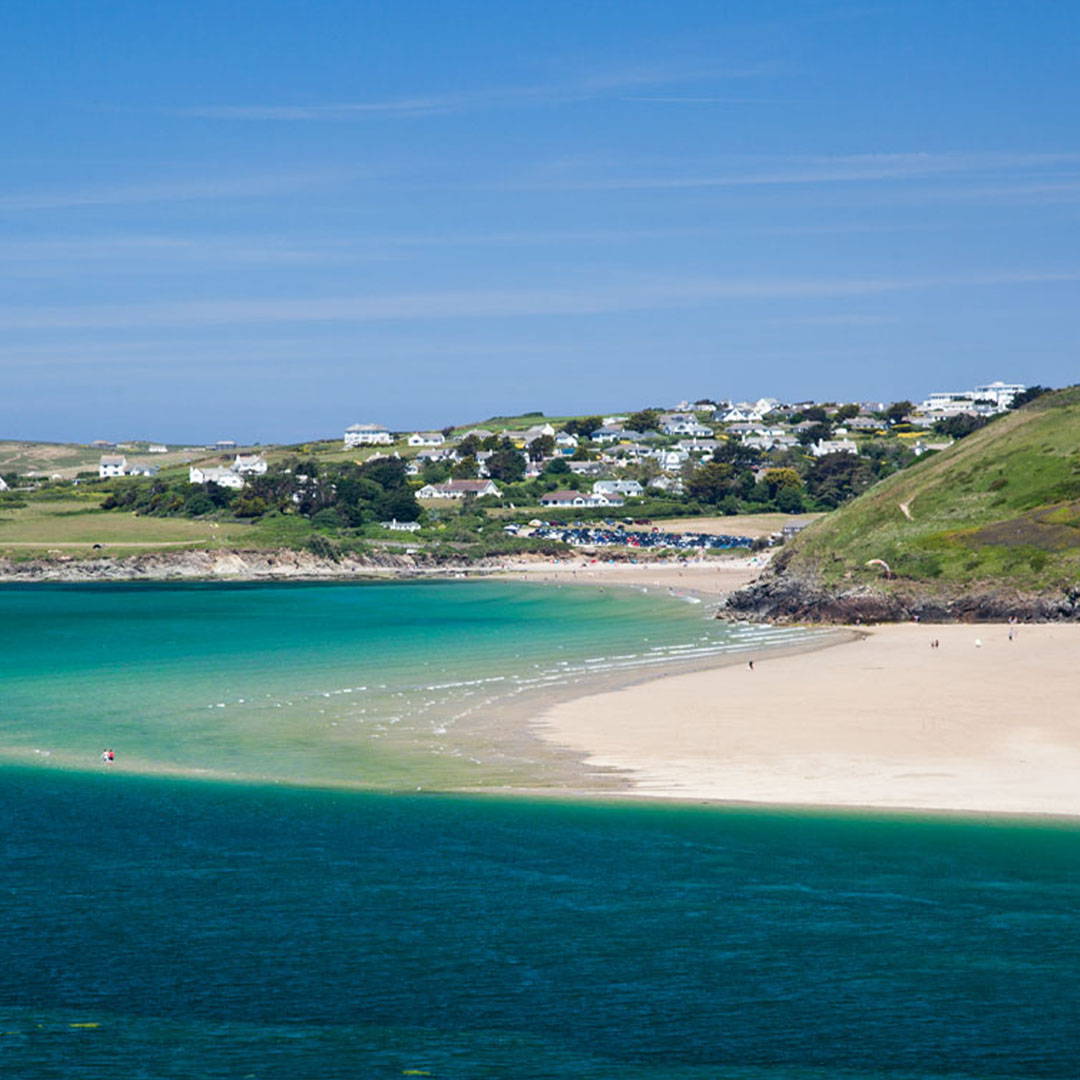 Daymer Bay in Trebetherick
Beach Dreaming:
Our Aspiga store is located just 5 minutes from Daymer Bay - so pretty!
Greenaway is a stunning little beach perfect for rock-pooling, paddling or swimming and enjoying a picnic or BBQ whilst enjoying the evening sunset!
Polzeath is great for surfing and other water sports.
Salon Deco Hairdressing in Trebetherick
Any ladies wanting a blow dry before supper, we can't recommend this Salon enough - and only 5 minutes from our Aspiga shop!
The perfect place for all your outdoor activities, available in multiple places in Cornwall. They offer boat trips & private charters where you can explore hidden coves, learn about the sealife, spot dolphins, puffins and seals in their natural habitat while cruising our turquoise waters.
They also offer:
- Surf Lessons - For all abilities
- Surf Hire - All equipment delivered to your door
- Fitness - Fun outdoor fitness & yoga classes designed for everyone
- Night Time Water Taxi - a hop on & off ferry operating between Rock to Padstow
Beach Cleaning:

Take Part in a beach clean up with Beach Guardians or carry out your own beach clean, you will be surprised at how much small pieces of plastic you find.

Beach Guardian CIC is a Community Interest Company based in Cornwall, United Kingdom. It was co-founded by father and daughter duo: Rob and Marine Biologist Emily.

Pamper yourself / Commit to get fit:
Hauora (www.hauoraathome.co.uk), have the best Spa therapists, Wellness experts and personal trainers who come to visit you in the comfort of your own holiday home.
They offer massages, facials and are adding yoga and personal training to their list of services soon!
The Aspiga Store in Trebetherick
Of course we're biased, but you must visit the Aspiga Trebetherick store to say hello! We'd love to see as many of our Aspiga customers as possible over the summer, so please do come in for a chat and a chance to see the collection in real life.
Check out our amazing team in the image (left): Lucy Macnamara wears our Carly Wrap Dress (sadly now sold out), our shop manager Sally Ann wears the Sophie Cotton Midi Dress and our shop assistant Percy wears the Gracie Embroidered Organic Cotton Maxi Dress.
---
Planning on visiting our Trebetherick store? Share your images with us on Instagram - tag @aspigalondon!
---