June 2020
WITH LOVE, IN THE TIME OF CORONA
As we start week 10 of lockdown (where has the time gone?), I've almost forgotten what life was like before. The last two months have made me realise, even more than ever, just how lucky I am that I live in a village (with a great community) in the countryside.

I feel I haven't achieved as much as I had hoped at the beginning, but I have to remind myself that I have still been working or did I just set myself an unrealistic list of all the things I would do, learn or change?
But, I have finally achieved one of my life ambitions and managed to plant myself a vegetable garden. After a few days of back-breaking work shovelling soil into my newly constructed raised beds, I was finally able to plant vegetable seedlings, many of which I had been given by friends in the village. I had never realised what a community there is around gardening, one I am now excited to be part of!
Every morning this week I have woken up with such a feeling of joy and excitement to go and see how my 'babies' have grown overnight! However, on Thursday disaster struck when I realised all my seedlings had been eaten by a little fat mouse or rabbit (beginners mistake I fear!) I think am now going to have to construct a rabbit barrier around my beds to keep everything safe from little nibbling friends in my garden (any ideas would be truly welcome).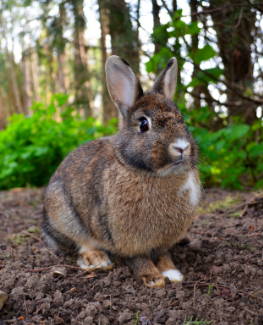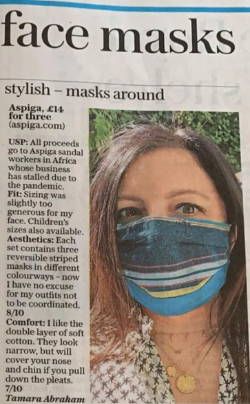 FACE MASKS
It was great to see our face masks featured in The Daily Telegraph, as one of their 10 Tried and Tested Fashionable Face Masks.

Our wonderful sandal suppliers have been busy making them and we have another 1000 on their way, as we keep selling out as soon as they land. So if you haven't ordered a pack yet, sign up now to "notify me" and we will let you know when you can next order for delivery before 8th June. A pack of 3 is £14.00 and gives jobs to our supplier's workers, who were left out of work, as all their sandal orders dried up due to the pandemic.
INSTAGRAM
On Wednesday I did my second live styling half-hour with @kateevansstyle. It was great fun. Kate gave some fantastic advice on what styles and colours suit different people. I learnt a lot from Kate and thank you to all of you who joined us.

Kate has been an Image Consultant and Coach for the past 16 years; working with clients from all over the world. Her expertise lies in helping people feel more confident in the way they look, feel and live their lives. The Image Consultancy line of her work is that of showing and teaching her clients what colours, cuts and styles of clothes will suit them best so they can dress with real conviction, happiness and self-assurance. Kate does private consultations if you want one to one guidance or she has a private membership group which is full of styling videos, community support and the opportunity to ask Kate direct questions twice a month, in live Q&A session. For more information- please see her website https://www.kateevans.co.uk/, Instagram or Facebook page.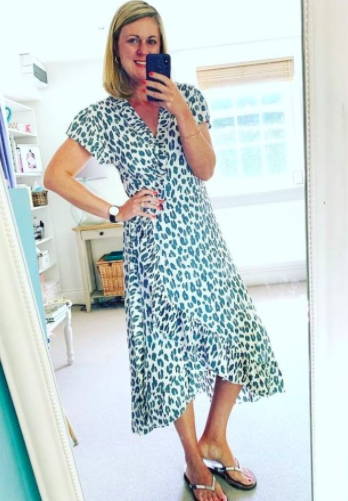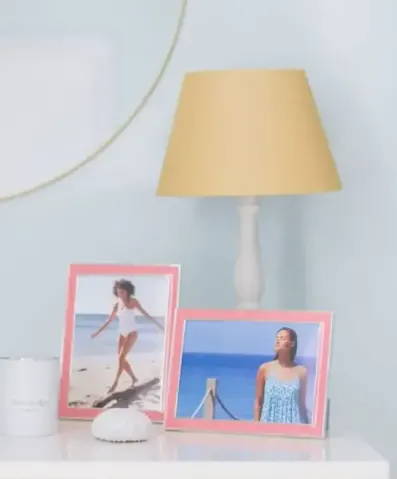 BRANDS WE LOVE AND WANT TO SHARE WITH YOU

Addison Ross - For all of us who have used some of this extra time to sort through old photos or your favourite photos on our phones (it's annoyingly still on my to-do list!) then Addison Ross is the perfect next step to actually get them printed and framed. They are a family run business selling beautiful, high-quality photo frames and accessories for the home.

They have a unique print & fit service which means your favourite travel photos can be uploaded with the ability to re-size, zoom in and add a filter, fitted to the frame of your choice and delivered for free so it takes the hassle out of having to search around for the perfect frame.
Holistic Silk - I absolutely love this brand, I was lucky enough to be given one of their silk eye masks a while ago and now never go on a trip without it. It really blocks out the light and they contain lavender, helping you drift off to sleep. Now the mornings are much lighter, I am using it at home too. More recently I treated myself to one of their silk pillowcases as I was waking up with such a dry face every morning. Such decadence, but sometimes we all need to spoil ourselves!
For 20 years, Holistic Silk has been dedicated to creating a truly therapeutic and beautiful Silk range that performs beauty and wellness benefits beyond their obvious function and appeal. Combining design, holistic know-how, a touch of je ne sais quoi and true craftsmanship, Joanna creates unique products that not only help you to feel and sleep better but make a ten-minute break seem like an hour. And goodness knows, we can all use a bit of that.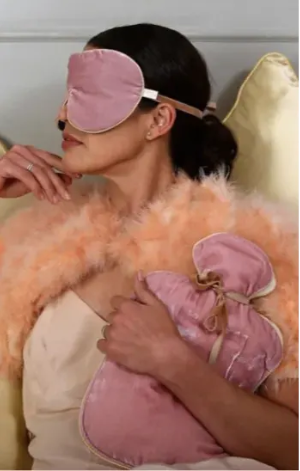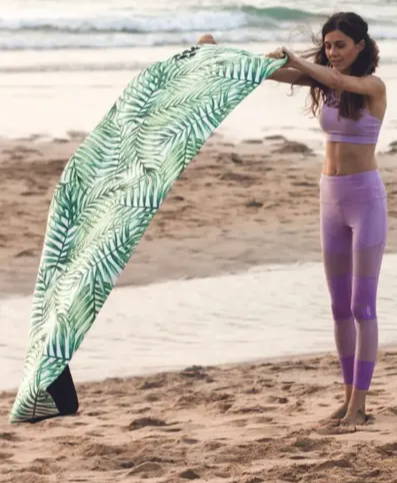 Yogi Bare - This is a great Eco-conscious yoga lifestyle brand. Yogi Bare offers an array of light-weight and foldable travel yoga mats to allow you to move and flow wherever you may be.

Although we haven't been on the go much, these are fab for when we do get going again. I was never able to travel with my past yoga mat as it was just too bulky, now I can even walk up the hill with it to do a quick practice in the countryside.
The mat is made from a super flexible natural rubber material with a microfibre towelling layer that can be folded up to the size of a jumper (1.5kg to be exact!), so much easier to travel with than a standard yoga mat.   Additionally, the mat can even be cleaned in a washing machine! The Yogi Bare Teddy mat is the ultimate yoga mat innovation for home and away.
How lucky we are to have, yet another bank holiday, in the sunshine. It feels like the weather has been so kind to us during these difficult times. Enjoy today in and once again thank you so much for all your support. I have been blown over by how supportive all our lovely customers and friends have been, as the first month of the lockdown was truly a very difficult and worrying time for the business.

Take Care and Warm Wishes

Love Lucy
x