What to do in Stow-On-The-Wold
We are very excited to announce the opening of our new store in the pretty town of Stow-on-the-Wold, on Saturday the 25th February. This will be our 9th UK store as well as a store in Barbados. As part of our research into the local area, we have uncovered lots of interesting things to do which are shared below. Be sure to pop into our new store, situated on Digbeth Street, just down from the town square, and say 'Hello'. We'd love to meet you!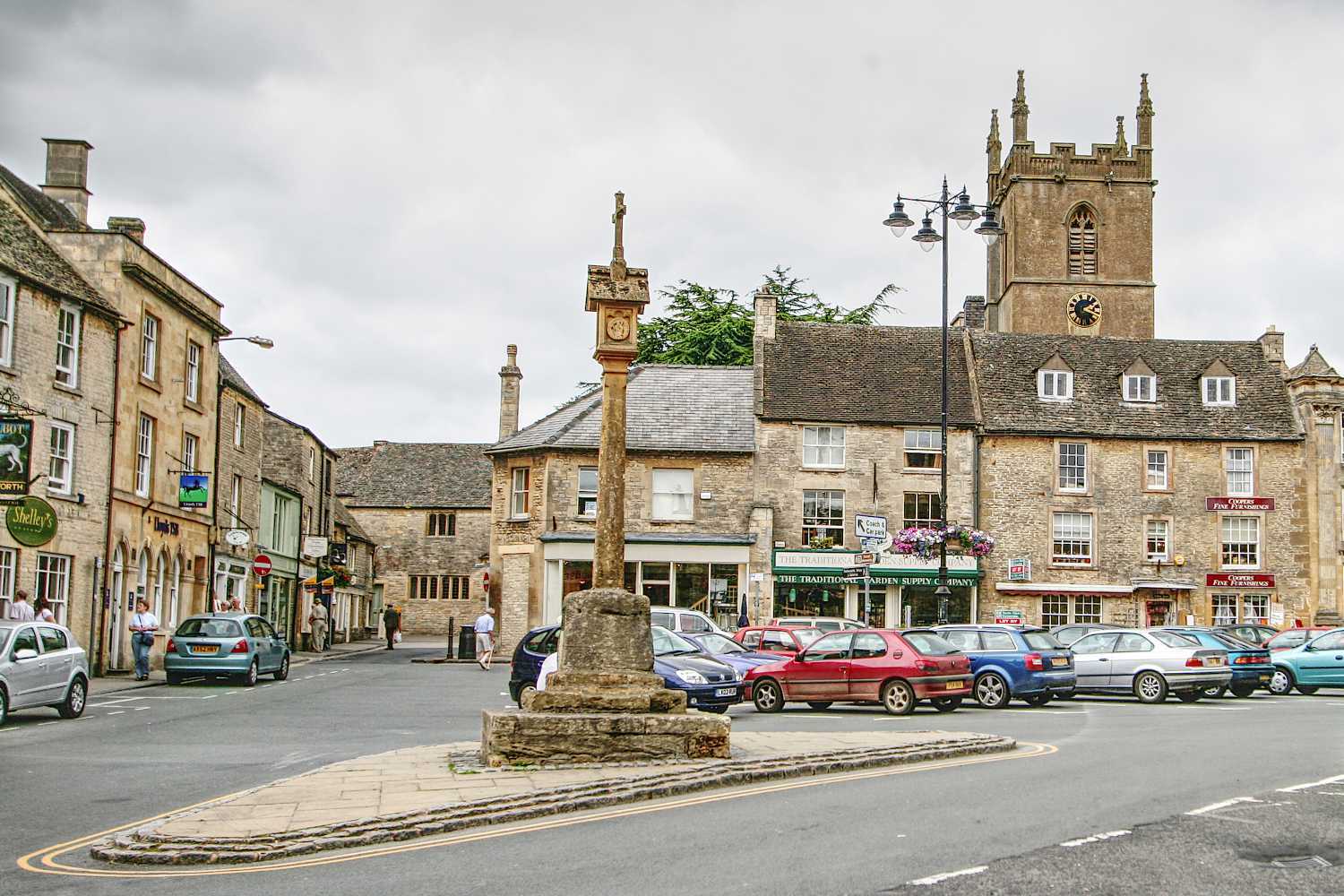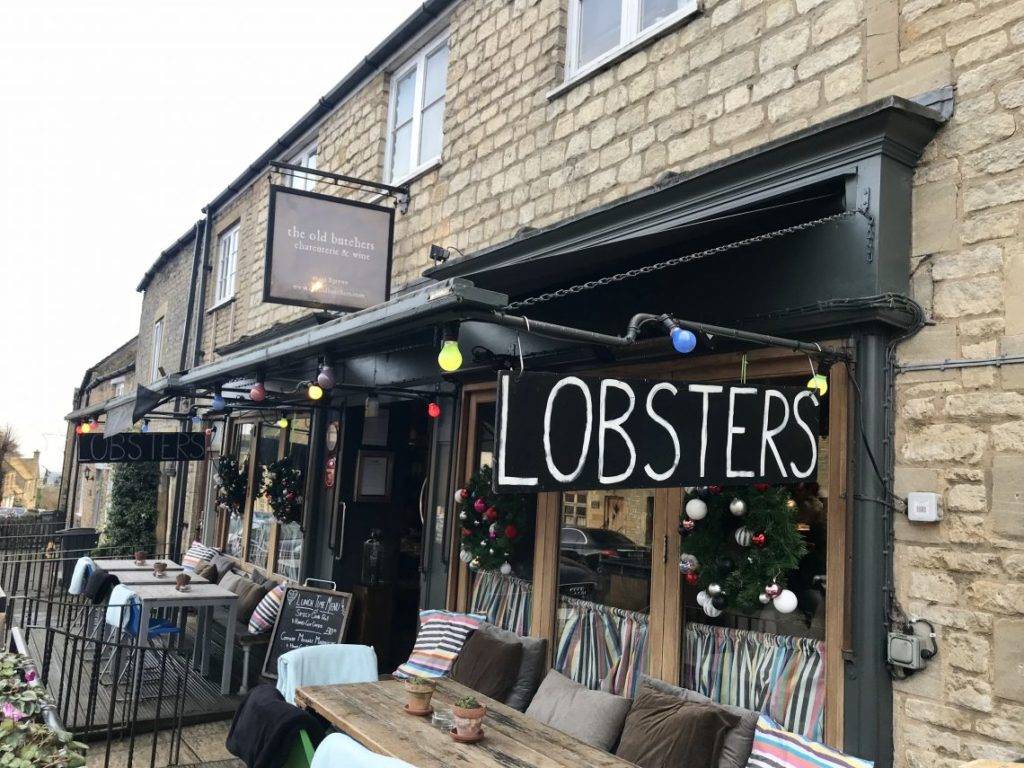 The Old Butchers
A family owned butchers shop turned restaurant. With casual dining, a warm and inviting atmosphere and an extensive menu to suit all tastes, from meat favourites to exquisite seafood dishes, The Old Butchers is a must-stop for anyone travelling to or through Stow-on-the-Wold.
Alexious
Alexious is a family run Mediterranean restaurant and bar, established by brother and sister team Aris & Cleo Alexiou. Situated in the heart of Stow, the restaurant offers a fun and vibrant space for customers, whilst also experiencing a taste of the Mediterranean way of life. The reviews are all 5 star and the must have on the menu is the moussaka.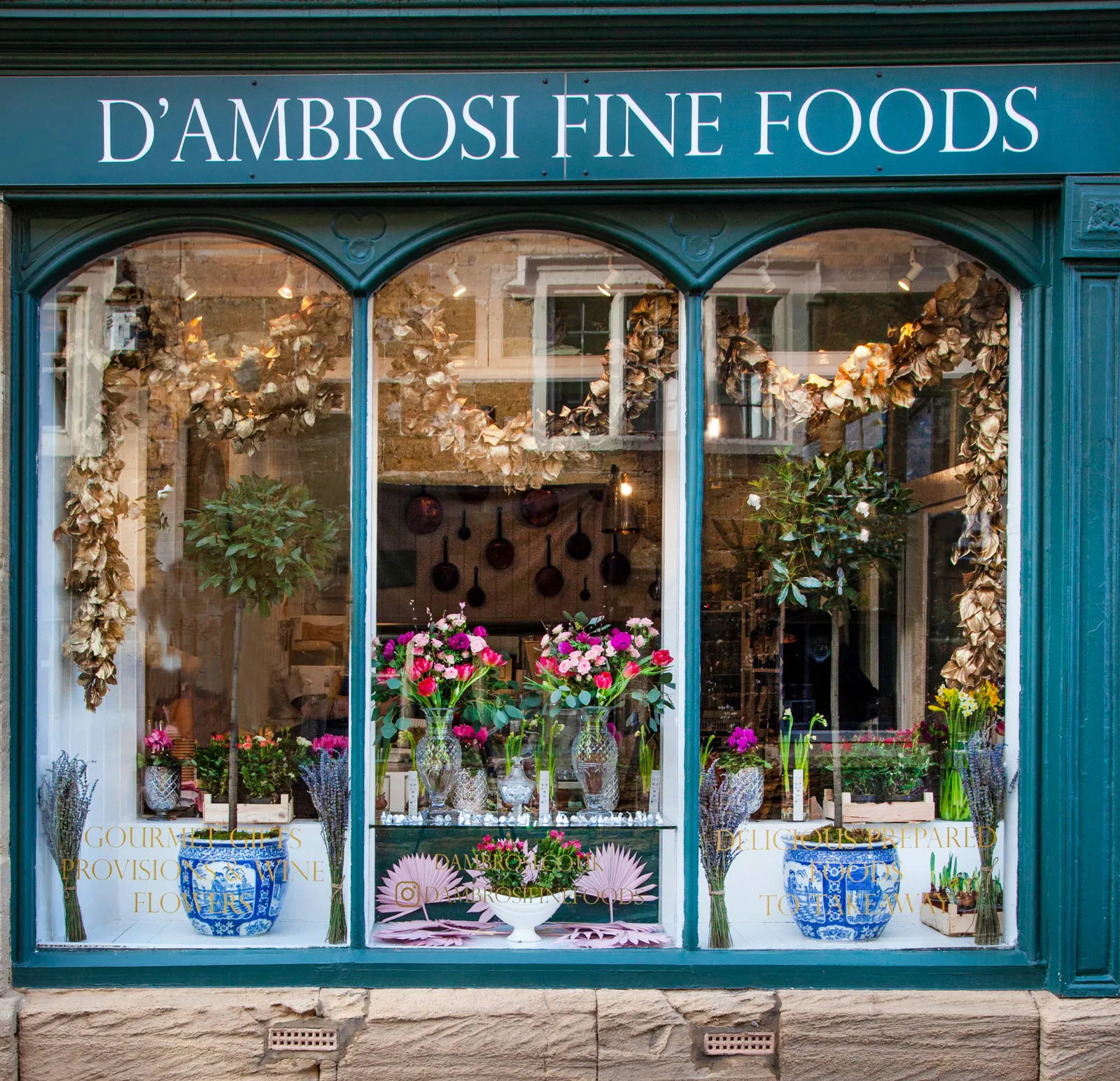 D'Ambrosi
GOURMET FOOD TO GO
Located on Digbeth Street, D'Ambrosi is a refined culinary concept, providing restaurant-quality food-to-go, as well as a curated selection of wines, liquors, homemade candles, and floristry services. D'Ambrosi is committed to using local, responsibly sourced, sustainable food to develop their exceptional dishes.
We are so excited to have opened our newest Aspiga store in Stow-on-the-Wold on Saturday the 25th February.
Established in 2006, we are a responsible fashion brand who continues to lead the way in sustainable and ethical fashion - putting people and our planet first.
We partner with artisans and suppliers, primarily in Kenya and India, to create contemporary and stylish clothing collections for women and men using natural, organic and sustainable materials.
Be sure to pop in and say hello!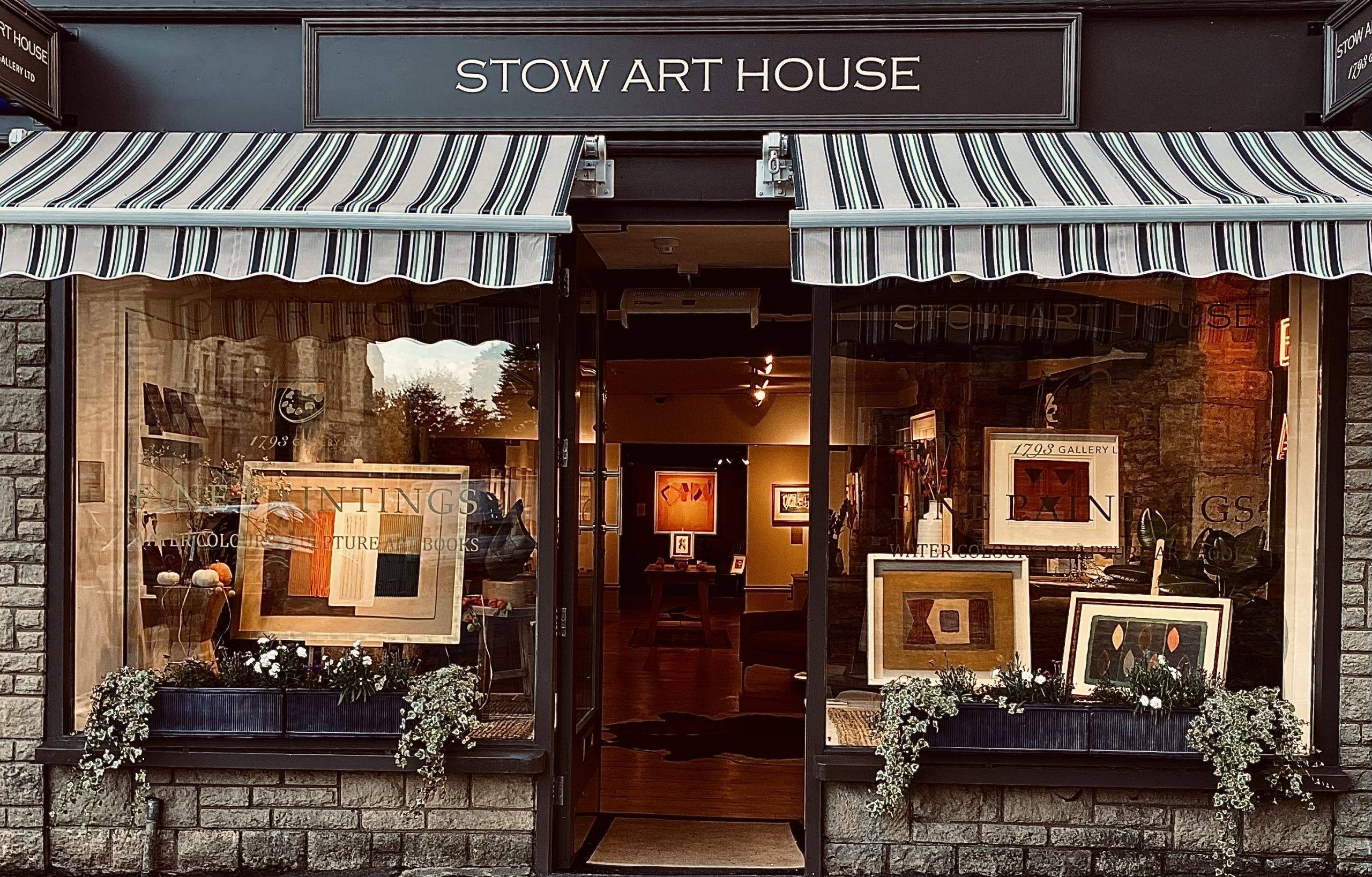 A stylish art gallery on the market square. Visitors will find a warm welcome within, along with original 20th Century British Art. Specialising in Abstract art from St Ives, sculpture and a selection of country furniture.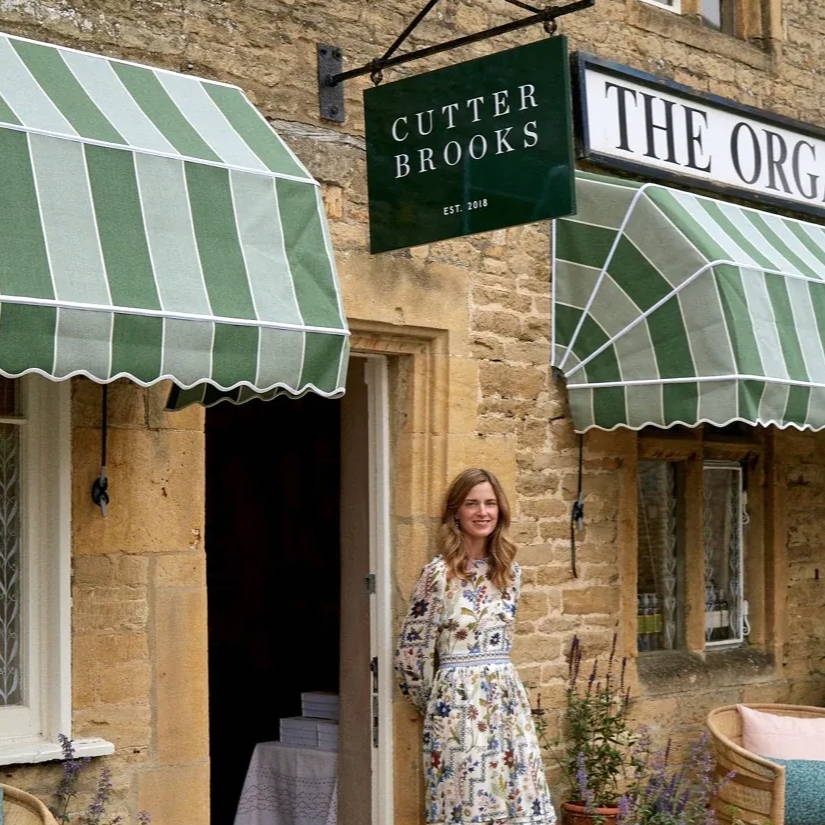 Exquisite English country fashions curated with an exacting Manhattan eye by Amanda Brooks. The shop aspires to be a chic version of a "country store" with carefully chosen things for your closet, your home, and your hostess.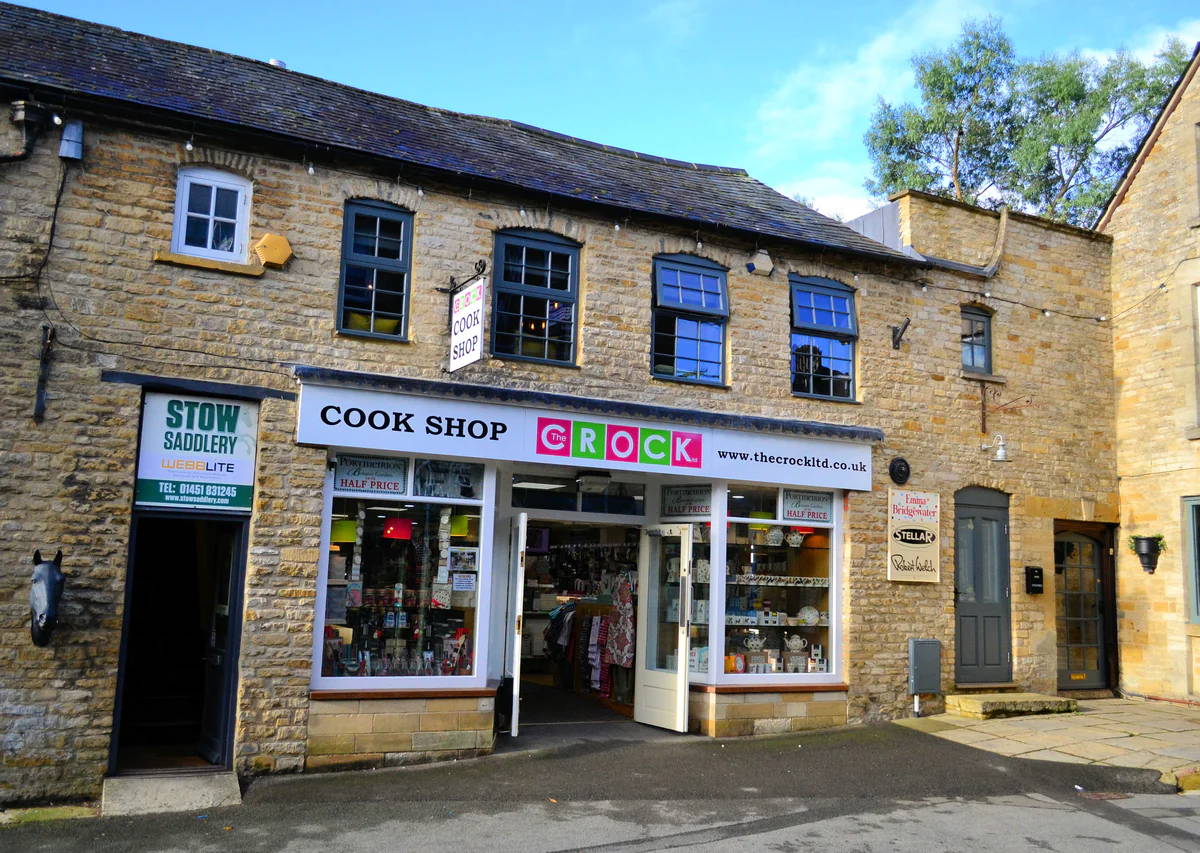 The Crock Ltd opened nearly 25 years ago and has sells pretty much everything you need for your home. Having started out selling china teapots. The Crock has since grown over the years to stock over 7000 lines for the kitchen and home, whilst still possessing the original ethos of good quality tableware at affordable prices.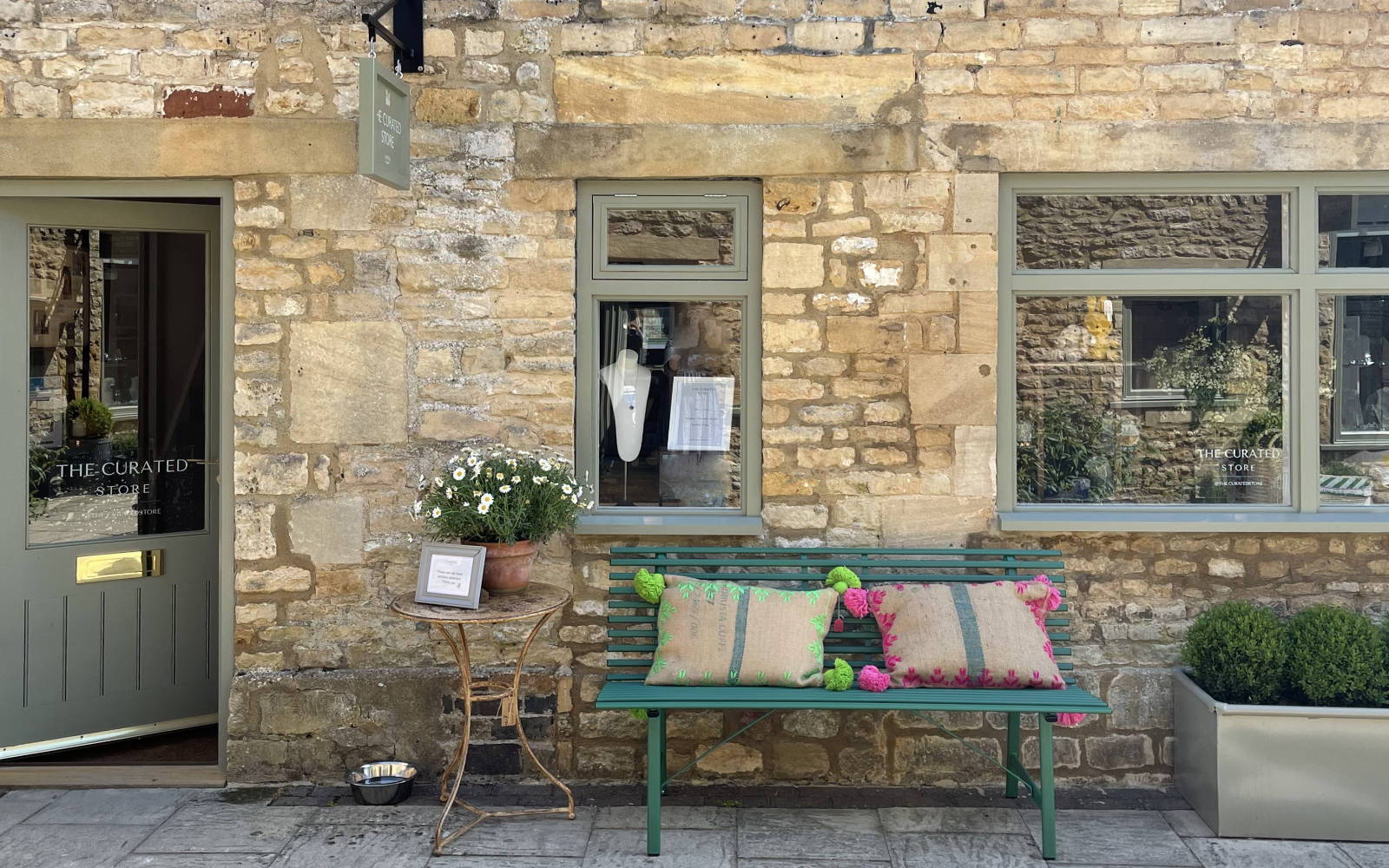 The Curated Store is a beautiful pop up shop, exhibiting a monthly rotation of small independent businesses, artisans and artists. The store sells a range of fashion, homewares and gifts. You can find this stunning boutique in Talbot Court just off the main square. Definitely worth popping in!
Fairfax & Favour
Just two doors down from our new Aspiga store, is the lovely Fairfax & Favour, which highlights British Country Women's Fashion. All their designs are with the country pursuits in mind, with a hint of style and adventure. Be sure to walk down Digbeth Street, just off the town square and see us both there!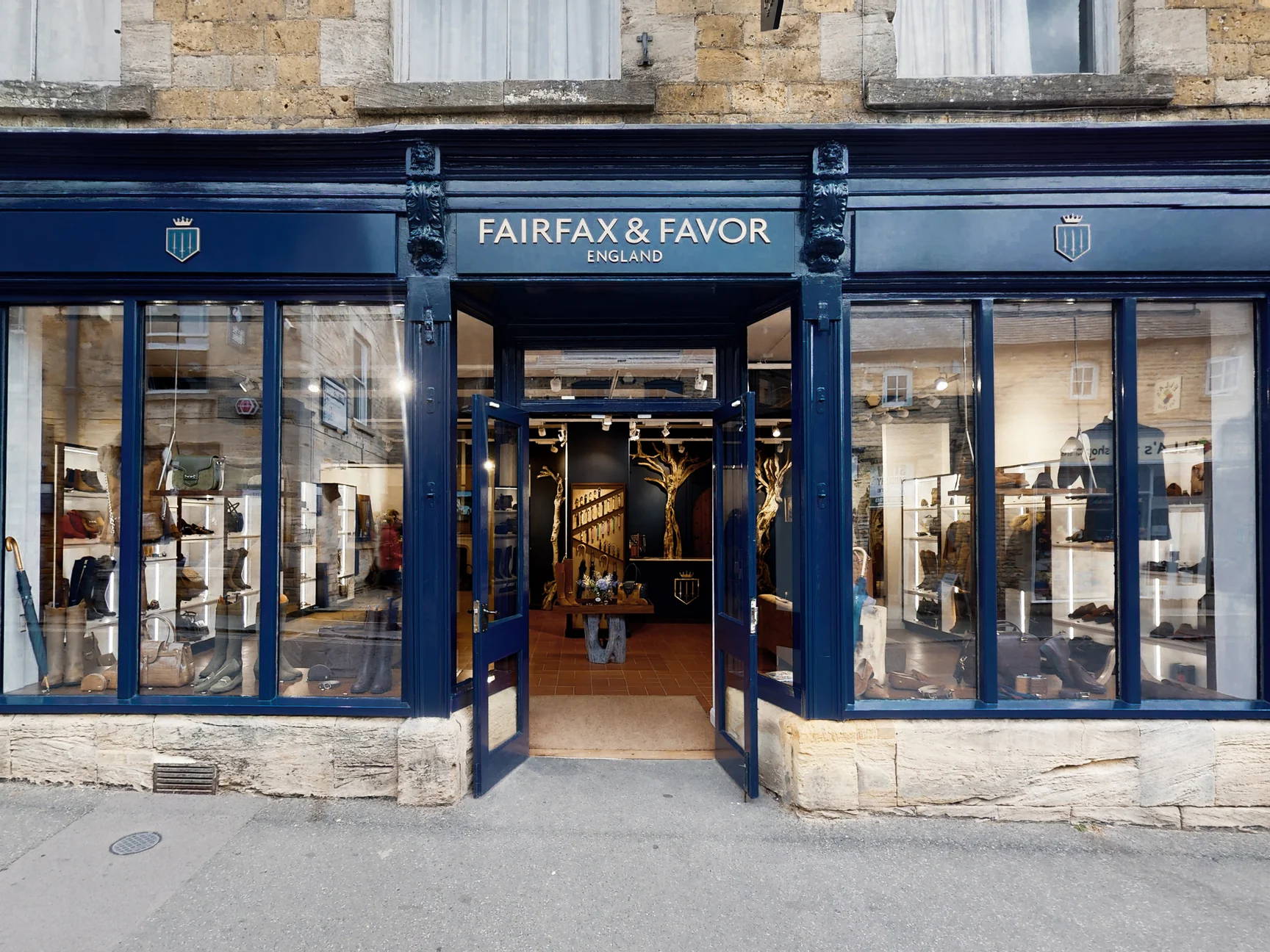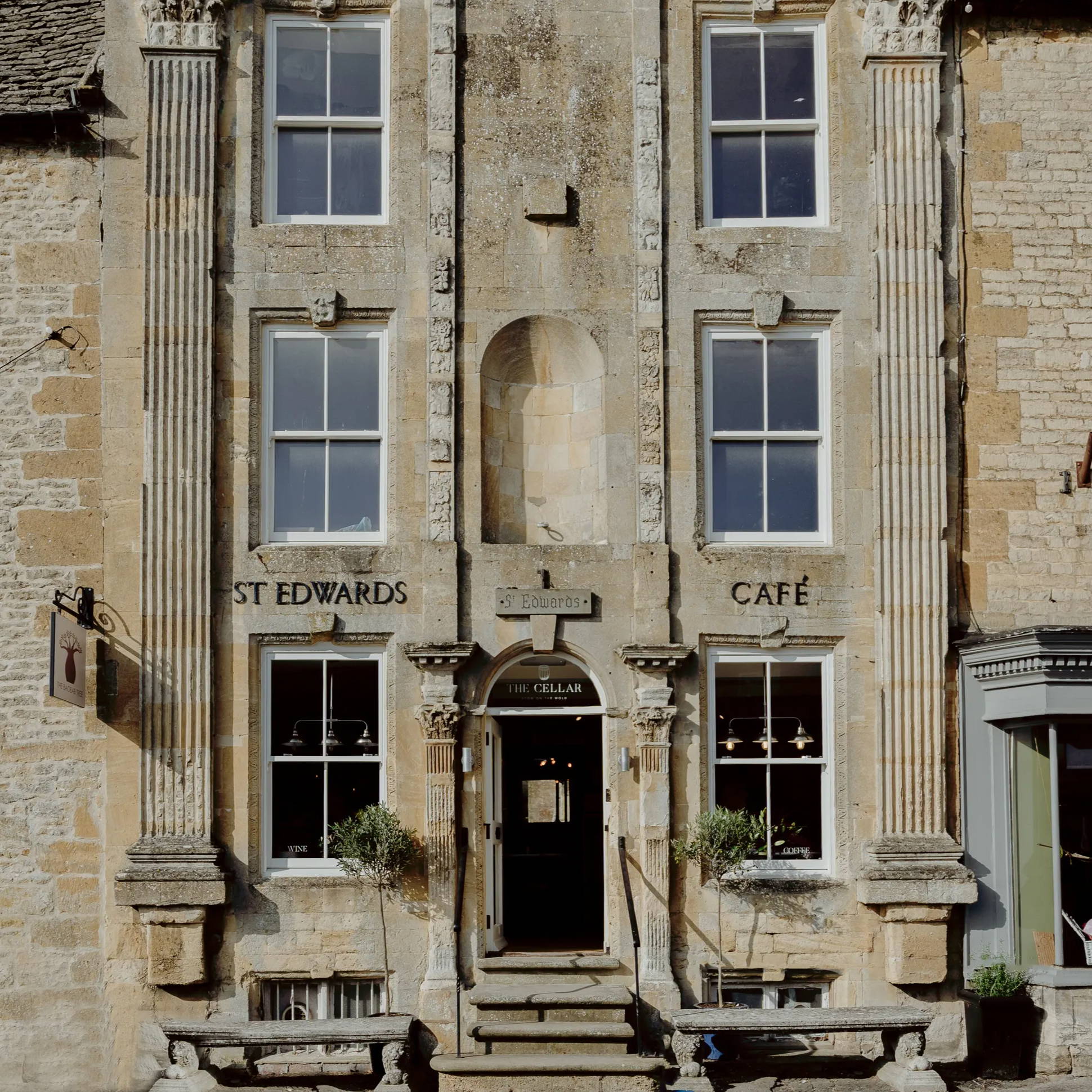 The Cellar
ORGANIC, BIODYNAMIC & NATURAL WINE SPECIALISTS
An intimate spot located in the historic market square. Over 150 wines to drink in or take away with a strong leaning towards natural & low intervention producers. A wine bar serving up esoteric wines by the glass alongside European inspired small plates including cheese & charcuterie boards.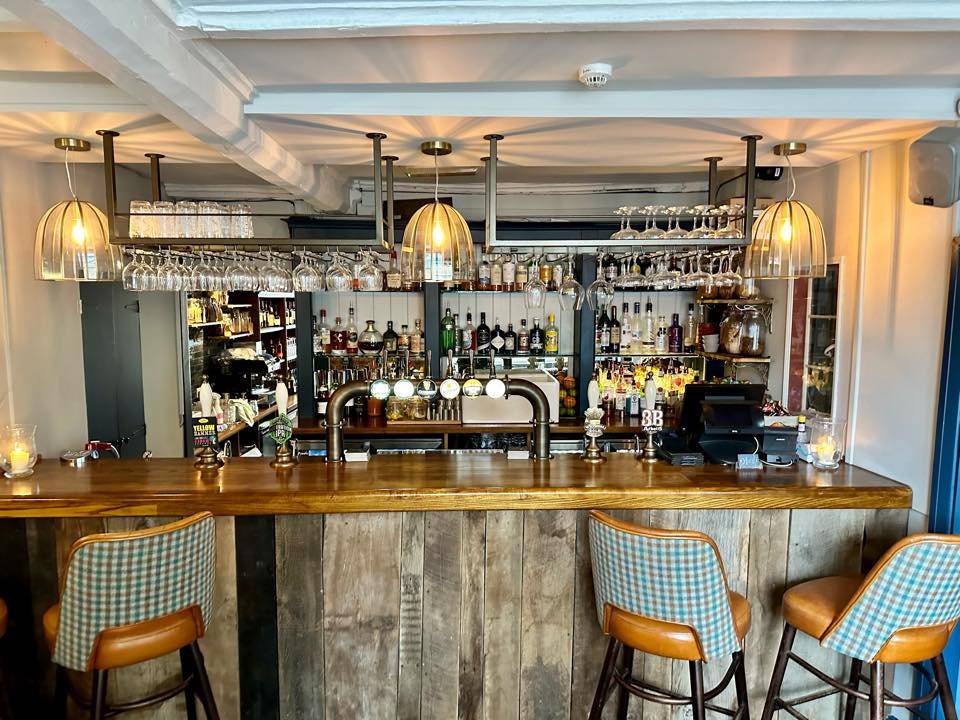 The Stag
Set in the historic market town of Stow, The Stag boasts a front bar that is popular with locals, a lounge that visitors find irresistible and a large back bar, which includes the oldest part of the building. The Stag also offers a large restaurant and 23 elegant rooms in its wonderfully restored Georgian Townhouse and Coach House.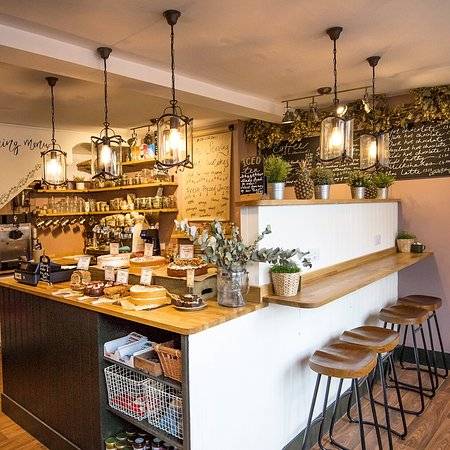 The Coach House
If you are searching for the best coffee in Stow-on-the-Wold, you must try the Coach House Café; A charming three-story café in the main square. Relax and indulge in their mouth-watering cakes and scrummy sandwiches.
42ND East Bakehouse
Step into the cosy environment of 42ND East Bakehouse and indulge in a scrumpy cake and a delicious cup of coffee, positioned just opposite the Aspiga store. Selling indulgent goodies such as gooey cookies and moist brownies, these are the best sweet treats in town!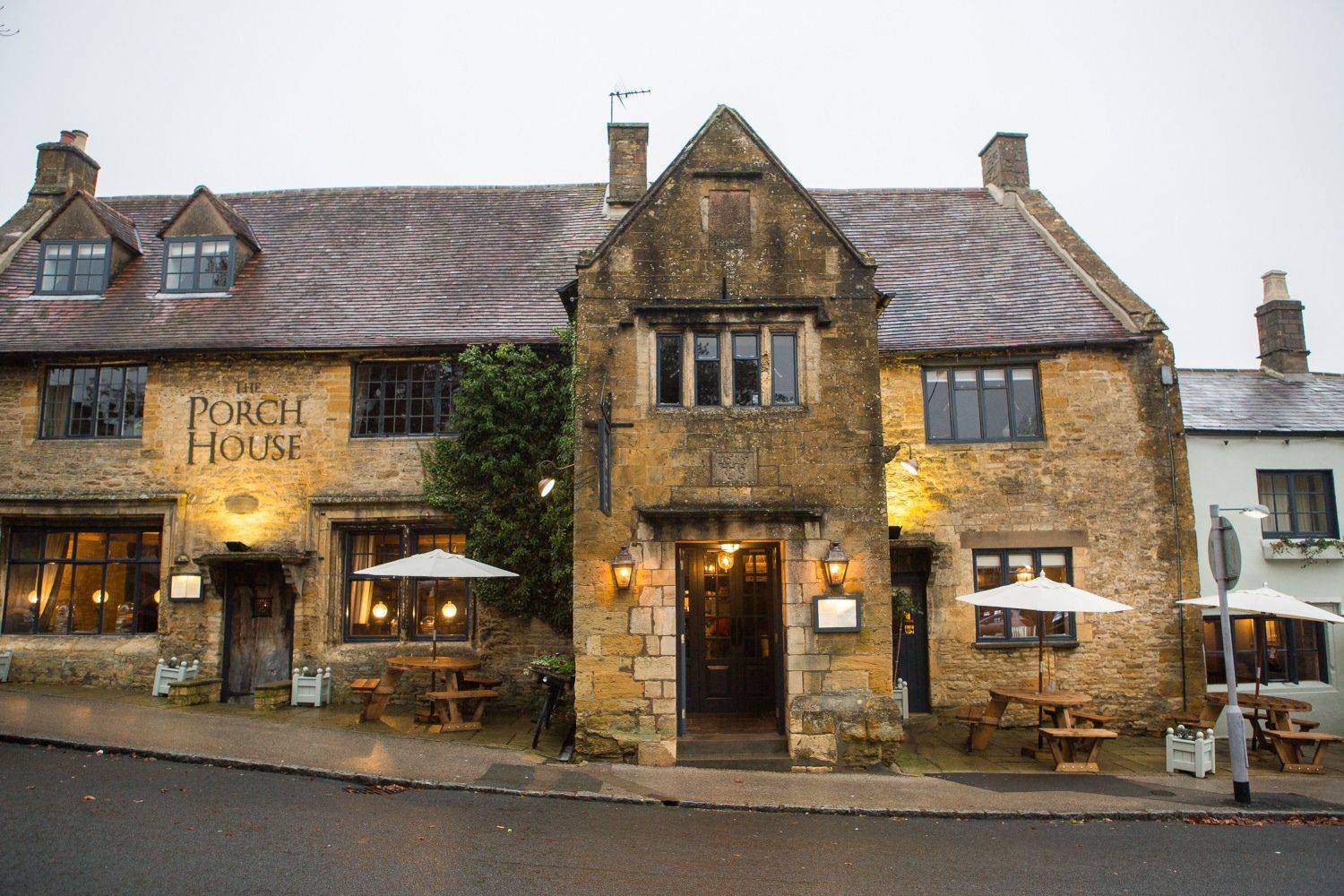 The Porch House
The Porch House is a lovely historic pub, restaurant and B&B, centrally located in the heart of Stow-on-the-Wold. Steeped in history yet with a contemporary twist, the Porch House provides a peaceful and special setting to dine, drink and stay. We love that they are also pet friendly!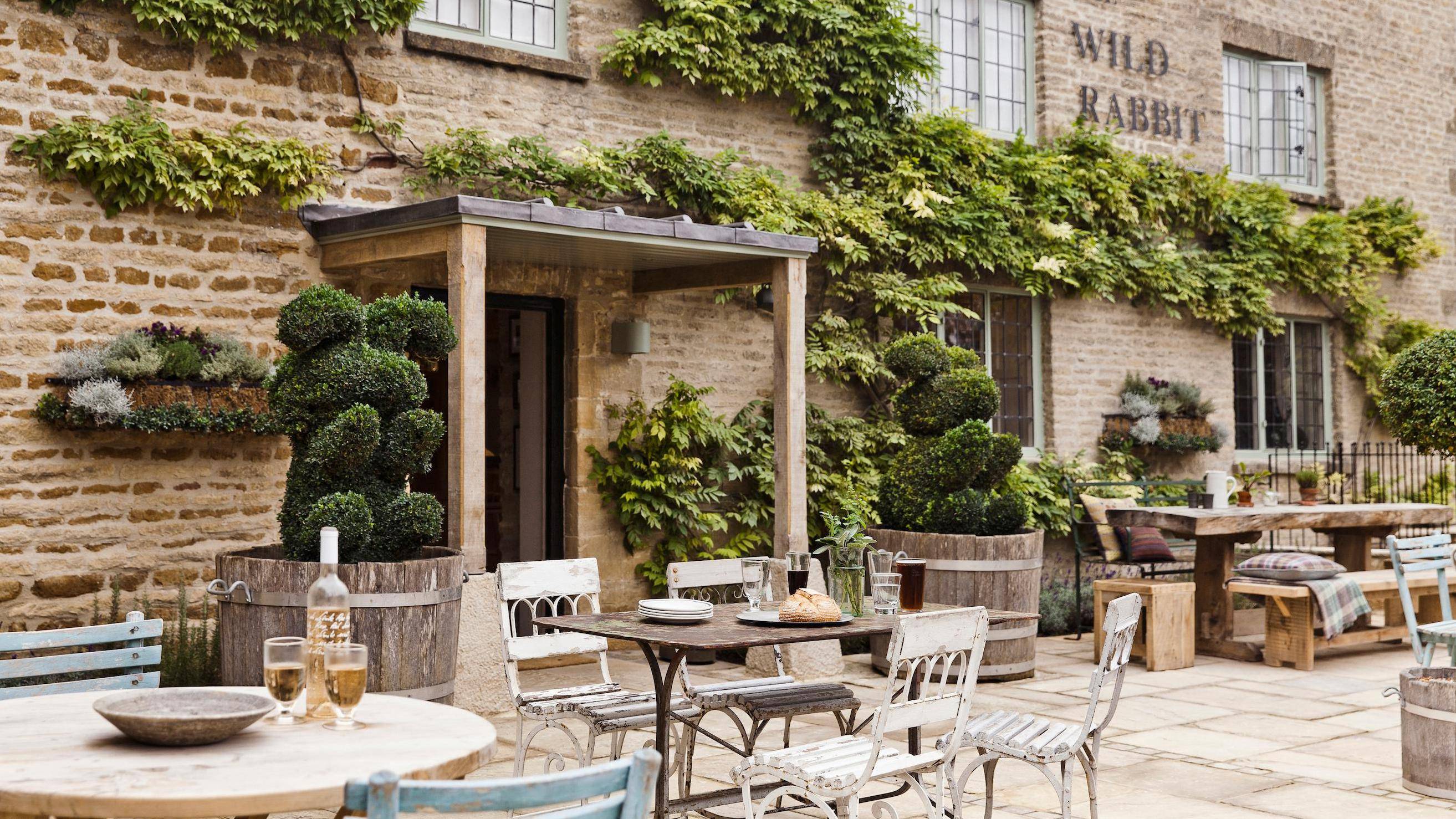 The Wild Rabbit
The Wild Rabbit in Chipping Norton is a lovely 18th-century stone pub with rooms, which forms part of the Daylesford Estate - one of the most sustainable organic farms in the country. The bedrooms are beautiful and have a real home-away-from home feel. Each room offers modern and traditional elements, including exposed stone, re-used aged oak beams and warm earthy linens and wools.
Soho Farmhouse
Just a short drive from Stow-on-the-Wold, Soho Farmhouse is set on 100 acres of scenic Oxfordshire countryside. Stylish rooms, huts and cabins can be booked as a member or member's friend. Whether you are looking for a wholesome spa break, a party spot or a family-friendly break, Soho Farmhouse is your perfect destination.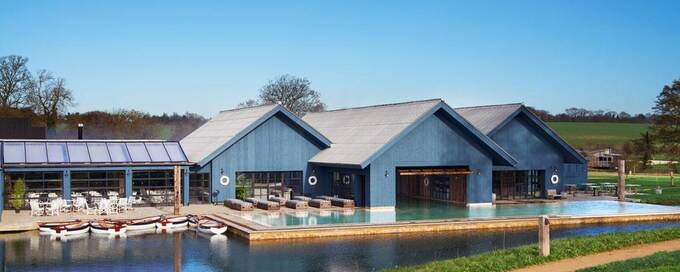 What To Do In The Surrounding Area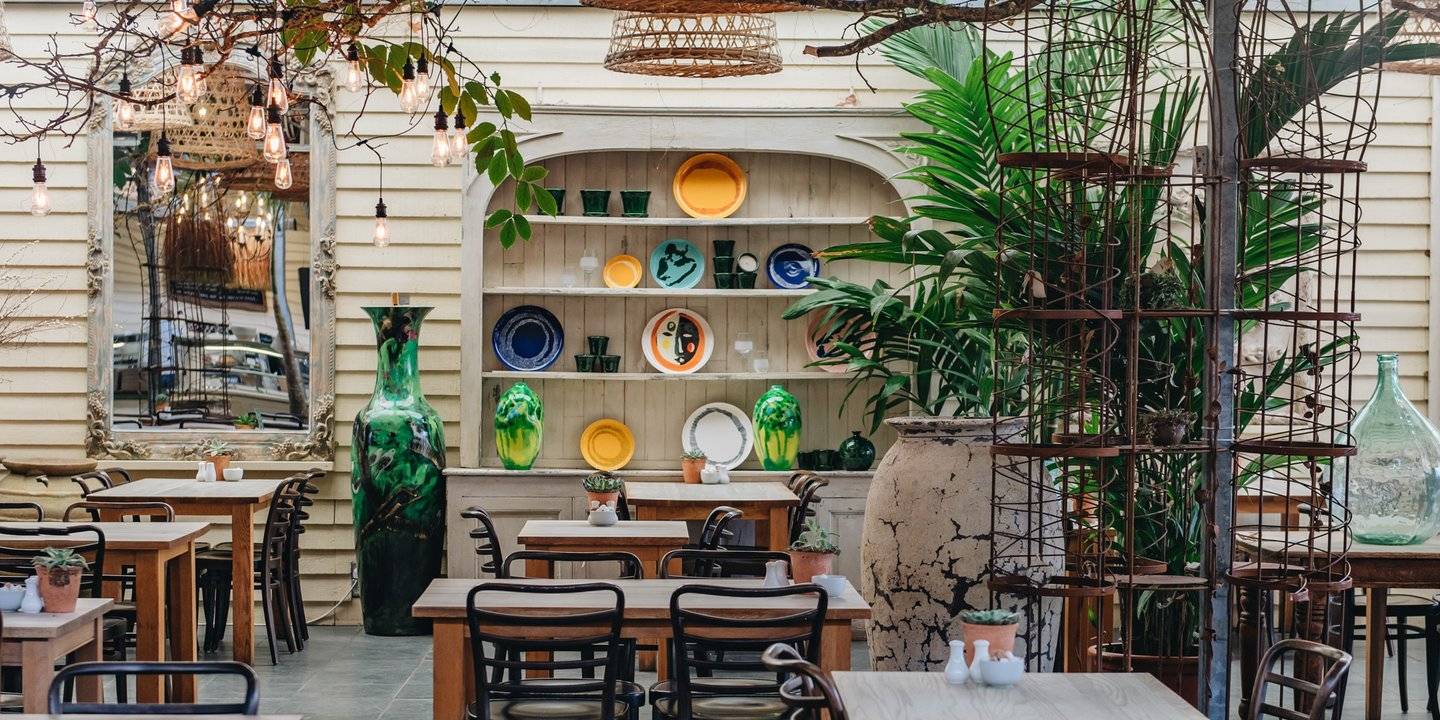 Established in 1976, Burford Garden Centre is an independent family-owned business nestled in the Cotswolds. Everything is beautifully curated with a mix of plants, home décor, furniture, clothes and food. You will discover unique, high-quality plants and an array of stylish garden and home accessories.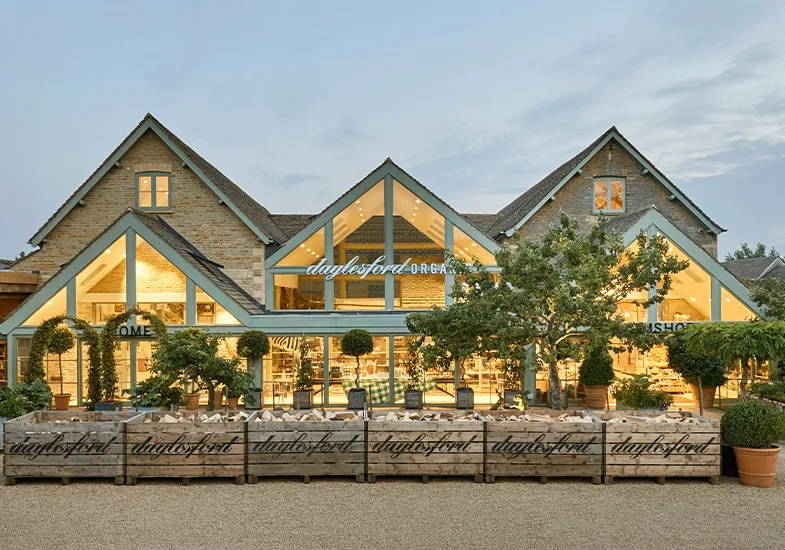 Pop into the Cotswolds' best known farm shop, where you can buy seasonal organic fruit and vegetables harvested from their market garden, pasture-raised meat, fresh homemade bread and award-winning cheese. To the left of the farm shop is the stunning homewares department, selling a collection of beautiful, luxurious tabletop collections, candles, gifts and household goods.
After a successful shopping trip, enjoy a bite to eat in the excellent restaurants that are on offer, including the Trough Café, a Michelin green star dining room and courtyard; the Old Spot restaurant, which serves seasonal sharing platters and delicious wood-fired pizzas. Lastly, the Legbar, a relaxed and calming space for a coffee in the morning or a vibrant cocktail at lunch.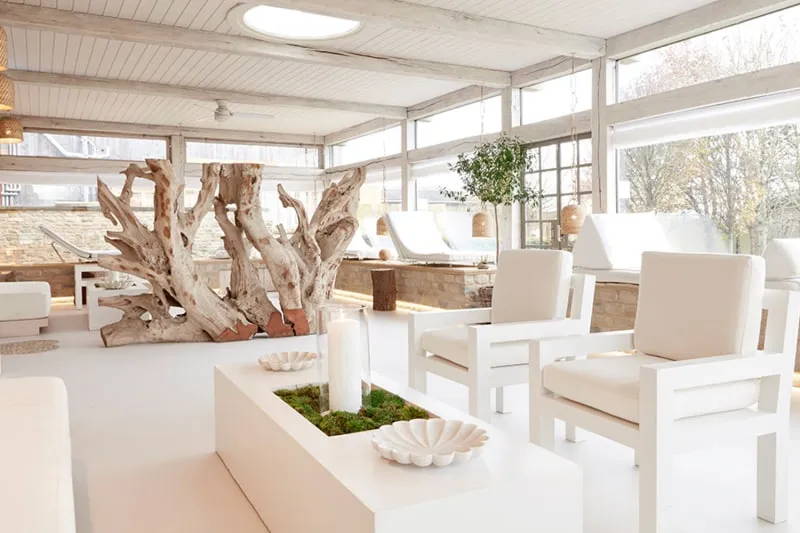 A rejuvenating spa day can be just what you need to relax and recuperate after a long week. Indulge in a selection of treatments, from facials and massages to mind and movement classes at Bamford Wellness Spa, situated in the heart of Daylesford Organic Farm.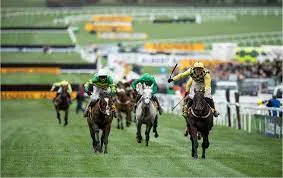 Cheltenham racecourse has hosted racing since 1850. The highlight of the year is the Cheltenham Festival, which runs over four days in March; Tuesday 14th to Friday 17th of March this year. The festival is widely considered the pinnacle of jump racing, featuring 14 Grade One races, as the best horses, trainers and jockeys go head-to-head.
Stow-on-the-Wold to Bourton-on-the-Water Walk
The walk joins two picturesque Cotswolds villages. The route runs for 4 miles, descending from the higher village of Stow-on-the-Wold to Bourton-on-the-Water. En route there are old mills, river views, rolling hills and the popular village of Lower Slaughter. At the end, enjoy some post walk refreshments at the cosy, traditional pub, the Mousetrap Inn.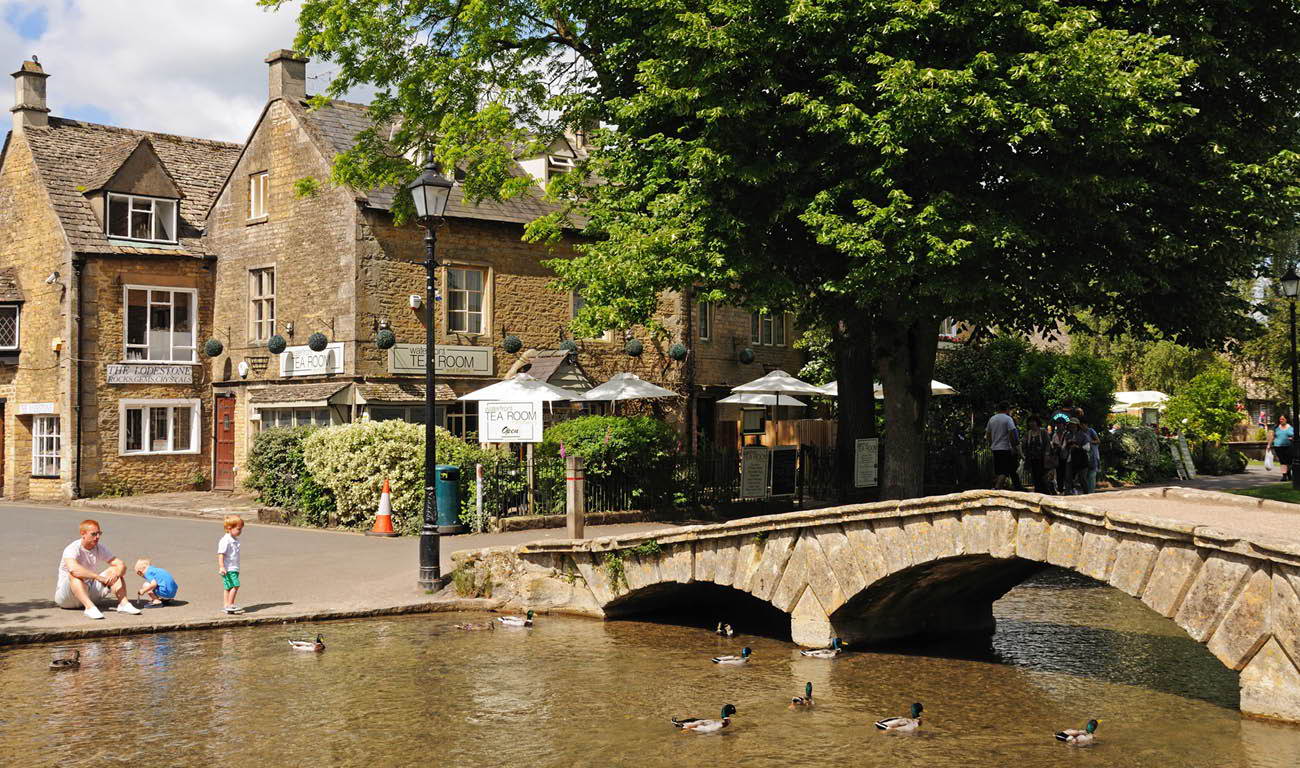 Stow-on-the-Wold to Broadwell Village Walk
This walk takes you from Stow-on-the-wold to Broadwell and back. It is a gorgeous route, through the quieter part of the national park, consisting of country roads and trails. You will follow a gentle decline into the valley as you make your way to Broadwell. On the way you will be greeted by stunning views of landscape and livestock.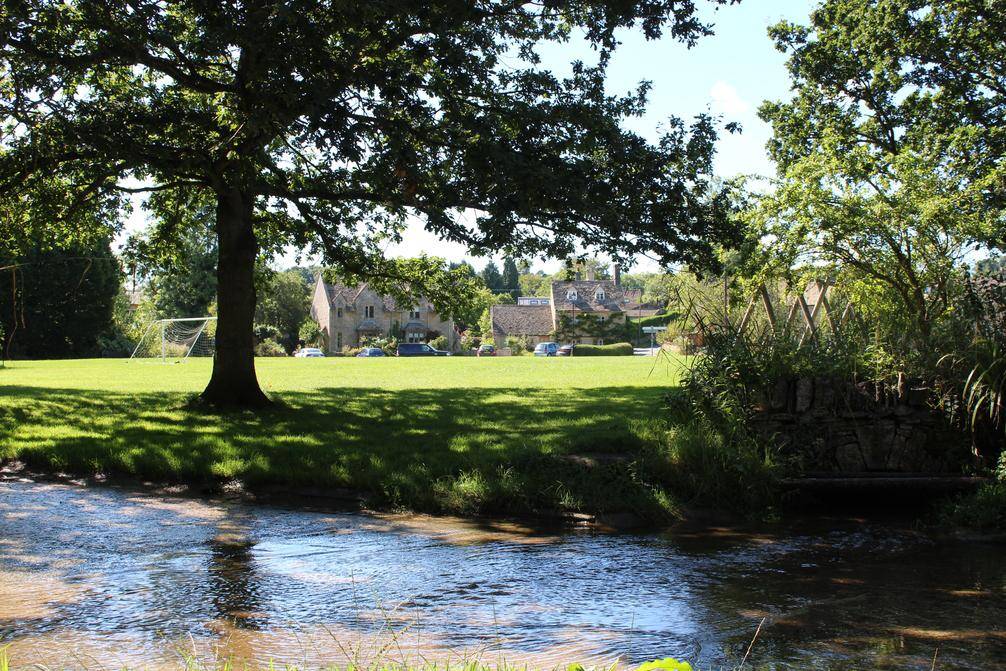 Blenheim Palace
Blenheim Palace sits on 2000 acres of stunning British landscaped parkland and formal gardens. Explore the palace and visit the beautiful landscape by buggy, tour or stroll one of the many park walks or free trials and see a wide variety of wildlife.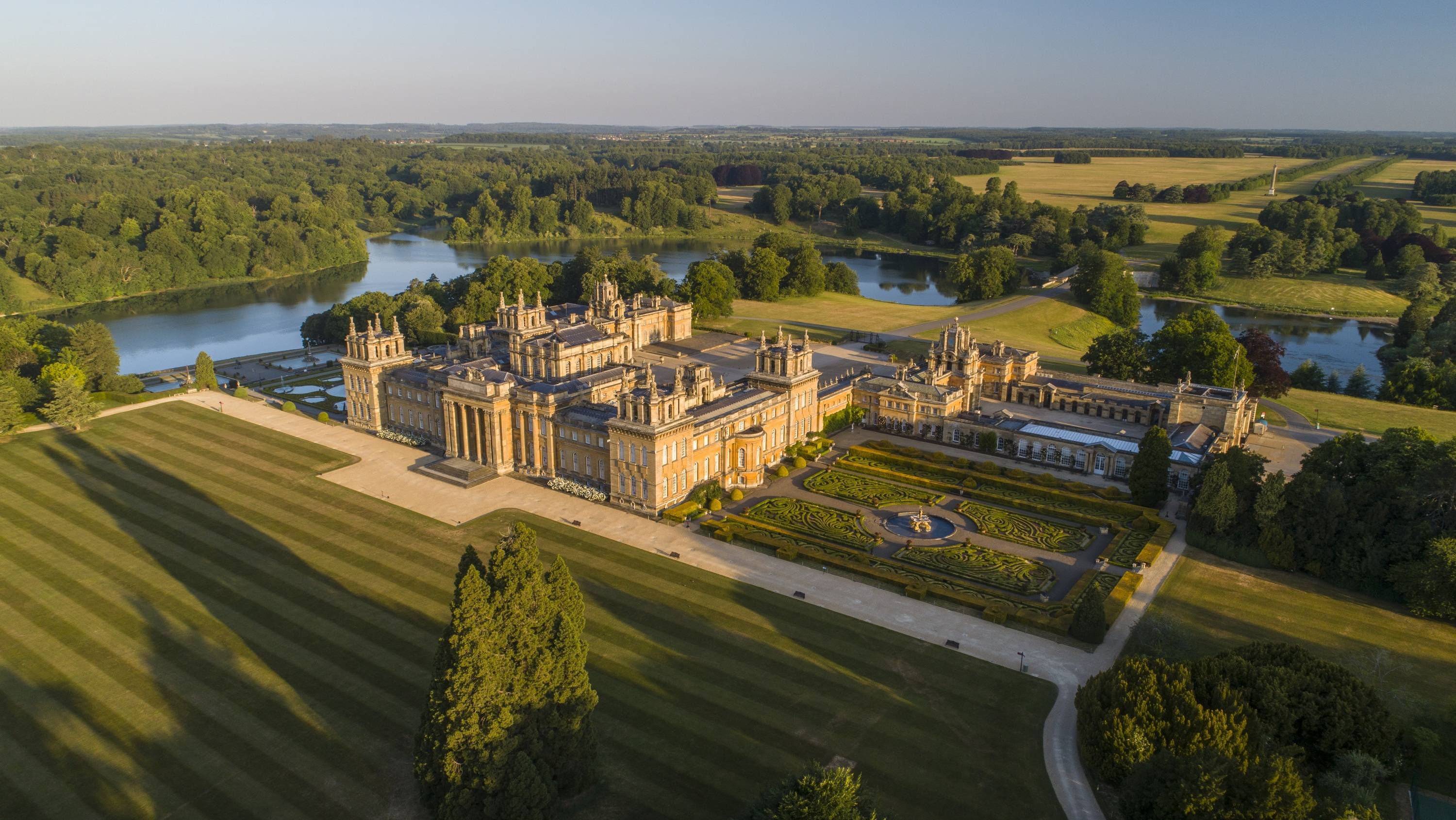 ---