Aspiga belts are beautiful, colourful and noticeably well-made, but there is more to the story than the vibrant beads that meet your eye.
Hand beading is a tradition that dates back hundreds of years in Kenya. All of our belts are handmade in Kenya by suppliers with small work forces creating much needed jobs for local men and women as well as revenue for the local community.   We discuss design ideas for each belt with our suppliers and together come up with the final colours and patterns. The leather part of the belt is sourced from tanneries in Nairobi and then dyed.
The traditional beading technique used is truly an art form and ensures that no two belts are alike. It takes an entire day to complete the sorting, threading and beading of the complicated patterns on each belt.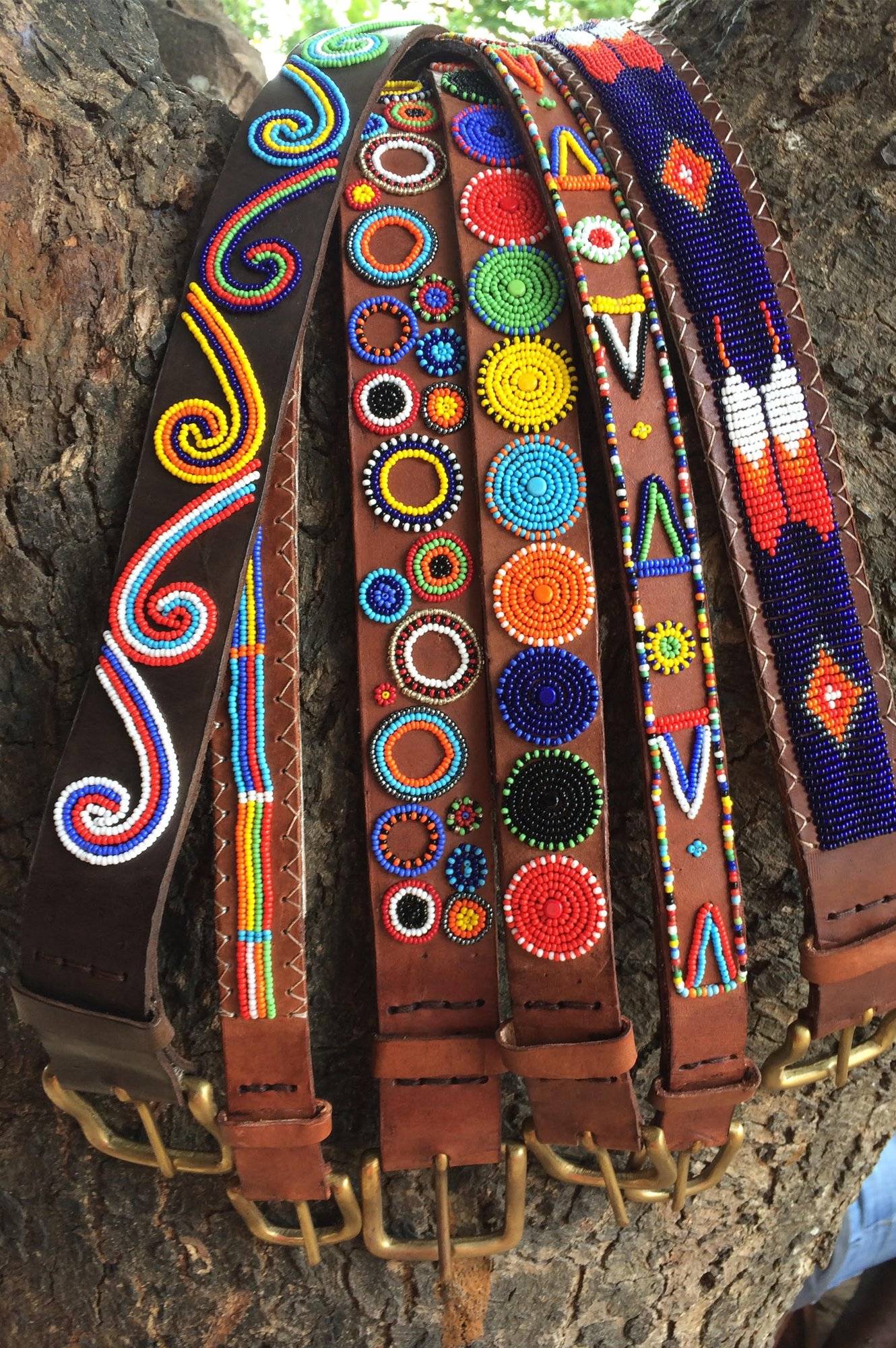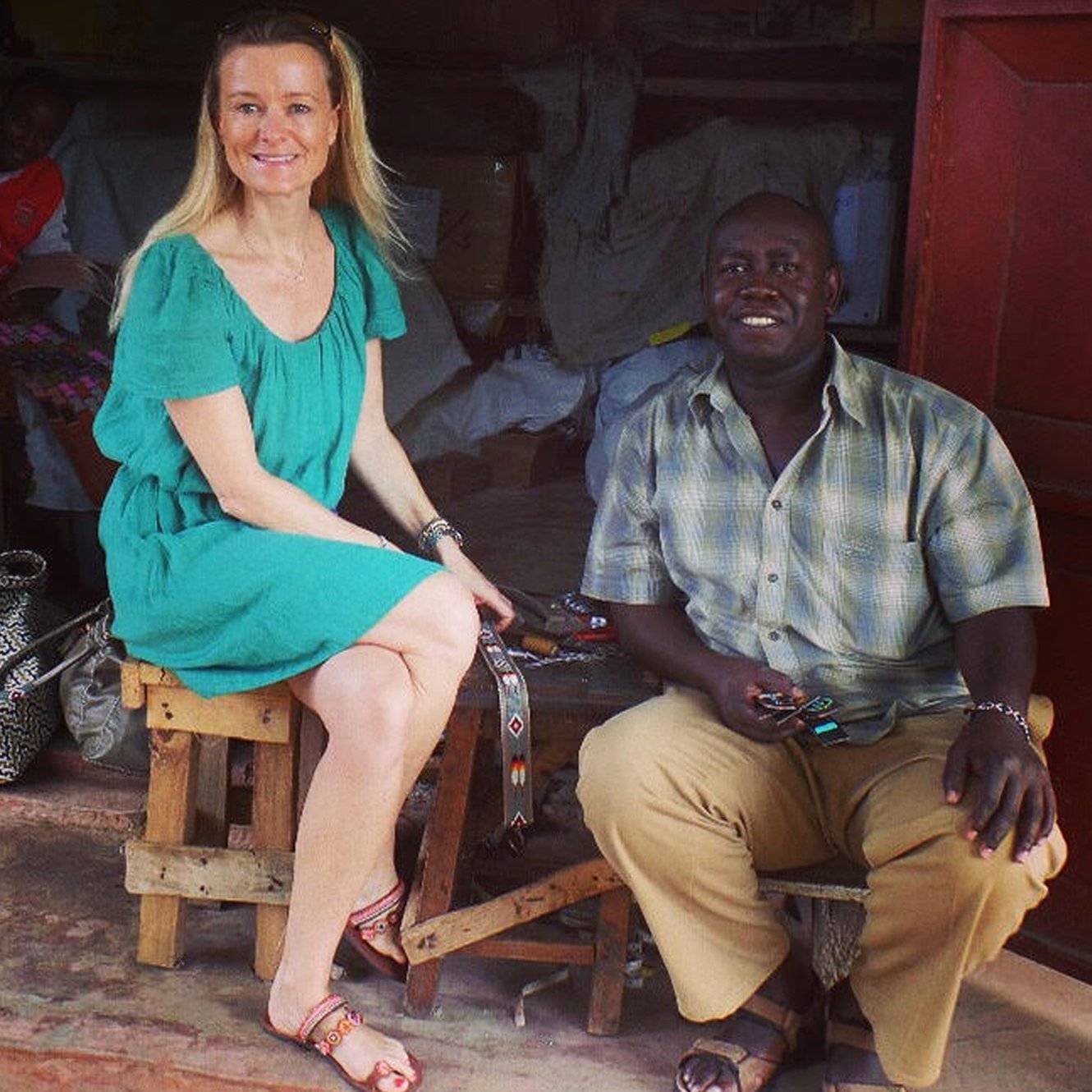 Lucy and Kalonzo, one of our belt makers
Our collection includes black leather, coffee leather and tan leather belts with a wide range of coloured beading and designs for you to choose. Whether you are looking for a pop of colour in our Aspiga Vertical Full Beaded Stripe Belt Multi or an everyday style such as our Aspiga Full Beaded Belt Bullet, you will find designs that are unique, beautifully made and which tell a story.
Aspiga belts range from 1 inch to 11/2 inches in width and fit through most belt loops. Crafted in leather with hand stitched beading, our belts are made to last. They are a classic item and can liven up the simplest of looks. Simply a must in every wardrobe.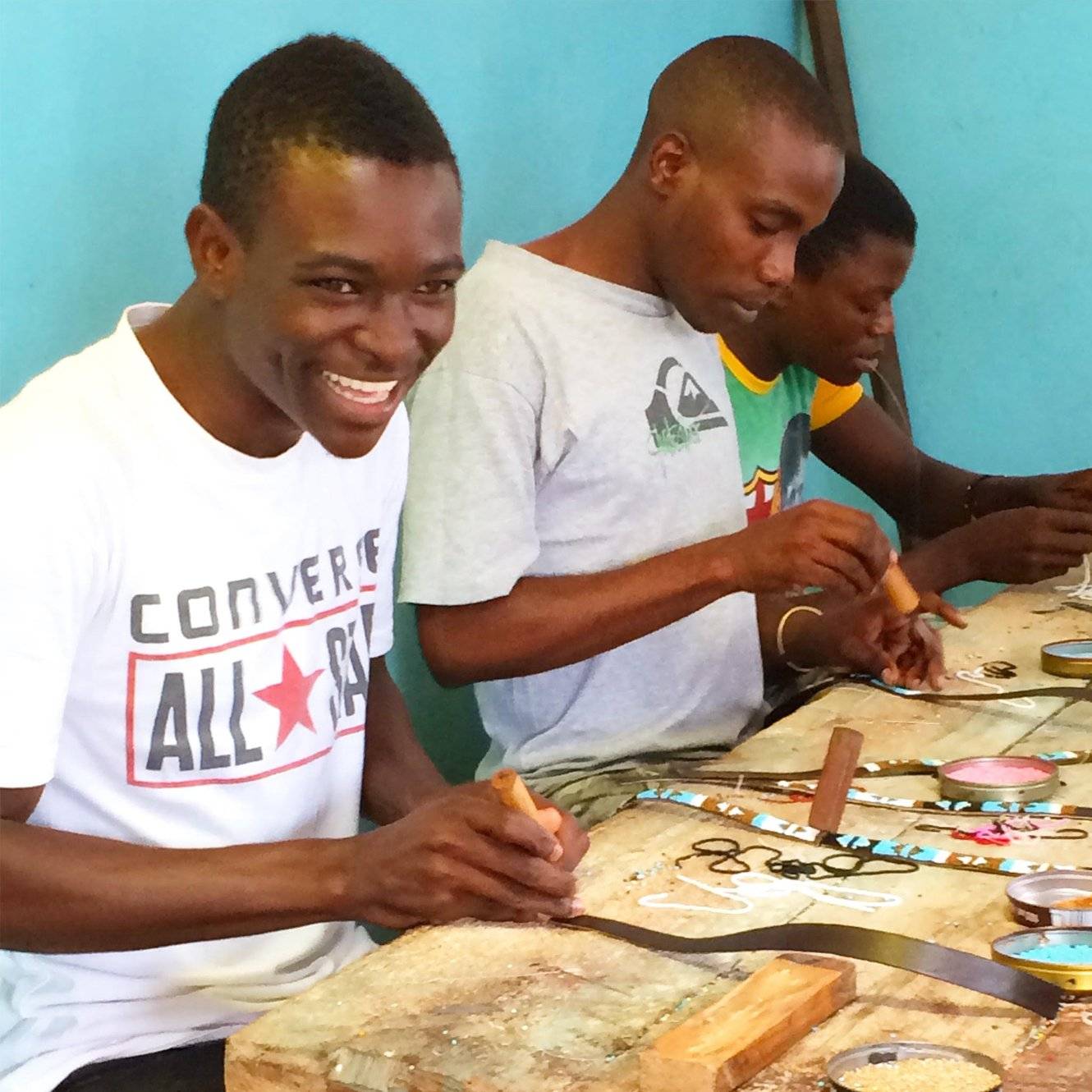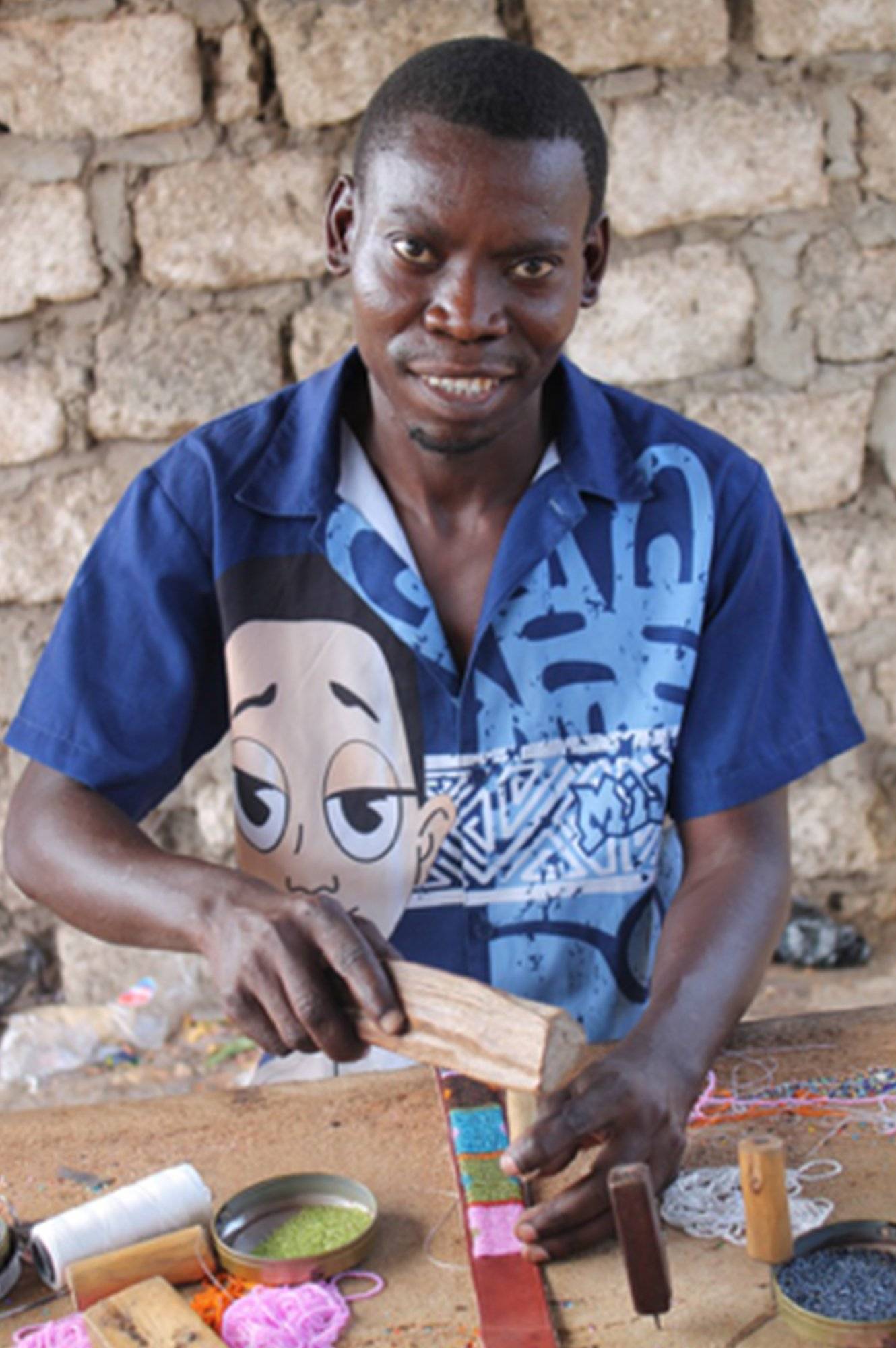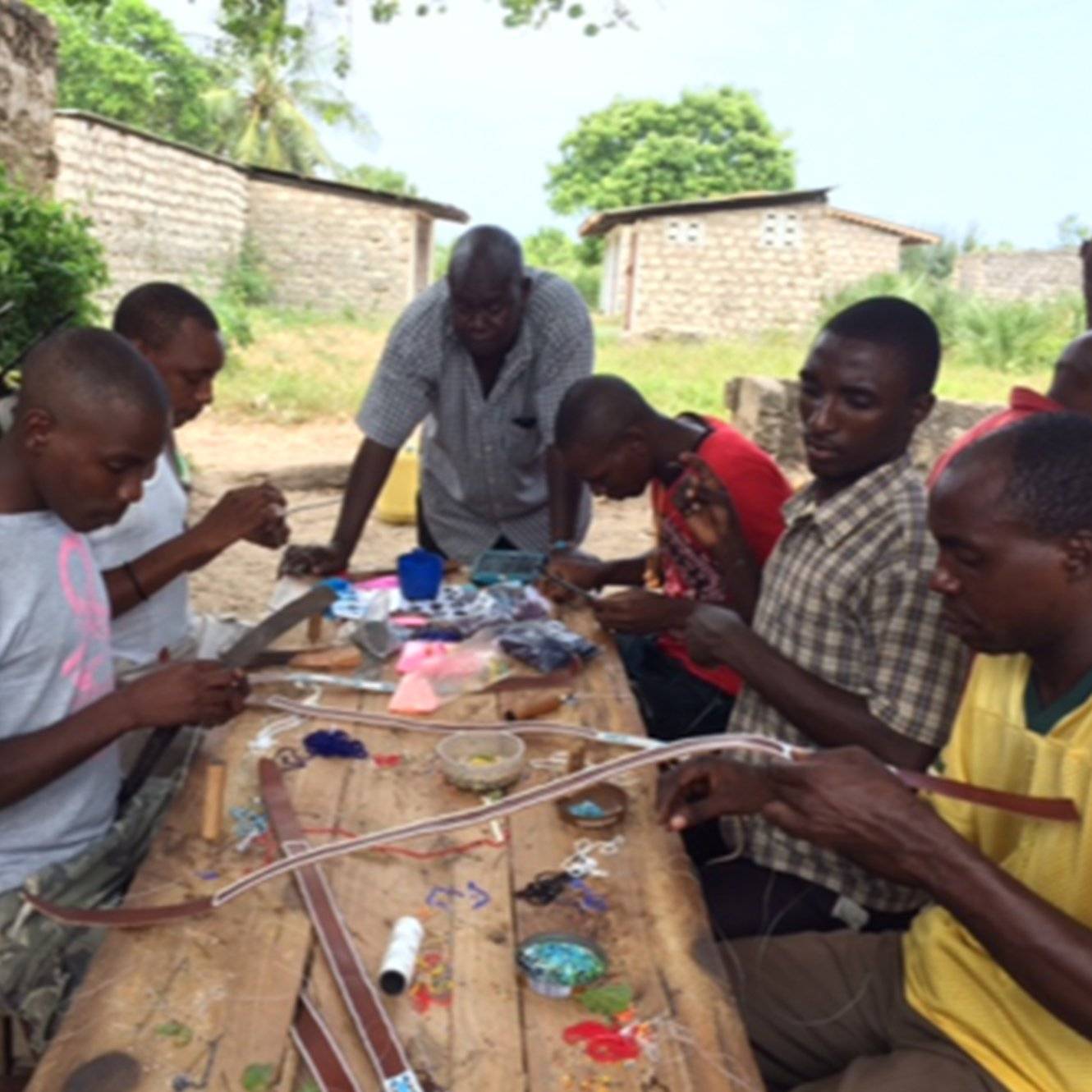 Don't just take our word for it! See what some of our happy customers have to say:
"Beautiful belt - love it!" Nicki
"Dear Aspiga, just wanted to let you know that my order has arrived in Australia and that the Masai belt is absolutely beautiful! Thank you very much." Isabelle
"Very nice and so beautiful to see!" Yolanda
"Just wanted you to know that I received my order yesterday and it was well worth the short wait - I am thrilled with every item! Please thank your boss for collecting the preferred belt; it is lovely to have matching accessories. I love the 'uniqueness' of the items and will enjoy wearing them. I shall be sure to recommend Aspiga to my friends. Thanks again for your input." Jane Crompton
"I received my turquoise beaded belt today and I am absolutely delighted. It is really lovely, I adore it. Thank you very much and I look forward to buying from you again." Fran Giacomini
---