Recipes - Superfood Salad
Flora runs Flora's Kitchen Cookery School in Hampshire, teaching all ages from teens to uni students to those needing basic culinary skills to competent chefs who want to expand their repertoire or earn a living from cooking. She regularly posts delicious recipes on Instagram @floras_kitchen. www.floraskitchen.co.uk.
"Learn how to cook - Try new recipes, learn from your mistakes, be fearless, and above all, HAVE FUN!"

-JULIA CHILD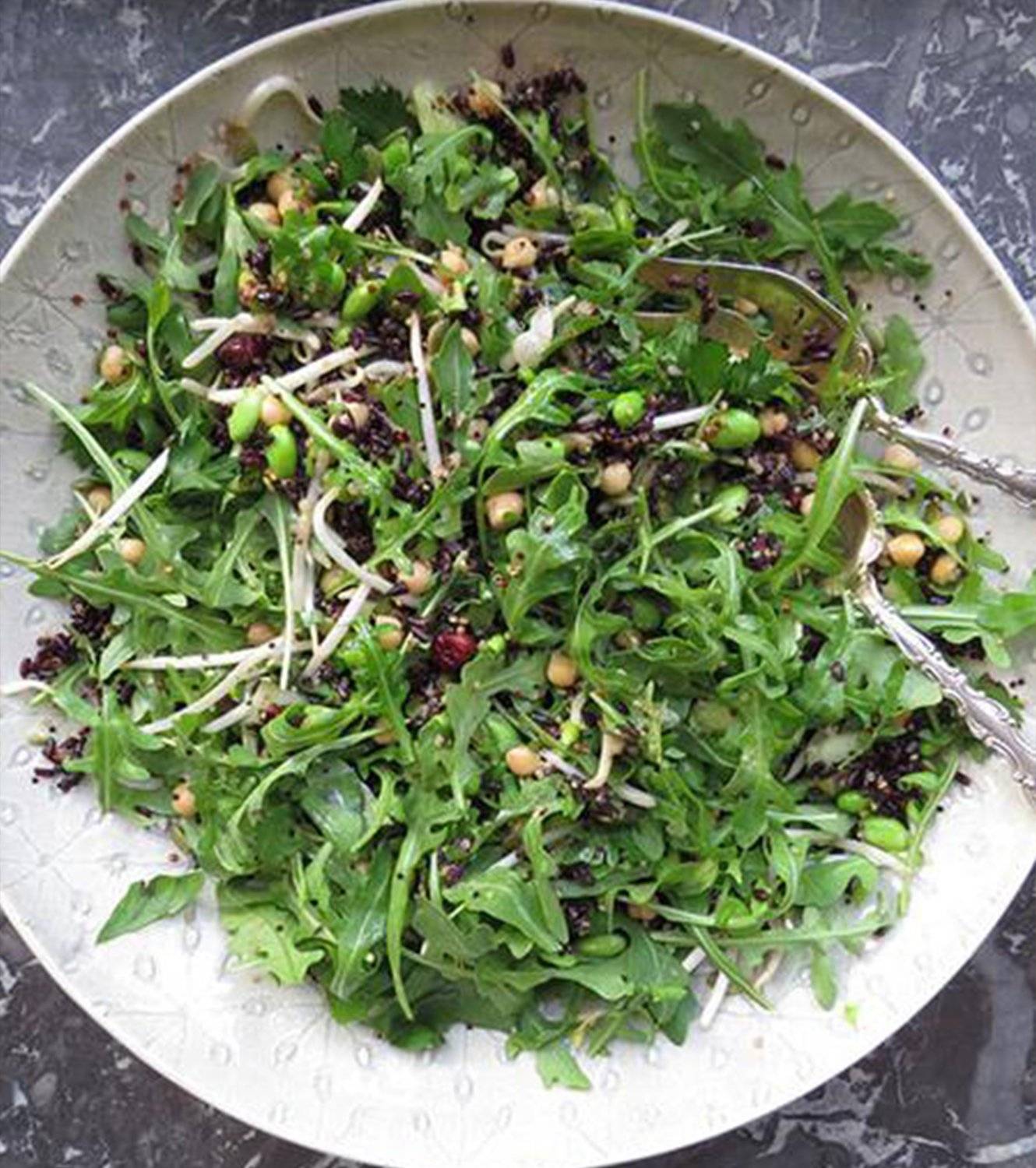 Enough for 6
A couple of handfuls of bean sprouts
25g fresh herb leaves, roughly chopped eg flat-leaf parsley, basil, coriander, tarragon, chives
For the dressing:
90ml cold pressed extra virgin olive oil
Freshly ground black pepper
Method
1. Rinse the rice under cold running water and drain well and put 150ml of water in pan and bring to the boil.
2. Add a lid and turn down the heat to the lowest setting. Steam for 30 minutes trying not to lift the lid and peak.
3. Let the rice rest for 15 minutes with the lid on then remove it and cool completely.
This should be done a day ahead.
4. Cook the quinoa as instructed on the packet. (This can be done a day ahead.) Allow to cool.
5. Steam or oven bake the kale until wilted and allow to cool.
6. Mix all of these ingredients in a large bowl.
7. Tip the chickpeas into a sieve and rinse under cold water. Drain well and add to the black rice and quinoa, and add the kale.
8. Roughly chop the cranberries and add.
9. Thinly slice the spring onions and add.
10. Cut the cucumber lengthways into quarters and thinly slice and add to the bowl.
11. Add the bean spouts, rocket and herbs.
12. Mix the dressing ingredients together in a small jar or bowl.
When ready to serve pour over the dressing.
---