The Best European City Breaks in 2019
Who doesn't love the idea of a long weekend city break to one of Europe's most enticing cities? Packing the right pieces to cover all options is an essential part of the planning so we have put together a list of our favourite items and places which we hope inspire you. What makes a fantastic weekend break is different for all of us but part of the appeal is the chance to take a step out of our daily routines and soak up the culture of cities with a heart-beat different to our own. Read on for some ideas to get you thinking.
Lisbon
Famous for its cobbled streets and beautiful architecture, it was our Founder Lucy's first thought when asked. Its most treasured landmark, the 25 de Abril Bridge closely resembles the Golden Gate bridge of San Francisco and connects the city to the municipality of Almada. Quaint yellow trams make a fun and picturesque way to explore the city's sites, of which there are many. Highlights include The Praça do Comércio, a beautiful square located near the Tagus river. The architecture is stunning and there are numerous cafes around its edges where you can while away an hour or two, taking in the sites and soaking up the sun.
The food is fantastic and there is a wealth of Michelin-starred restaurants. Whatever your budget, you will be spoilt for choice. Fish features heavily on the menu and a local favourite is the bacalhau à bras. A popular Portuguese comfort food, bacalhau is dried and salted codfish traditionally pan-fried with finely sliced potatoes and scrambled eggs, garnished with black olives, and parsley. Delicious…
The best time to visit Lisbon is from April to May for warm temperatures, or September to October if you want to escape the crowds.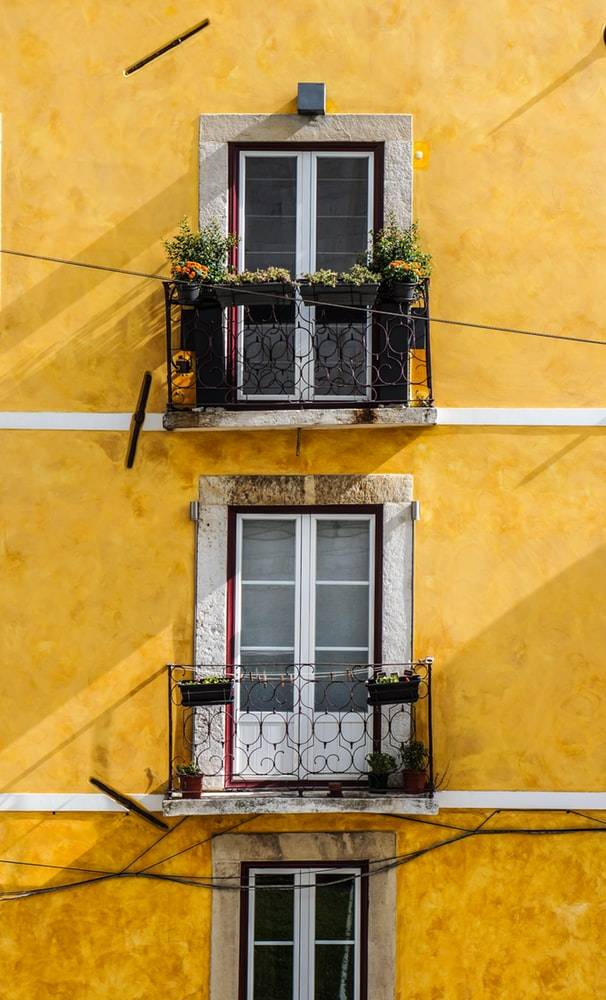 ---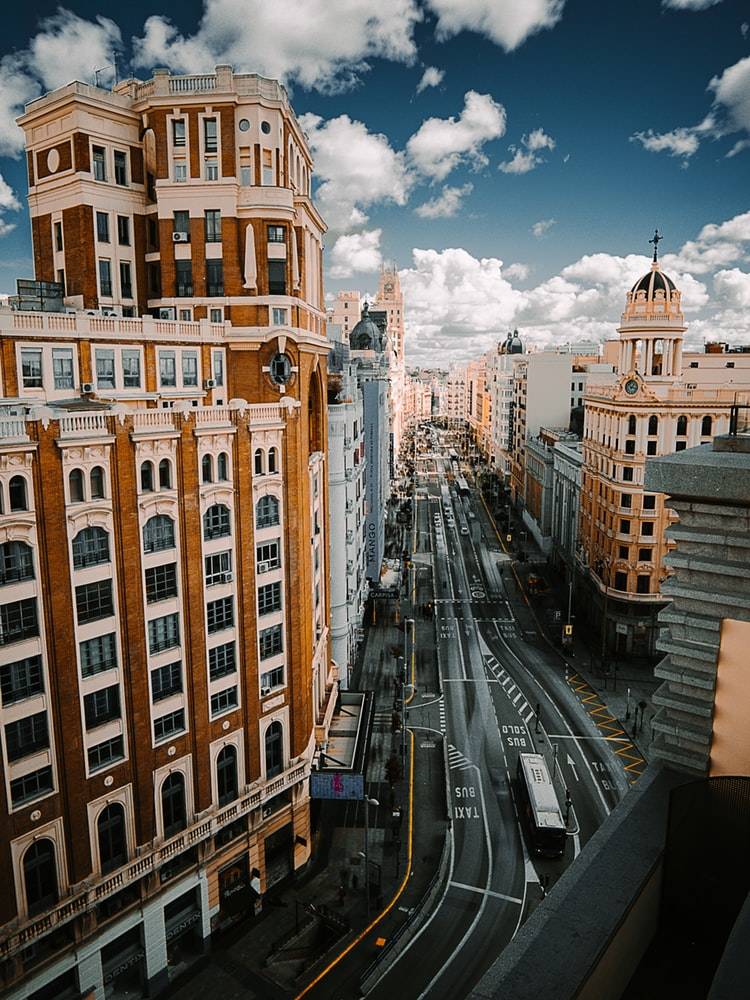 Madrid
Visiting Madrid is a feast for all the senses. From the stunning architecture to some of Europe's best museums including the Prado, stuffed full of masterpieces by renaissance and baroque masters, the city is any culture lover's dream.
Whether you like visiting beautiful parks, pounding the streets to get a sense of the city or prefer to spend your time in cafes, restaurants and bars, Madrid has it all. The Gran Via, an avenue in the grand European sense of the word, and the heart of Madrid's entertainment and shopping centre is a must. If you're a food lover, you will be delighted by the city's restaurant scene. In the summer, the pavements are full of locals and tourists eating outside all night long and the tapas are second to none.   The most famous food market is the Mercado de San Miguel and well worth a visit to try the local produce and fine wines. The Madrilenos are very sociable by nature and the city buzzes with life, 24 hours a day. Its energy is addictive and you will pack more into a weekend in Madrid than you ever thought possible.   A big favourite for us.
---
Antwerp

This one snuck in for the fashionistas amongst us. Brussel's little sister Antwerp often gets overlooked. It's a small metropolis but what is lacks in scale, it more than makes up for in interesting things to do. Arriving by train is the best way to start your trip. Antwerp central station is dubbed Europe's most romantic station. It is an unusually beautiful train station and often hosts exhibitions in its grand main hall.  

A small step from the station is the jewellery quarter. Known internationally for its diamond trade, Antwerp is home to a staggering 1800 shops selling these precious stones. It is also home to the "Antwerp Six', less worrying than it sounds, the name has been given to the world famous Belgian fashion designers who put Antwerp on the global fashion map back in the nineties.

If it's culture you're after, then there are museums a plenty. Art is a big part of the scene here, from contemporary artists and graffiti to Rubens - who lived in Antwerp and has a museum dedicated to his memory.   Gothic cathedrals and even a Zoo also feature, not to mention great markets and an abundance of great food and restaurants. Combine Antwerp with a visit to other beautiful Belgian cities such as Bruges and Brussels and make a perfect long weekend of European culture.
---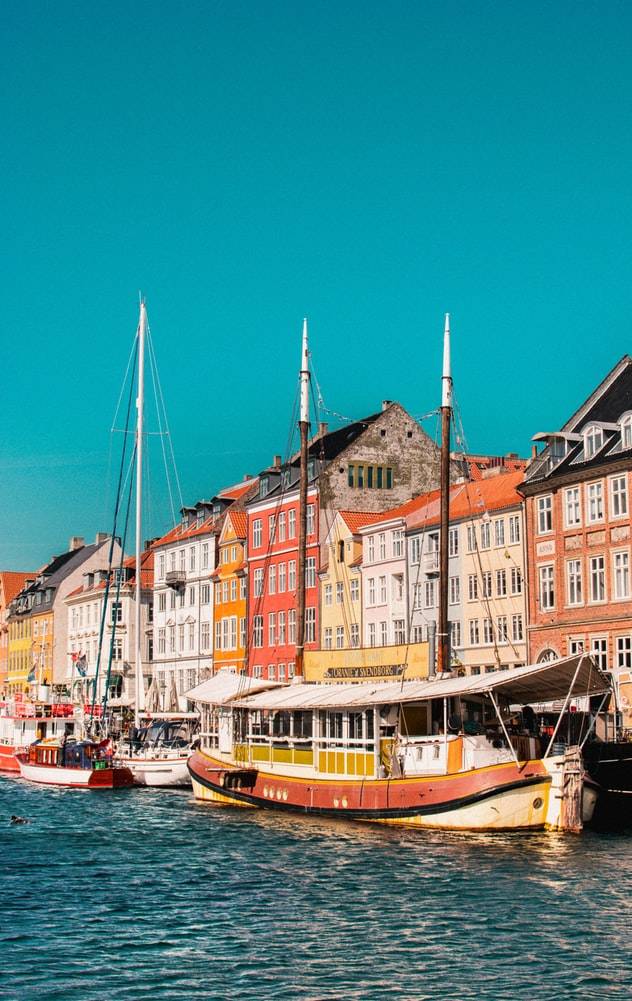 Copenhagen
There's so much to do on a weekend break in Copenhagen. Whether you choose to explore the city's waterways or prefer to be on land, no visit to the city is complete without a stop at the picturesque area of Nyhavn. From the boats to the colourfully painted townhouses lining the cobbled quayside, it's insta-perfect and a great place to stop for a drink or something to eat at the end of a day exploring.
Tivoli Gardens are an international attraction. Founded in 1843, the title amusement park doesn't really capture its magic and sophistication. Local resident and fairy tale writer Hans Christian Andersen visited often as did Walt Disney who was inspired to create Disney World after his visit.
There are palaces, parks, food markets and many museums including The National Gallery of Denmark which is the country's largest art museum. It also has a thriving fashion scene and the international fashion market has gone mad for this new wave of Danish designers.
The Little Mermaid sculpture has to make the list – it's made of bronze and granite and was inspired by Hans Christian Andersen's fairy tale about a mermaid who gives up everything to be united with a young, handsome prince on land.
---
So now all you have to do is pick a city and pack a case. Long weekends away often require capsule wardrobes, particularly if you are only taking hand luggage.   We love Footwear and Jewellery to take a look from day to night. Whether you want Trainers for pounding the streets or Flat `Sandals for a more summery look, we have a great selection to choose from. The Maxi Dress/ Trainer combo is always a stylish option and we have a large collection of Maxi Dresses for you to choose from. Linen is cool and comfortable in the city so do take a look at our Linen Dress Collection where there are lengths to suit all tastes and a selection of styles that make great holiday and city dressing. If jeans or chinos and a top is more your thing, our collection of Tops includes Embroidered looks, prints and plains. We wish you a great trip wherever you choose and hope our brief travel guide has inspired you.
---
---