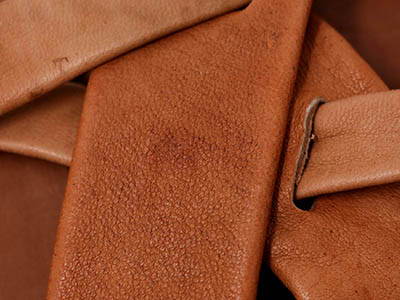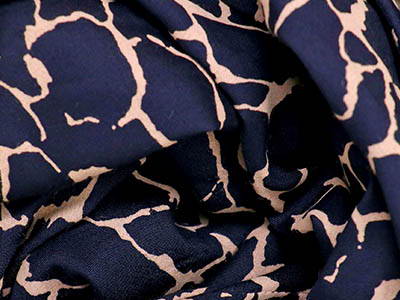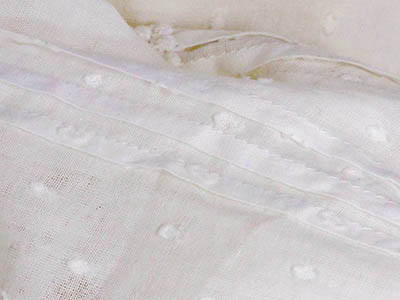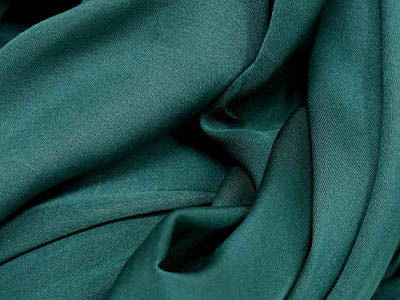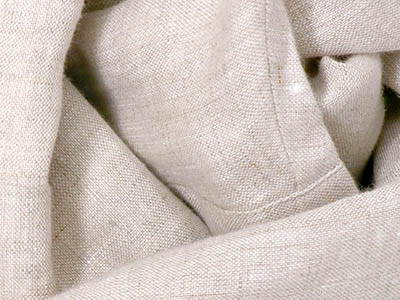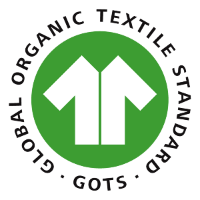 Organic Cotton is cotton that is grown without harmful chemicals, leaving the soil, air and water free from contaminants that cause harm.
GOTS (Global Organic Textiles Standard) is recognised as the world's leading processing standard for textiles made form organic fibres. It has a high level of enviromental criteria along the entire supply chain and requires ethical standards as well.
When you buy organic cotton you are investing in water conservation, cleaner air, better soil and farmer livelihoods. Organic cotton is hand-picked, which means that it retains it's from, making it feel softer on your skin, and better looking (always important).
Aside from that, organic cotton is chemical free and hypoallergenic. The price for organic cotton is therefore slightly higher.
Why we love organic cotton:
Grown without harmful chemicals, leaving the soil, air and water free from contaminants that cause harm.

Organic cotton uses 88% less water and 62% less energy than regular cotton.

Certified as compostable and biodegradable under industrial, home, soil and marine conditions.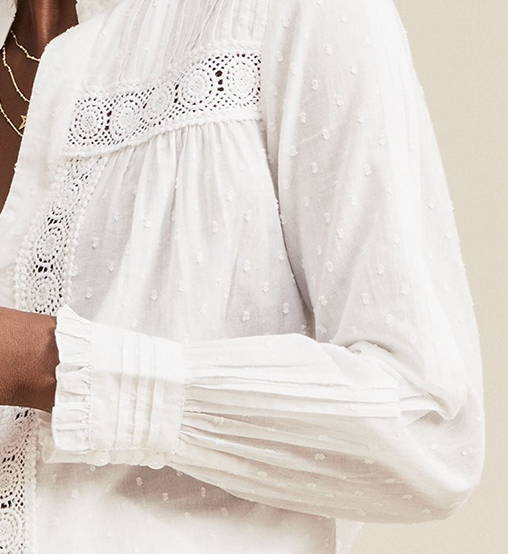 ---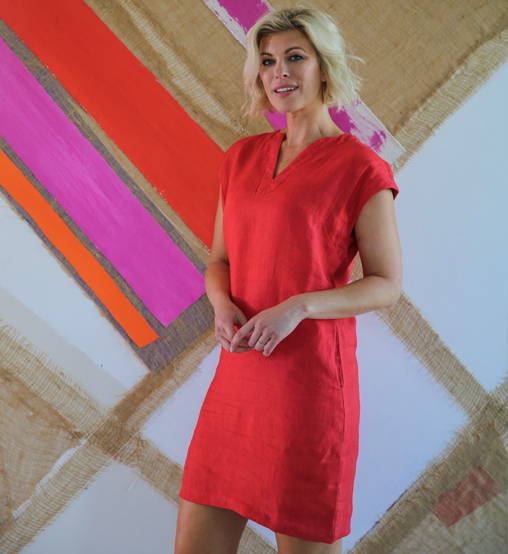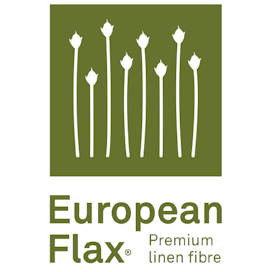 Linen is derived from the flax plant, the second most highly productive fibre crop after hemp.
It grows very successfully with limited use of herbicides, pesticides, or other chemicals. The process of turning the flax into linen is also simple and chemical-free.
The EUROPEAN FLAX® certification, which certifies traceability at every step of processing from flax seed to the finished product.
The EUROPEAN FLAX® Charter, signed by all the Flax producers, guarantees local farming that respects the environment and commits to zero irrigation, zero GMO, and zero waste. Fibre extraction (scutching) is 100% mechanical meaning zero chemicals are used in the process.
All work is done in compliance with the Inter national Labour Organisation (ILO). The ILO is devoted to promoting social justice and inter nationally recognised human and labour rights, pursuing its founding mission that social justice is essential to universal and lasting peace.
No irrigation, no GMO, no waste.
Proven qualities: comfort, Thermoregulation, Moisture Management and Anallergy.
Why we love linen:
Linen is uniquely strong, it is a very hardwearing fabric, which means you can use our linen products for longer and replace them less often. When linen finally does come to the end of its life, the fibres biodegrade quicker than most fabrics.

LENZING™ is a sustainable viscose produced by the Austrian company, Lenzing AG.
From beginning to end, the production of this type of viscose is sustainable; from procuring pulp from sustainably forested woods, to responsibly handling water and minimising the use of energy sources and contributes up to 50% lower emissions and water impact than generic viscose.
LENZING™ Viscose fibres are derived from sustainable wood and pulp, coming from certified and controlled sources.
Certified as compostable and biodegradable under industrial, home, soil and marine conditions.
LENZING™ fibres have been certified with the EU Ecolabel as meeting high environmental standards throughout their life cycle.
Why we love LENZING™ viscose:
We love LENZING™ viscose for all its amazing qualities, it drapes beautifully, is smooth and soft to the touch, and has non-static properties.

This natural fibre is certified as compostable and biodegradable under industrial, home, soil and marine conditions, and therefore can fully revert back to nature.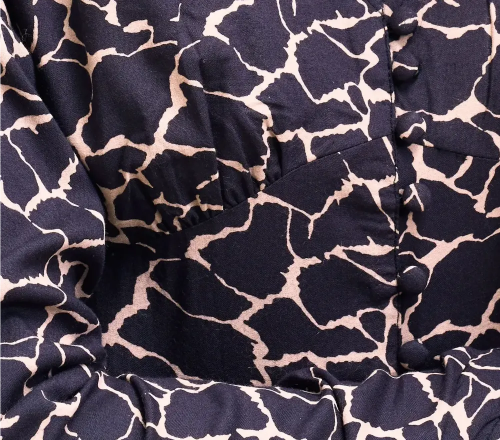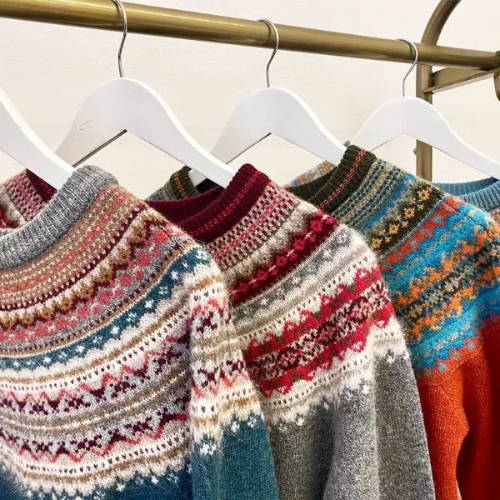 Wool is a natural fibre produced by sheep who consume the organic carbon stored in plants and convert it to wool.
It is one of the most effective forms of all-weather protection and science is yet to produce a fibre which matches its unique properties.
50% of the weight of wool is pure organic carbon.
No chemicals needed to craft into clothing.
Wool biodegrades readily on land and in water as a protein-based fibre, wool does not contribute to microplastic pollution.
Recyclable: the high quality and durability of the wool fibre makes it inherently suitable for re-use and recycling.
Wool textile products tend to be washed less frequently at lower temperatures which has a lower impact on the environment.
Why we love wool:
By wearing wool you can enjoy its many performance benefits: great thermal properties; breathable for maximum natural comfort; and keep warm without overheating.
Leather has been embraced and celebrated by our Kenyan artisans for generations.
By rejecting leather we would destroy many jobs for individuals who rely on the leather industry for their livelihood.
We only use leather by-products from the meat industry. The leather would otherwise be wasted.
Additionally, our leather is only coloured using natural dyes.
Why we love leather:
Leather has the ability to last generations. It can last a lifetime and be passed down from mother to daughter.

Our leather is dried in the sun and coloured using natural dyes.

We only use leather that is a by-product of the meat industry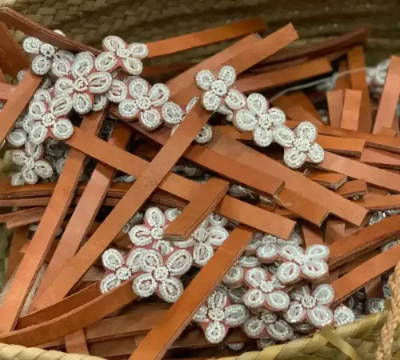 ---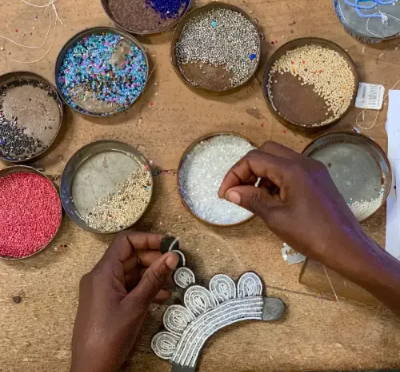 Our stunning beaded belts, handbags, and sandals are all made using glass beads.
Glass is a particularly good alternative to plastic because when glass breaks down, it remains safe and stable and releases no harmful chemicals into the surrounding environment.
Glass also takes far less energy to produce and has a long life span.
Why we love glass beads:
Glass is a fully recyclable material that can be recycled infinite times.

Our beaded sandals, bags and belts are handcrafted by Kenyan and Indian artisans. We are proud to keep this art alive through trade.

The glass beads are coloured using natural dyes.
---
AND THERE IS MORE TO COME...
TENCEL™
TENCEL™ branded lyocell and modal fibers are produced in an environmentally responsible way from the sustainably sourced natural raw material, wood. It uses a closed loop production process, recycling 99% of chemicals.
ECONYL®
Econyl is made entirely from ocean and landfill waste, such as industrial plastic, fabric scraps from clothing manufacturing companies, old carpets and "ghost nets", therefore making it an ultra-sustainable fabric.