Our Latest Sustainability Update, From Lucy…
Aspiga is a finalist for The Drapers Sustainable Fashion Brand of the Year 2021!

I am delighted to announce that Aspiga has been selected as a finalist for Brand of the Year in the Drapers Sustainable Fashion Awards 2021, alongside many other amazing brands! I'm thrilled for Aspiga to be nominated for this prestigious award. To have our hard work and commitment recognised like this is a huge boost.
Thank you all so much for your support during 2020. What a year it was for all of us!
As many of you know Aspiga's mission is to work responsibly with our suppliers towards a more socially and environmentally conscious future, putting people and the planet first. That's why we only partner with ethical suppliers, use the best sustainable materials and design beautiful, contemporary and stylish pieces that are intended to last.
We partner with artisans and suppliers, primarily in Kenya and India. By teaming up with locals from marginalised communities, we help stimulate their economies and empower them so they can sustain their livelihoods and thrive. We make sure that our suppliers meet ethical business standards, knowing that everyone in the Aspiga family has fair wages, safe working conditions and respect.
In January last year we published our sustainability goals for the year. I am incredibly proud that not only did we reach all of the goals we set ourselves but we added more along the way which we also achieved.
The following pages are an overview of the achievements we are most proud in 2020.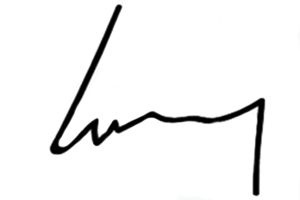 LUCY MACNAMARA
CEO & CREATIVE DIRECTOR
---
- We have moved over 90% of our cotton to organic GOTS certified cotton.
- We have introduced LENZING™ viscose which has been certified as compostable and biodegradable as well as being sourced from Forest Stewardship Council (FSC) certified forests.
- We have stopped buying polyester and plastic based products throughout the entire Aspiga Collection.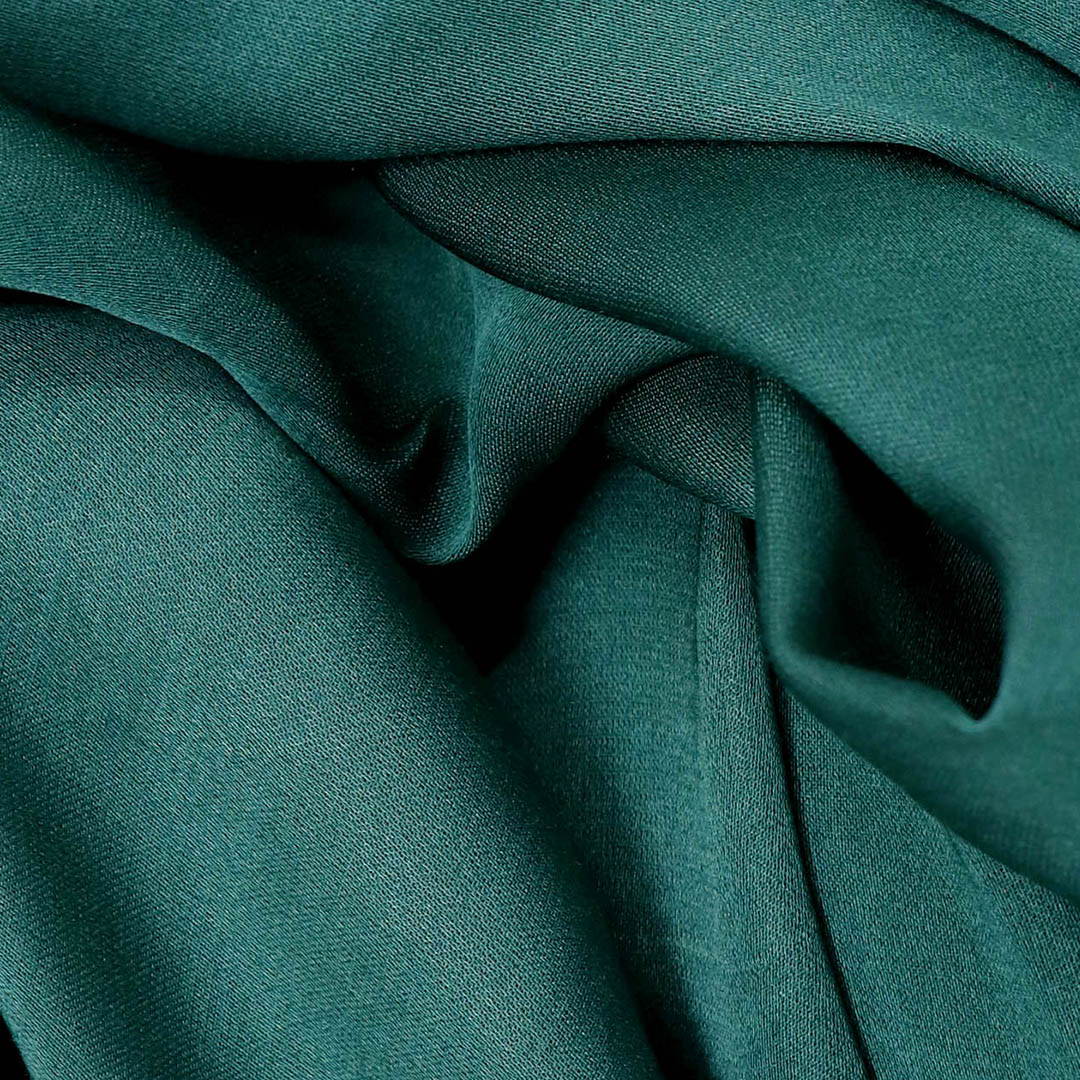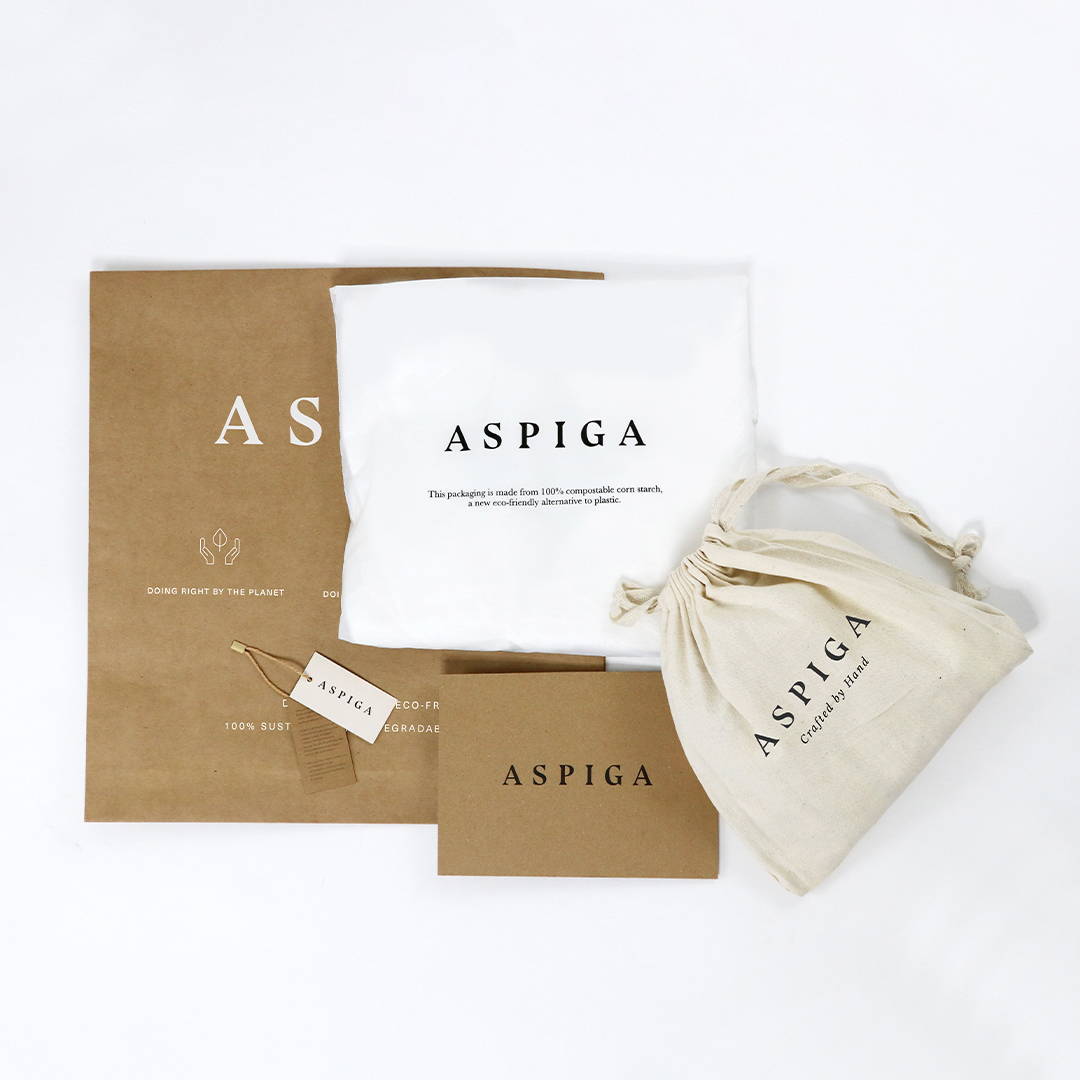 2. Our Packaging and Marketing Materials
- We have removed all plastic packaging from our garments and footwear.
- We have removed all plastic from our mailing packaging. We have moved over to paper mailing bags and paper sticky tape which are fully recyclable and certified by the Forest Stewardship Council (FSC). This certification assures that the wood and forests that our packaging originates from are well-managed and safeguarded for future generations.
3. Commitment to Orders and Repurposing Fabrics
Due to a huge drop in sales in March 2020 as a result of the pandemic, we had to reduce or cancel some of our pending orders. Once we realised as a business we were going to be okay, we reinstated all our orders or repurposed any left-over material that had yet to be used, into new products - ensuring we were acting responsibly and that none of our suppliers were left out of pocket.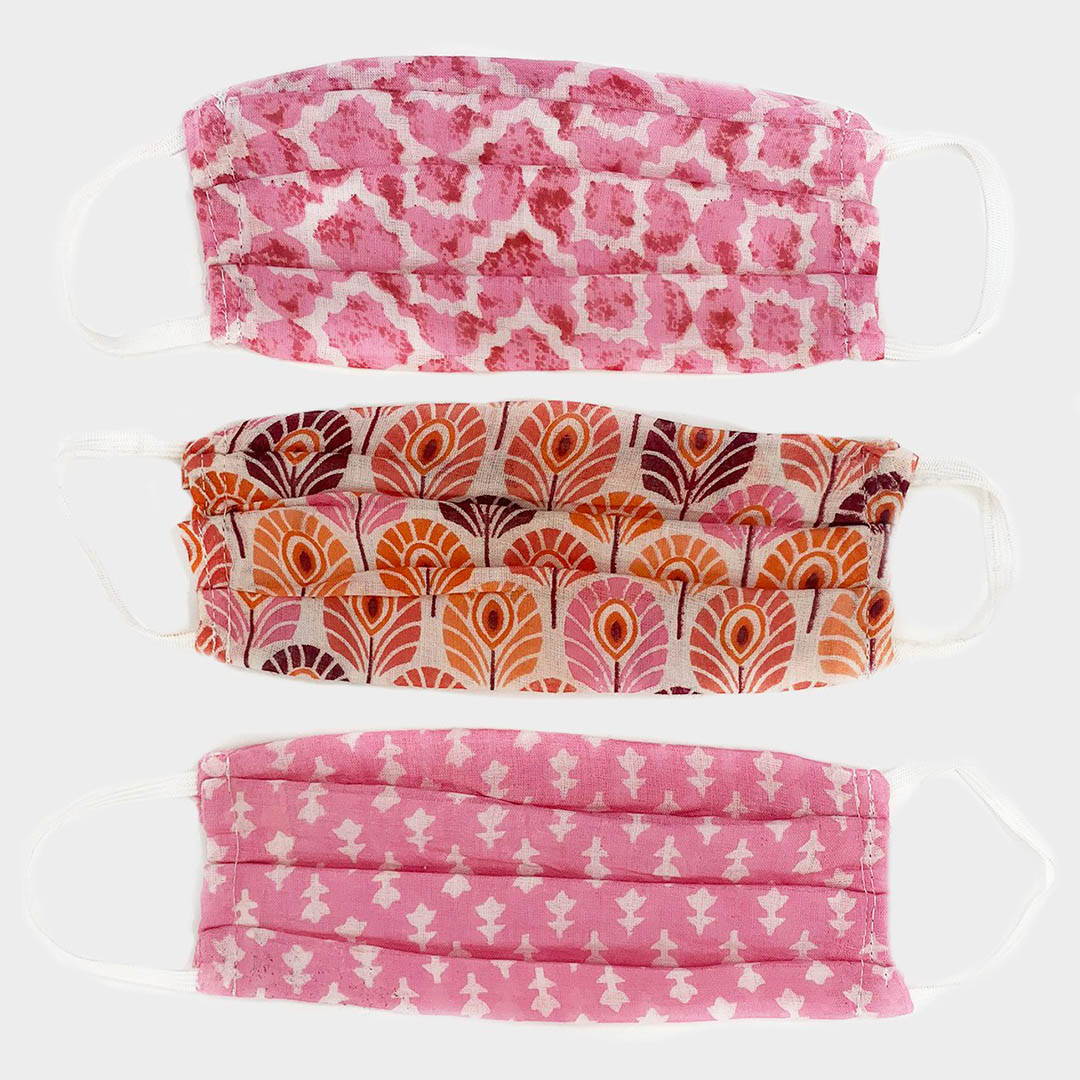 5. Carbon Offset Programs
- We have partnered with CarbonClick, enabling consumers to purchase carbon credits at checkout. These go directly to supporting gold standard verified carbon offset projects such as forest restoration, tree planting and renewable energy projects around the world.
- In partnership with international conservation charity World Land Trust, Aspiga will be offsetting the projected 100 tonnes of paper that we will use in our brochures for 2021. This will enable World Land Trust to buy and protect acres of the world's most biologically significant and threatened habitats.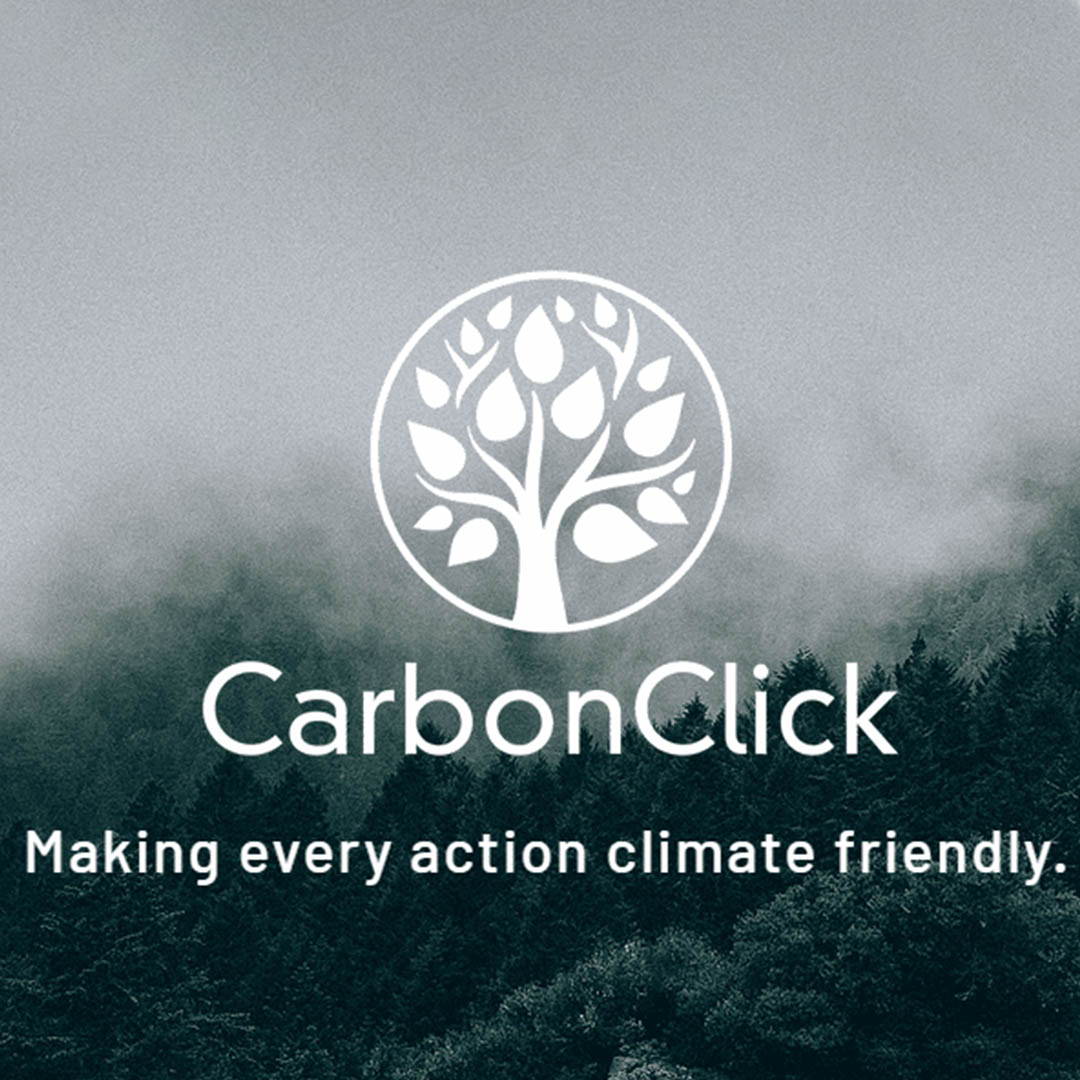 ---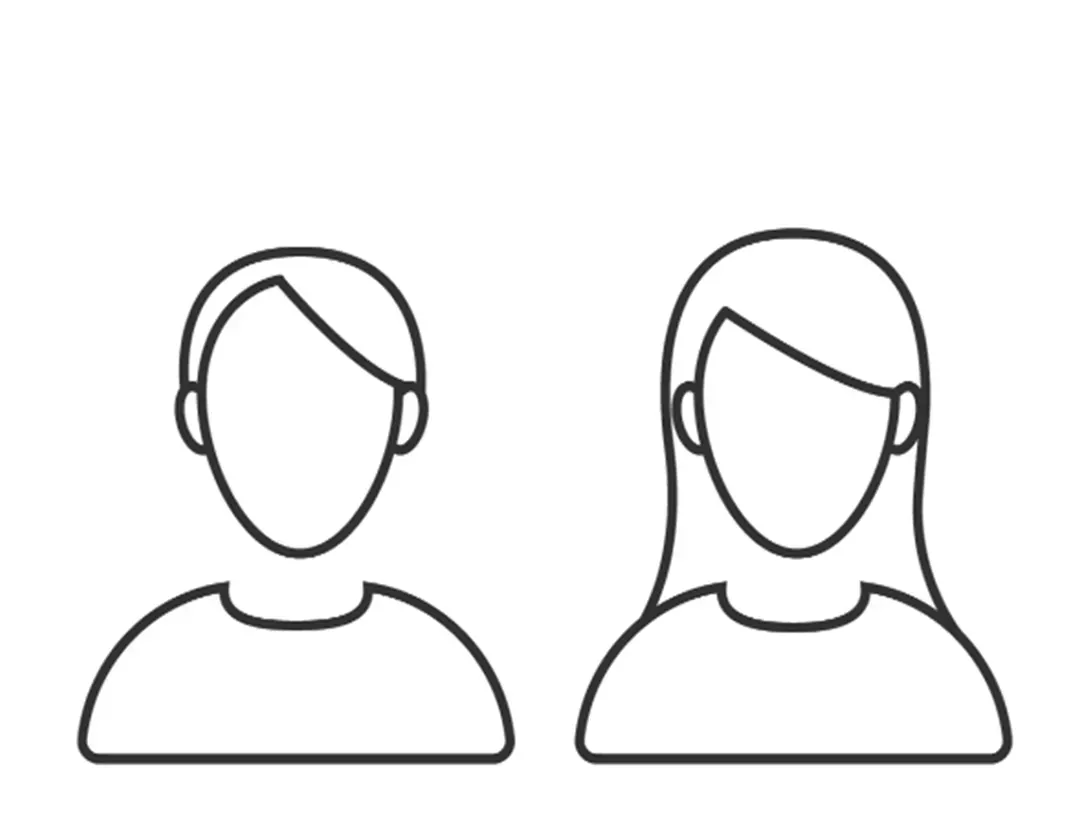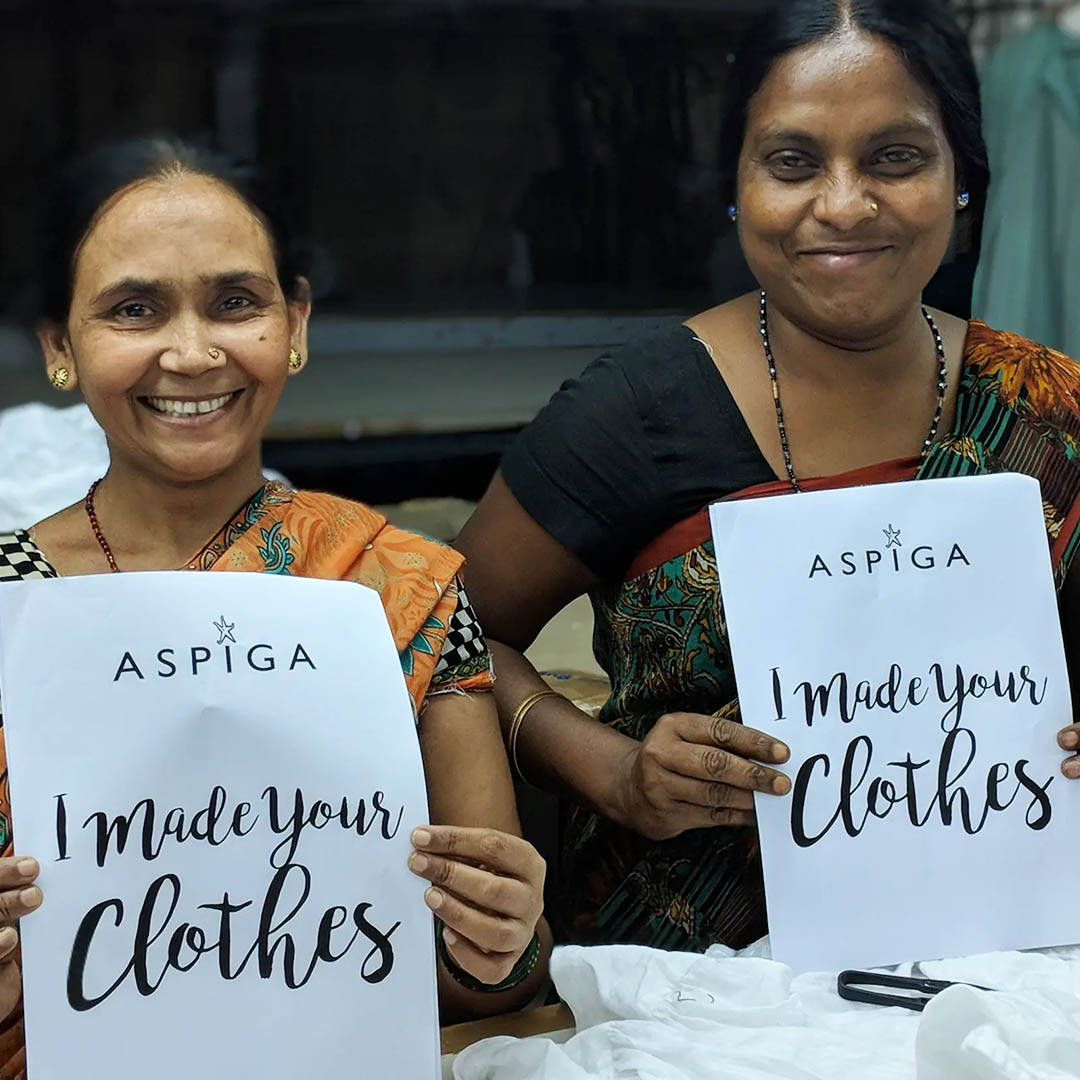 1. Economic Empowerment
- We preserved our sandal suppliers' staff incomes (who had orders cancelled from other brands) by asking them to make face masks for us.
-We have sourced our colourful Kenyan sandal bags from the Elimu Sewing Project in Kenya, which supports young women from vulnerable backgrounds to pursue a two-year training program to work in the sewing trade.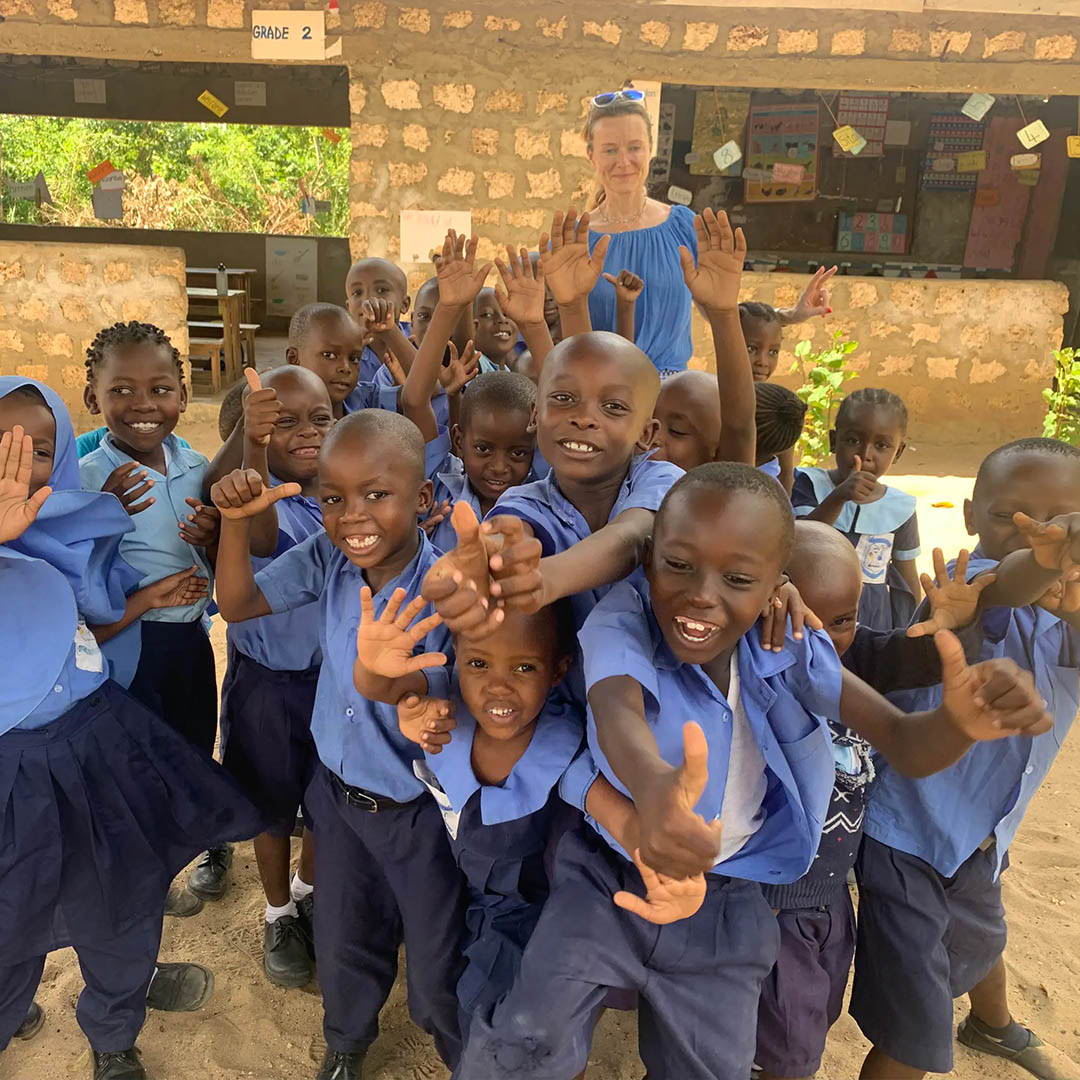 1. Giving Back
We are proud to contribute and donate to a range of organisations whose mission is to make a positive impact on people & the planet. Some of them include:
- We have paid for the full annual school fees of a group of 12 children in Kenya, who help with our monthly beach clean-ups.
-We donated £4,000 to Bluebells School in Kenya to help pay for teachers' salaries that haven't been paid since March due to the pandemic, to ensure the teachers don't leave looking for work.
-We have donated £1,200 to WaterHarvest, a program that provides life-saving water tanks for the most deprived communities in Delhi and Jaipur.
To see all of our contributions see our giving back page.
2. Beach Clean-Up
We have continued our monthly beach clean-up initiative. For every pair of Kenyan sandals sold, we pledge to collect at least one full basket of waste from the beach in Malindi, Kenya.
We are pleased to say that the clean-ups have started again having been paused due to the pandemic, and with the help of the local community, we have collected over 1.5 tonnes of plastic in 2020.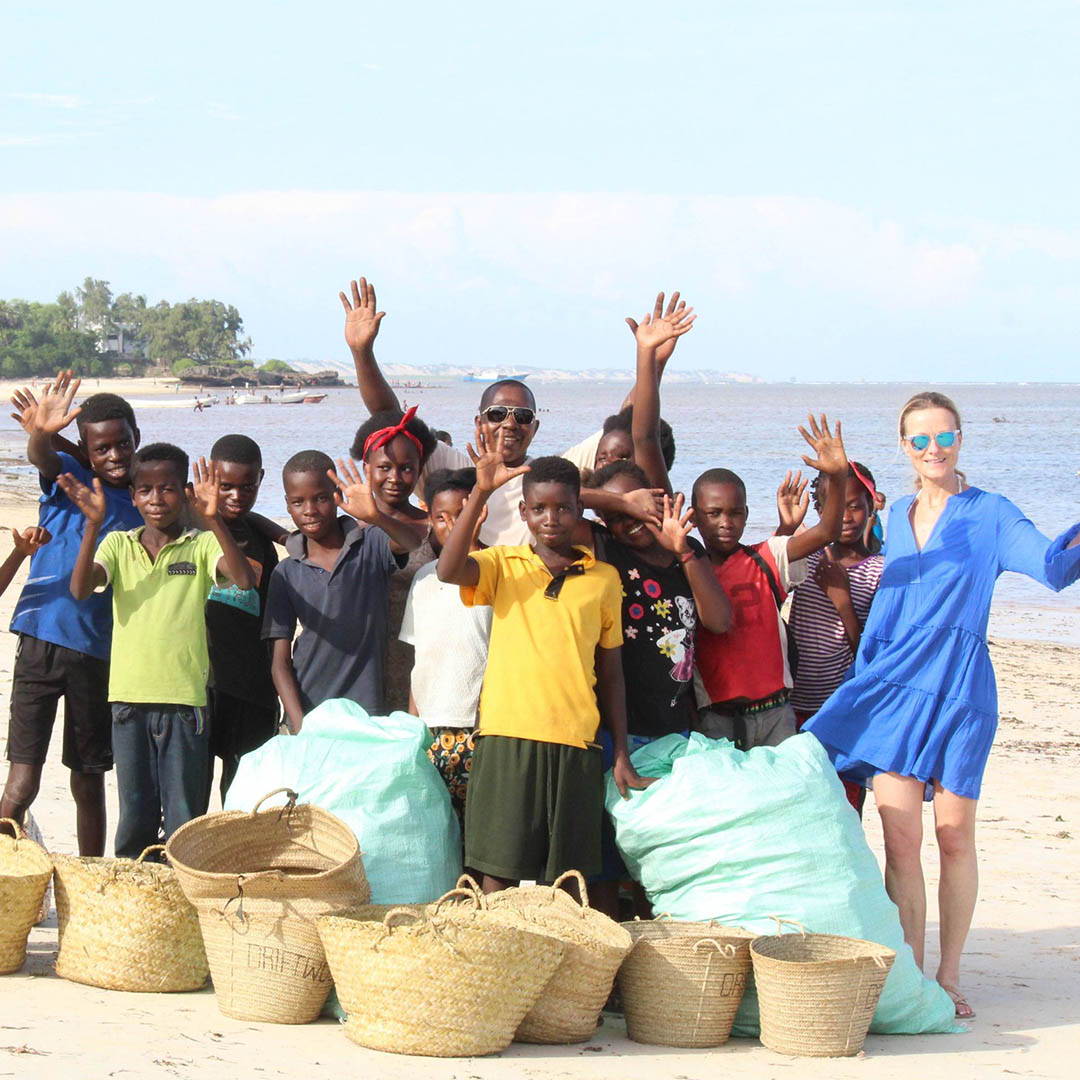 ---
If this has inspired you to strive for an eco-friendly life, watch more of the Instagram Sustainable Lives series here.

---