Kenya: Where It All Began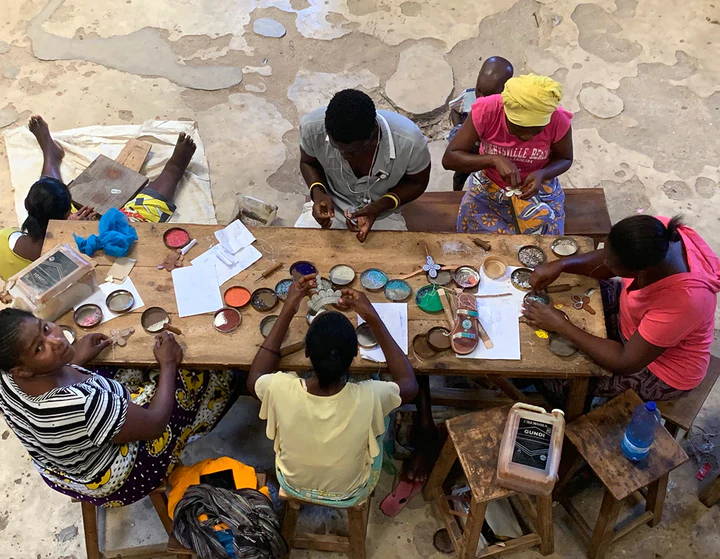 Our journey started with our Kenyan sandals and belts, which remain at the heart of our brand as we continue to grow. In 2005 when our founder Lucy, went on holiday to Kenya. She was amazed by the artistry and craftsmanship of the beautiful hand-beaded sandals and belts being made by the locals, and knew she had found something truly special that needed to be shared with the world.
The People
Our suppliers are such an important part of the process. We make sure they meet ethical business standards, and that everyone in the Aspiga family has fair wages, safe working conditions and feels valued.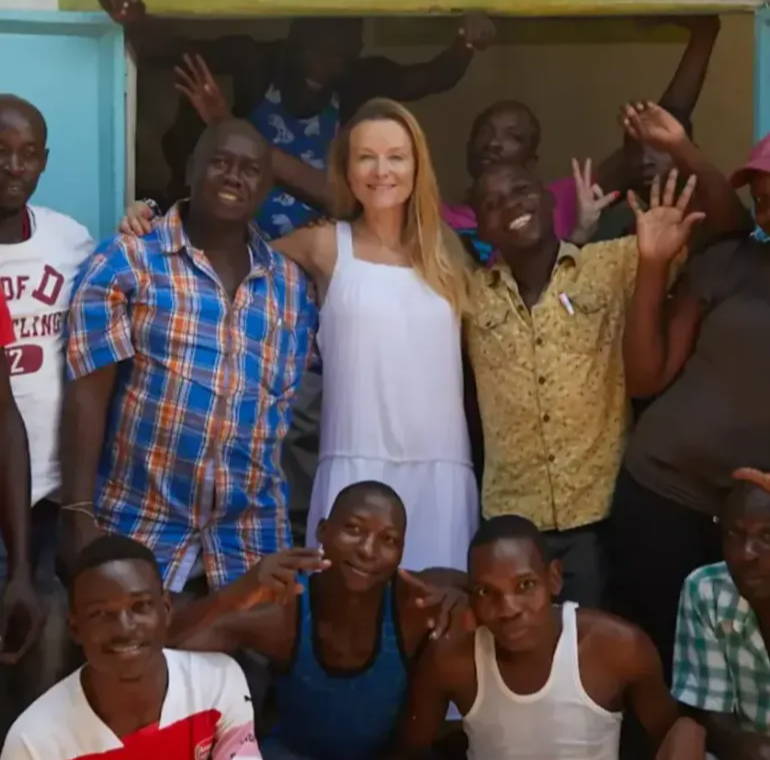 Following her holiday to Kenya, Lucy spent the year designing and developing a sandal and belt collection with our supplier, Eunice. 10 years later, and we are still proud to be working with Eunice.
Aspiga provided Eunice with a loan to enable her to buy an expensive piece of equipment to cut the soles of the sandals. Previously these had to be cut individually by hand. Not only has this saved time but it has also allowed Eunice to take on much larger orders from both ourselves and other companies.
As Aspiga has grown, our Kenyan family has also grown. Comprising of five family run workshops that employ talented artisans to make our Kenyan sandals, beaded belts, and Kikoy towels.
The Craft
Crafted by hand with precision and patience, each piece is beautifully unique.
The leather is bought in a tannery in Nairobi, dyed and left in the sun to dry. The leather and rubber soles are hand cut with a strong knife and then the beads are stitched to the leather upper design. Finally, the beaded upper design is fixed to the rubber sole to create the finished product.
The beadwork for our Kenyan Sandals can take up to 3 hours per pair. The craftsmanship takes precision and the process involves artisans sorting the beads and threading them into complex patterns then sewing through punched holes directly on the leather.
Our belts require the same dedicated process, taking an entire day to create. The production process of our belts and sandals truly is an art and require expertise to create.
The Progress
The success of our sandals fueled our ambition to venture beyond Kenyan borders and expand our product range to include a diverse array of clothing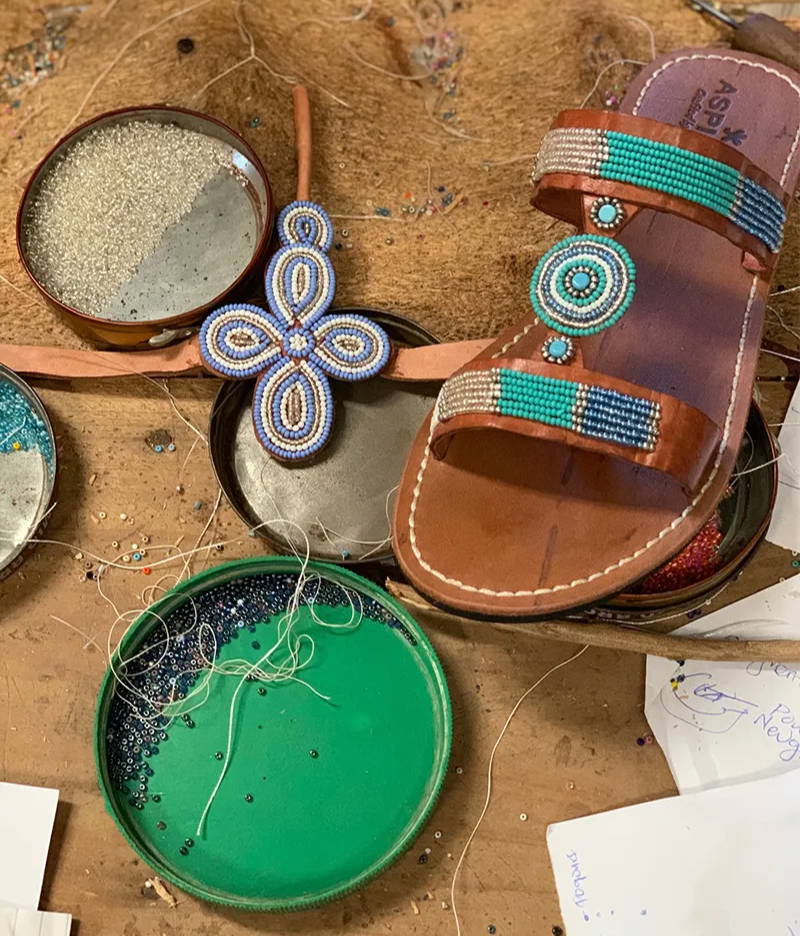 Our commitment to craftsmanship and sustainability remains at the heart of our production process. We have been able to design and create contemporary, stylish, and timeless clothing for women and men using natural and organic materials.
Throughout our journey, we have remained deeply connected to our roots and committed to giving back to the communities that inspired us. With the support of our loyal customers, we have been able to initiate various social responsibility programs, supporting education, infrastructure development, and entrepreneurial opportunities in Kenya and India.
We are proud of where our story began and where we are now. By shopping at Aspiga, you are investing in ethical and sustainable fashion, as well as supporting suppliers like Eunice. Browse our collection of beautifulIy handmade Kenyan sandals and belts below.
---