Linen Love: Elevating style with Effortless Elegance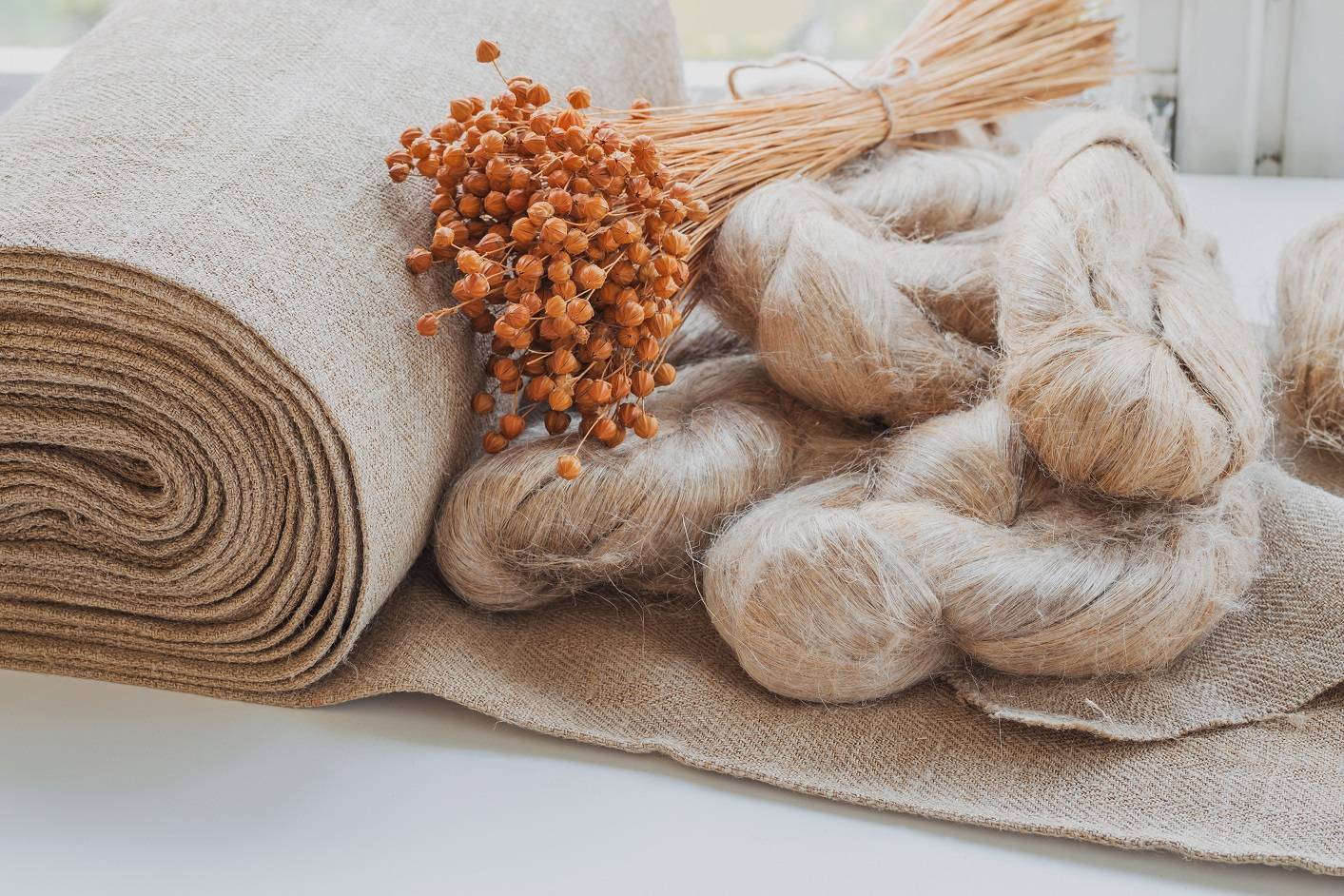 Meet the hero of the season. The beauty of linen lies in it's breathable nature, timeless style, and most importantly, it's sustainable. Derived from the flax plant, not only does it use limited herbicides, pesticides and other chemicals in comparison to other materials like polyester, it also absorbs tons of CO2 and is able to grow in poor soil which can't be used for food production. The entire flax plant can be used which means there is zero waste.
Contrary to popular belief, linen doesn't have to be beige. Read on to discover our wide range of colourful hues and patterns that defy the traditional stereotypes, and incorporate linen into your wardrobe this summer.
Bright and Bold
Wave goodbye to dull shades and embrace energising pops of colour.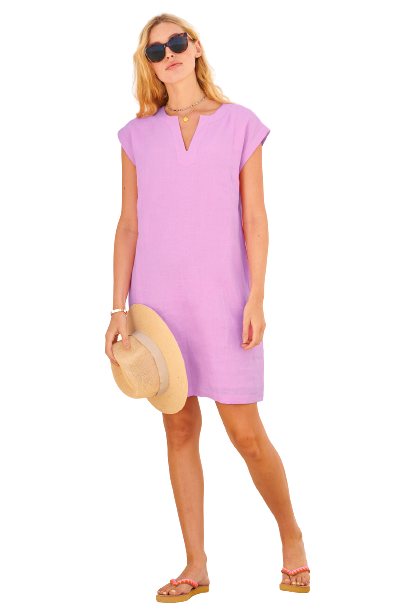 Confidence in colour. Our linen Dori dress puts comfort first without compromising on style and is available in a variety of bright colours. Finishing above the knee, this breathable fabric will keep you cool. Dress it up or down with heels or with a pair of our Kenyan sandals - the first product we ever created! Learn more about the story behind our Kenyan belts and sandals here.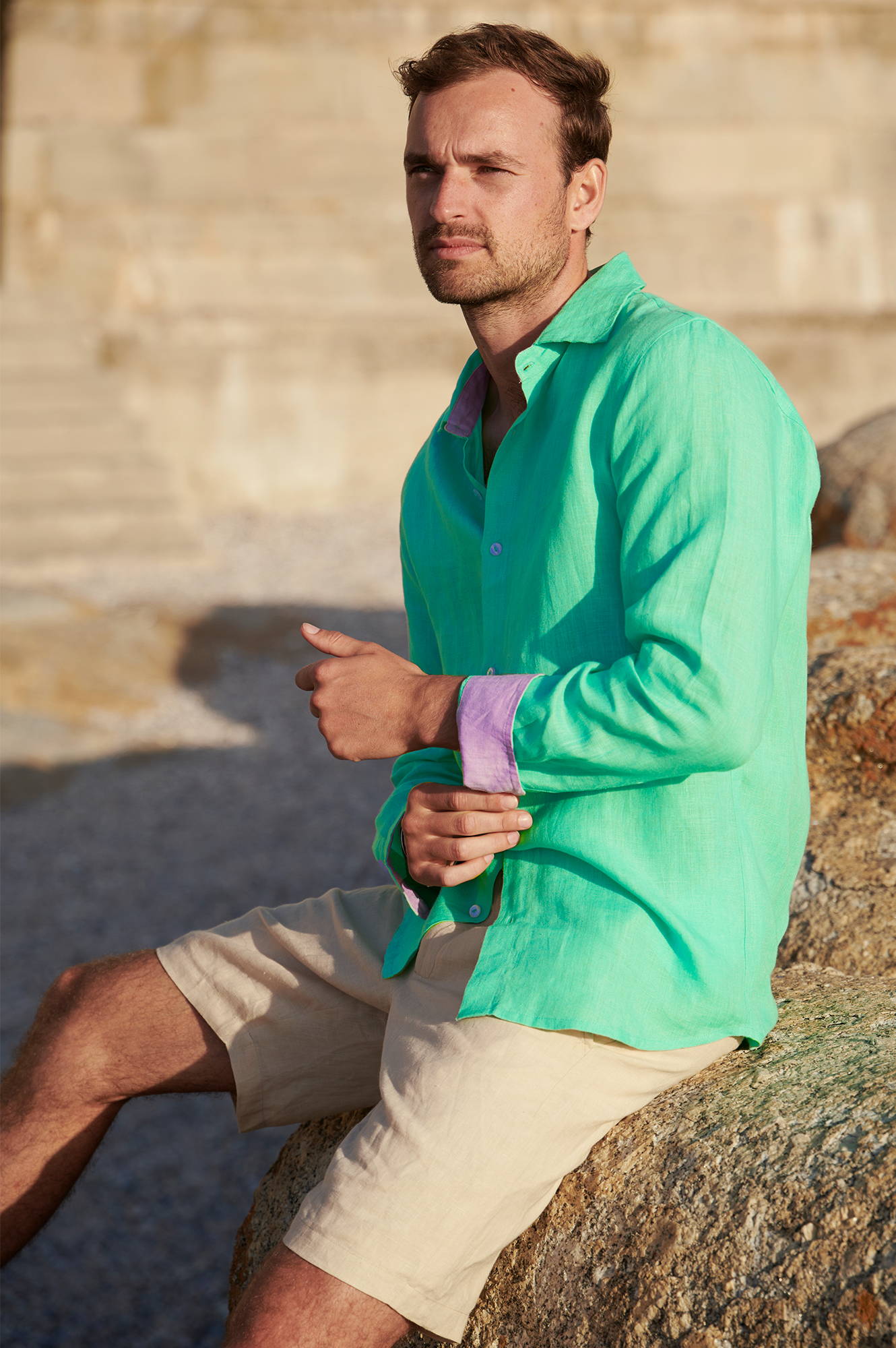 Our men's linen shirts, featuing concealed constranting cuffs, are available in an array of different colours and are the epitome of effortless summer style.
The linen's long fibres and loose weave allows air to pass through the material to regulate your body temperature, keeping you cool throughout the season.
Wear with a pair of our men's linen shorts and sunglasses to complete the look.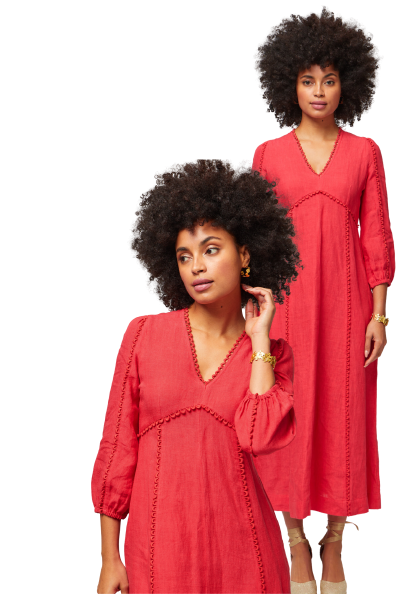 Catching up over cocktails after work?
Designed to capture understated glamour, Hania is a great choice for a sophisticated look.
Expertly crafted from luxuriously soft and fluid linen. The loose silhouette made from 100% linen is breathable - perfect for hot climates or when the British sun shines. Pair with our wedges and some gold jewellery for the ultimate bold look. 
Patterned Linen
A fusion of texture and design, our patterned linen elevates this timeless fabric with striking prints and motifs.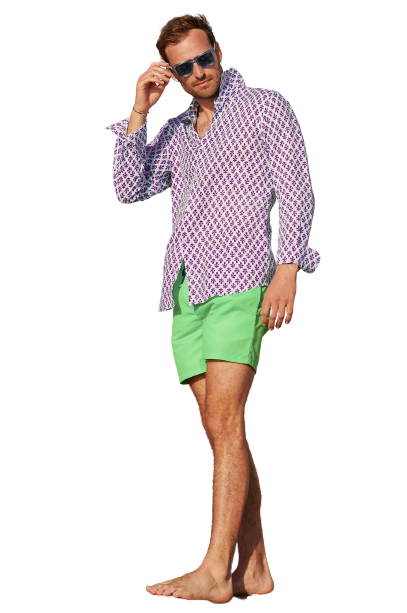 Our Men's patterned shirt in vibrant purple will set you apart from the crowd. It works for both casual outings and formal occasions. Elevate your fashion game and head to the beach or the bar in one of our printed linen shirts.
A Classic Linen Look
A classic linen look exudes effortless sophistication, creating a refined look that will never go out of fashion.
Relaxed yet polished, our best selling linen shirt in navy blue is finished with a bottom-down front and full-length sleeves.
This shirt will take you from BBQs to dinner parties with ease. It;s not called a wardrobe staple for nothing!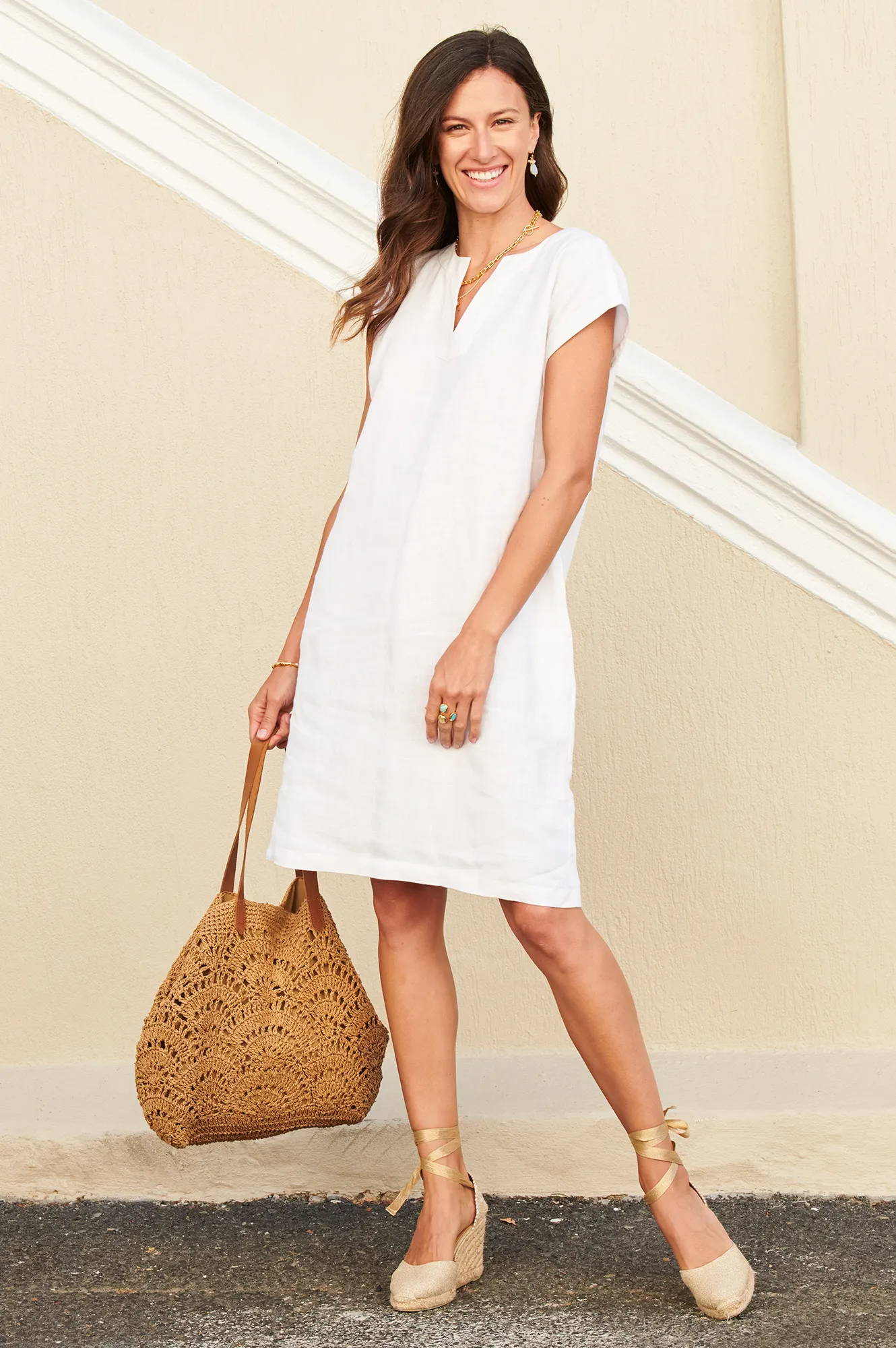 Simplicity is the secret to sophistication and our linen Dori dress upholds this simple charm. Wherever you may be travelling to over the summer, this eco dress is a failsafe investment for your suitcase. Easy to wear with a pair of sandals for a stroll along the beach, or wedges for a more elevated evening look.
Style Inspiration
We've done the hardwork, so you don't have to - three looks for your next getaway...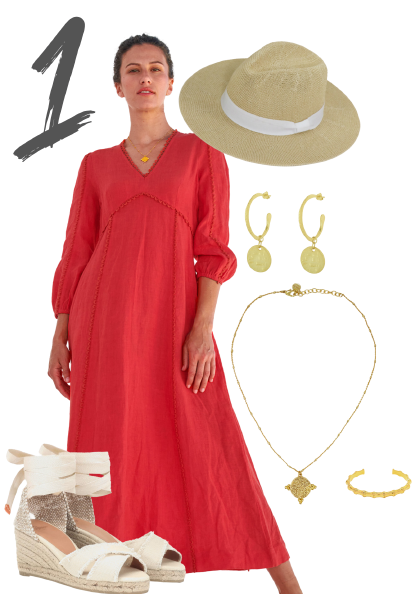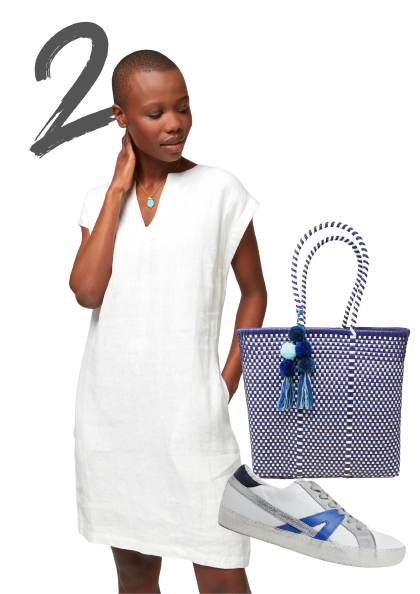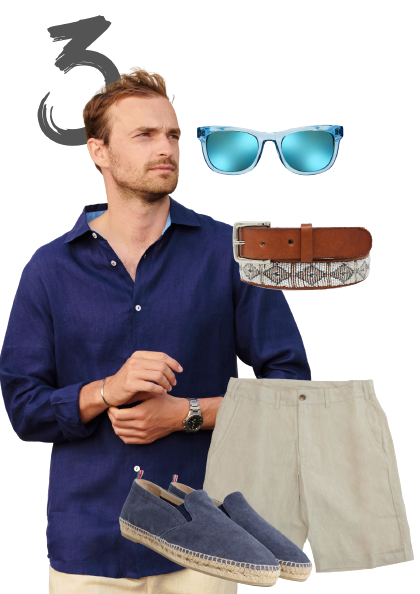 We are proud of where our story began and where we are now. By shopping at Aspiga, you are investing in ethical and sustainable fashion. Keep cool, look effortlessly chic, and support stylishly sustainable fashion. Browse our collection of beautifully crafted linen products below.
---