Recipes - Maple and Lime-Roasted Squash with Lentils, Ricotta and Basil Oil
'One roasting tray, one complete meal
no fuss, and minimal washing up!'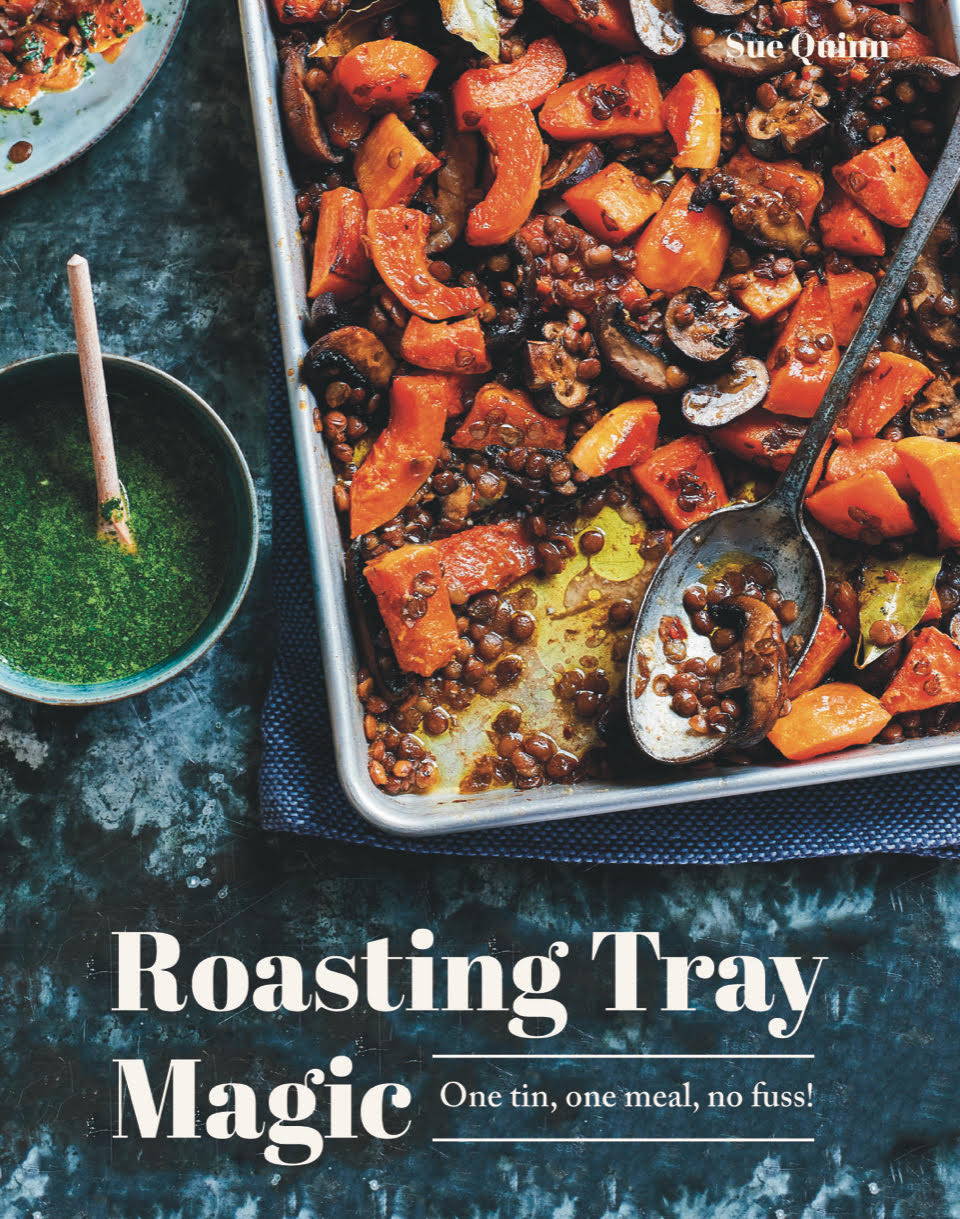 Serves 2
Ingredients
750g peeled and deseeded butternut squash, cut into 3cm chunks
3 tbsp olive oil, plus extra if needed and for drizzling
1 tbsp maple syrup
sea salt and freshly ground black pepper
2 bay leaves
250g cooked green lentils (tinned lentils work well)
¾ tsp chilli flakes
finely grated zest of 1 lime
200g mixed mushrooms, such as Portobello or chestnut, cut into thick slices
1 whole ricotta, about 250g
For the basil oil
20g basil leaves and fine stalks
3 tbsp lime juice (from the lime used for the zest)
2 garlic cloves
120ml extra virgin olive oil
Method
Preheat the oven to 220°C/gas mark 7.
Place the squash in a 30x20x5cm roasting tray, drizzle with half the olive oil and all the maple syrup. Season with salt and pepper and toss to coat. Tuck the bay leaves into the tray and roast for 15 minutes.
While the squash is roasting, place the lentils in a small bowl and stir in the remaining olive oil, the chilli flakes, lime zest and salt and pepper. Add to the tray with the squash, then add the mushrooms. Toss to combine, ensuring everything is lightly slicked with oil – add a little more oil if necessary.
Make space in the middle of the tray, add the ricotta and drizzle with oil. Roast for 35-40 minutes, or until the top of the ricotta is golden. Stir the lentils, squash and mushrooms occasionally to prevent them sticking and drying out.
Meanwhile, make the basil oil by blitzing all the ingredients in a food processor or pounding in a mortar with a pestle.
To serve, divide the ricotta, vegetables and lentils among serving plates and generously drizzle with the basil oil.
---