As a summer clothing business, we spend a lot of time thinking about how to design stylish products that are comfortable, great quality and made to last. Keeping cool is key and linen is our go to fabric. It is always one of the foundations of our
collection as we love the fact It is one of the most sustainable fabrics.
A little bit of history:

It is the oldest known fibre (dating back to 8000 BC) and lasts longer than most other fabrics. It is 100% natural and comes from the flax plant. It is absorbent, breathable and because its fibres are porous, it's great at keeping you cool in hot climates but can be insulating in colder temperatures.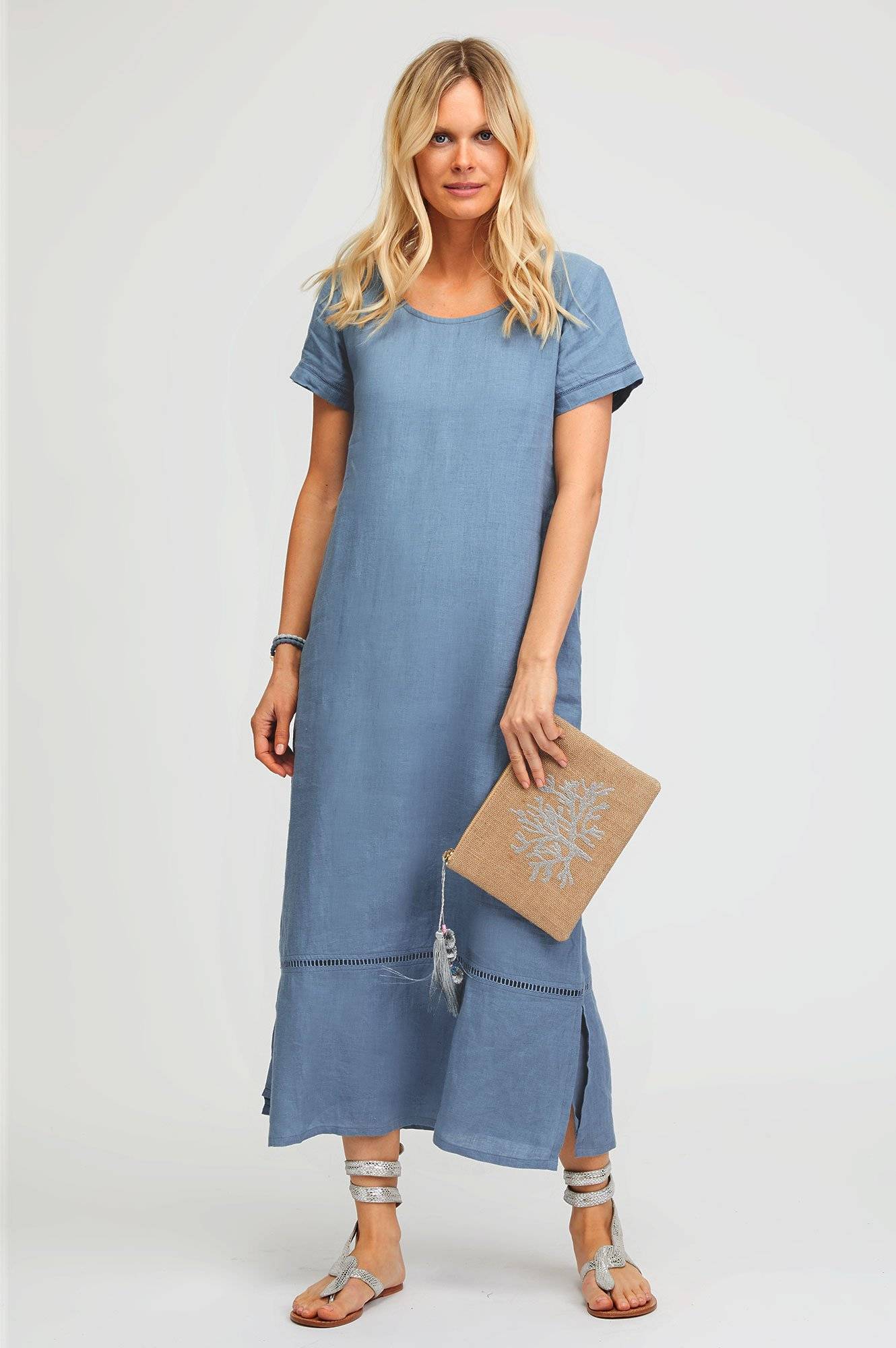 Sustainability:

 Growing the flax plant requires 13 times less pesticides than to grow potatoes.
 It requires less water than cotton and every part of the plant is used to make
another product, be it linseed oil, flax seeds or linen.
 Linen is naturally moth resistant and very durable meaning it lasts longer than
other materials.
 Linen is more bio-degradable than most fabrics and is used for many
household items – from upholstery, curtains, bedsheets, tea towels to artists
canvases but most importantly for us, it is a great base fabric to make
summer clothes.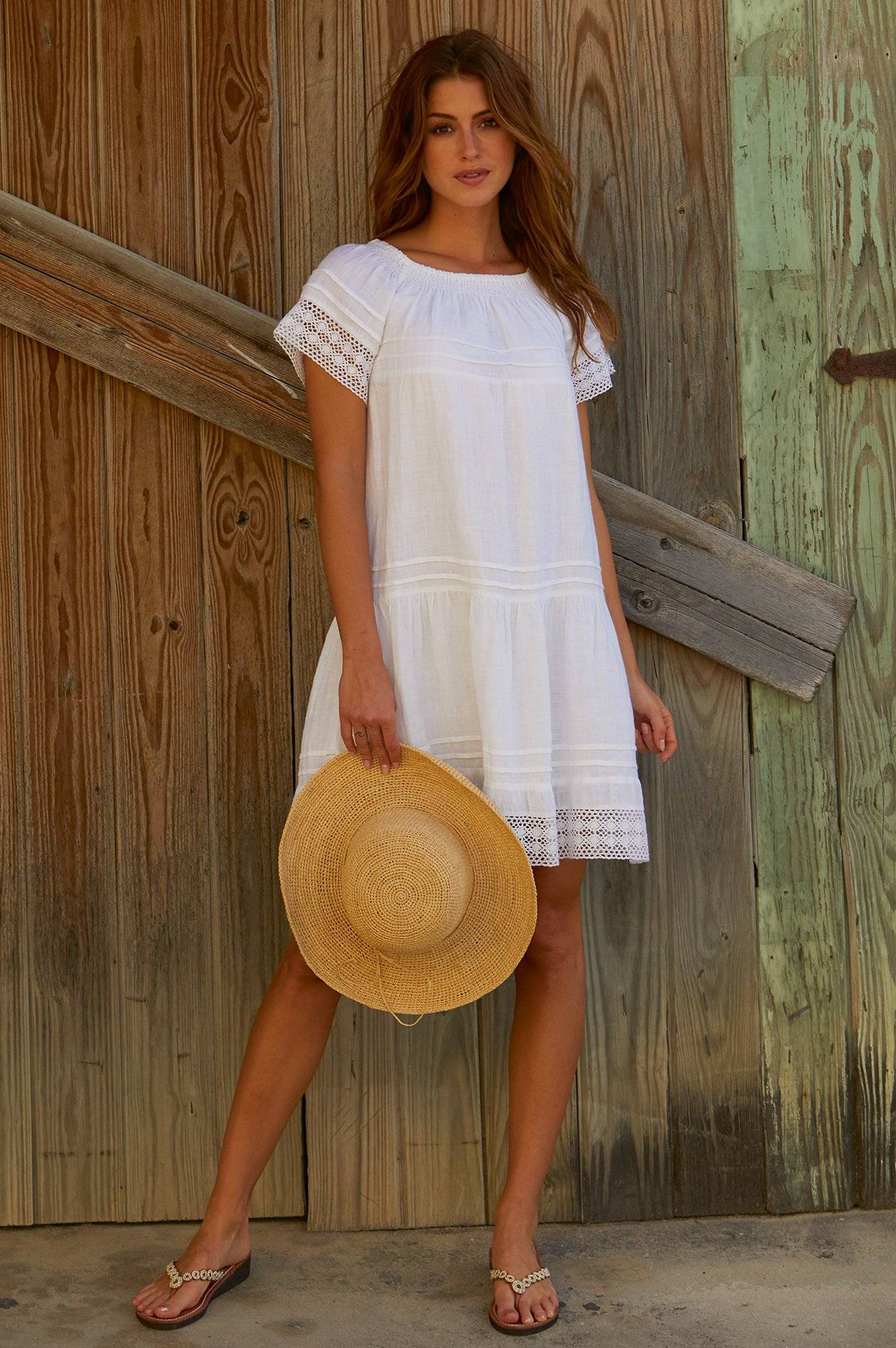 How to wear it:
The fabric can be treated in various ways to give it a soft feel and at Aspiga, our linen is washed and tumble dried to keep it soft and drapey. It is one of the few fabrics that gets better with age. We have broadened our collection this year to include more dress styles which can take you from the city to the beach, from day to night and from casual to formal. From shirt dresses, midi dresses in a variety of styles, shorter simple shifts, sundresses, trousers, shorts and tops, plain or embroidered, we have it covered. We have listened to your feedback on shape and have updated each of our dress styles this season to make them more flattering.
The linen collection is always a best seller and we keep the colour palette fresh and updated each season. This year, we have added a vibrant yellow, a key colour for the season, along with blues in several shades and soft pinks, all very wearable colours that will work with your existing wardrobe.
How to care for it:
Caring for our linen pieces is simple; just hand wash on a cold cycle and line dry.
For many of our customers, linen is an informal fabric and creasing is not an issue,
but otherwise we would suggest you iron it. Rolling it in your case is helpful but if it
needs some attention when you arrive, simply hanging any linen pieces in a
bathroom and running a hot shower will enable the creases to gently fall out. If you
prefer a more pristine look, then a hand-held steamer can do wonders but generally
our styles are relaxed, holiday looks and the odd crease is part of the charm of their
charm. We hope you enjoy wearing them as much as we did creating them.
---